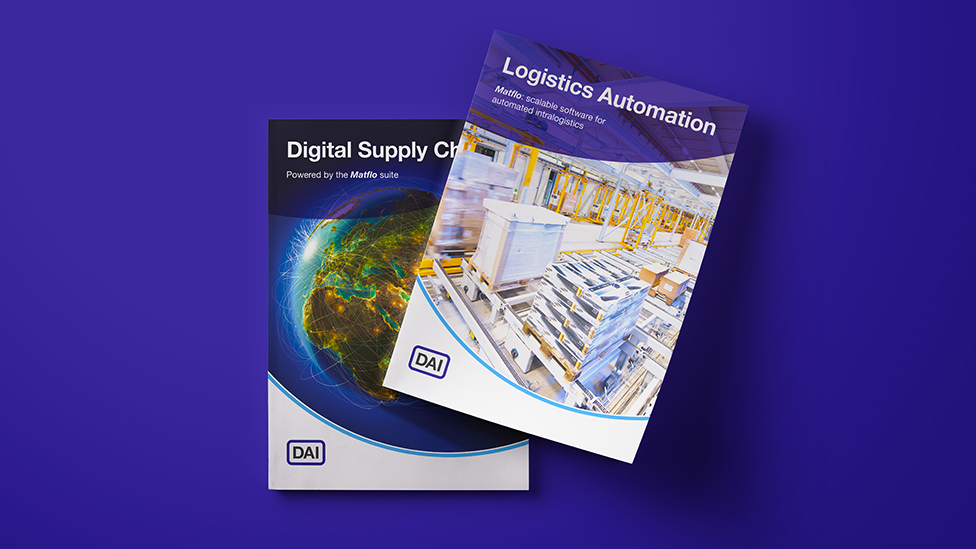 To help DAI promote their industry-leading software solutions at three major international shows, we produced a business brochure design that perfectly balances the power of innovative technology and its impact on our everyday lives.
Background
DAI offers a complete set of software solutions that span the Supply Chain landscape. Benefitting over 30m people in the UK alone, DAI's leadership in IT supports over 500 sites across 16 different countries all over the world.
DAI was attending three major industry shows to promote their range of solutions:
Retail Week Live, the first in the calendar, is the largest gathering of retailers in the UK and brings together over 150 speakers, roundtables, workshops and seminars to find new perspectives on the world of retail.
The Multimodal show attracts representatives from both key vertical and horizontal markets, giving everyone the opportunity to improve their businesses and meet new suppliers.
Intermodal Asia, the most important industry meeting in the region, sees global decision makers from the logistics and container transport markets in over 90 countries come together in Shanghai to discover the latest industry innovations.
Challenge
Wanting to maximise their time and investment in the shows, DAI asked us to design a set of brochures that would present the scope and complexity of the various processes their software solutions support in a clear, engaging and effective way.
Solution
We designed four brochures:
Grocery eCommerce
Logistics Automation
Digital Supply Chain
Live Operations
The business brochure design deliberately relies on a visual style that quickly distills the intricacies of the sector and the benefits provided by DAI's products and services. Infographic-inspired diagrams, icons, illustrations, and strong – and in some cases otherworldly – photography hint at the nature and complexity of the supply chain and logistics sector and the innovative technology that cuts through its challenges.
Hexagonal shapes serve as the perfect vehicle to help structure the supply chain process.
The hexagon was also used to present the variety of industries and clients supported by DAI's software, and its applications in the 'real world'. We even used the shape to frame page numbers, adding a sense of continuity throughout.
Curved lines and people photography offer contrast and balance against the exactness and precision of the structures built around the hexagonal device.
We fully managed the translation of the business brochure design into Simplified Chinese to support DAI's presence at Intermodal Asia.