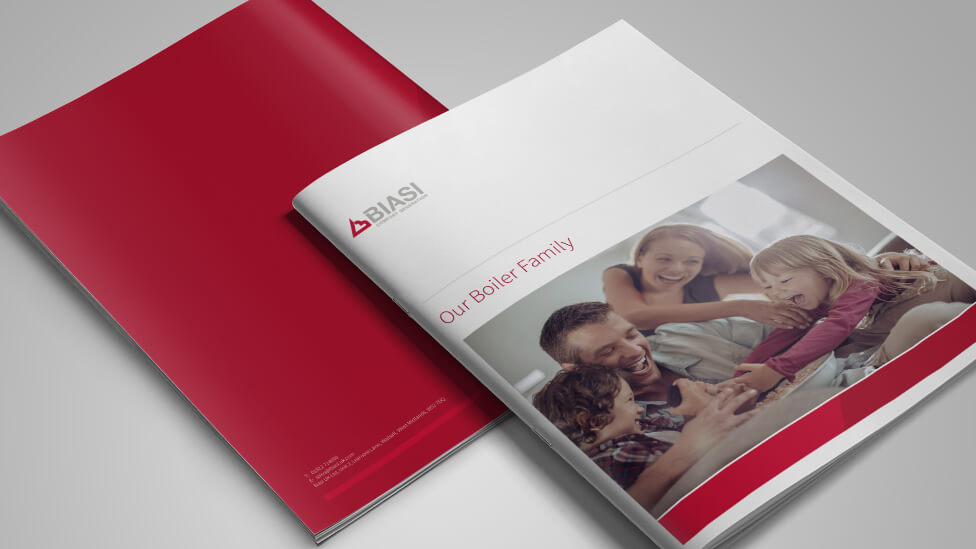 We streamlined Biasi's marketing collateral by combining six brochures into an attractive catalogue design.
Background
Serving over 40 markets worldwide, Biasi is a global manufacturer of residential boilers and radiators. To promote their large selection of heating products, the company had multiple brochures, which were both costly and time-consuming to maintain.
Challenge
We were asked to turn six individual brochures into a captivating and informative catalogue design. As well as outlining their boiler range to clients, it would also need to be a technical resource guide for installers.
Solution
We started by reviewing the existing brochures to provide our client with a recommendation on how to best combine the materials to appeal to both audiences. This included reorganising how key information would be presented and establishing a catalogue length that would be cost-effective to produce and update.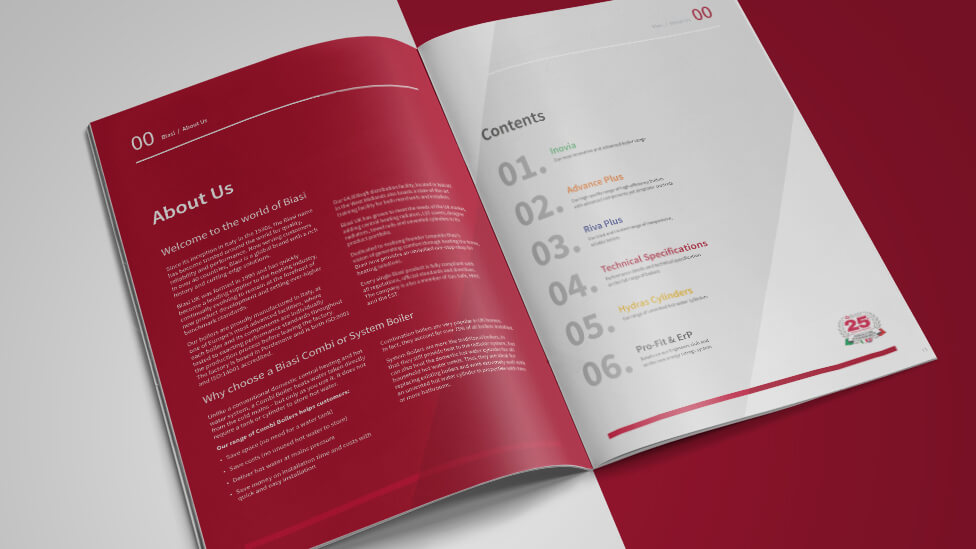 From there, we designed several visual concepts, working closely with Biasi to establish a new look and feel for the catalogue that was consistent with their brand style.
Using the diagonal in the company logo, we created a visual device that helped break up the layout, cutting across both the cover and the start of key sections. This made the catalogue design more interesting and contributed to the clean, contemporary style.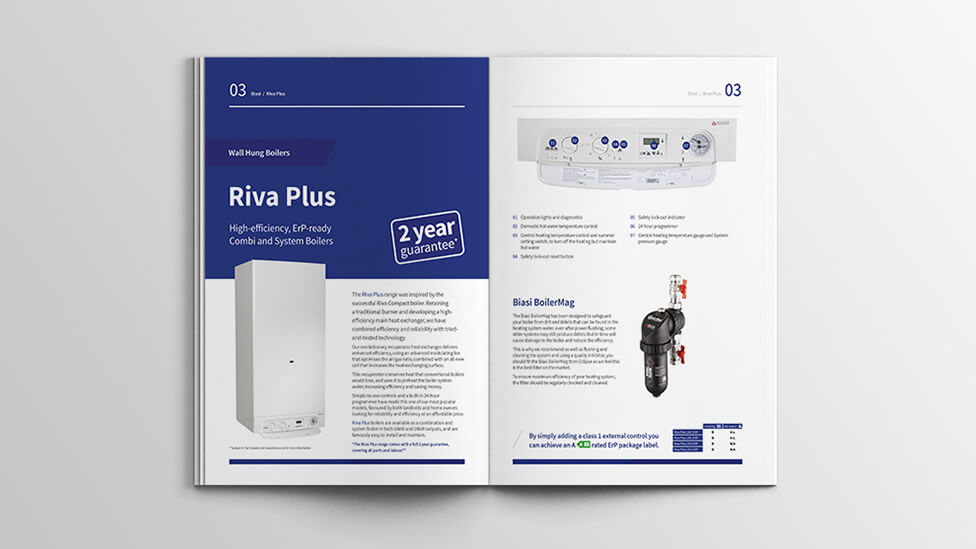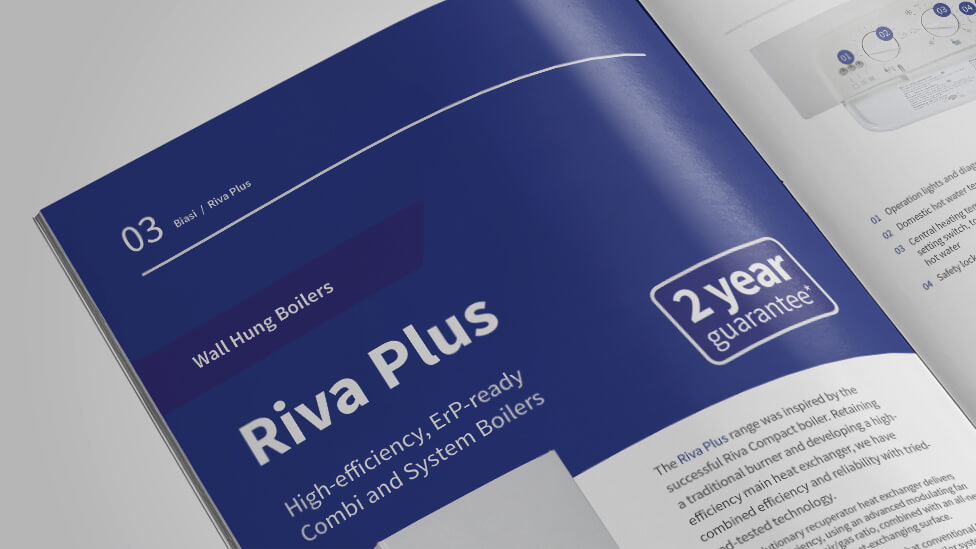 The new catalogue allowed Biasi to effectively streamline their marketing, including the removal of surplus content from their website and giving their sales teams a comprehensive resource for both consumers and installation partners.
We divided the catalogue into two sections: a consumer-focused area in the front, which highlighted each boiler range and its key features, as well as an installer area at the back, outlining technical specifications, a parts guide and installation data.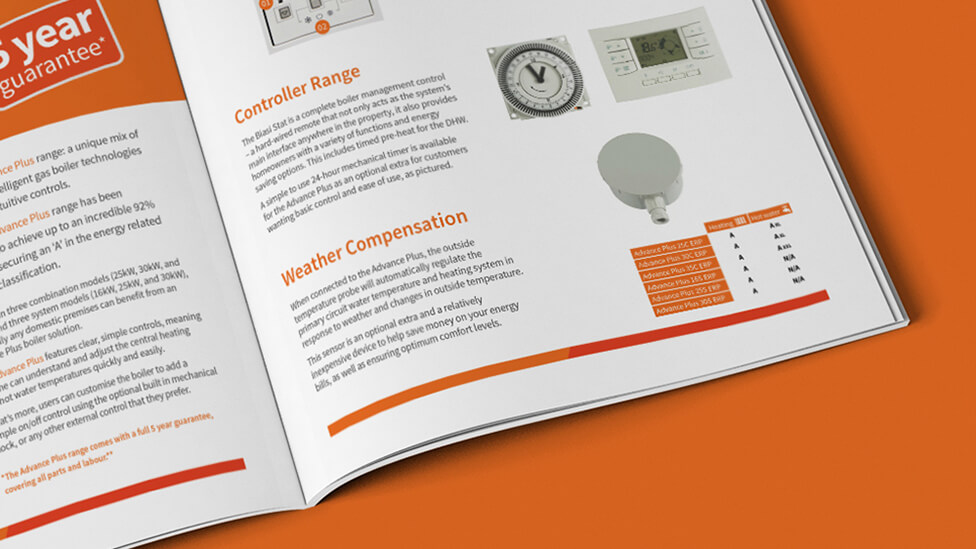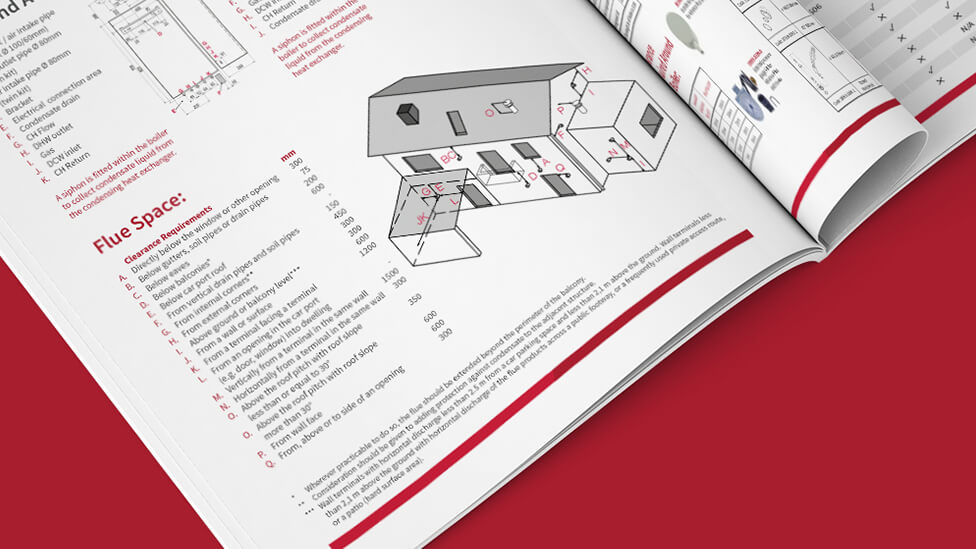 We created a secondary palette, based on six primary colours, to differentiate each product range and make it easy to quickly find relevant information.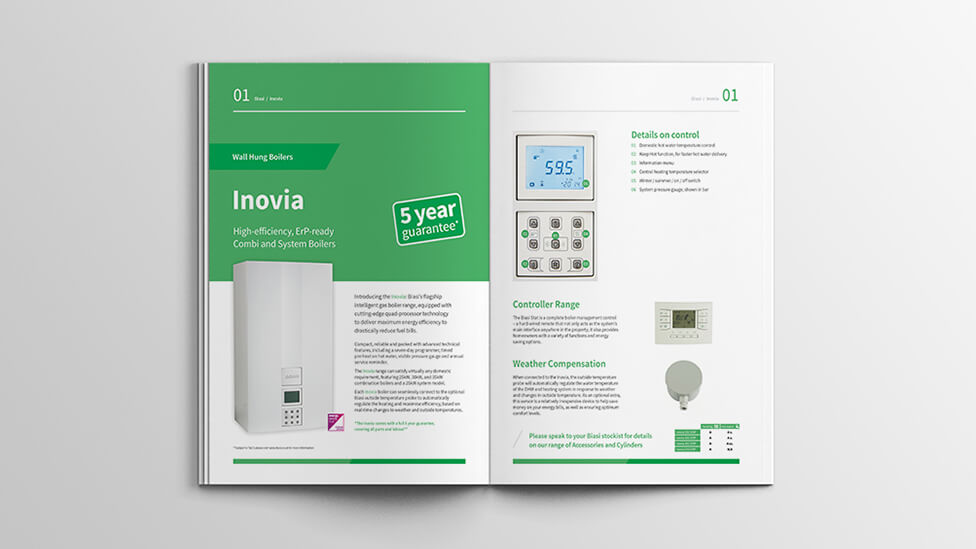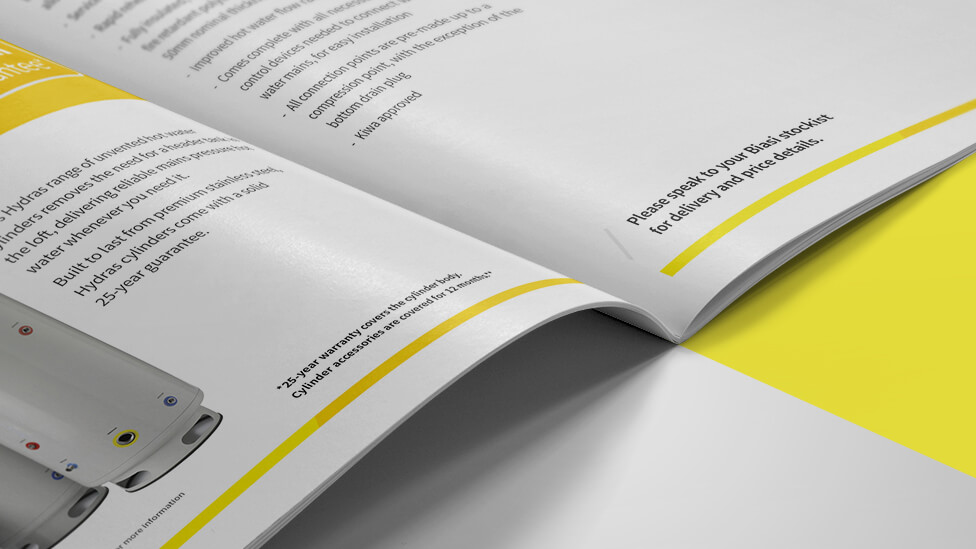 We also reconfigured technical specifications and product data from the different brochures into a single series of easy-to-reference tables, turning the catalogue into an on-site resource for installers.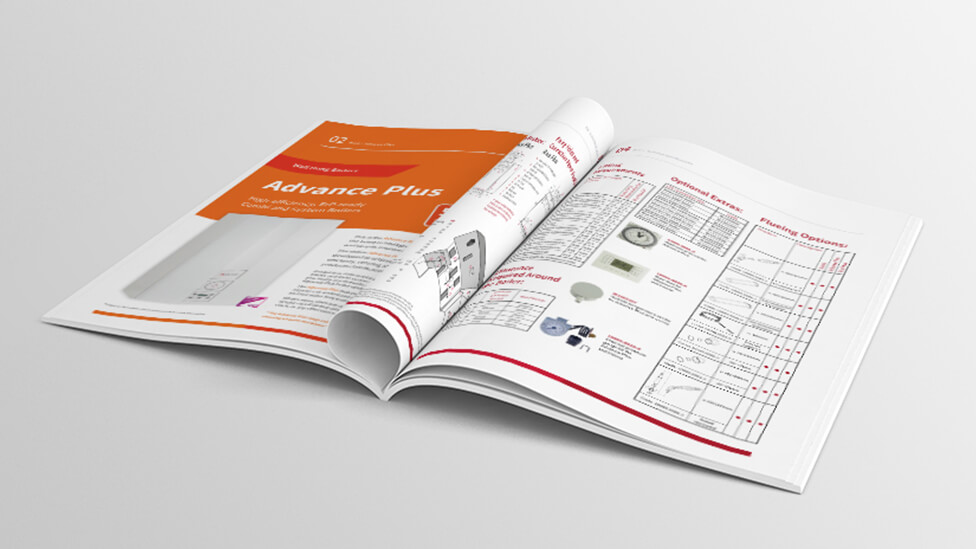 As well as creating the new design, we also managed the project from start to finish, including content strategy, copywriting, artworking and print production.