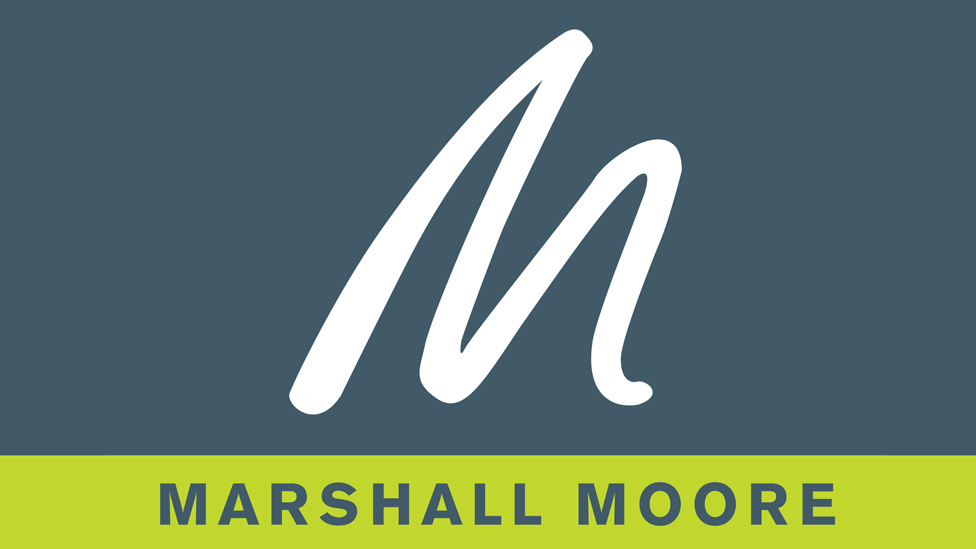 Due to company growth, Marshall Moore were moving to larger offices in the city centre – the perfect opportunity to refresh their company logo design.
Challenge
Successful financial recruitment consultants Marshall Moore had been using their previous logo for quite a number of years, and following company expansion, they felt it needed updating.
Solution
We set up a meeting with the directors and team to get a feel for the business, and to understand where they were heading so we could ensure we created the right logo for them. The hand-drawn 'M' had always featured in their logo and they were keen to retain it as part of the new company logo design. We too felt that it was important to keep a link back to the previous logo for consistency and brand recognition.
As a vibrant city centre business we felt they needed a new colour scheme to match, something which was much fresher and more dynamic than their previous colour palette.
With Marshall Moore operating in the financial sector, we created a colour scheme with a solid, reliable and professional feel. To achieve this balance we developed the deep, rich petrol blue/grey as the primary colour and accented it with a vivid lime green. These colours were then matched for web use and printing to ensure they remained consistent.
We developed the new company logo design in a square format so it could be easily used across all media, be it print, web or signage.