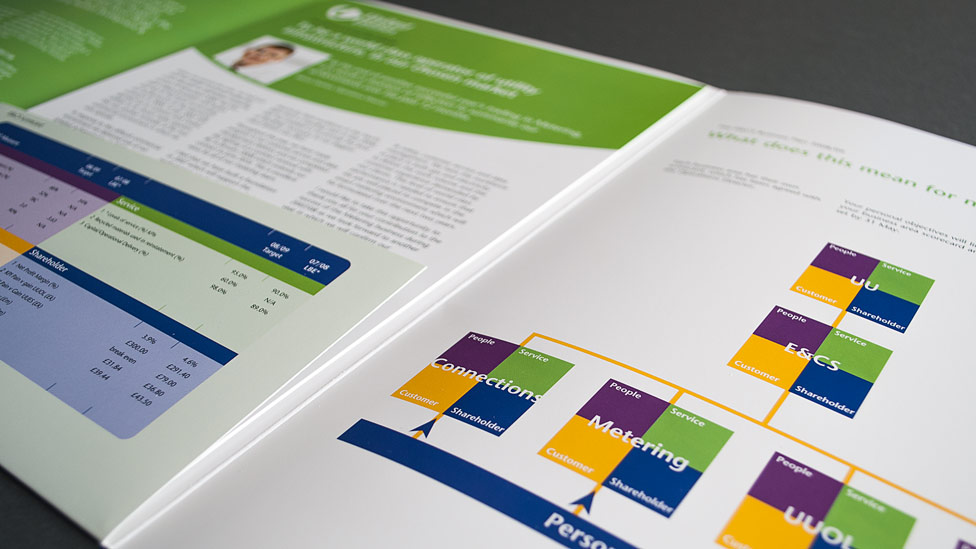 Working within our client's brand guidelines, we developed a corporate folder and inserts that would sit comfortably in the company's current library of corporate literature.
Background
Effective and timely communication is key for our client, whether it's about communicating to their customers (over 3 million homes and 200,000 businesses in North West England), shareholders or employees, currently over 5,000 staff operating across the region.
Challenge
United Utilities had been working extensively on their business plan and required a corporate folder and inserts design with a central pocket to hold a number of data sheets to use as an employee communications pack.
Solution
Working within the United Utilities brand guidelines, our design team developed the corporate folder and inserts to sit comfortably in our client's current library of corporate literature. The colourful diagrams and charts clearly show the various statistics and goals required by the company.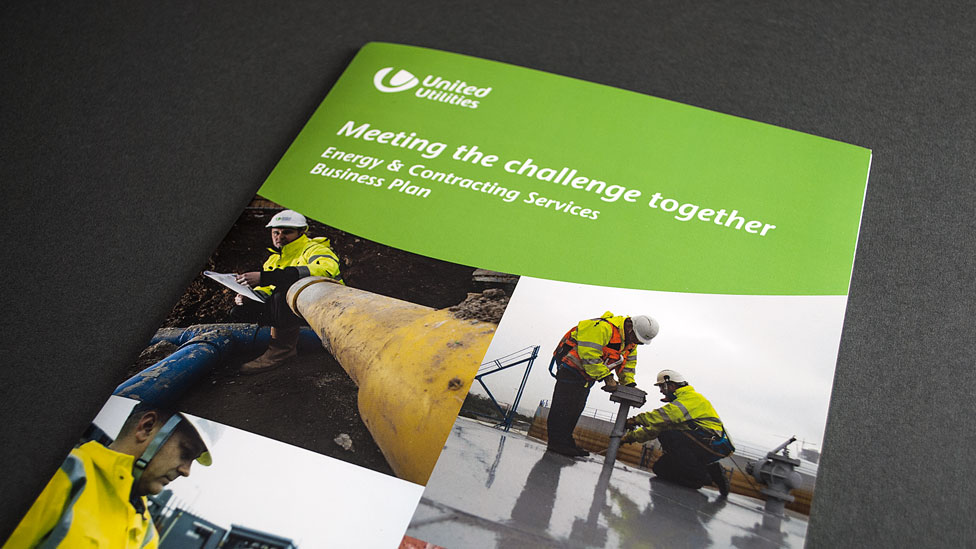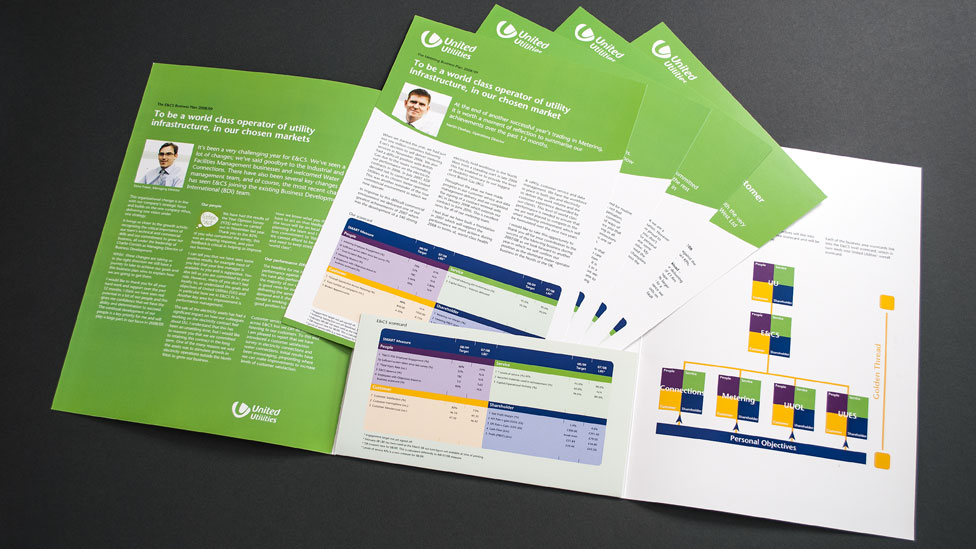 A selection of photographs from United Utilities' image bank adds a sense of personalisation that brings the collateral to life.
"We have thrown pretty much everything at Parker Design over the past six months, from fast turnaround report covers to developing innovative exhibitions, and the team's response has been consistently enthusiastic, creative, helpful and always on time."