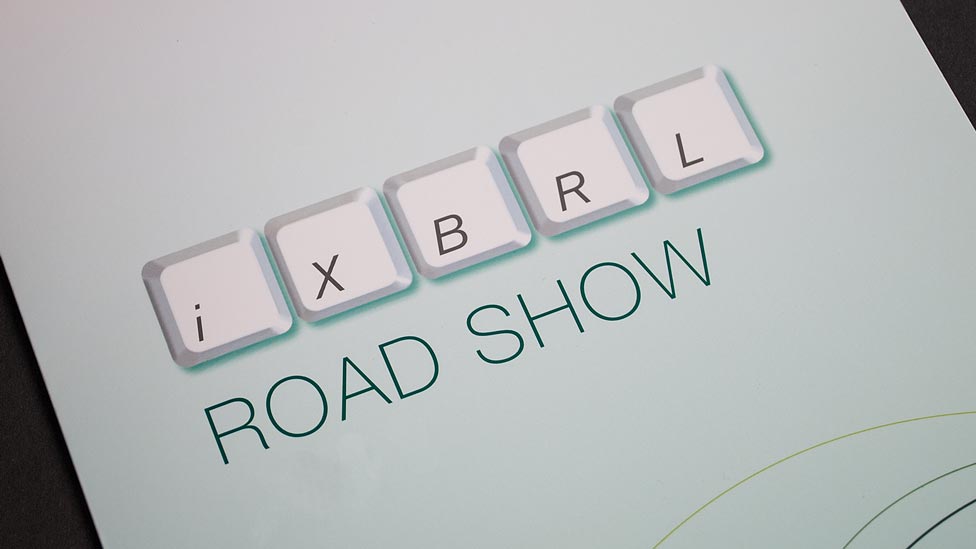 A series of conferences to present Sage's iXBRL compliant software required a practical and clean conference folder design.
Initiated by changes to the legislation regarding filing of online accounts, Sage developed a range of iXBRL compliant software. In order to demonstrate the software they asked Parker Design to organise and manage a series of city centre conferences throughout the UK. Part of the project required a conference folder design to inform attendees of the agenda, provide profiles of the speakers and promote the Sage iXBRL brand.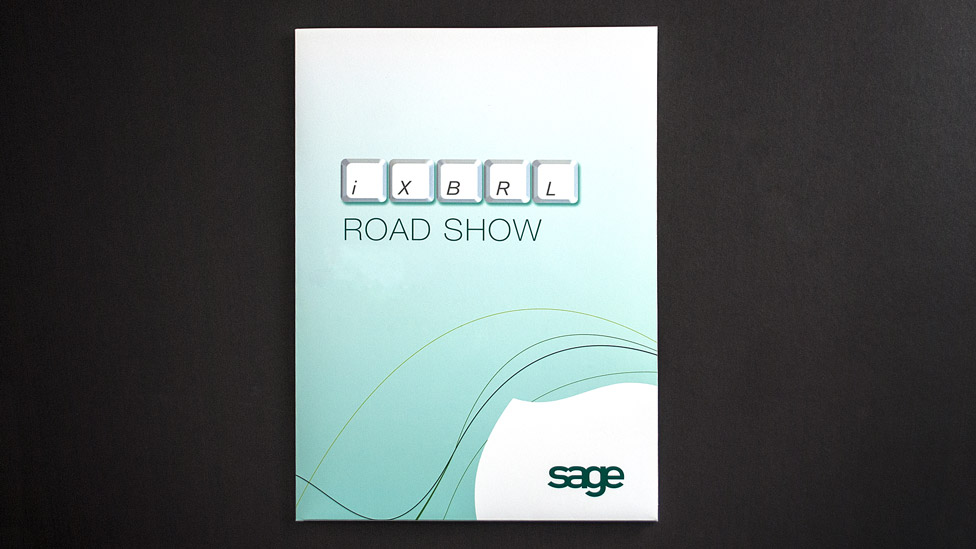 Working closely within the Sage brand, we developed a conference folder design with a useful double pocket on the inside. One side to hold the conference literature and the other side delegates could use for their own information. The left hand pocket also contained slits into which a business card could be inserted.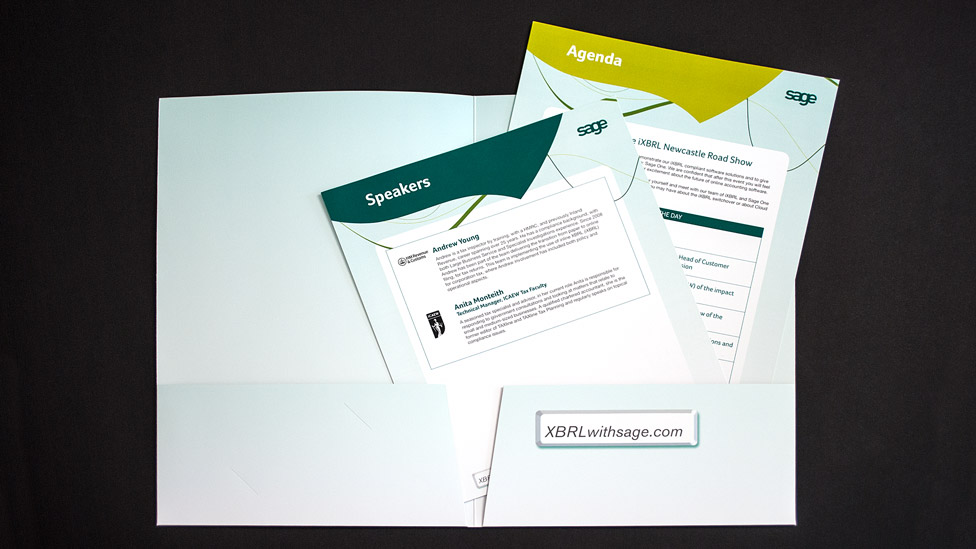 Two loose-leaf sheets were collated into the conference folder design – one detailing descriptions of the speakers, the other listing the agenda for the day. Designing and trimming the two inserts to different heights we created a staggered format allowing both inserts to sit comfortably within one pocket of the conference folder design, allowing readers to see the information they needed quickly.