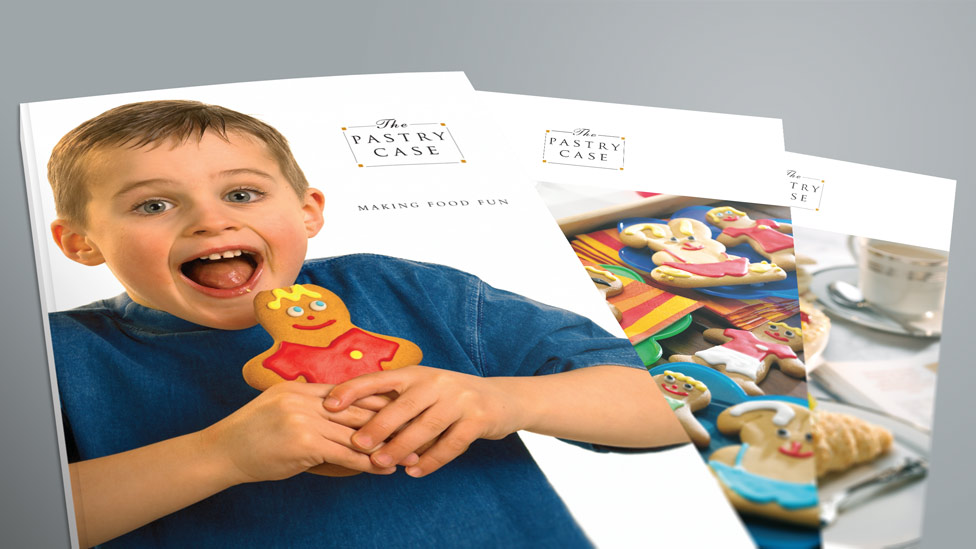 Photographing products for The Pastry Case's folder and data sheets was a dream job.
We set to work on creating scenes to bring the fabulous products to life. Inspired by the summery outfits the gingerbread men and women were sporting, we created a fun scene evocative of a Mediterranean poolside.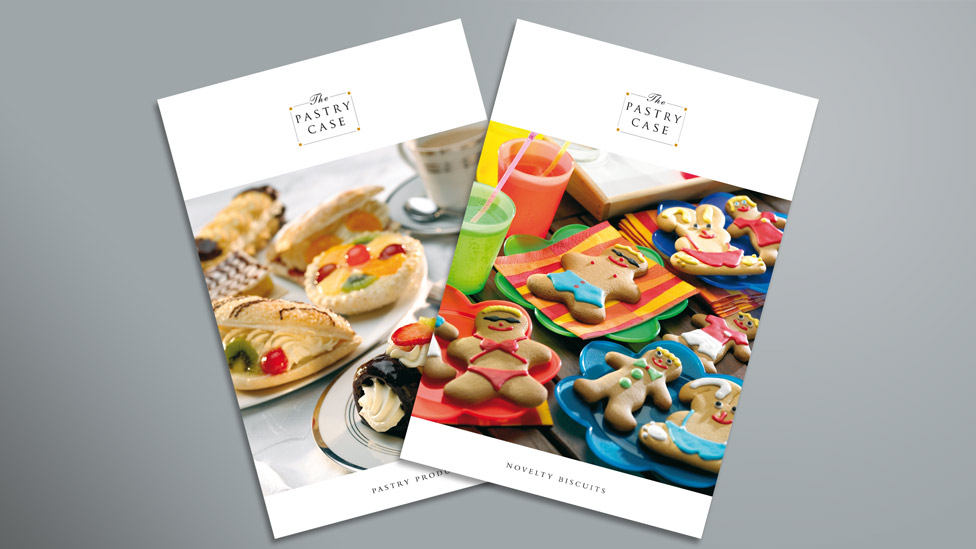 Sourcing brightly coloured children's plates and beakers as props and topping it off with stripy napkin 'beach towels' we captured a fun, colourful image for their folder insert that makes audiences smile.
Gingerbread shot in the bag, we cleared the studio and set up an elegant afternoon tea scene, complete with silverware and fine bone china. Working quickly so as not to melt the cream under the studio lights, we captured a sophisticated and charming shot of their range of mouth-watering filled pastry cases for the second folder insert.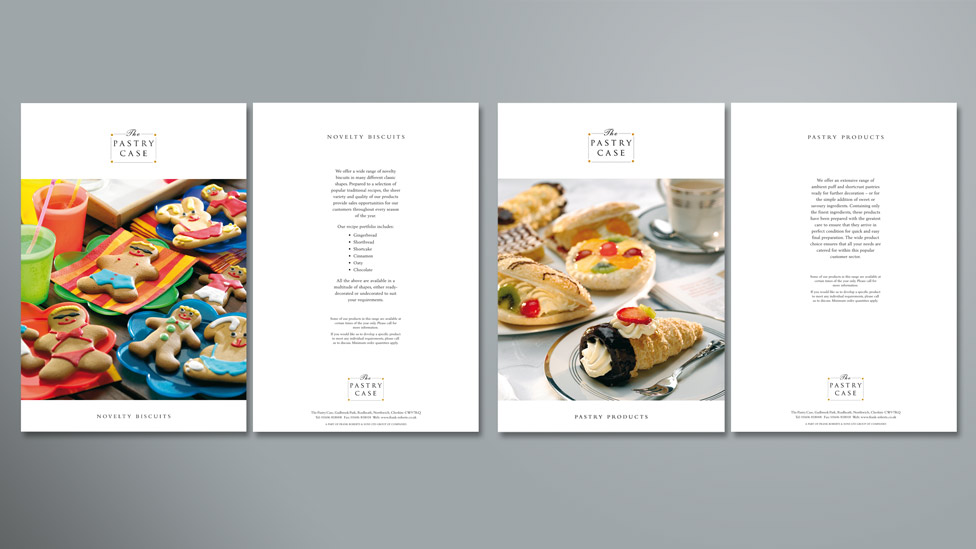 The front cover image for the folder was shot using the services of a professional child model. A true seasoned pro, our little model hit his mark every time until we bagged the perfect cover shot, although the incentive of being able to eat the props as he went along may have helped.
The folder and data sheets were designed with simple, clean typography and page layouts to allow the stunning photography to take centre stage. And even after the folder and data sheets were complete and delivered, the left-over products from the photoshoot fed the design team for days.