An economic report design that effectively communicates the value research and innovation play in regional development.
Background
The N8 Research Partnership plays a major role in the Northern Powerhouse, the government initiative to boost economic growth in the North of England. A collaboration between the eight most research-intensive Universities in the region, the Partnership's main aim is to foster collaboration between industry, society and the Universities with the aim to maximise the impact of their research strength and turn their findings into tangible benefits for the region, now and for years to come.
Effective communication is one of the key elements to help ensure the success and longevity of an enterprise of this kind, where collaboration, clarity and openness about progress and results are vital.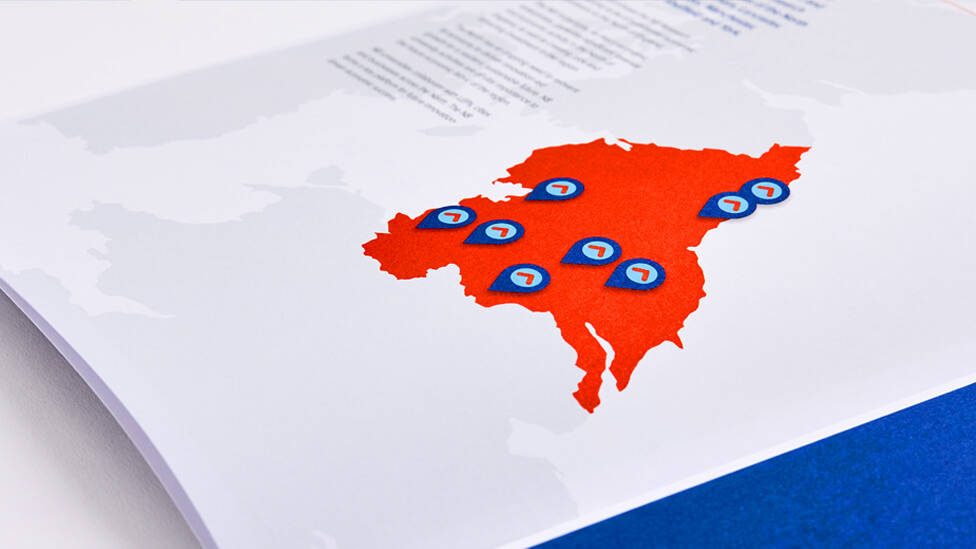 Challenge
Our client asked us to produce a powerful economic report design to help foster dialogue between Universities and stakeholders, contributing to the continued commitment of all involved.
Solution
The report design visualises large amounts of data and transforms it into an engaging booklet format that is easy to understand.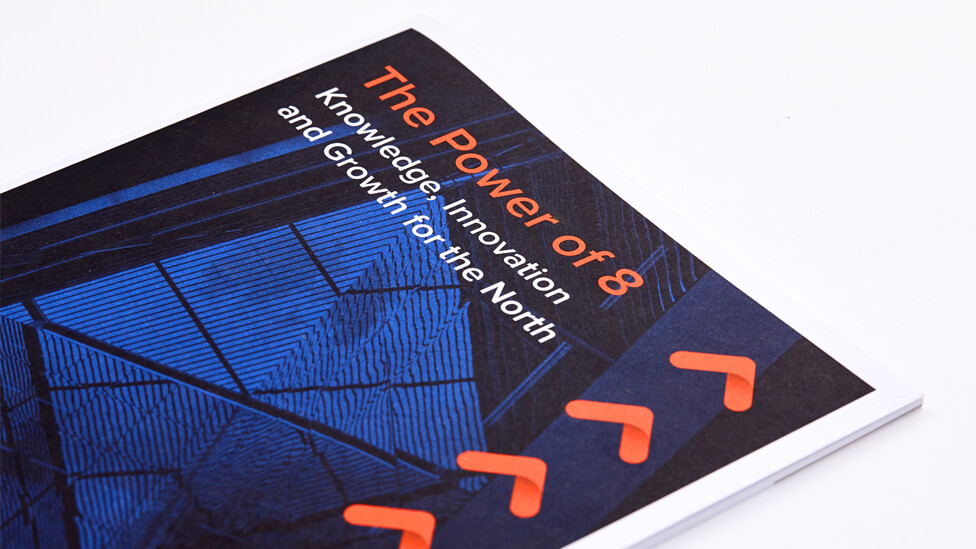 The content is divided into two sections. The first focuses primarily on relevant statistics and minimises the use of images – by restricting colour to the facts and figures, information is highlighted in a way that makes it easy to digest and put into context.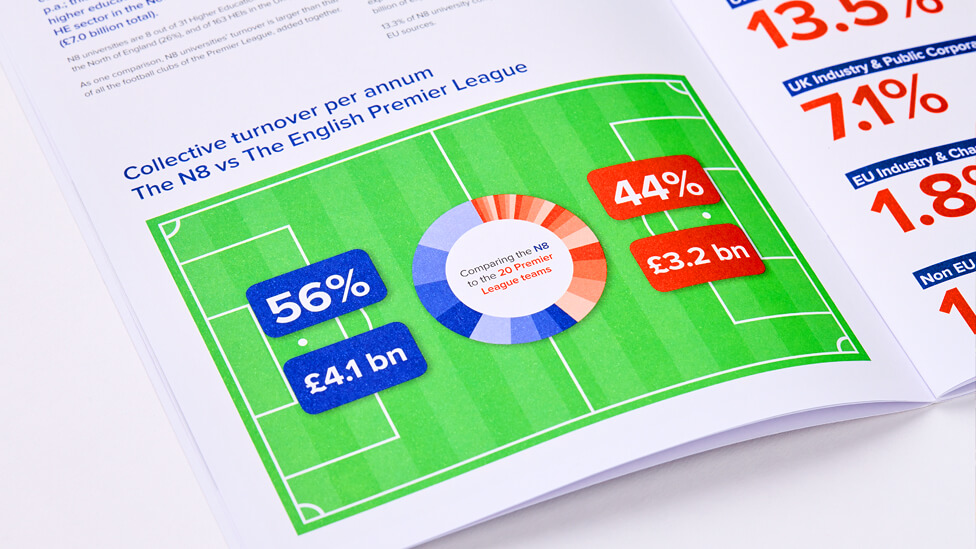 We used infographic-style illustrations to make the data more memorable and stick in the reader's mind.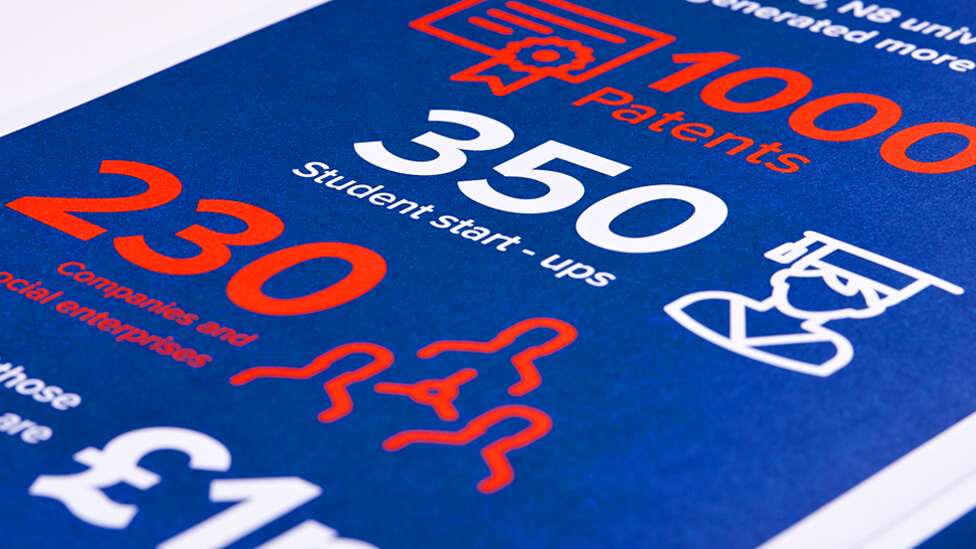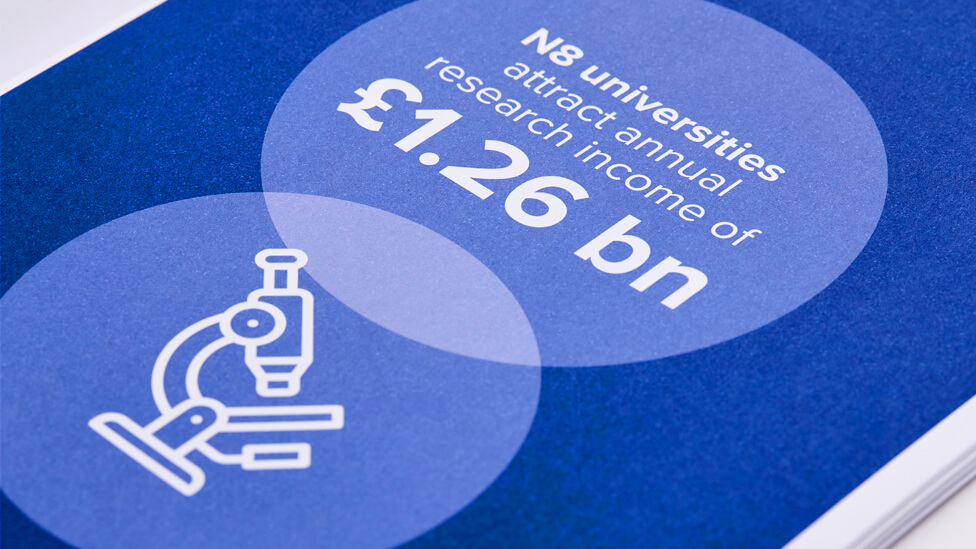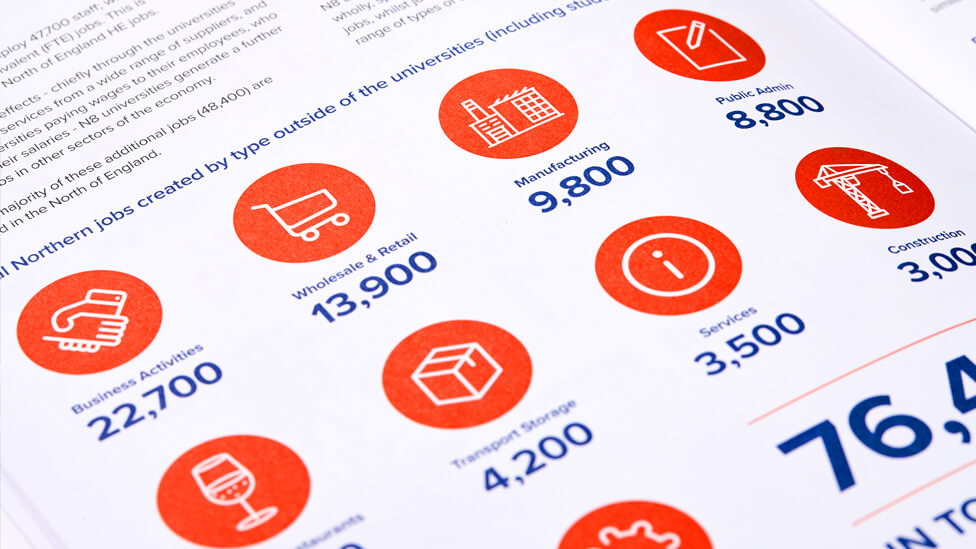 In the second half of the economic report design, case studies from each University are included with magazine-style articles, testimonials and bright and colourful photography to emphasise N8's research efforts.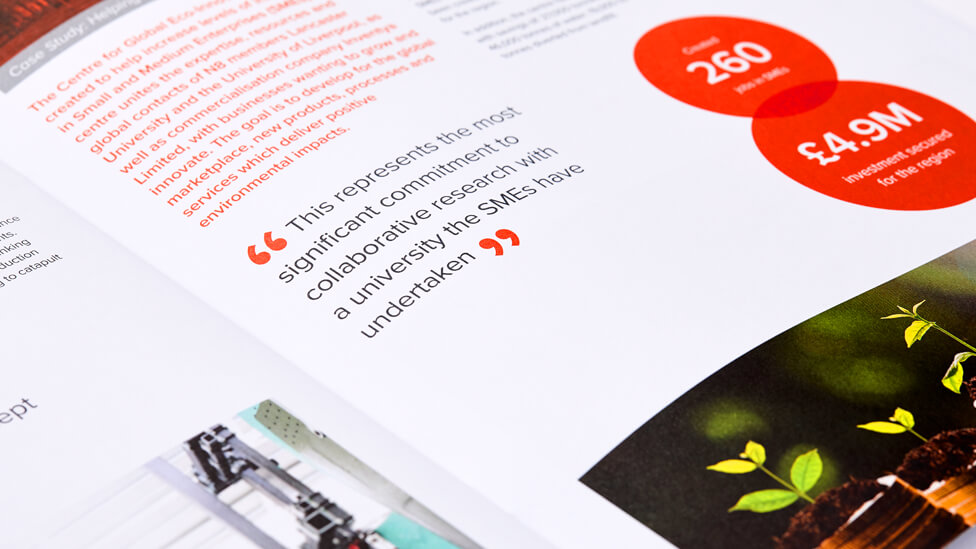 The report was launched to an audience of industry and business leaders, Universities, policymakers and government, and funding bodies.
Its release, just 2 months after the EU Referendum results, was particularly significant, as around 13% – or £127m – of competitive research funding for the N8 Universities comes from the European Union.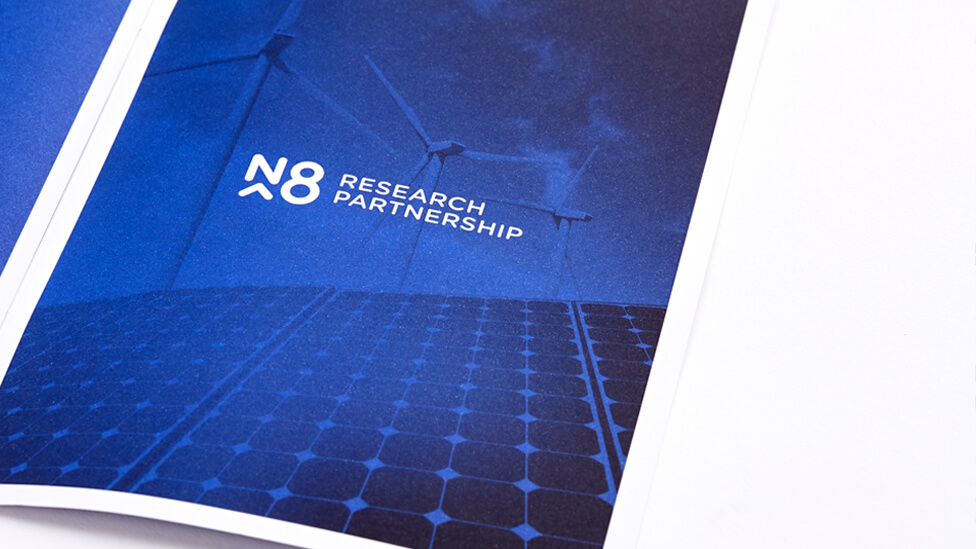 We helped our client repurpose the economic report design by transforming some of the key infographics into animations that could be used both on their website and on social media. This approach was extremely cost-effective and allowed their internal team to share the data through multiple channels to increase awareness.