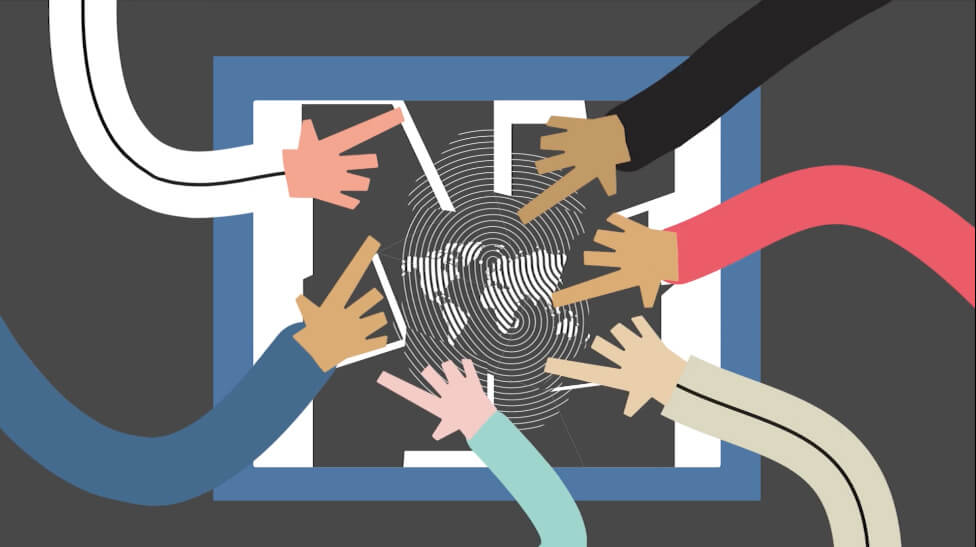 To instil a sense of unity, we successfully developed an employee engagement campaign that encouraged global teams to work together towards a common goal.
Background
SPXFLOW, a leader in the manufacturing sector, employs over 8,000 staff across 35 countries. While acknowledging that a diverse workforce offers many advantages, the company also identified the need to instil a sense of unity and shared purpose within its global team. To achieve this, we were approached to help our client launch a memorable and effective employee engagement campaign.
Challenge
To make everyone feel part of the same global team and unite their efforts behind a common goal, we needed to create a campaign concept that would resonate with employees. This would help motivate the workforce and encourage members to collaborate with each other, regardless of role or location.
Solution
As the visual foundation for the employee engagement campaign, we designed a unique internal brand – a fingerprint with a map of the world inside it. The distinctive design effectively evokes the personal mark every individual makes towards the company's objectives.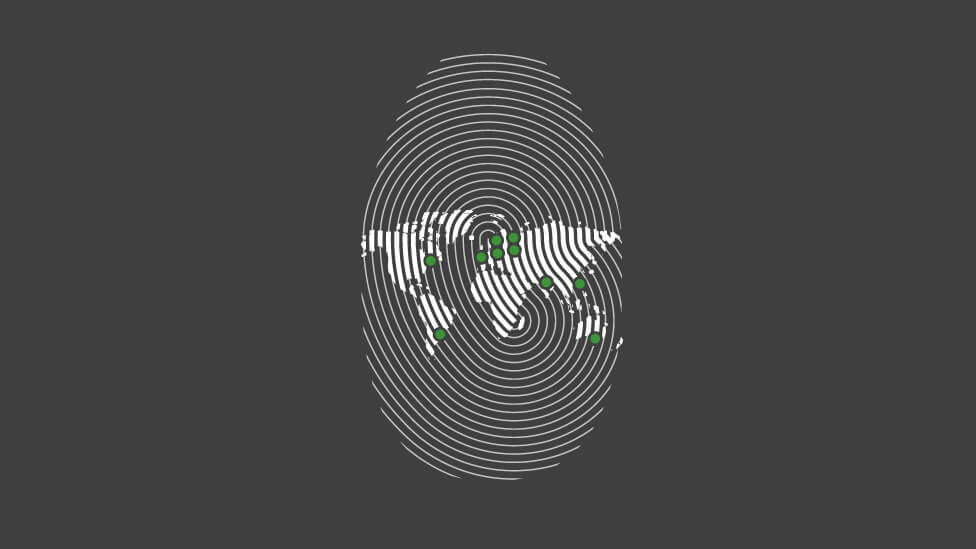 Featuring dots that represented each of the company's locations around the world, the intricate design appealed to employees in different areas and adapted easily to the various campaign elements. Posters, engineering prints, mission and tent cards were created to help the client infuse different corporate environments with the message of unity and increase exposure to a single vision and set of values.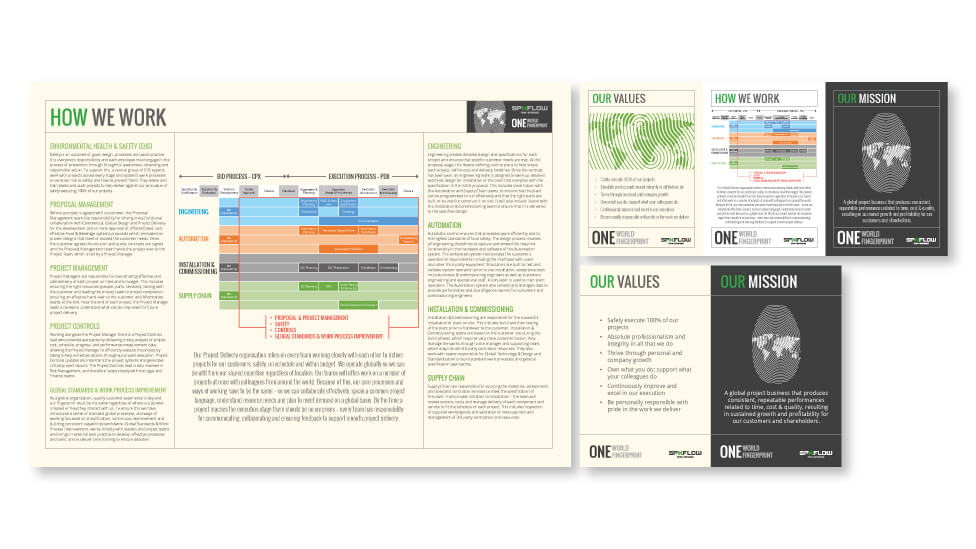 We also applied the new internal brand to staff security passes, further reinforcing the concept of personal ownership and how everyone can make a visible difference in the company.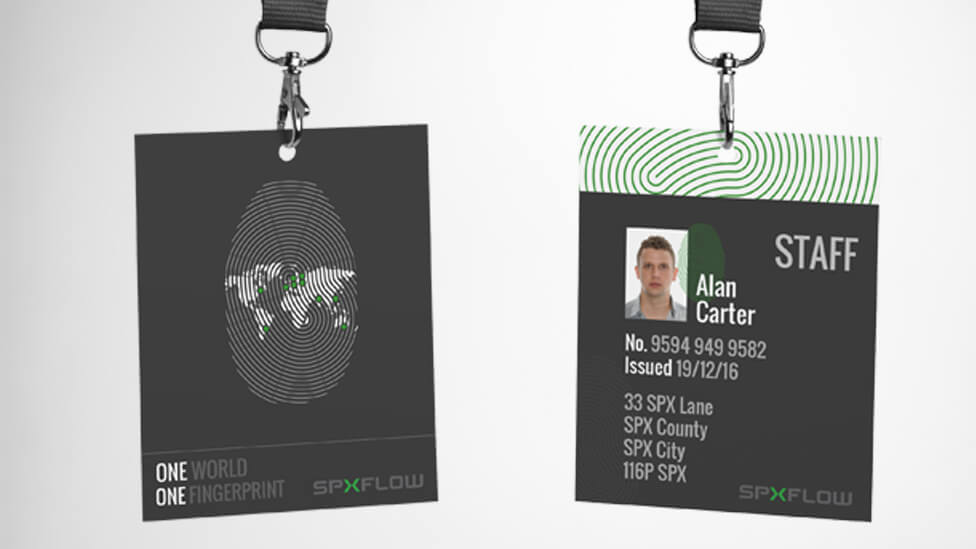 A key element of the campaign was a playful and engaging video animation, shared at internal briefings and launch events in various SPXFLOW locations with the aim to encourage global teams to work together. 
The animation presents individuals from global locations working in teams putting together pieces of a puzzle in a gameshow-style challenge, where corporate topics are presented as multiple choice questions. This innovative format helped educate employees and demonstrate how teamwork delivers results for all involved. The animation captured the attention of the audience straight away by creating a sense of belonging and familiarity, thanks to its tongue-in-cheek tone, vibrant colours and optimistic music track.
The animation – in English and subtitled in 7 other languages – also included voiceovers from the regions represented, helping it resonate with the global audience.
We also produced a set of easy to assemble pull-up banners that turned the new corporate philosophy into a highly visible tool for employee break-out and office areas.