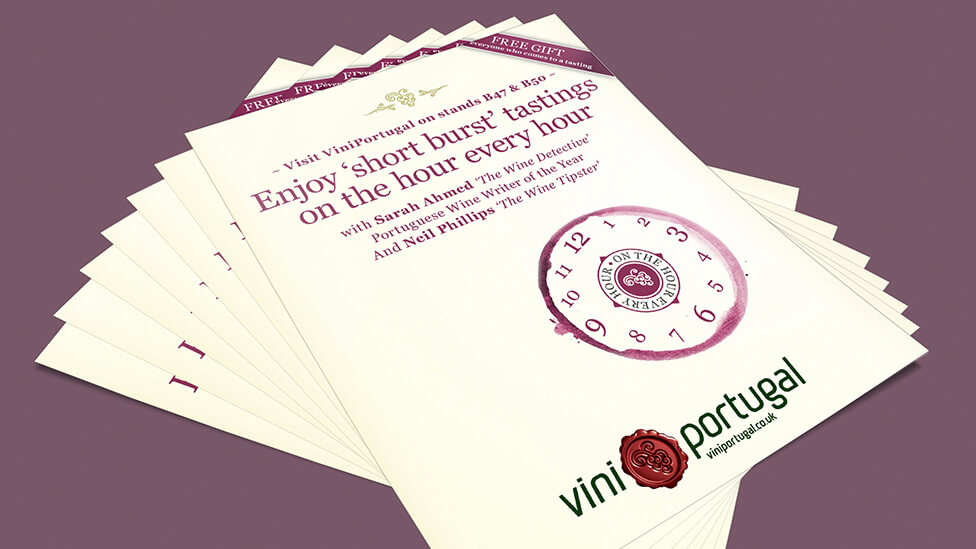 To attract a sophisticated audience of wine lovers to a highly exclusive wine tasting experience, we produced an event flyer design that had crowds of visitors flocking to the space.
Background
According to market research carried out by our client, bottled wine (including Port wine) is responsible for about 90% of all Portuguese exports. With Portugal being the 10th largest global UK wine supplier (5th for Europe), the country enjoys a market share of around 1.3% in volume and almost 1.9% in value.
Challenge
The event flyer design had to immediately capture the attention of a discerning audience in a busy event space by promoting our client's 'short burst' tasting experience.
Solution
To transmit the essence of a wine tasting experience – colour, aroma, taste – a ring shape evokes a stain left by a wine glass. The playful shape serves as the perfect vehicle to inform of event times – every hour on the hour – as the circle turns into a clock.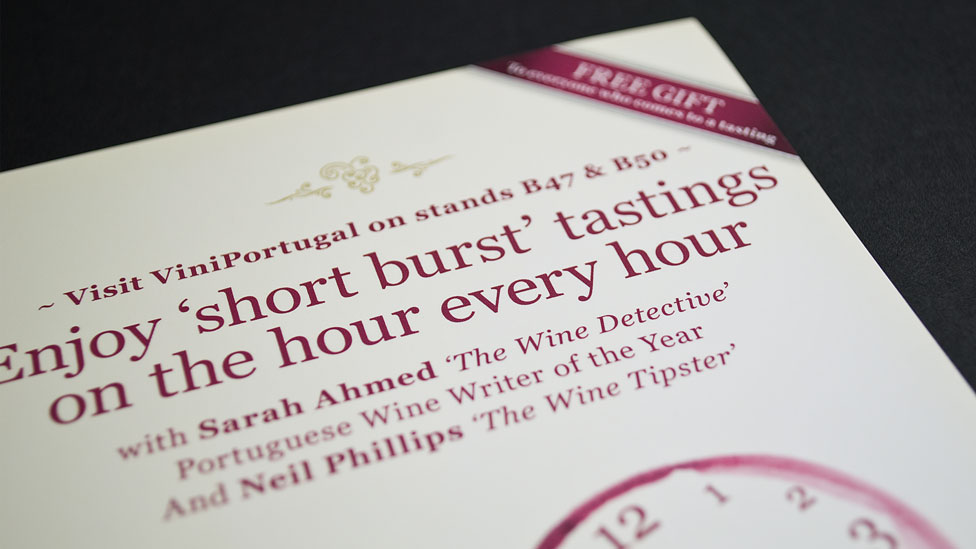 The A6 flyer design, with its classic typographic treatment and muted colour palette, was a great success for the client and an engaging conversation starter for attendees of the show.
Over the years we have created a wide range of memorable and effective marketing collateral.