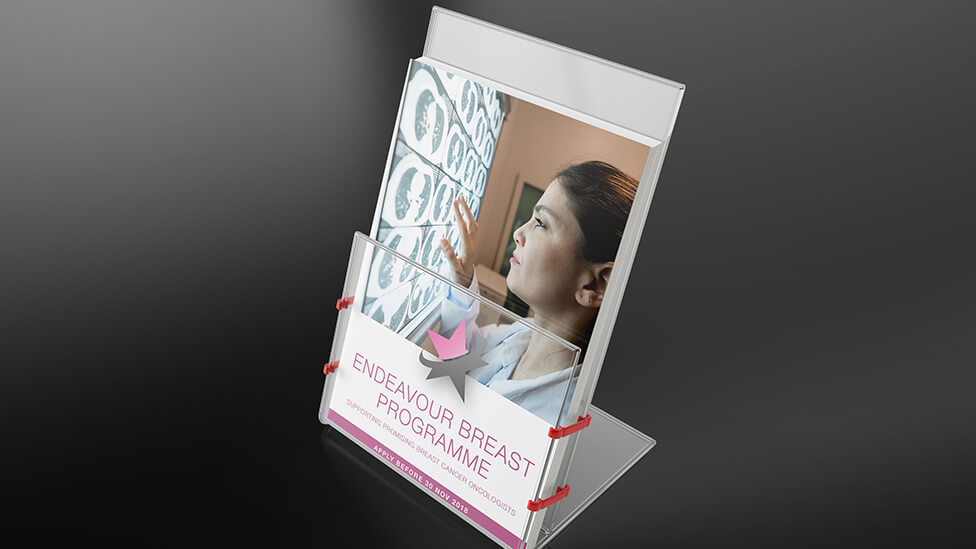 A medical flyer design that is strong in its simplicity, and achieved encouraging application figures for two research programmes.
Background
Daiichi Sankyo is a worldwide leader in the pharmaceutical industry. In an effort to continually improve patients' lives, the company invests in medical research programmes designed to attract the most talented and ambitious scientific minds worldwide.
Challenge
To produce a medical flyer design that would immediately appeal to ambitious medical professionals who are committed to make a difference.
Solution
Our design approach is based on simplicity, and nods at what can be achieved through Daiichi Sankyo's research programmes.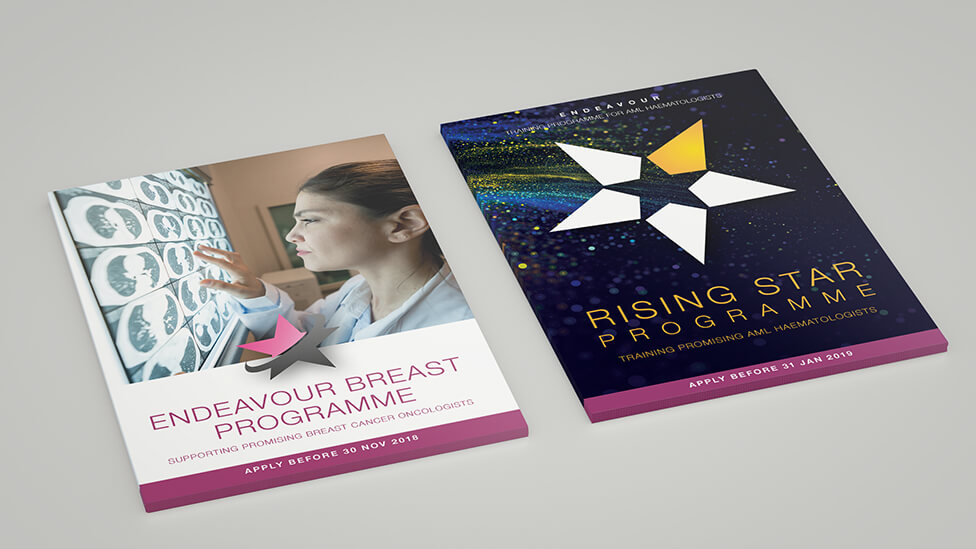 Colour helps add prominence to calls to action and the programme structure, or to appeal to the audience's imagination by evoking the endless possibilities of what can be achieved.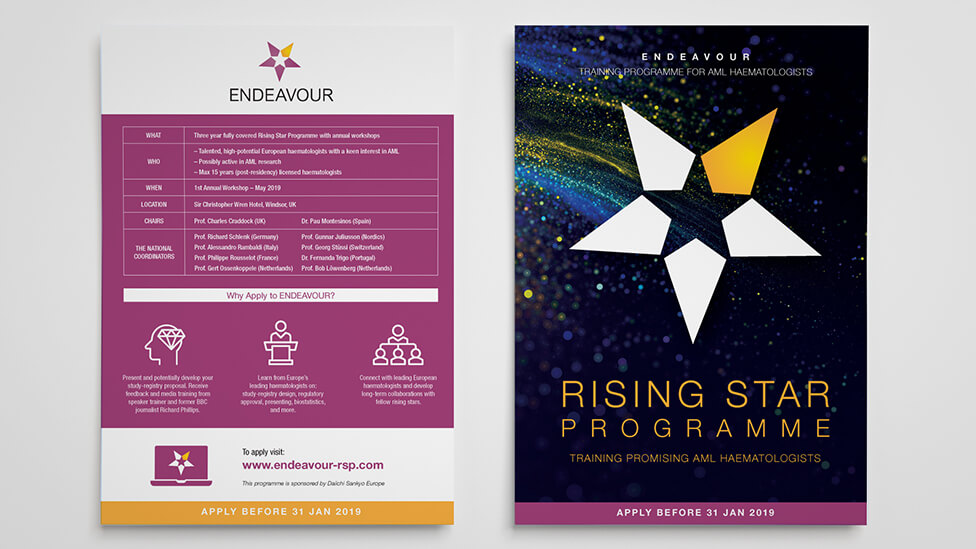 We designed a set of uncomplicated icons which, together with high quality photography and strong visuals help motivate the audience and encourage them to proceed with an application.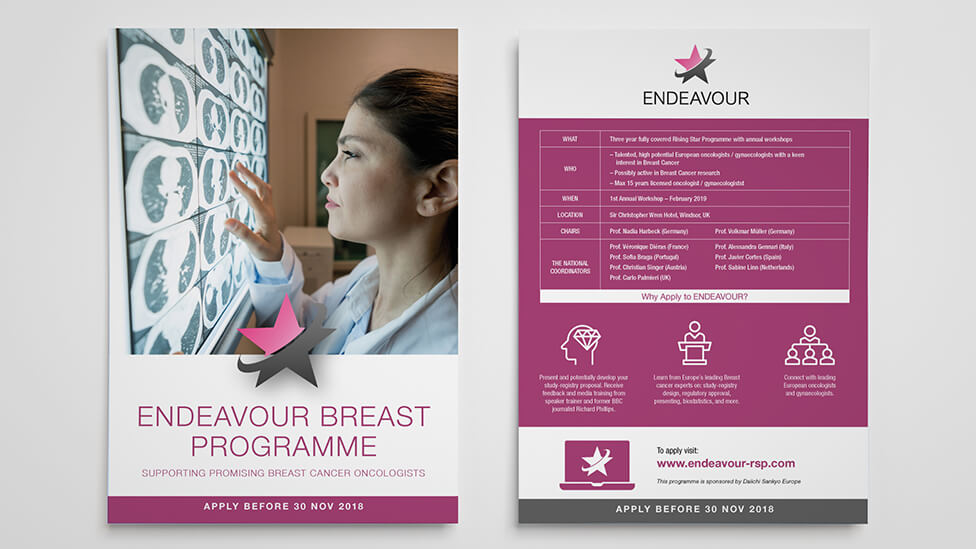 The design was also carried through to a set of posters to support the programme launch.