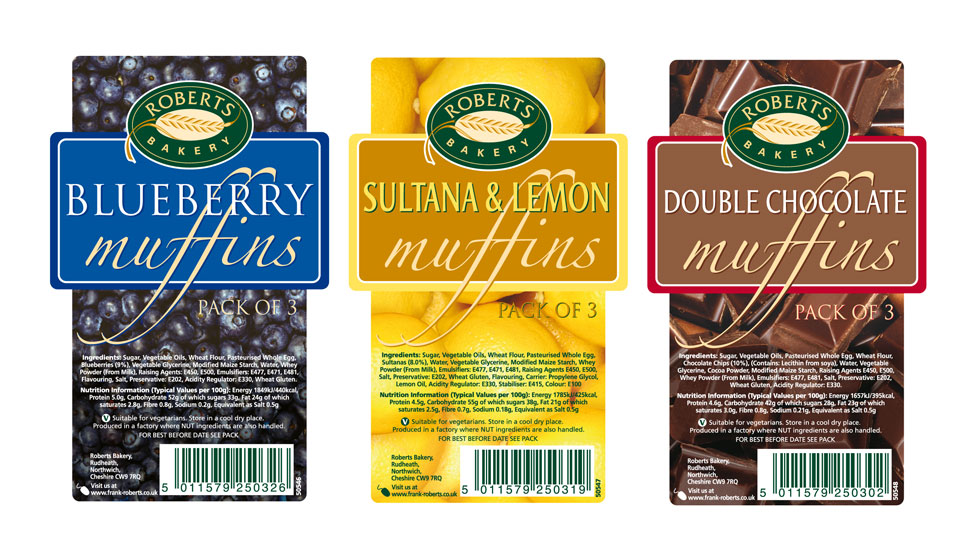 With the launch of Roberts Bakery's new range of muffins imminent, we produced a mouth-watering food labels design to attract the attention of busy shoppers.
Background
Founded in 1887, Roberts Bakery has always taken a fresh approach, and is driven by constantly thinking of new innovative ideas and recipes to nurture their loyal customers and attract new ones.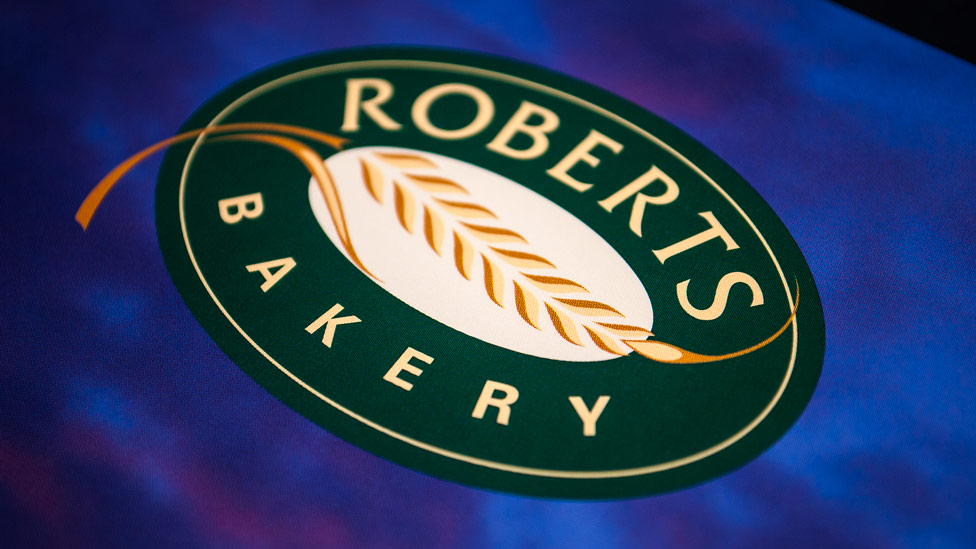 Challenge
As part of a new launch, our client needed a fresh food labels design that would make shoppers notice the new product in busy supermarket shelves, enticing them to put it in their baskets, week after week.
Solution
Using striking photography to whet the buyers' appetites, we created a range of colourful, distinctive and memorable designs. The colour palettes were inspired by the ingredients that make up the mouth-watering muffins, while the fonts followed Robert Bakery's brand guidelines.
"Parker Design have helped us to update and harmonise our brand image through the redesign of our packaging and promotional items.

Everyone in the team listened carefully to our design brief and, taking account of both our sales and production requirements, produced innovative, creative, and feasible ideas."
Complying with legislation on food labels design, we included all the required nutritional and ingredient information, including bar codes and advice.
See other examples of packaging design that will help you get your product off the shelves.