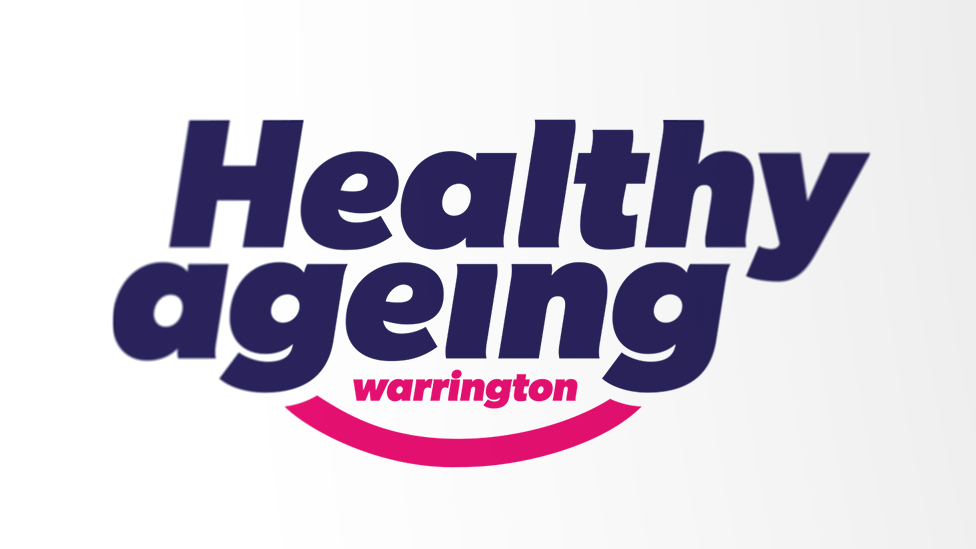 We developed this health campaign brand to increase awareness of the help available to the elderly, and those caring for the elderly, in the Warrington area.
Background
This campaign was part of the overarching NHS initiative to help those aged 70 or over find ways to improve their general health and fitness. 
Challenge
Following on from the success of the breastfeeding awareness campaign earlier in the year, this time Warrington Primary Care Trust asked us to look at producing a campaign brand design that would be used across a range of awareness materials in the upcoming months. The Trust were keen to create a brand which was colourful, upbeat, clear and striking to create maximum impact amongst the target audience.
Solution
By using a heavy and highly legible font, teamed with the hint of a smiley face, we developed a unique logo mark which had a confident and at the same time supportive and reassuring feel to it.
In addition to the central logo, the Trust asked us to design a suite of icons which could be used to represent the 11 main areas of concern.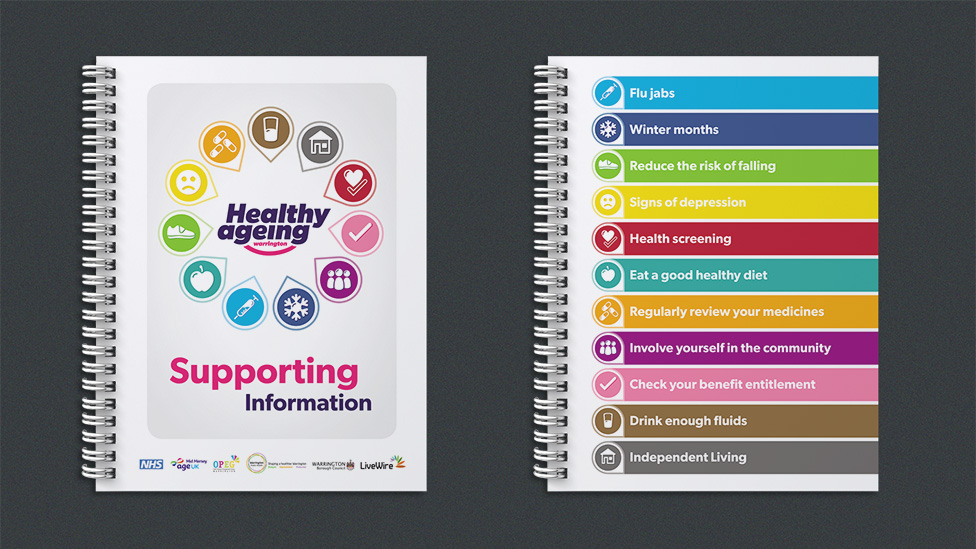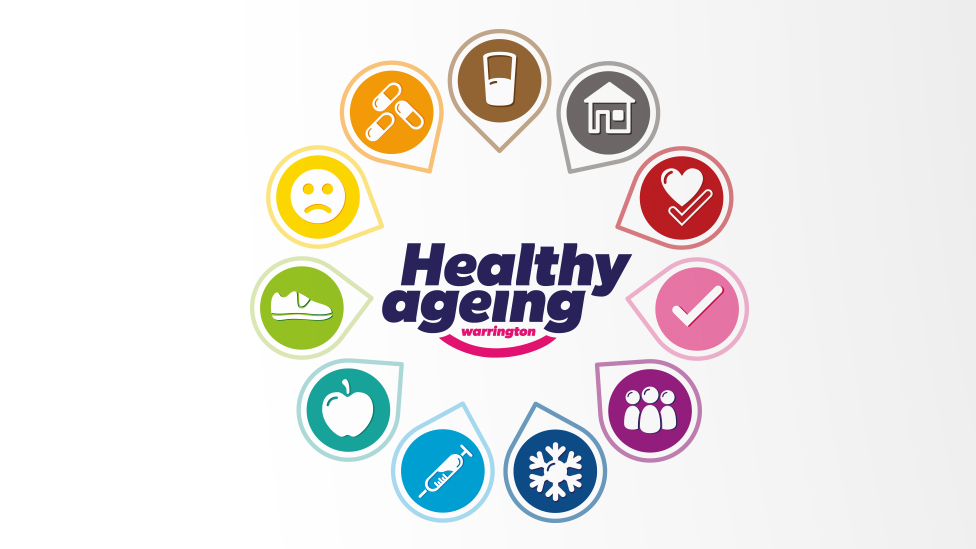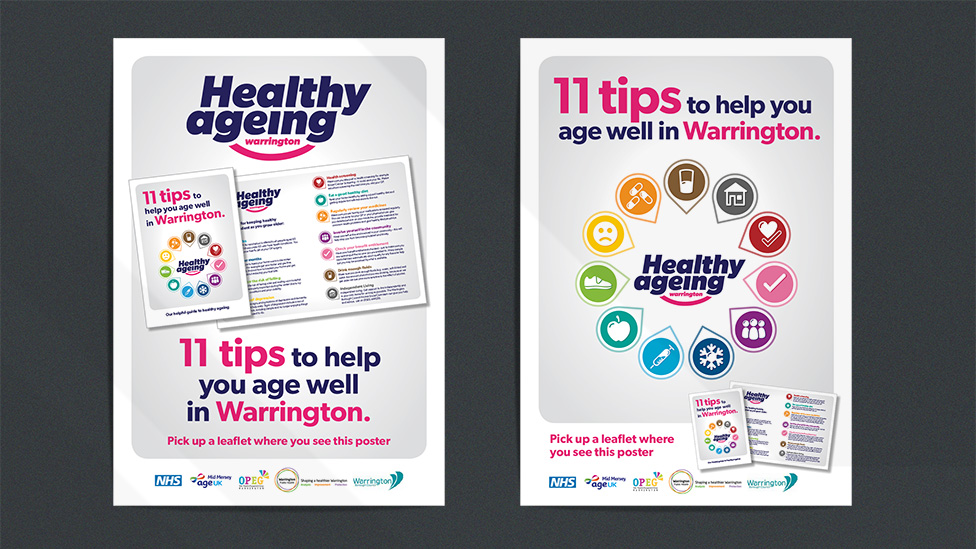 Upbeat, simple and clear, the colour palette and style of these icons give the overall health campaign brand a very positive and energising feel.