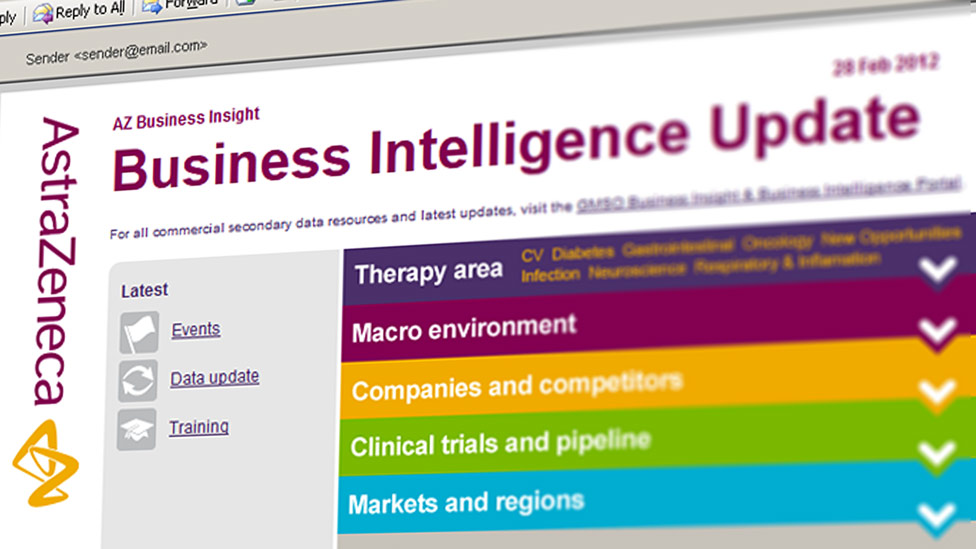 This internal newsletter proved an effective way of reaching and engaging a large audience regularly, thanks to clever use of colour and headlines that hook.
Background
Many large companies have been moving away from print for their internal communications, favouring instead communicating to employees electronically. There are many benefits, to name a few – increased creation speed, reduced production costs and environmental impact.
Challenge
The internal newsletter had to rise above the noise of everything else in employees' inboxes. It had to be designed and built in a user-friendly way to allow our client to make quick and regular updates. It also had to be recognisable, memorable and engaging, whilst accommodating a large number of articles in each issue.
Solution
To help readers find their way around the newsletter, we designed a colour-coded index with links at the top of the page to help with navigation. The internal newsletter design follows a template structure, which allowed us to build each issue quickly and easily, and instilled a sense of familiarity and consistency for the reader.
"Working with the Parker team is a real pleasure. For them 'going the extra mile' is part of the service.

Everyone is pro-active, provides creative solutions, and does whatever's needed to meet tight deadlines

and work within the agreed budget, to produce a quality product.

I'd recommend them to anyone."
The same consistency and familiarity are achieved through the use of icons to help readers identify regular features appearing in each issue. The internal newsletter also includes short and punchy articles, guaranteeing the reader's attention and interest.