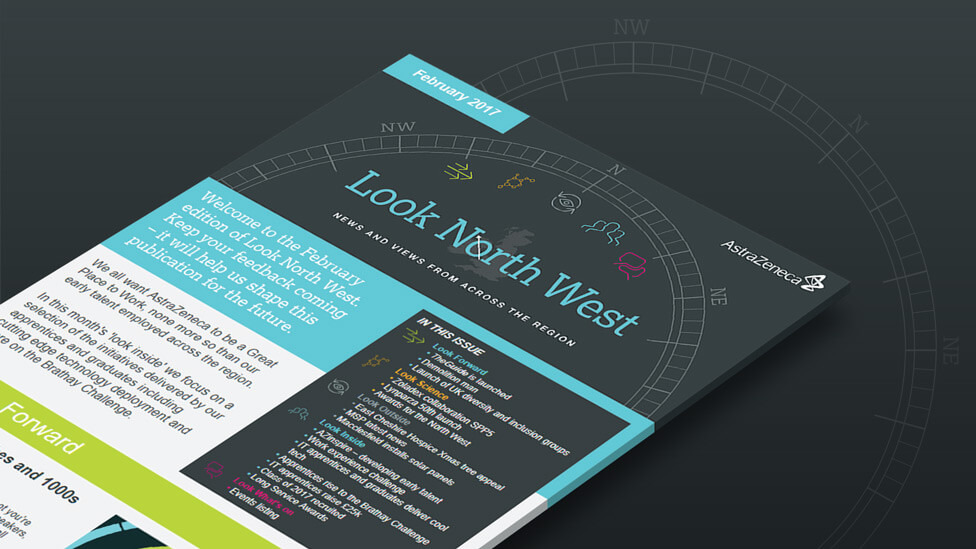 We developed a distinctive and captivating email newsletter design for our client to deliver company news and keep employees engaged.
Background
Following the high-profile opening of AstraZeneca's headquarters in Cambridge, our client wanted to emphasise the continuing importance of those operations that were going to remain in the North West. To keep teams informed, employee engagement levels high, and guarantee staff retention levels, we worked with our client's internal communications team to design a solution that would serve as the central source for regional news and information.
Challenge
The new newsletter would replace several existing print and digital newsletters across AstraZeneca's three North West sites. We needed to deliver a solution that spoke to employees across different workgroups and united them as part of a regional team.
Solution
To bring employees together, we created an email newsletter design that focuses on location to establish a shared sense of identity. Following our client's decision to name the newsletter Look North West, we took creative inspiration from maps and navigational tools to point employees in the right direction with a compass-themed design.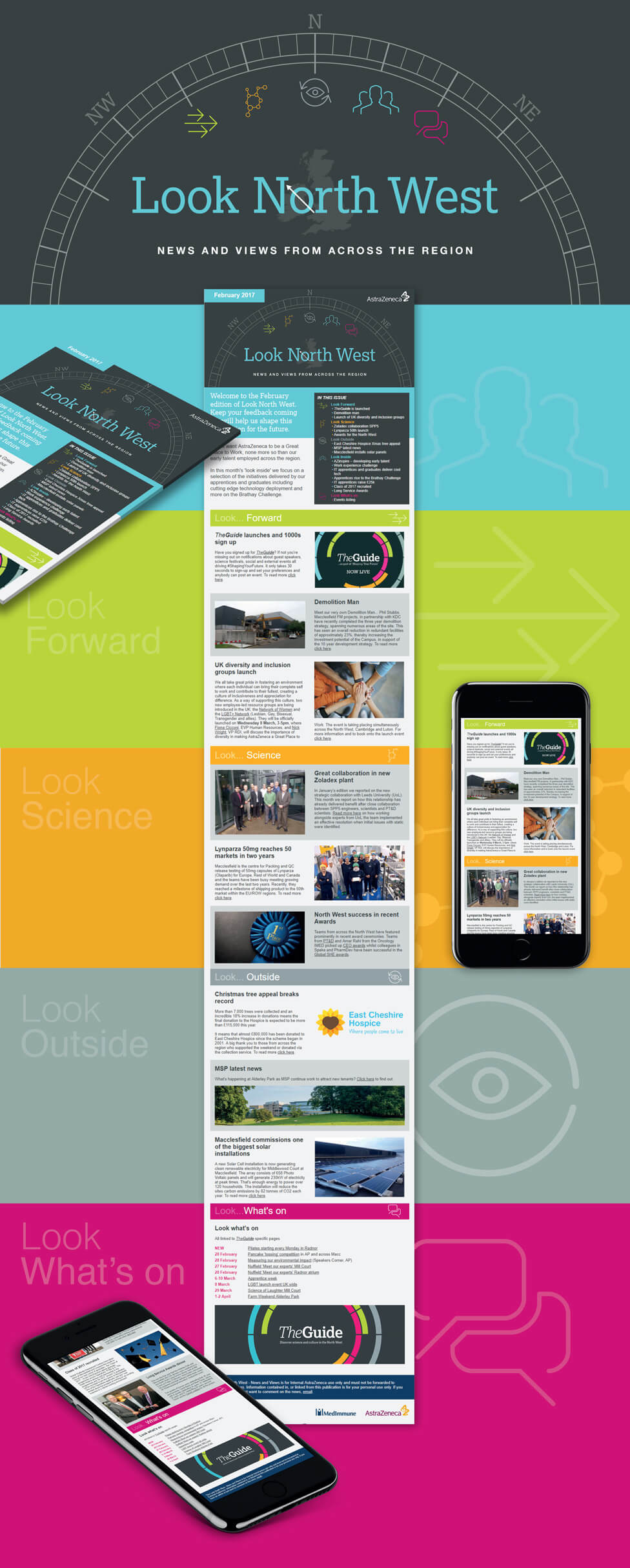 We created illustrated icons to highlight key sections of the newsletter and quickly guide readers to relevant information: Look Forward (arrows), Look Science (molecules), Look Outside (eye), Look Inside (people) and Look What's On (speech bubbles).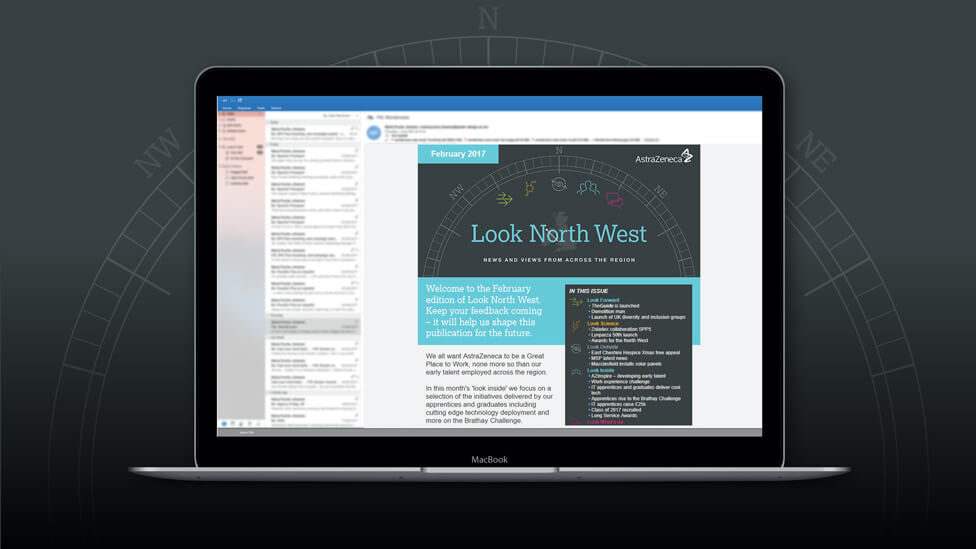 Staying within the existing brand colour palette, we opted for graphite grey, accented with brighter, more eye-catching tones to highlight different sections of the email newsletter design. The clean, contemporary look and feel rises above other internal communications, while the visual focus on the North West acknowledged regional employees and made them feel that the newsletter was truly their own. As well as cost-effective, we designed the email template in a way that allowed AstraZeneca's internal communications team to add or remove sections as needed.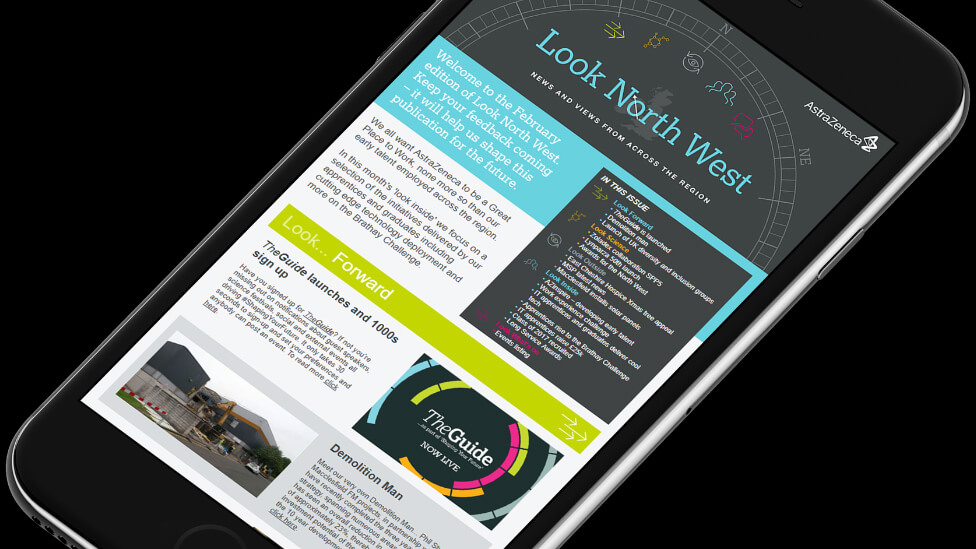 We carried out rigorous testing to ensure the email newsletter displayed correctly and retained all functionality features, regardless of the recipient's device or email client.
We also developed a printed version of the newsletter as a table tent for employee break rooms and common areas.