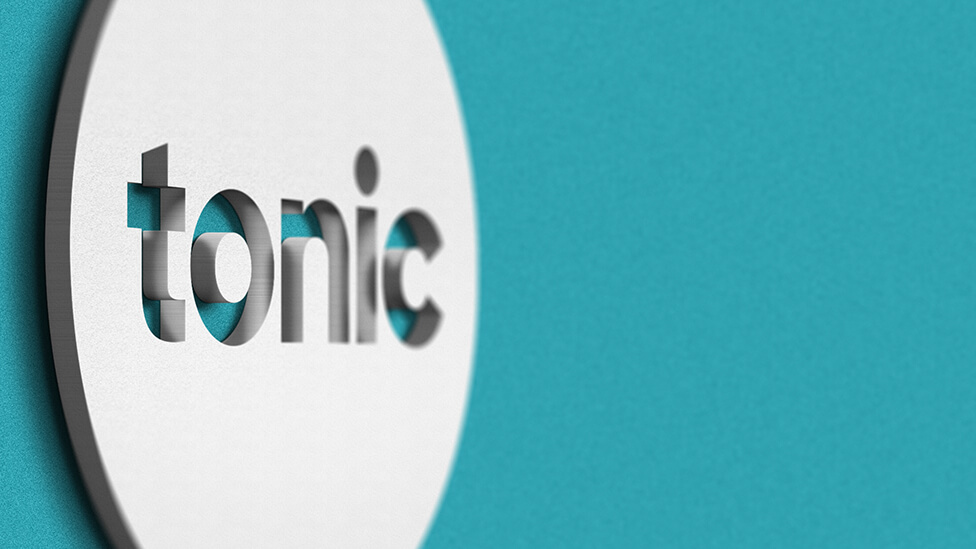 We refreshed Tonic's brand identity with a fresh and sophisticated logo design that appealed to international audiences.
Background
Tonic International Recruitment is a boutique search firm that focuses on the placement of senior executives. Working primarily within the Corporate finance and Accounting sectors, the company specialises in sourcing candidates for cross border opportunities. We were approached to evolve the client's existing brand, creating a fresh new look and feel that would also feel familiar.
Challenge
Having successfully built its reputation as a specialist in a niche market, Tonic needed an image update that would transmit that it's a company that looks forward, and is proud of the respect they have gained over the years.
Solution
We looked carefully at the company's existing logo design to identify elements that could be used in new ways. Moving away from a ring shape, we opted for placing the company name within a solid circle. This evolution helped give the logo some weight, without making it feel too heavy or imposing.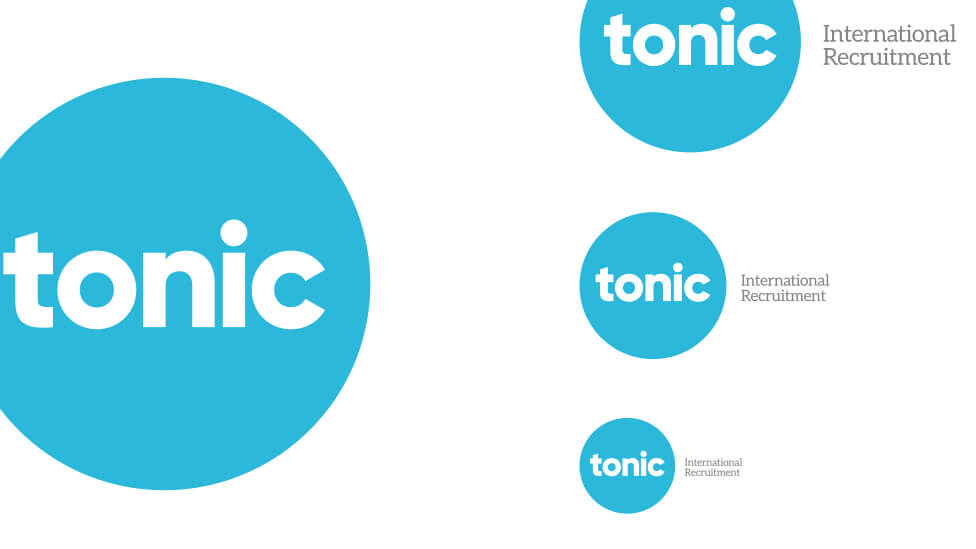 Blue is widely used in the financial services sector, representing stability, wisdom and confidence. We wanted to ensure that the company had a fresh look and feel, without changing the logo so much that it created confusion. Our solution: to simplify Tonic's blue colour palette, moving away from dark blue and focusing on a lighter shade in the dot over the letter "i".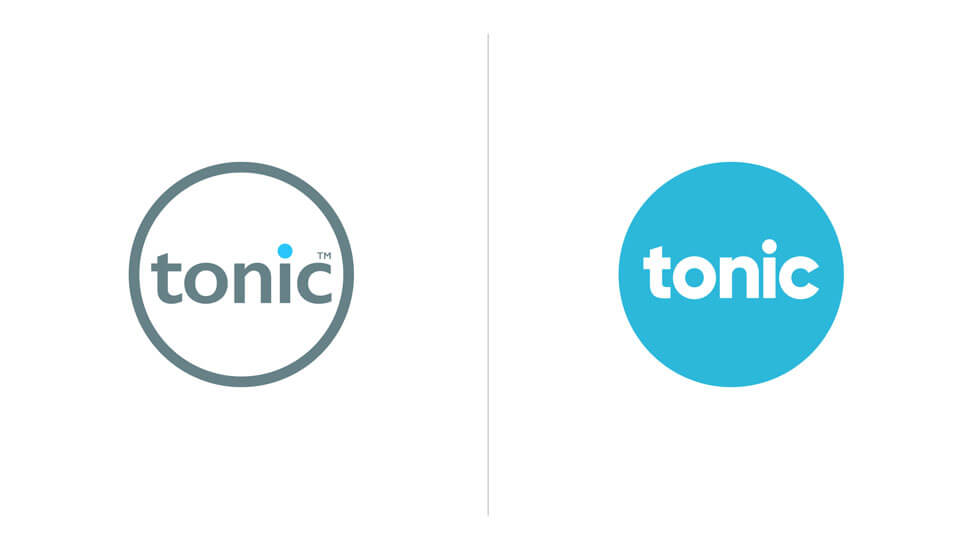 The brand's blue was brightened slightly to maximise appeal – it's vibrant and friendly, and also communicates stability and confidence.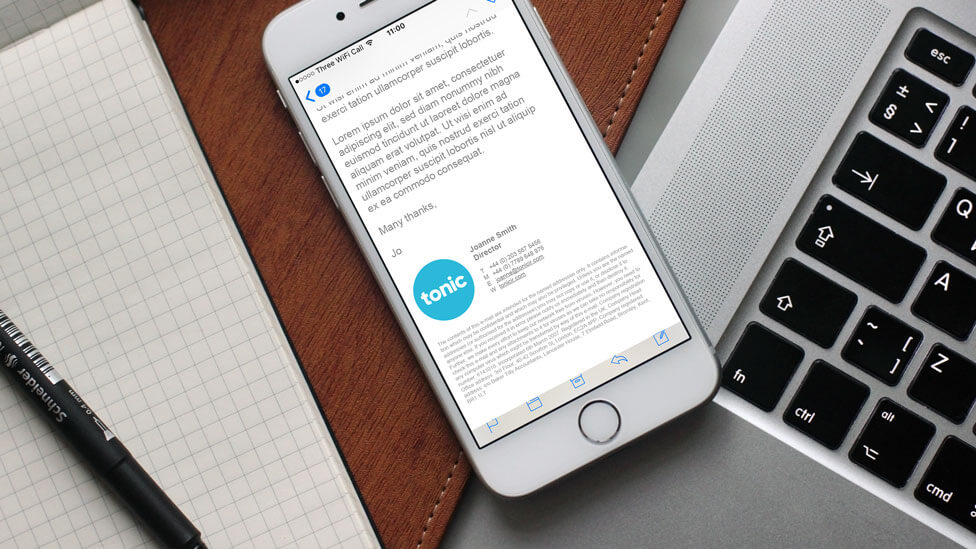 A geometric font creates harmony between the type and circular brand shape.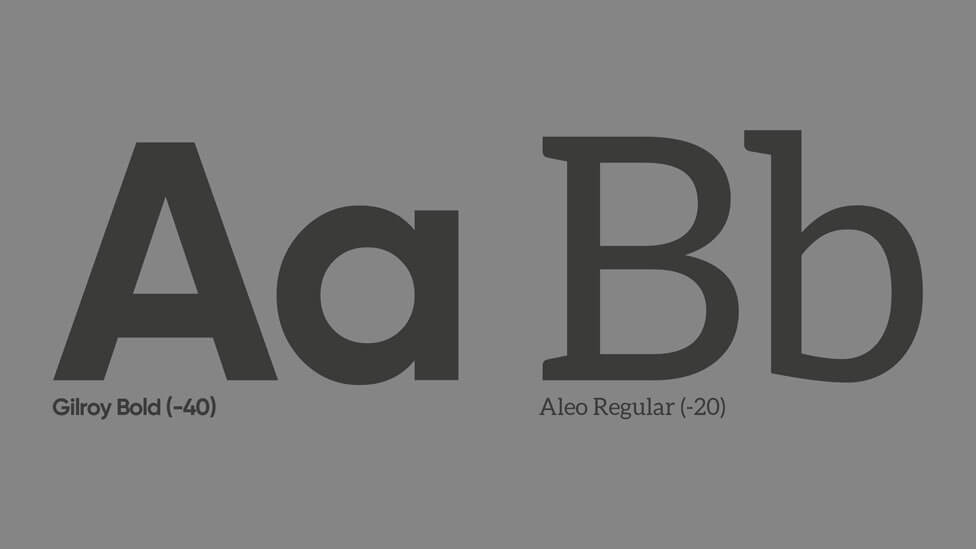 We designed a variety of collateral, including business cards and a new email signature, to further develop the brand and create a consistent identity throughout the Tonic experience.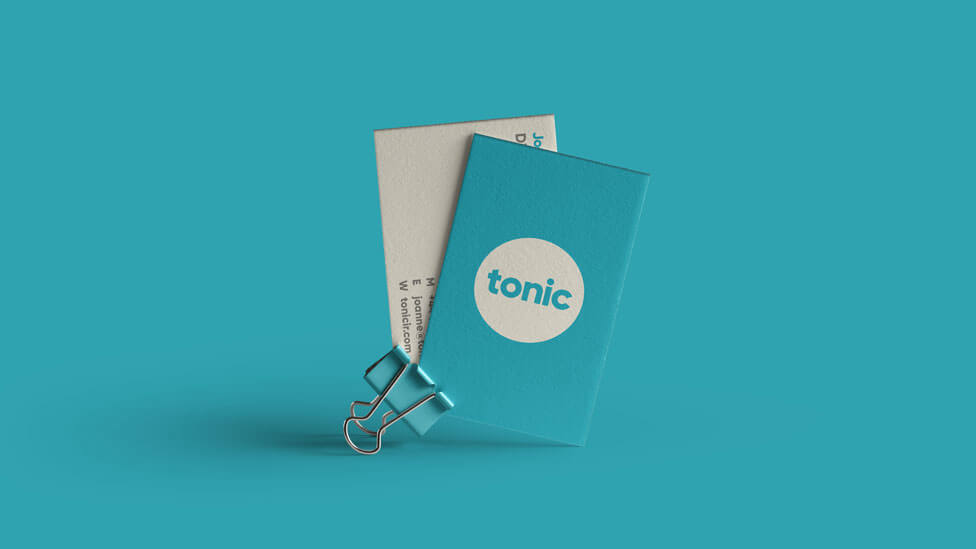 Have a look at other examples of effective branding.