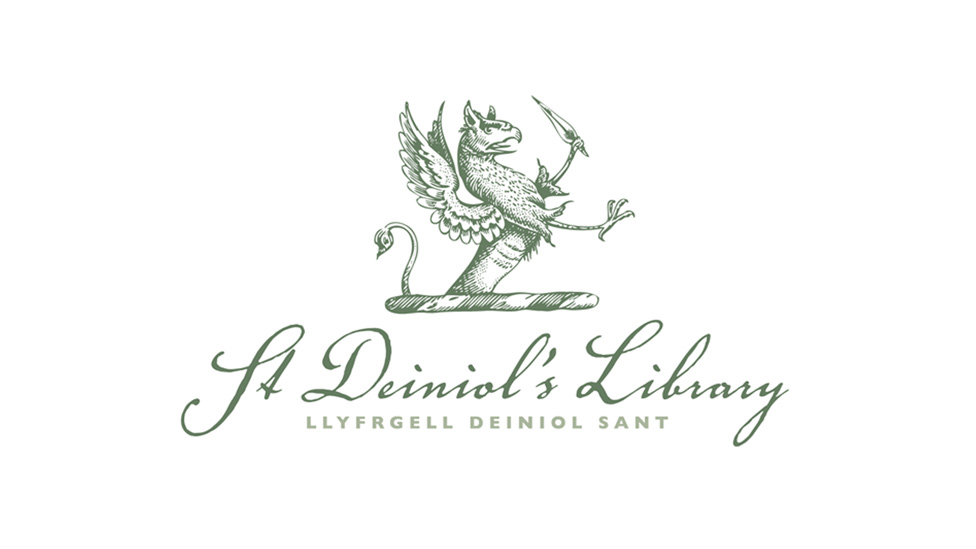 St Deiniol's Library required a logo redesign and approached us to develop a new theme.
A key consideration was the unique history that surrounds the library – research revealed that the griffin marque featured strongly throughout their past and was used as a seal by William Gladstone, the founder of the library.
We modified the griffin with a cleaner appearance to give the refreshed logo a stronger impact and also making it easier to print. The typeface, based on the handwriting style of William Gladstone and in conjunction with the griffin icon, creates a unique sense of history and heritage. As part of the logo redesign brief, the typography is set in English and Welsh.