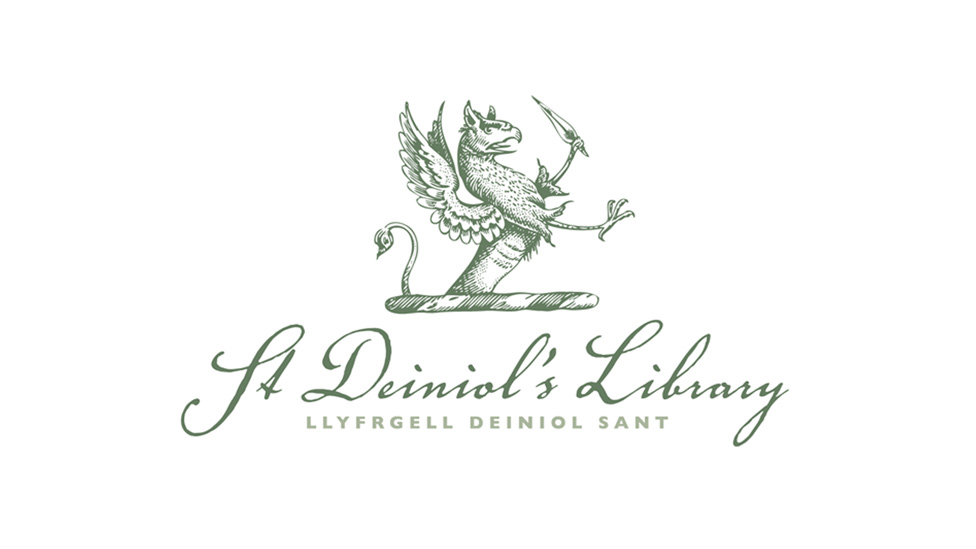 A logo redesign that perfectly transmits the ethos of this historic institution.
Background
St Deiniol's Library (Welsh: Llyfrgell Deiniol Sant), now Gladstone's Library, is a meeting place and residential library that is dedicated to debate, dialogue and learning for groups and open-minded individuals who are looking to delve deep into pressing questions and to pursue research and meaningful study, in an age full of distractions and the constant quest for quick and easy solutions.
Challenge
To create a logo redesign that would transmit the ethos of this historic institution, the UK's only Prime Ministerial library, built following a bequest from William Ewart Gladstone, Victorian statesman and four times Prime Minister of Great Britain.
Solution
A key consideration when thinking of ideas for the new logo design was the unique history that surrounds the library – research revealed that the griffin marque featured strongly throughout their past and was used as a seal by William Gladstone, the founder of the library.
We modified the griffin with a cleaner appearance to give the refreshed logo a stronger impact, an approach that also made it easier to print. The typeface, based on the handwriting style of William Gladstone and in conjunction with the griffin icon, creates a unique sense of history and heritage. As part of the logo redesign brief, the typography is set in English and Welsh.