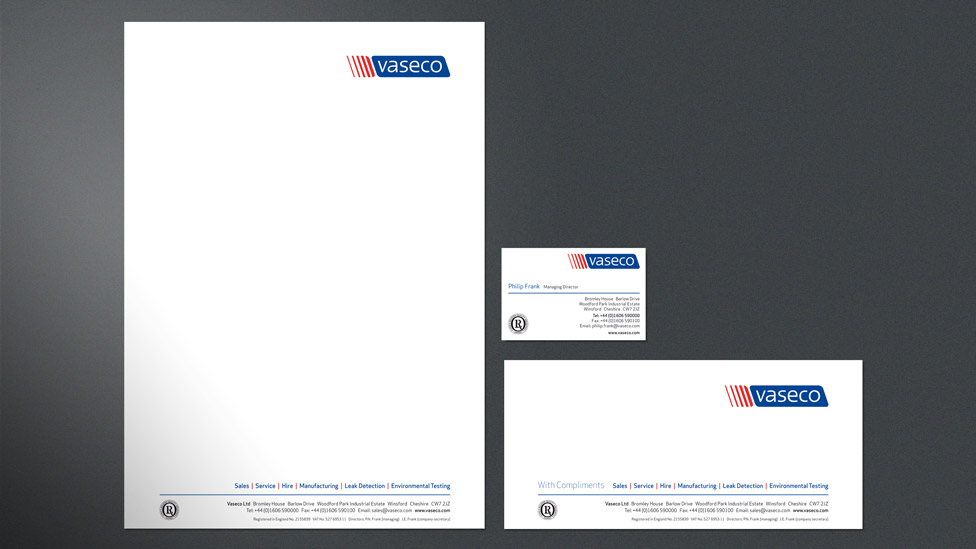 Vaseco came to Parker Design in need of a logo redesign and our company stationery design expertise.
Background
Our client is one of the most respected companies in the leak detection industry. Long recognised as pioneers in their specialised field, Vaseco boasts years of dedication to their customer needs, and continually looks to innovate and develop solutions to its customers exacting demands.
Challenge
The environmental testing specialist wanted their new logo design to feature prominently on a new suite of stylish company stationery and business cards that would transmit the reputation the company enjoys.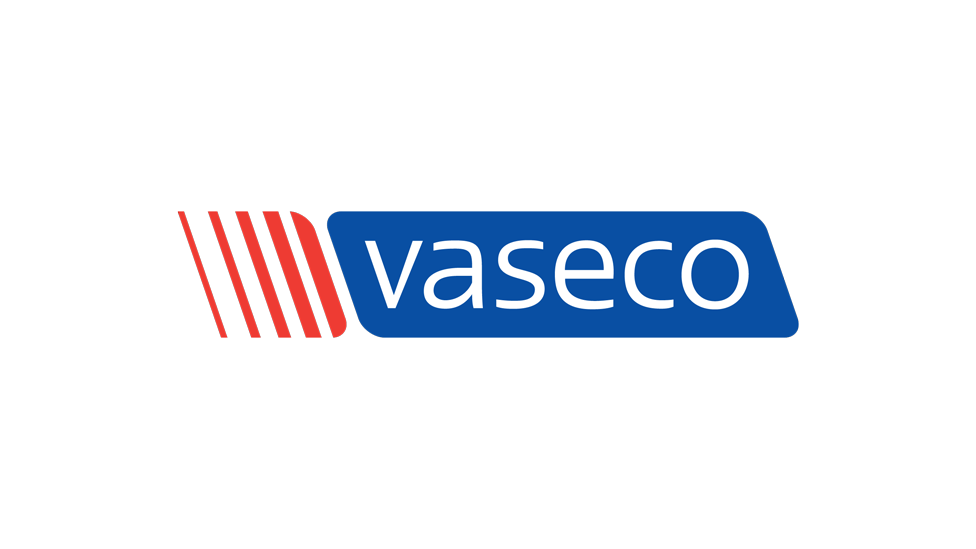 Solution
Our creative team drew up several stationery design concepts, and working with our client closely to make sure we were fulfilling the creative brief, a final design concept was chosen.
The compliment slips and letterheads clearly display all of the services offered by the business, which is a great way of using company stationery to advertise a business offering. Often customers who use one service may not know another service is on offer which they outsource elsewhere. By creating a well thought out stationery design businesses can cross-sell to their already loyal customers.
The company stationery was printed using a 3-spot colour process to ensure the bright reds and blues were as eye-catching as possible. The designs also feature the Lloyds Register Quality Assurance Logo.