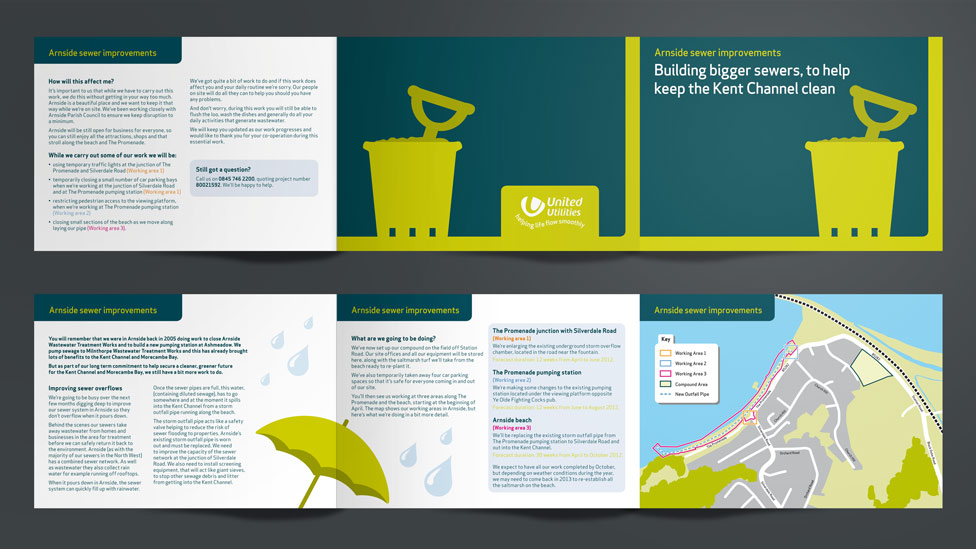 As part of the infrastructure maintenance works that United Utilities undertake, a vital part of this is map design. This enables United Utilities to convey vital information regarding safety, transport disruption and areas that will be improved by updating the existing sewer system.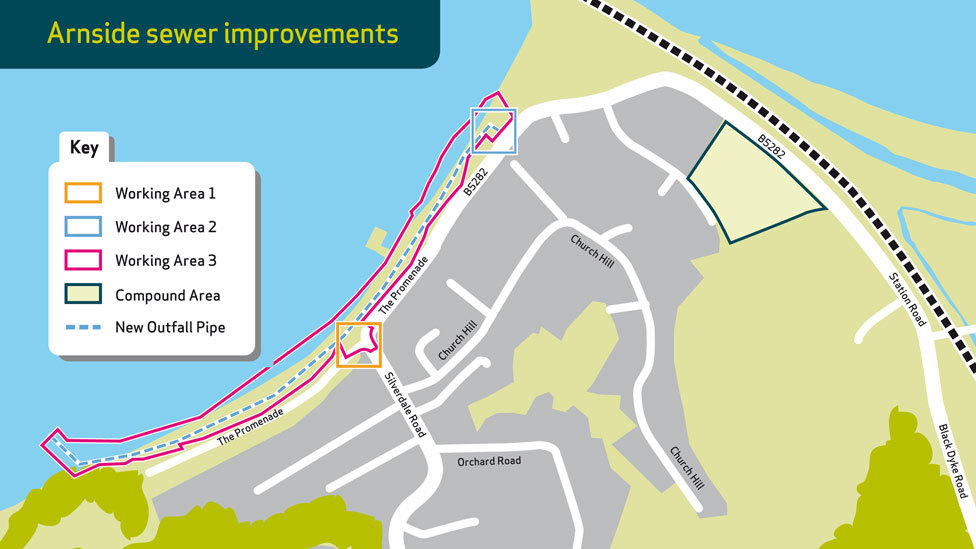 A major part of communicating this with the public is done through informative maps. This forms part of an informational leaflet distributed to local households affected by sewer flooding, which informs local people and businesses of any potential disruption to their daily routine as United Utilities repair and update old sewer systems.
United Utilities pride themselves on being open and honest with their customers and entrust Parker Design to help them maintain this trust through accurate map design and creative communications.