A simple and informative medical pull-up banner design that helped our client communicate its message effectively at a leading international medical trade fair.
Background
Denka Seiken is a leading manufacturer of diagnostic reagents and vaccines. The company – at the heart of immunology, antibody and cell culture technology – is driven by its pursuit of excellence in life science.
Challenge
Our client required a medical pull-up banner series to complement the product posters that were being displayed at the Medica exhibition, a leading international trade fair where the pioneers of the world of medicine meet in Germany.
Solution
To ensure visual consistency, we used the existing branding from the posters, and reformatted the pull-up banner elements to fit a taller aspect ratio, always ensuring the design maintained legibility. This ensured the body text could be easily read from a distance, helping to entice more visitors onto our client's exhibition stand.
The use of colour is limited to allow audiences to focus on the information being communicated, while a careful selection of engaging shots complements the design.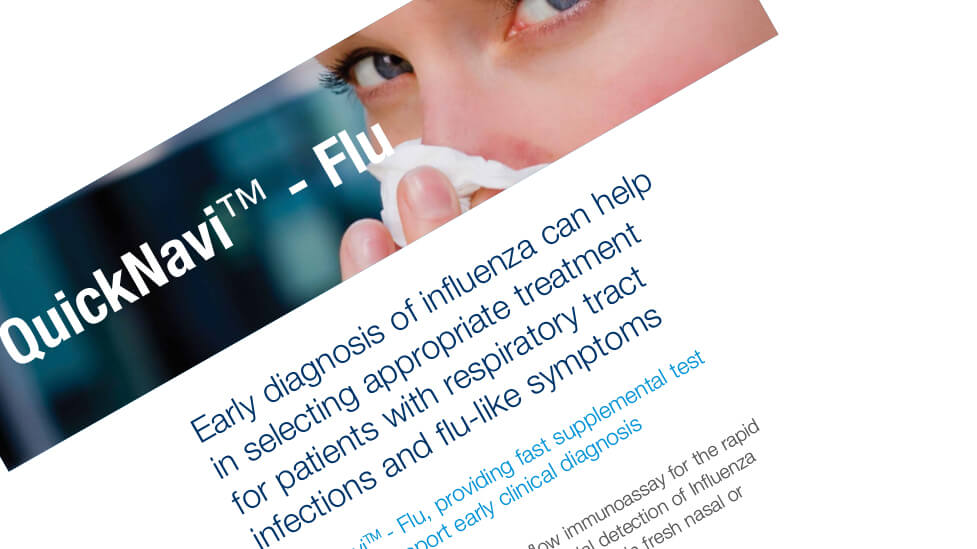 Over the years we have helped a wide range of clients reach their targets through a variety of exhibition systems. Have a look here to find out more.