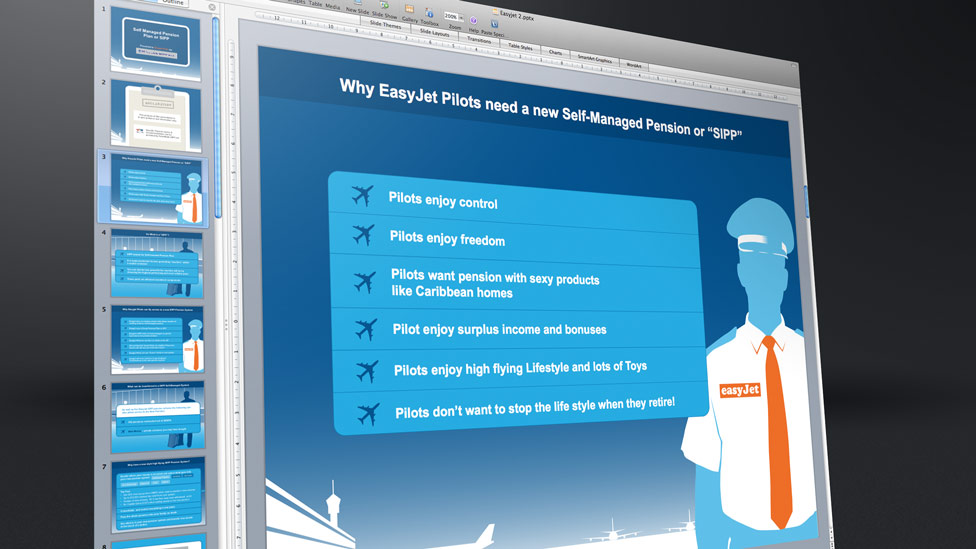 Maclee Sipps required a new PowerPoint design to promote their self-investment pension plans. The PowerPoint was to be presented to airline pilots detailing the benefits of having their own high performing self-managed pension scheme.
Challenge
Our client came to us to ask for our guidance on structuring their new PowerPoint design to promote their high-performing self-investment pension plans. Due to the technical nature of the content, our client wanted to include supporting graphics and animation elements to make the presentation design as dynamic and impactful as possible to generate high levels of engagement from a very specific, and savvy, audience.
Solution
Our chosen approach was to create a set of illustrations themed around airline pilots and airport and travel environments, and branded the illustrations using the Maclee Sipps colour palette.
We built the presentation in a way that would make it easy to edit, so it could be quickly tailored to present to the wide range of potential target customers of Maclee Sipps'.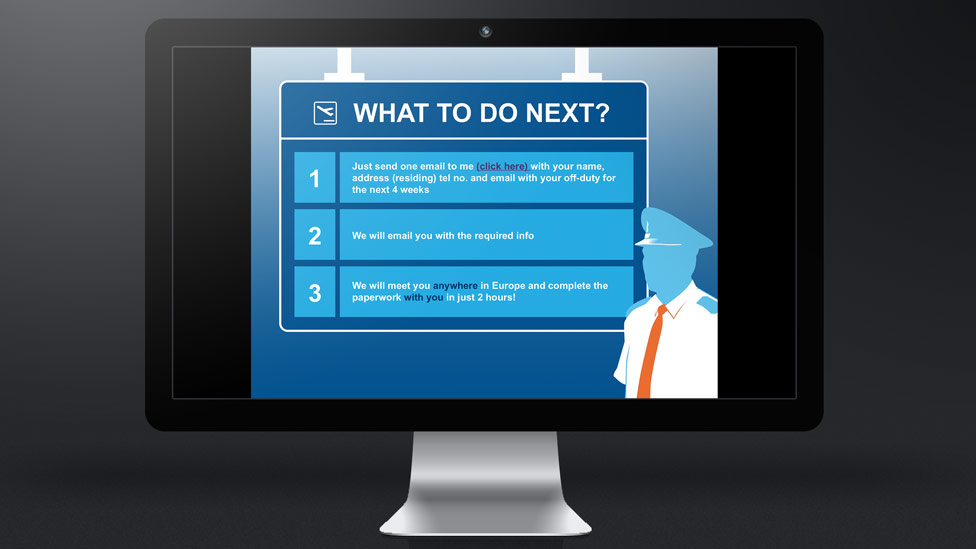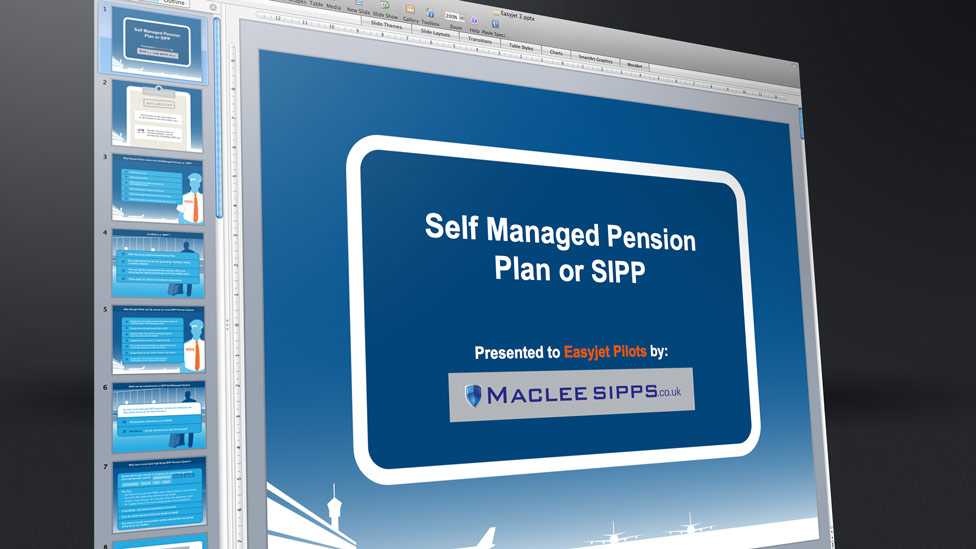 We applied a range of animation effects that are very subtle. The rationale behind this was to avoid distracting the audience, an approach that proved highly effective and kept audience engagement levels high, whilst also making the job of presenters smoother and easier.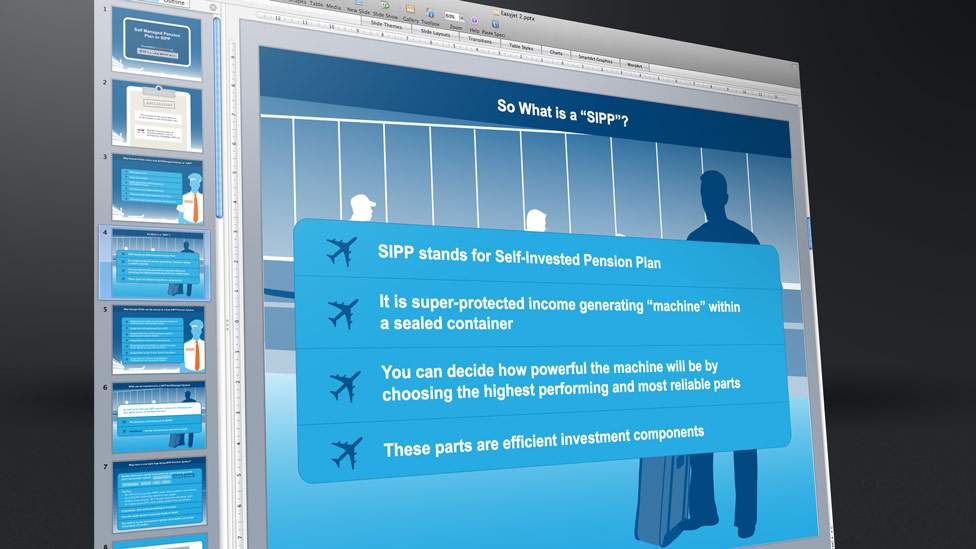 Our client returned from the various sales events where the presentation was used delighted with the reaction from the different audiences.
For over 20 years, we have been creating engaging and effective presentations for a wide range of clients. Take a look at other examples here.