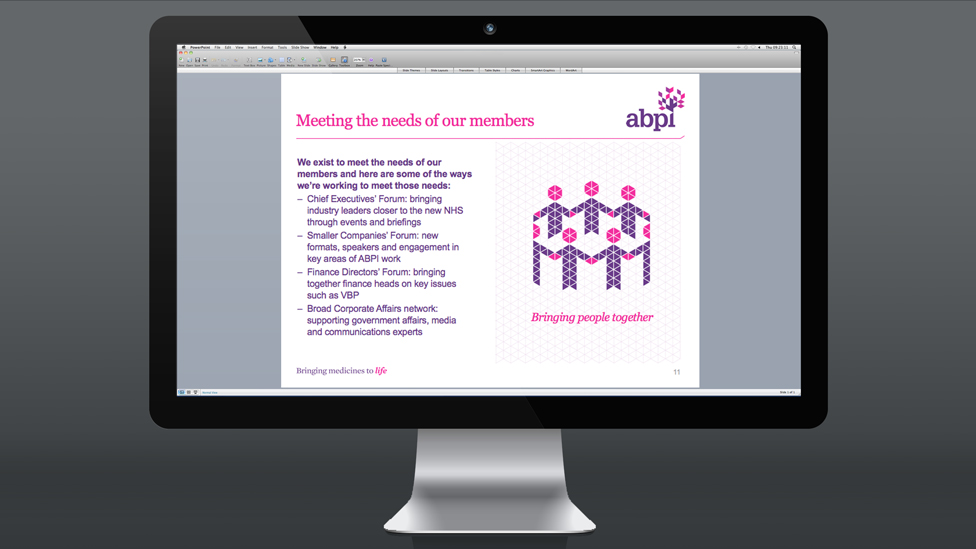 We brought this PowerPoint presentation design to life with clean, easy to digest typography, subtle slide transitions and engaging animations.
PowerPoint presentations are an integral part of corporate life – everyone has it and everyone uses it, but not everyone has the time or skills to put together a really professional one.
That's where Parker Design Consultants come in. Whether we design a PowerPoint template for you to populate, we design your PowerPoint Presentation from scratch, or you put the content in draft form and hand it over to us to give it a professional look, our skill and expertise in PowerPoint presentation design will elevate your presentations to a new level.
Working in association with Richmond-based Virgo Health, we designed this highly visual PowerPoint presentation for the Association of the British Pharmaceutical Industry (ABPI). Taking the content supplied by Virgo we created powerful graphics inspired by the ABPI brand.
Making full use of the ABPI colour palette we brought the presentation to life with clean, easy to digest typography and subtle yet engaging slide transitions and animations. The final element was to embed a series of short films directly into the slides, making this a Powerpoint presentation design that captivated the audience and held their attention to the end.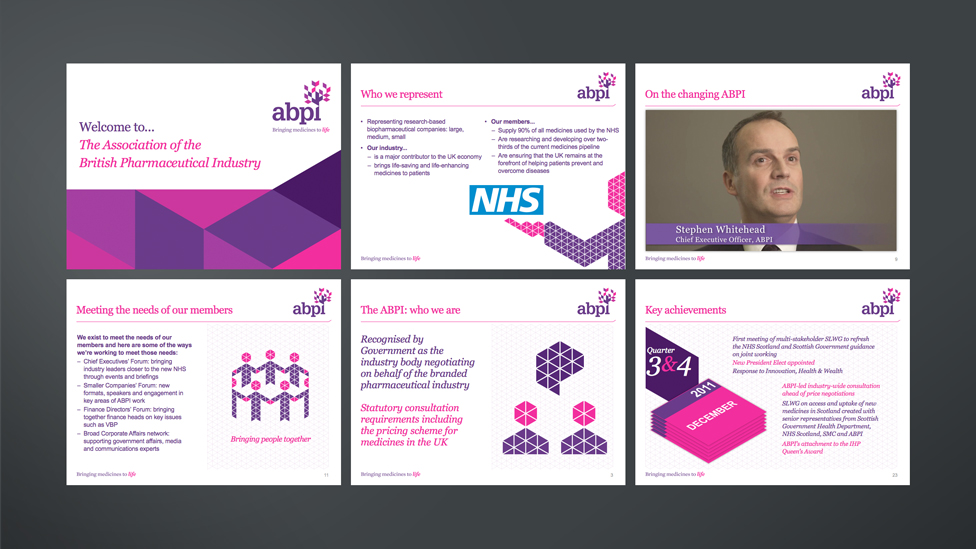 To give the ABPI further flexibility we also produced this PowerPoint presentation as a Keynote presentation and provided a beautifully bound printed hard copy for each delegate to take away after the presentation.