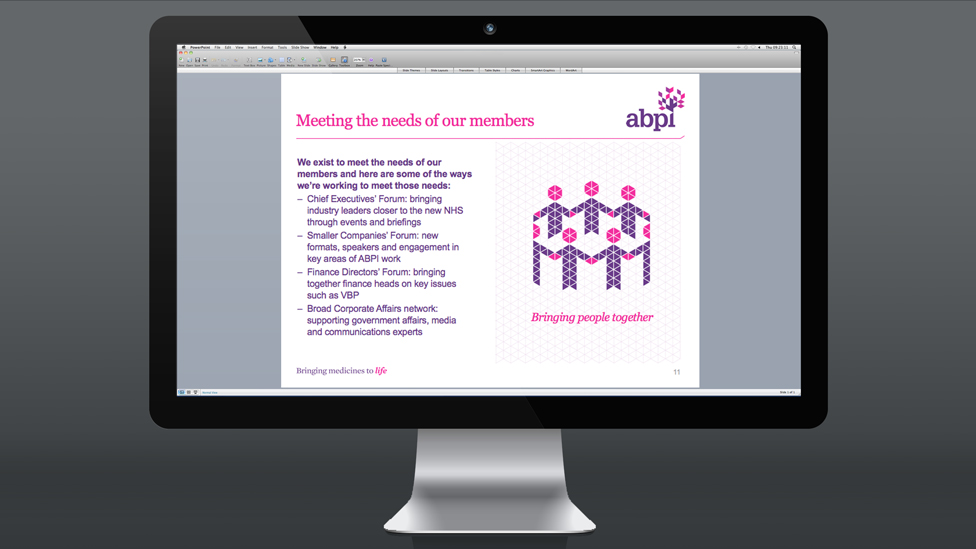 We brought this PowerPoint presentation design to life with clean, easy to digest typography, subtle slide transitions and engaging animations.
Background
PowerPoint presentations are an integral part of corporate life – everyone needs one. But often both presenters and audiences may feel slightly apprehensive around them. That's where professional PowerPoint design expertise can make a real difference.
Challenge
Working in close collaboration with Virgo Health, we needed to create a highly visual presentation for the Association of the British Pharmaceutical Industry (ABPI).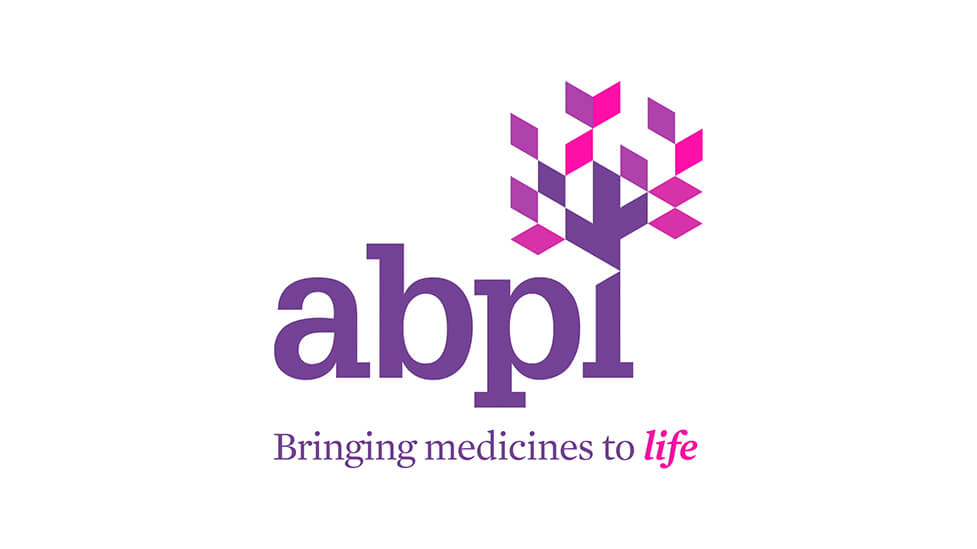 The presentation needed to be highly engaging to capture the attention of a demanding audience, and it needed to achieve this without relying on unnecessary distractions to ensure audiences focused on the message being communicated.
Solution
Taking the content supplied by Virgo we created powerful graphics inspired by the ABPI brand. Making full use of the ABPI colour palette we brought the presentation to life with clean, easy to digest typography and subtle yet engaging slide transitions and animations.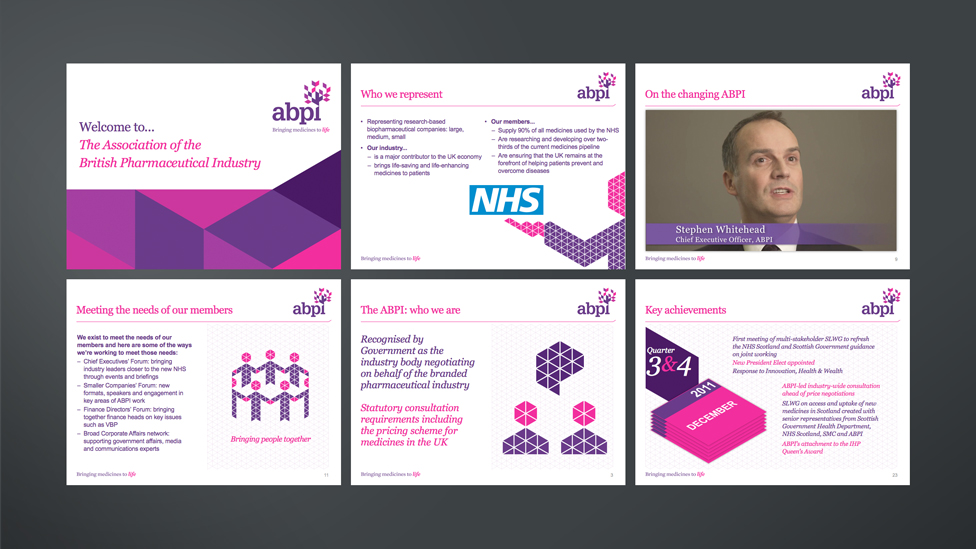 The final element was to embed a series of short films directly into the slides, making this a Powerpoint presentation design that captivated the audience and held their attention slide after slide. To give the ABPI further flexibility we also produced this PowerPoint as a Keynote presentation and provided a beautifully bound printed hard copy for each delegate to take away after the presentation.
Have a look at other examples of presentation design that has made a real difference to audiences and presenters alike.