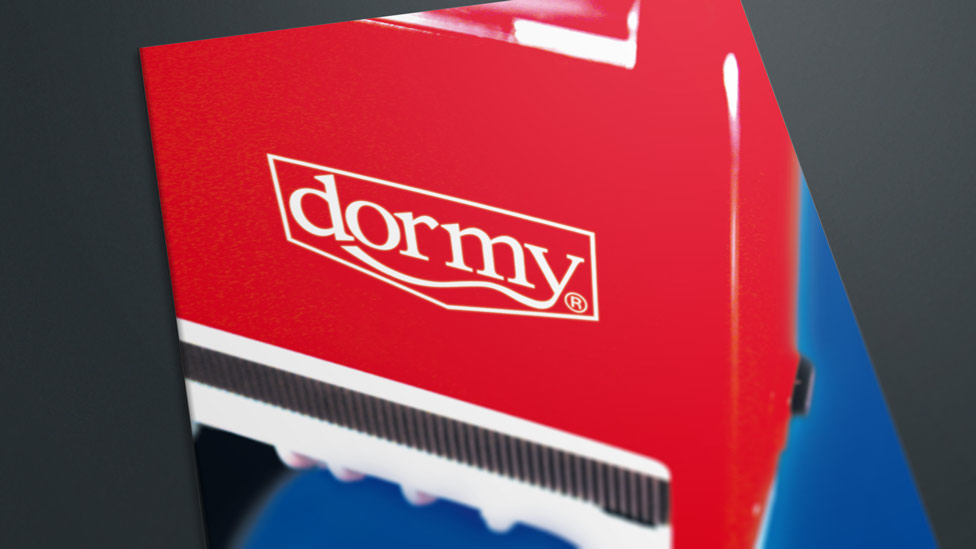 Clean lines and confident use of colour – We developed a highly unique product branding idea to help our client promote its wide range of products to new as well as its loyal existing customer base.
Challenge
Our brief was to develop an eye-catching and memorable product branding design to help our client attract new customers, and keep the existing customer base engaged and focused on our client's quest for constant growth and passion for innovation.
Solution
When it comes to generating product branding ideas, our design team are always excited to get immersed in the next challenge. And with this project for Dormy, we took our client's bright colour palette as inspiration to create a highly engaging branding solution that relies on clean lines and confident use of colour.
Using a classic serifed font which we customised with a bespoke descender to the 'y', the logo design made for a highly unique approach that immediately captures the audience's imagination. The company name is encased in a container in the shape of an envelope, which gives the new branding a strong visual presence as well as nodding at the industry it is used within.
Have a look at other examples of effective branding.