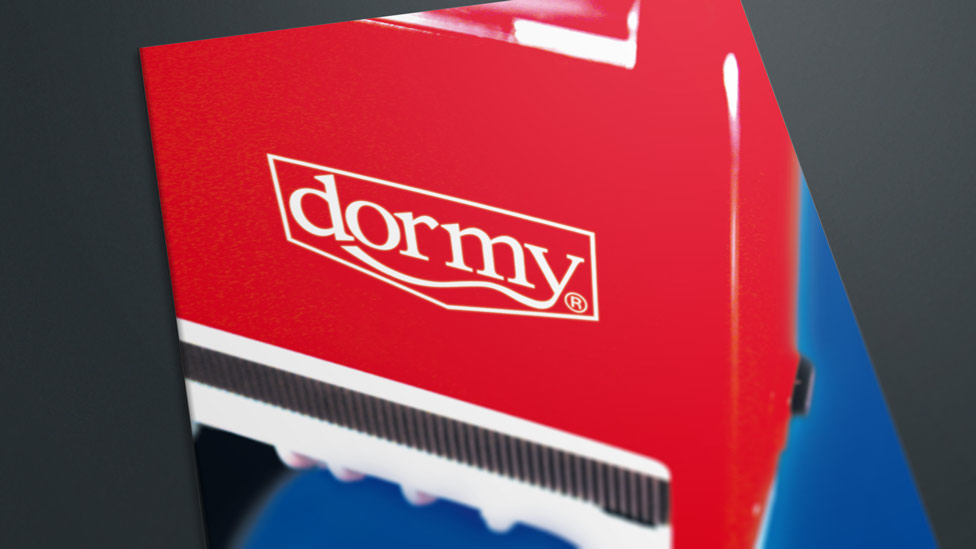 We developed a highly unique logo to help Dormy promote its products.
When it comes to product branding our design team are all eager to get involved. The Dormy product branding was just such an opportunity.
Using a classic serifed font customised with a bespoke descender to the 'y' the logo is highly unique. The name is encased in an envelope-shaped container in order to give the product branding presence and also hint at the industry it is used within.