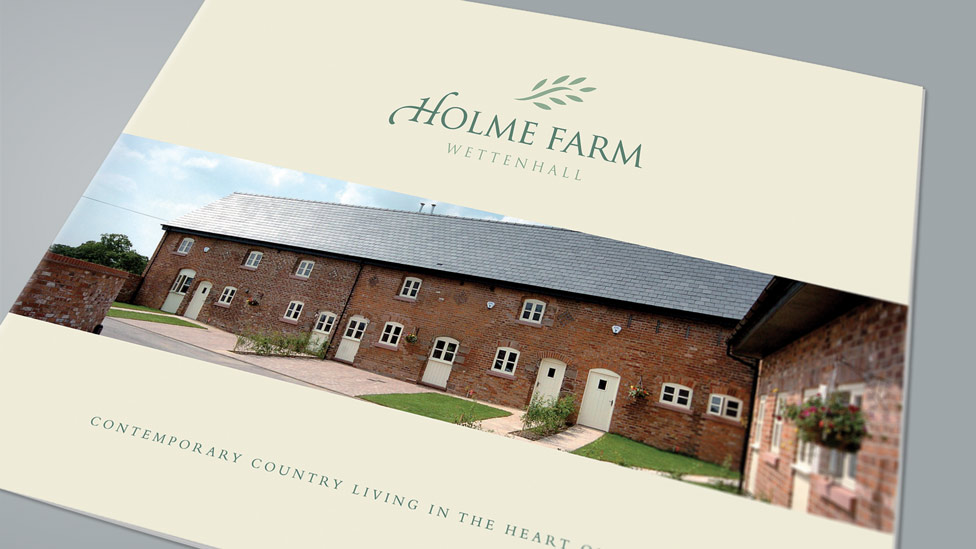 We produced a stunning property sales brochure that captured the imagination of our client's affluent target audience turning them into potential buyers.
Background
A sales brochure is a key element when promoting any new residential development. The printed piece goes hand in hand with the developer's online presence, and it can be a very effective tool to make prospective buyers enjoy a sense of ownership even before they've set foot in the property.
Challenge
To design and print a beautiful property sales brochure that would capture the imaginations of potential buyers, turning the piece into the decision-maker as to whether to buy the property or not. The property brochure would need to be used as printed sales collateral and also made available online as downloadable pdfs.
Solution
For the Holme Farm development brochure design we combined highly detailed technical property plans with stunning and inspiring shots of the exclusive interiors and beautiful rural setting – a combination that helps bring the exclusive development to life, showcasing the character and personality of the properties.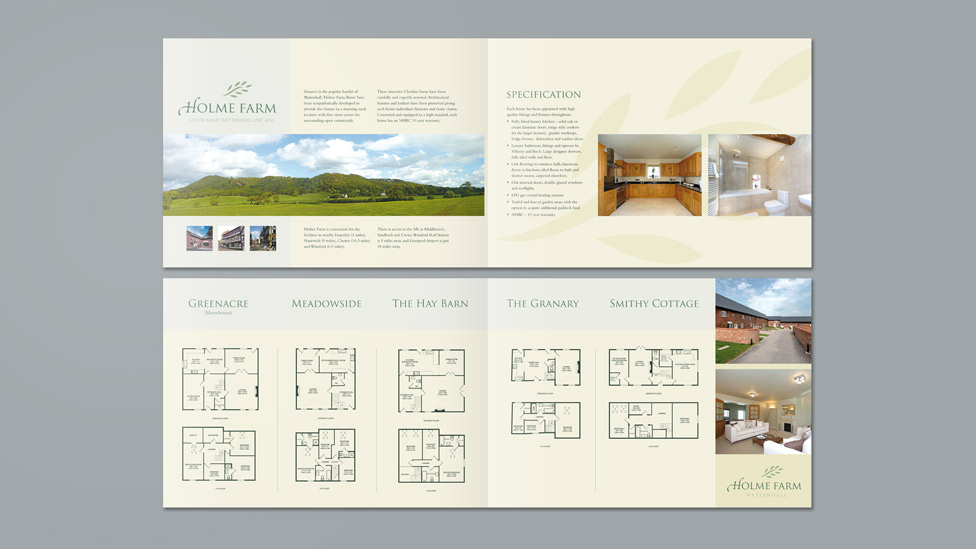 Using a classic serif font with a subtle palette of pastel colours, we created a calming and classic country feel, perfect to appeal to potential buyers.
Over the years we have helped clients of all shapes and sizes and in a wide range of sectors achieve their goals and reach audiences with effective and memorable brochure design. Have a look here to find out more.