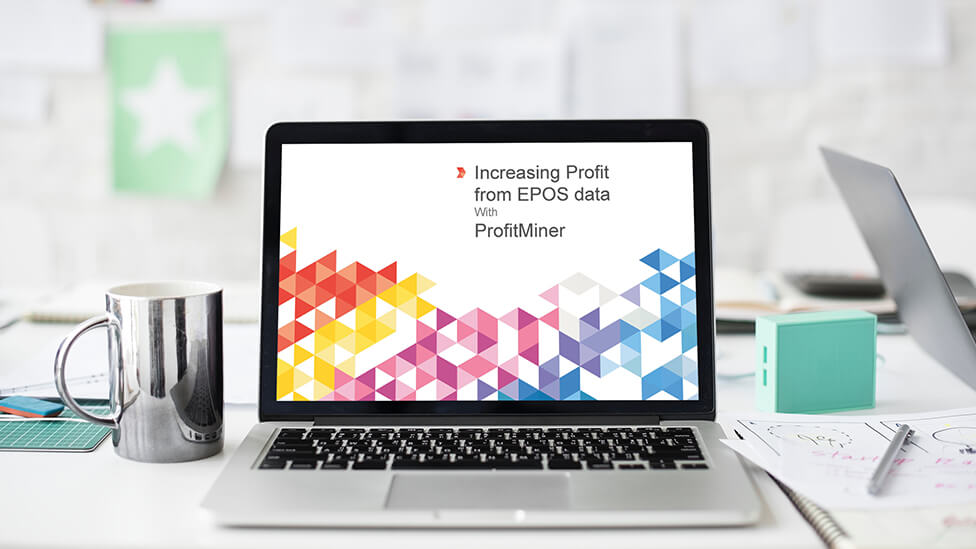 Our client, who offers retail consumer behaviour analysis to companies all over the UK, asked us to create a sales presentation design that maximised audience engagement.
Challenge
The main aim of this PowerPoint design was to explain the benefits of our client's customised research techniques – ProfitMiner and Qualimetrics – to new prospects in the most engaging way. We needed to draw the audience in and get them excited about the possibilities of research and complex raw data.
Solution
To maximise engagement we designed a PowerPoint presentation that is energetic, encourages interaction and ultimately helps generate sales leads.
The amount of information we had to include in the sales presentation design was not only vast, but also very complex, so we got underneath the content to help our client sell their services and expertise. Inspired by their distinctive angular logo, we created graphics that help bring the information to life.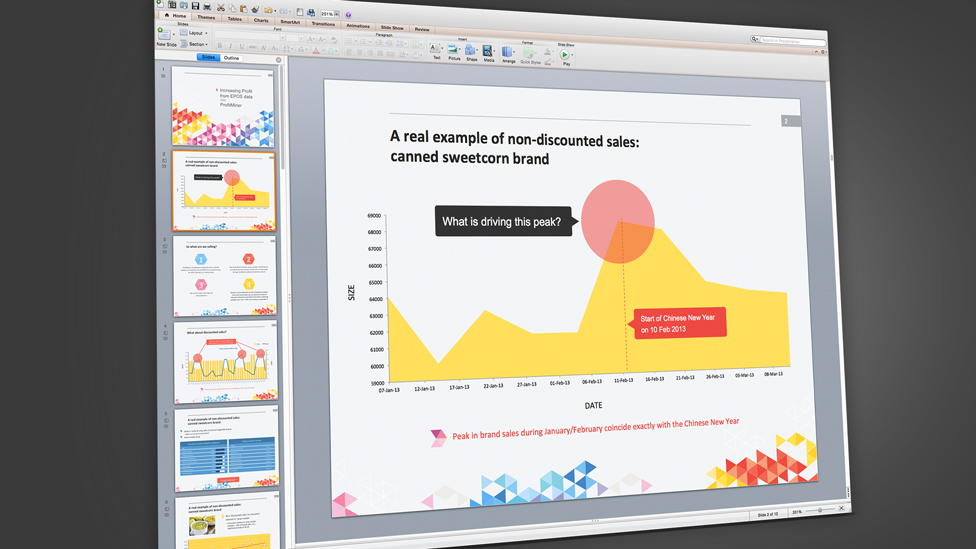 Animating the graphics contributes to making the information easily digestible. A bright and contemporary colour palette and photography add a sense of freshness to the slides, while straight lines and angles hint at the idea of a business going in the right direction.
Establishing visual interest was key to make this an effective sales presentation design by maintaining audience engagement, so we used concise and prominent headings to help them focus, while fresh imagery of the product or trend under analysis kept customers engaged. Our client was very happy with both the design and the functionality, as well as with the positive results it helped deliver.
Have a look at other presentation design ideas that have helped our clients engage with their audiences.