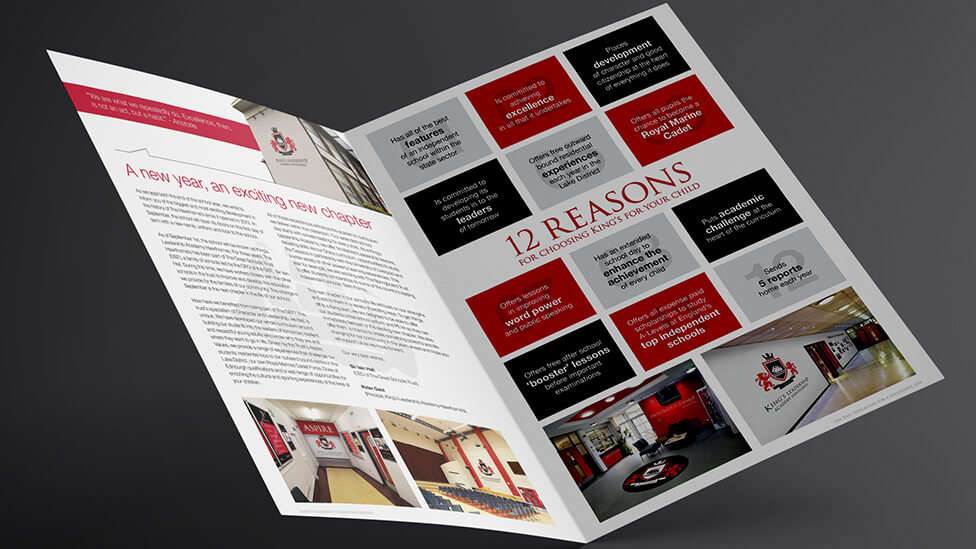 With this strong and engaging school leaflet design we helped King's Leadership Academy successfully launch the latest addition to its Great Schools Trust family.
Background
King's Leadership Academy is a family of independent schools which, founded on a set of deeply-held traditional values and international research, places a strong focus on nurturing leadership qualities and academic development.
Challenge
As part of an awareness campaign that included – amongst other elements – local press advertising, an initial phase of the school building's interior and exterior rebranding, and social media activity, we needed to produce a leaflet design that would attract parents and guardians to the school's Open Evening event.
This stage of the overall rebrand and launch project also included the creation of leaflets designed to turn key information about the school into a compelling reason to choose King's Leadership Academy Hawthornes for the next major step in students' lives.
Solution
Maximising the limited space available within the leaflet, a simple and clear structure gives prominence to key messaging.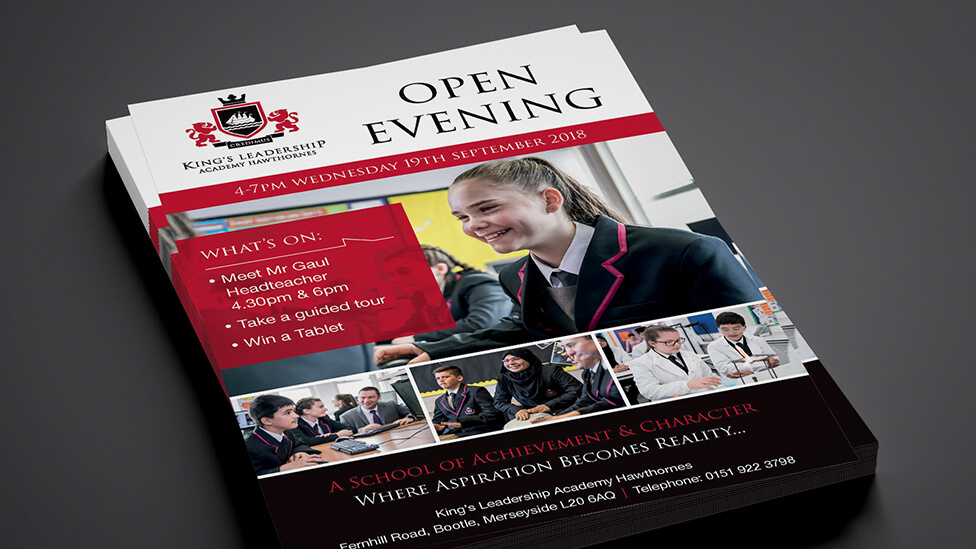 Blocks of colour from our client's brand palette guide the audience to focus on date and agenda information on the Open Evening. With a print volume of 10,000, we worked closely with our client to organise a door to door drop across selected key postcodes surrounding King's and its targeted primary feeder schools.
Including a small but strong selection of photographs from a professional photoshoot we had organised for the overall campaign helps establish an emotional connection.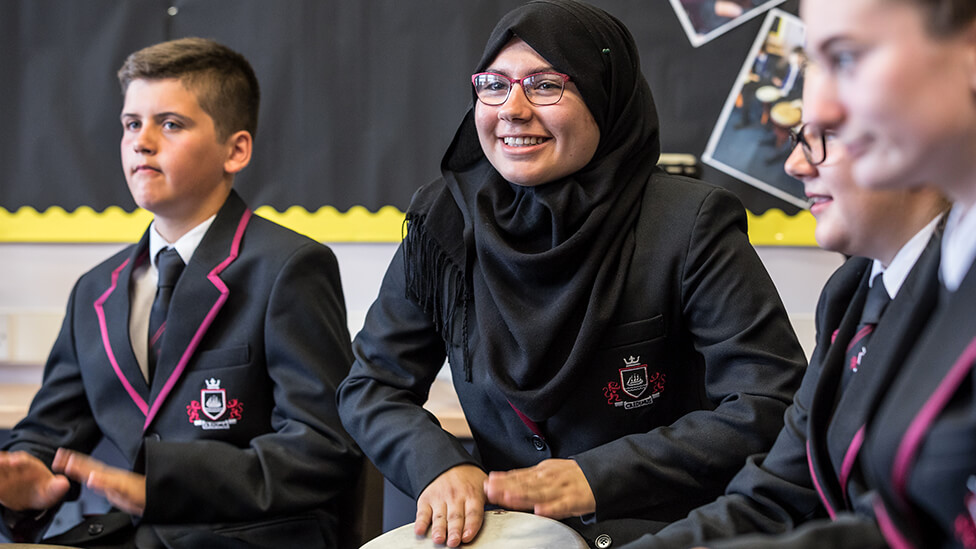 The relaxed and natural style of images of real students in different scenarios acts as a source of inspiration of what can be achieved at King's Leadership Academy Hawthornes, encouraging action from audiences.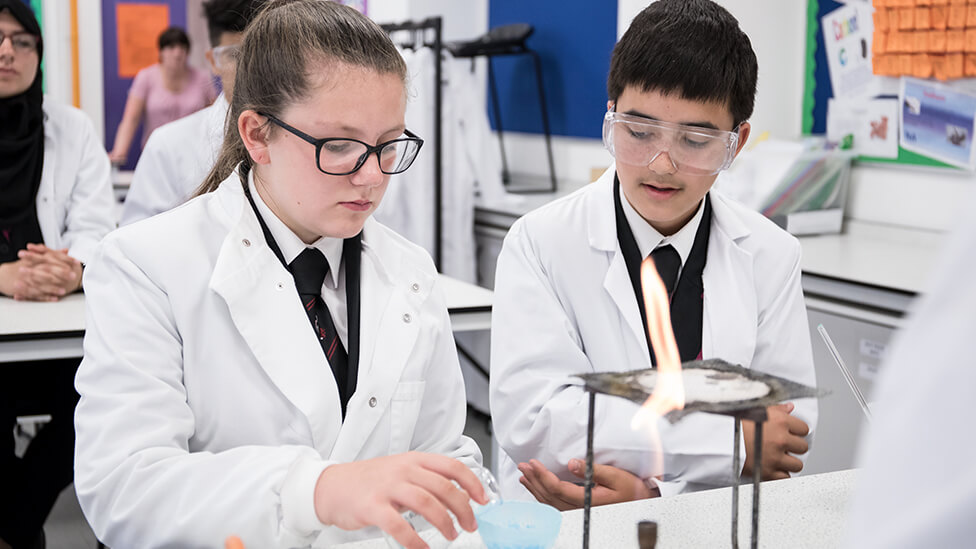 For the information leaflet, the design relies on an equal mixture of engaging copy and powerful visuals – continuing the strong colour theme of the Open Evening leaflet, audiences are armed with 12 simple but compelling reasons to choose King's Leadership Academy Hawthornes.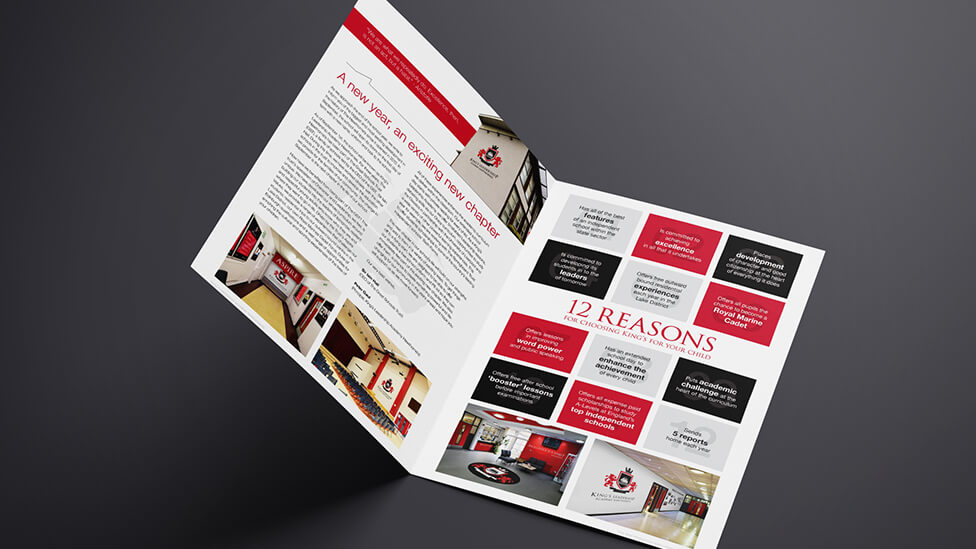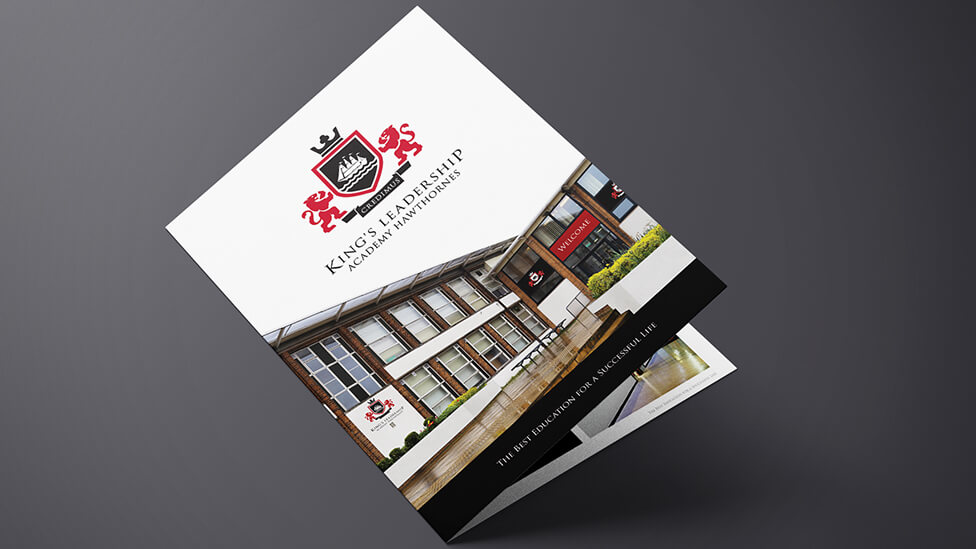 The school leaflet also includes a selection of images showcasing the recently rebranded exteriors and interiors.