We created a trustworthy and inspirational school logo which instills confidence in the local community and a sense of aspiration amongst students.
Background
King's Leadership Academy Warrington was established as a Free School in 2012. The 'free' independent school offers an academic education to the young people of the local area. The Academy – founded on international research and traditional values – has a strong focus on leadership and academic development.
As designers, the concept of free schools is extremely appealing, as we are generally given a more extensive creative license than with more traditional schools. To be involved in creating the logo design and brand scheme for King's Leadership Academy was a really exciting project to be involved in.
Challenge
Our brief was to create a traditional heraldic-style brand with a contemporary, forward-looking twist.
Solution
With the management team at the Academy having decided on a colour scheme of red and black, we created a trustworthy and inspirational identity for the Academy which both instills confidence in the local community and a sense of aspiration amongst the student population.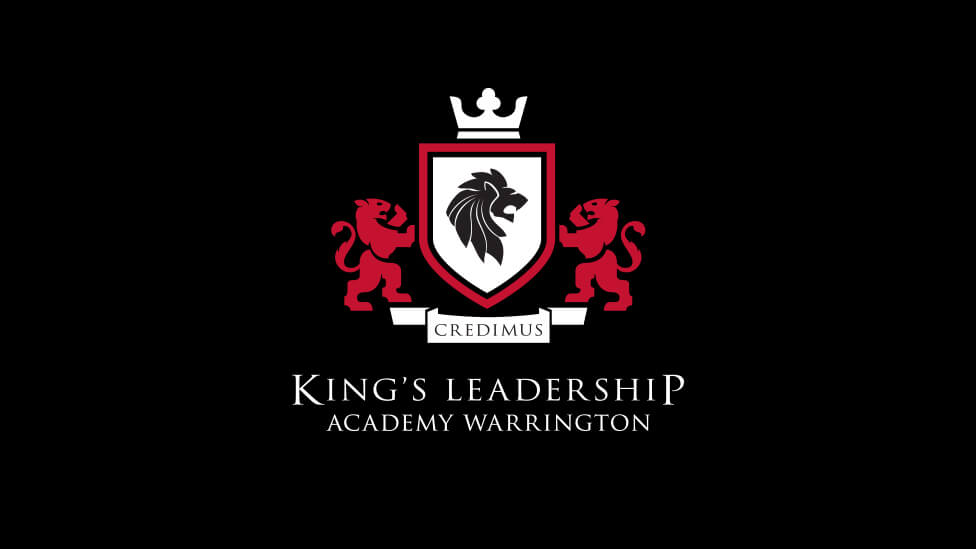 The lion and crown elements of the school logo – also requested by our client – provide a visual representation of the concepts of leadership and aspiration.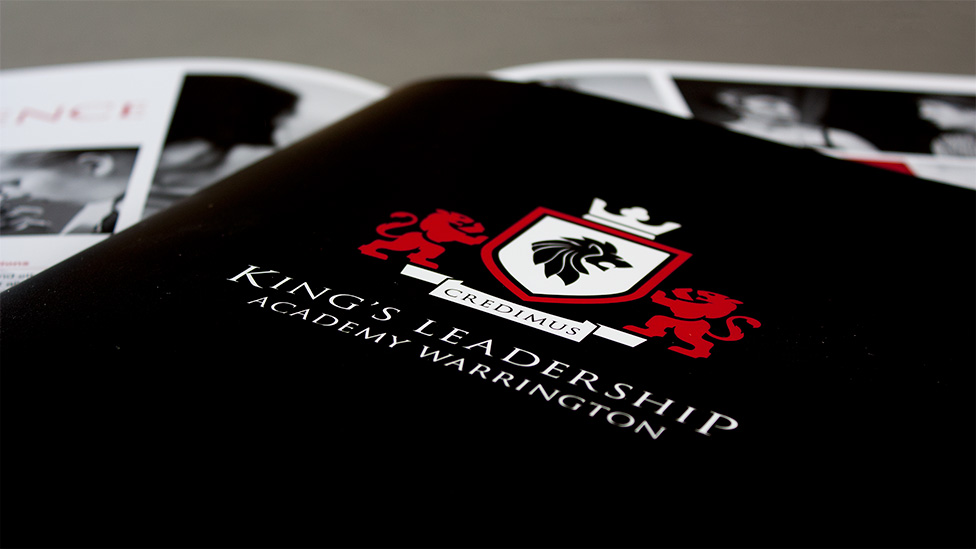 The turnaround time for the logo and brand scheme was relatively tight – having just 6 weeks to develop the identity, supporting literature and design all internal and external signage for the school.
Working closely with the architects, building contractors and school management team we delivered everything in time for the school's first September intake.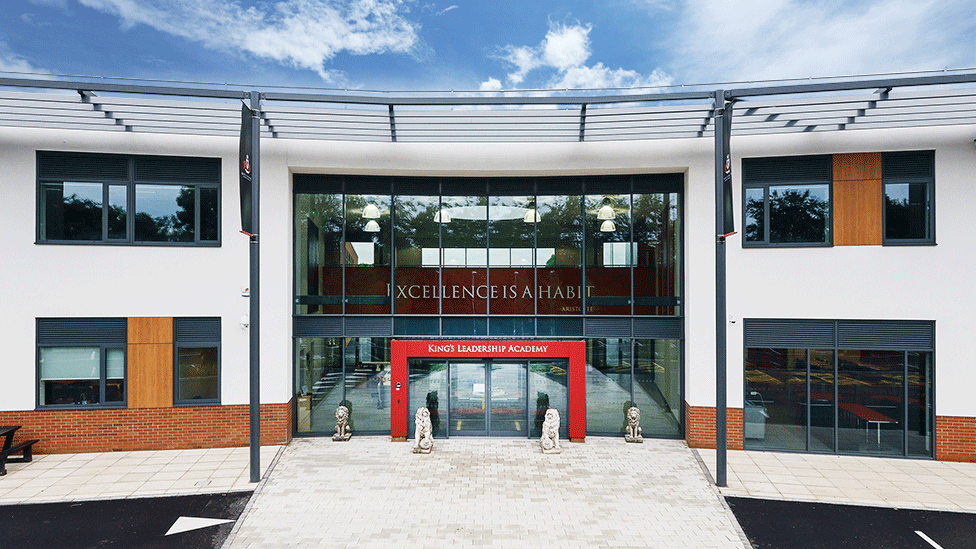 The new logo and brand scheme were carried through to a variety of collateral, such as the school's prospectus, exterior branding, and PowerPoint presentation template.