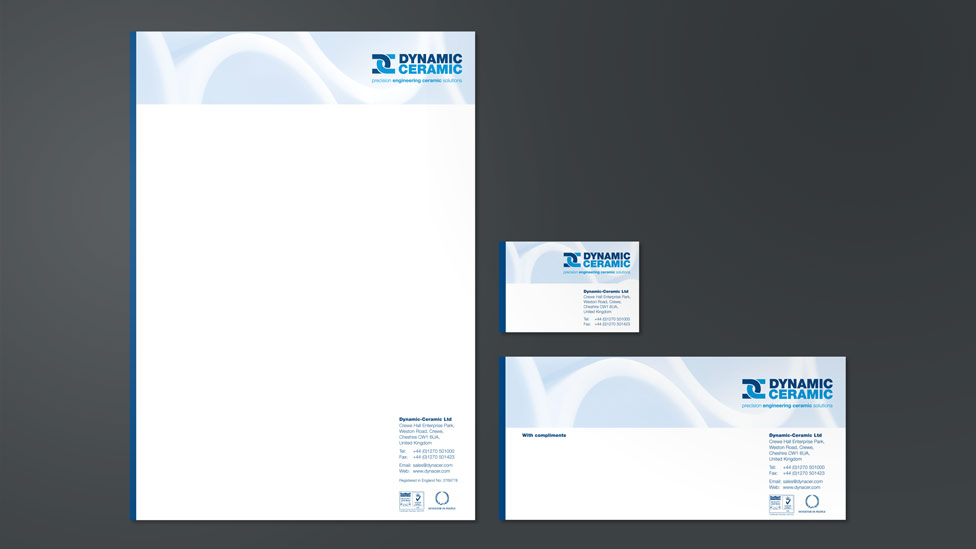 As part of a complete brand overhaul for Dynamic-Ceramic, we created a new stationery design that perfectly encapsulates what the company stands for.
Often overlooked as a 'piece of design' you can't underestimate how important good stationery design is to your company. Whether it be your letterhead, a compliment slip or your business card, your stationery represents your company brand. As part of a wider rebranding exercise for Dynamic Ceramic, having been referred to us by the Design Council, we designed a new range of stationery for them.
Featuring the strong new logo and colour palette we'd designed for them, we complemented it with subtle use of photography, showcasing some of their products in a creative and dynamic way. Litho printing onto a super smooth, bright white stock completed the look.