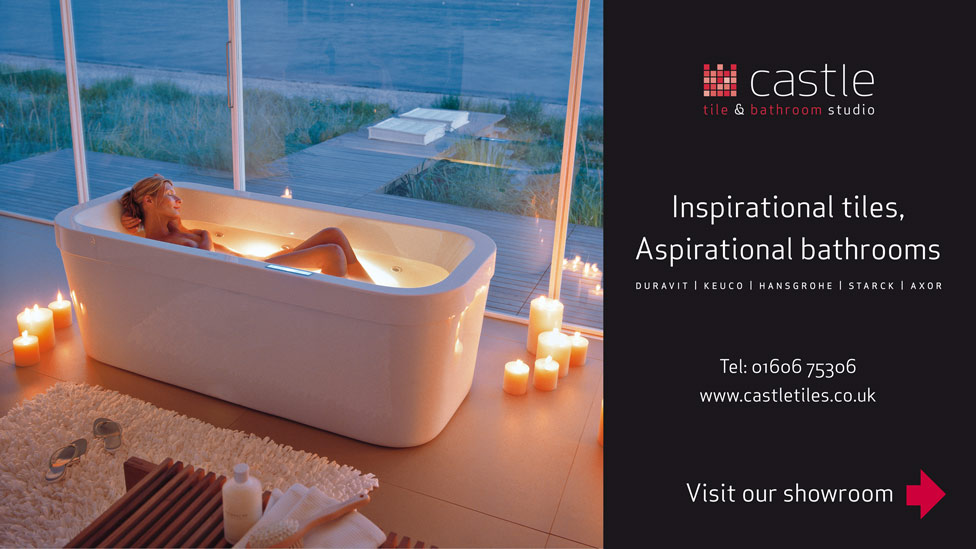 To support the promotional materials we had designed and produced for Castle Tile & Bathroom Studio, we delivered a range of stunning creative layouts for their billboard advertising.
Led by the contemporary and minimal design style which we had already established for our client, we produced a simple, yet striking design which captured the attention of passing drivers and pedestrians. Located on a busy traffic-light controlled junction along the road from the business, the aim of the billboard was to draw attention to the glass-fronted and inspirational showroom just round the corner.
Over the years, we have created a range of marketing

materials for Castle Tile & Bathroom Studio,

including a new logo, magazine advertising, and a sales brochure.
The snappy strapline summarises the ethos of the business, and a clear directional arrow shows potential customers where the business is located. A full-bleed aspirational lifestyle photograph is highly evocative, and completes the billboard advertising design.