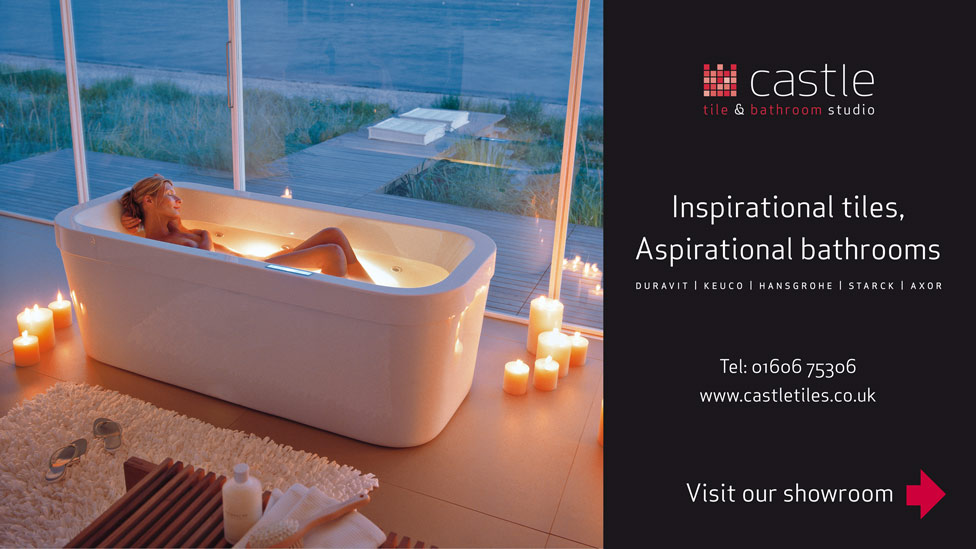 To support the promotional materials we had designed and produced for Castle Tile & Bathroom Studio, we delivered a range of stunning creative layouts for their billboard advertising.
Background
For over 40 years, our client has been delivering cutting edge tile and bathroom design and technology. Driven by perfection and attention to detail, our client aims to offer their customers a sense of individuality and exclusivity through the world's leading brands in tile and bathroom design.
Challenge
To deliver an aspirational billboard advertising campaign that would generate high levels of brand awareness and ultimately help increase sales figures.
Solution
Led by the contemporary and minimal design style which we had already established for our client, we produced a simple, yet striking advertising design which captured the attention of passing drivers and pedestrians. Located on a busy traffic-light controlled junction along the road from our client's premises, the billboard succeeds at drawing attention to the glass-fronted and inspirational showroom just round the corner from where the advertising space had been booked.
The snappy strapline summarises the ethos of the business, and a clear directional arrow shows potential customers where the business is located. A full-bleed aspirational lifestyle photograph is highly evocative, and completes the billboard advertising design.