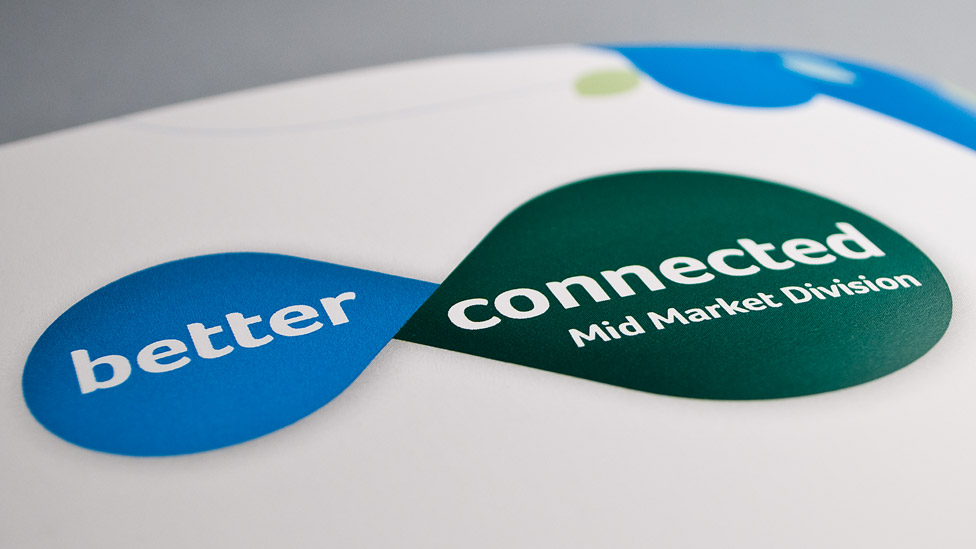 Following a hugely successful campaign for another area of the business, Sage Mid Market Division approached Parker Design to create a campaign logo to be used throughout an employee communications programme.
Challenge
To create a campaign logo which was distinctive and memorable, and yet still complied with the Sage brand guidelines. Before developing the campaign logo, we needed to come up with a theme that embodied the employee engagement programme.
Solution
As the corporate initiative was all about collaboration and communication, we developed the theme 'better connected'.
"On working with Parker Design for the first time, I was delighted with the whole experience.

They worked in a very thorough and intuitive manner, delivering the campaign in an extremely short timescale.

Following launch, the board commented very favourably on the campaign, and was delighted with the response. I will be working with them again soon."
The next stage was the visual element of the campaign logo.
The Sage brand has many elements, including a variety of shapes and graphic devices. Taking these as our starting point, we settled on the stylised teardrop shape, ultimately combining two of them to create the graphic symbolising connection.
The graphic was finished in the two brand colours used by the Mid Market Division, adding subtle graduations to the colours to give the logo depth and presence on the page.