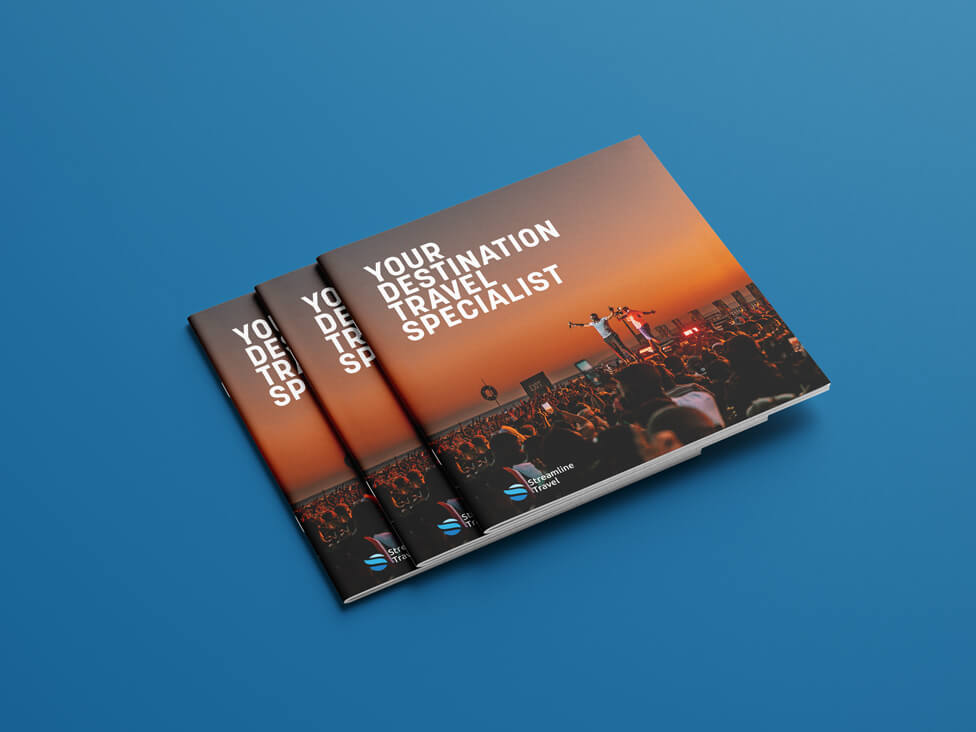 A company profile brochure design that confidently transmits our client's expertise thanks to striking images, large typography and design layouts that let information breathe – an exciting, strong and effective sales tool.
Background
A global destination travel management specialist, Streamline Travel focuses on sourcing unrivalled experiences, ranging from logistics and chartered flights to event accommodation and hospitality, always striving to provide customers with unforgettable encounters. The company's mission is to provide an innovative, seamless and well-trusted booking management experience in the destination travel market, always leading in terms of location and price.
Challenge
To support our client's vision to be the leading innovator in destination management travel and communicate their unique approach in the market, our brief was to create a visually striking brochure design that would work well as a strong business tool.
The brochure would need to appeal to a diverse target audience of organisers of multiple person travel, corporate travel, as well as event management customers. With a strict budget to adhere to and limited written content, our design would have to strike the right balance between evocative travel imagery and a corporate and highly professional look and feel.
Solution
With Streamline Travel giving us full creative control, we provided two design options for the brochure, with our client finally opting for a concept that relies on clean and uncomplicated page layouts and feels light and bright.
Having to consider a mix of audiences, we created two different covers, both equally confident and making a bold visual statement of our client's expertise and capabilities.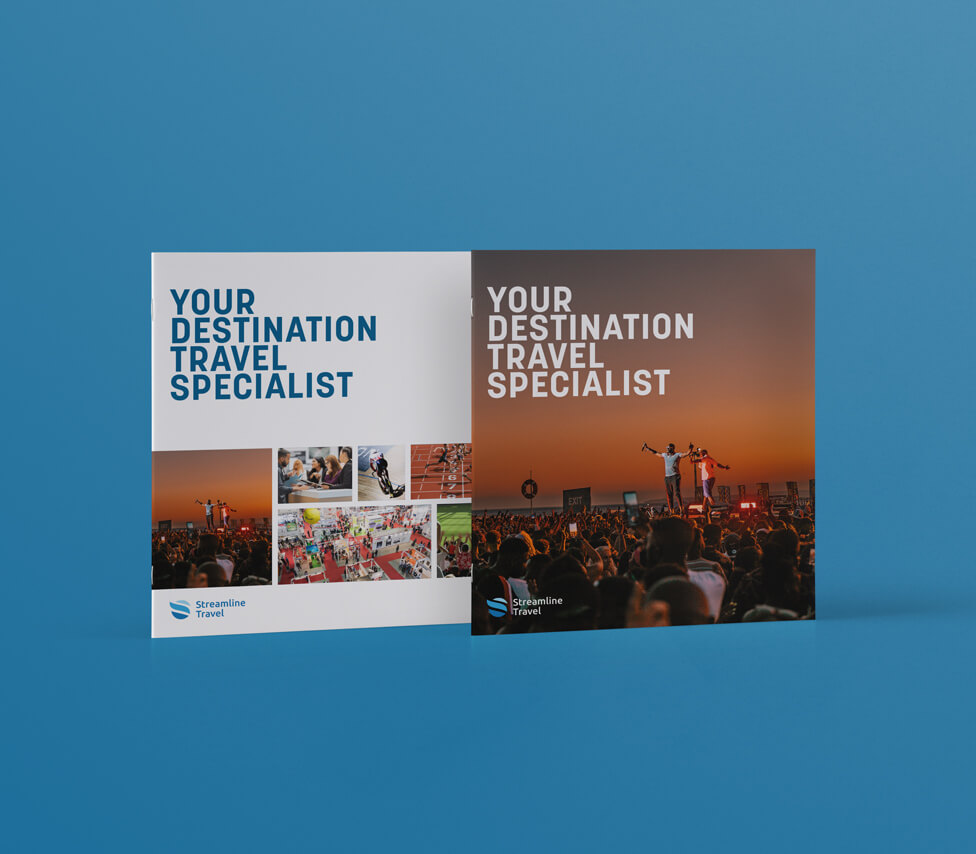 Inspired by our client's logo, the use of blue tones plays a dual role: highly corporate, blue also adds impact and a sense of excitement, striking the perfect balance.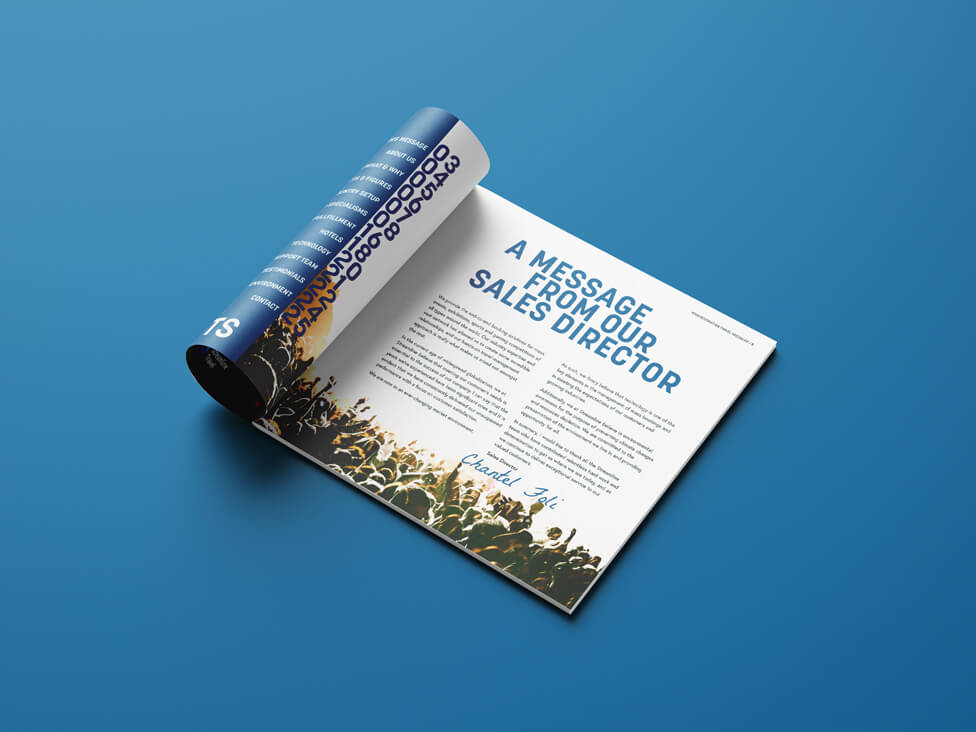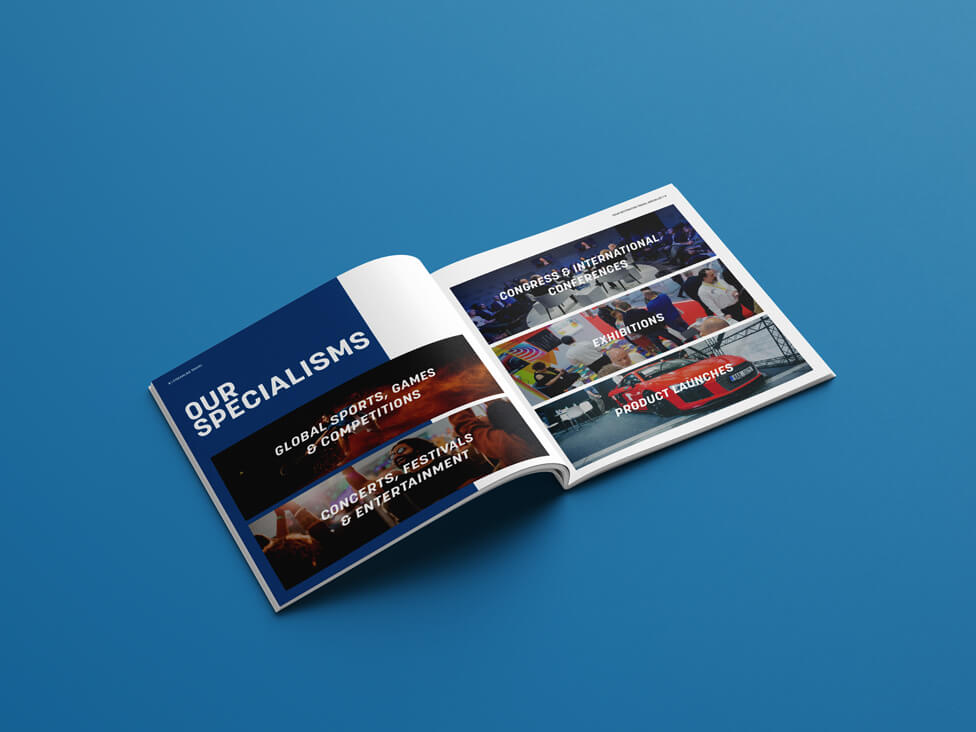 The company profile brochure design is very much led by images – often taking over a double page spread – that exude energy and confidence.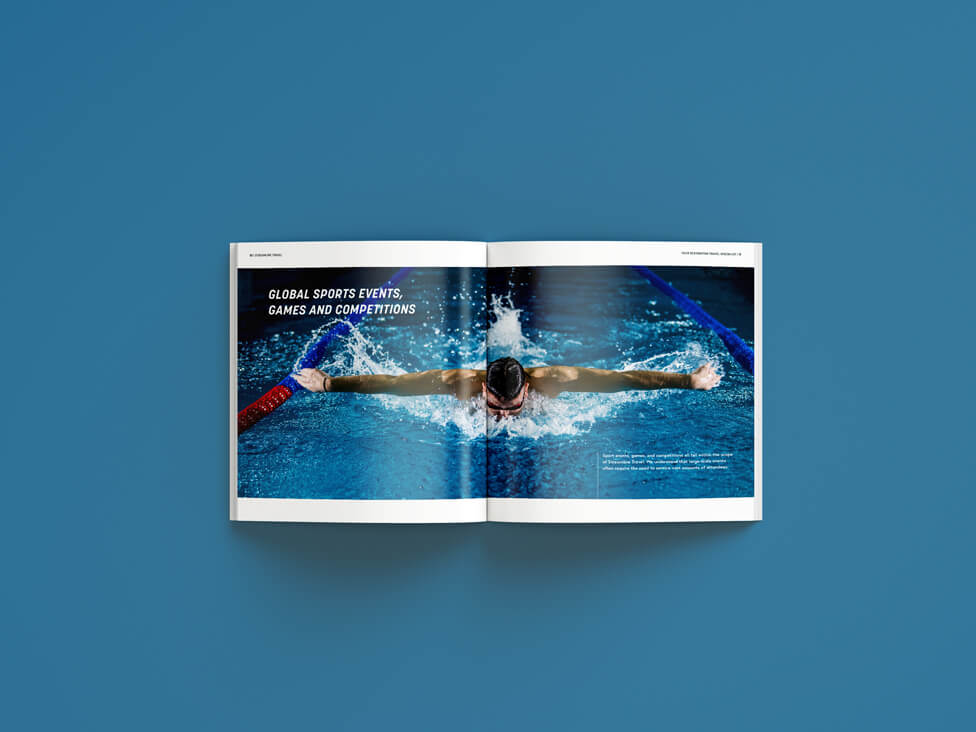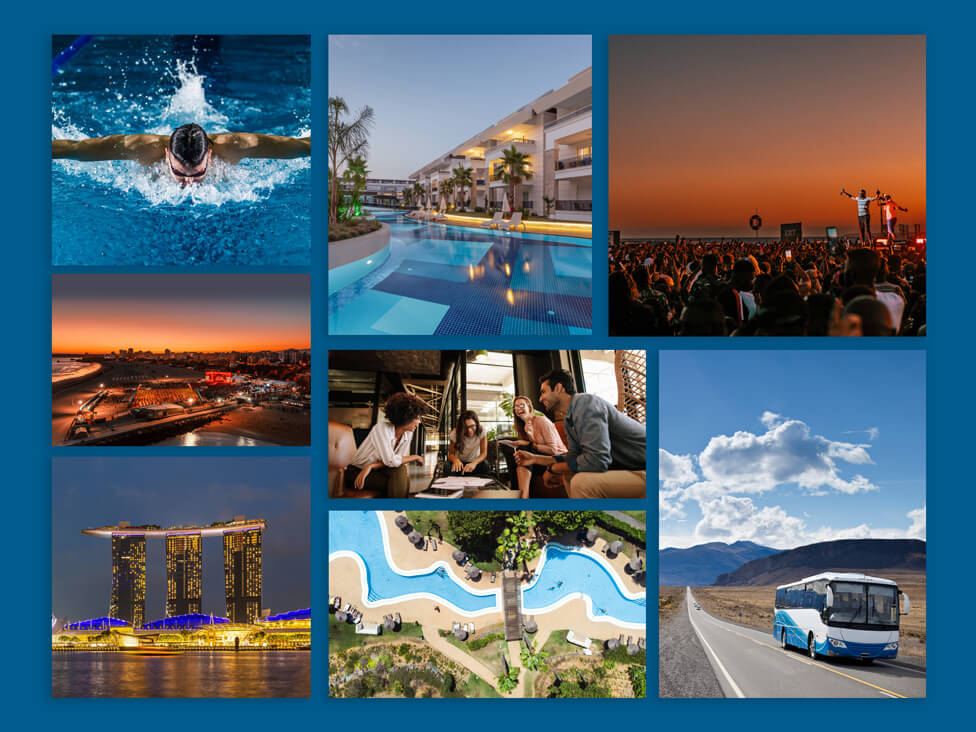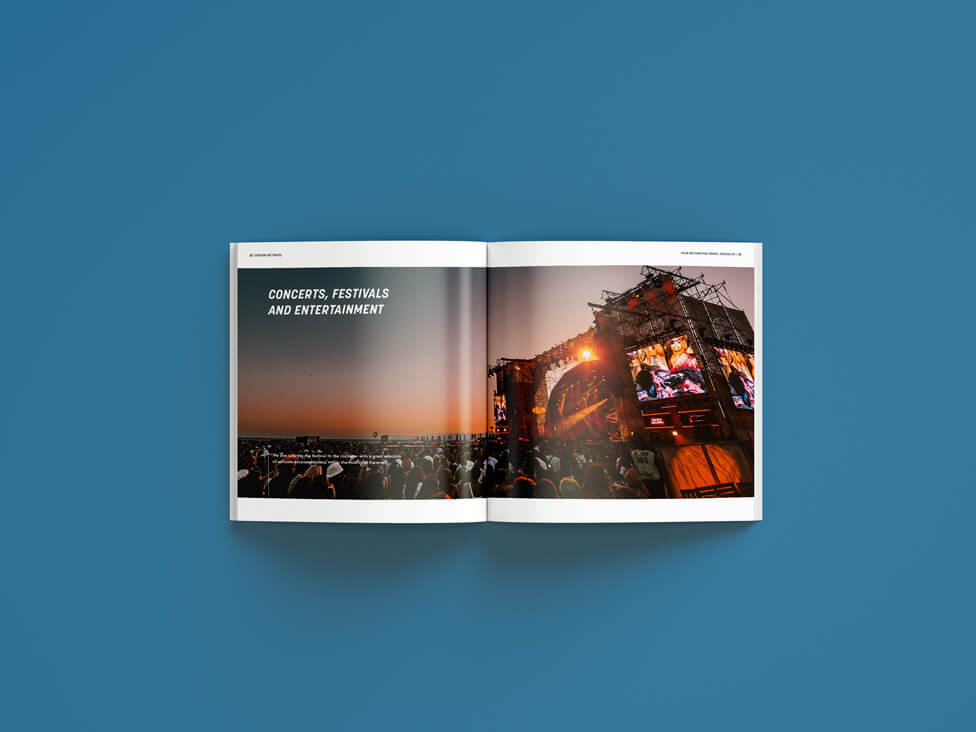 The idea of scale also plays a key role in the design of the brochure, with large fonts and headings in emphatic capital letters making each page visually powerful and nodding at the size and global reach of our client's operations.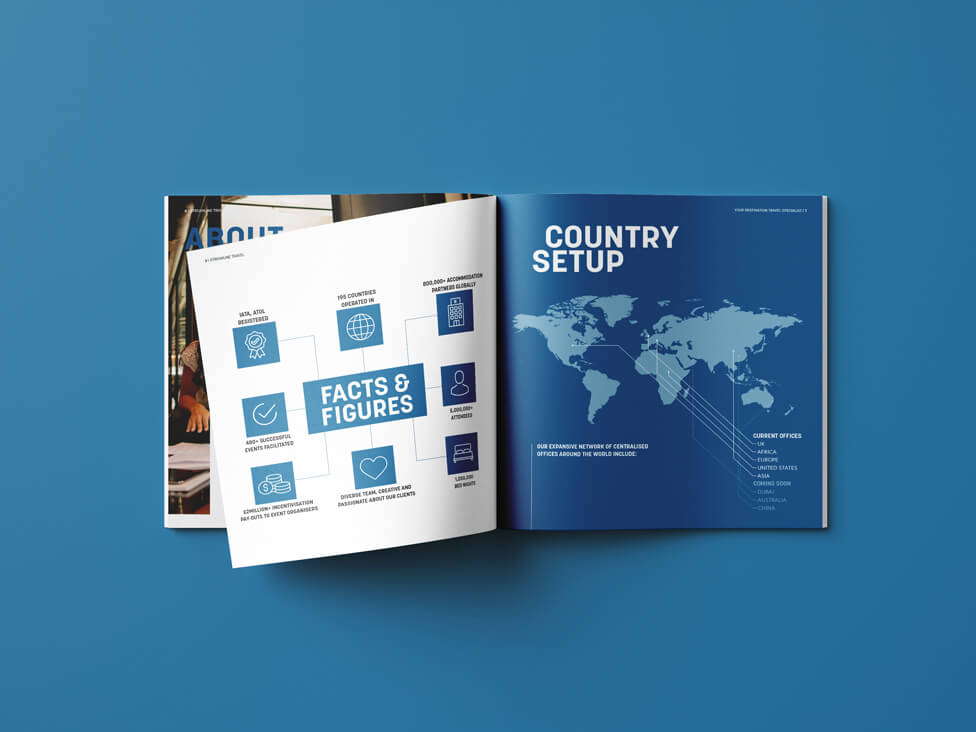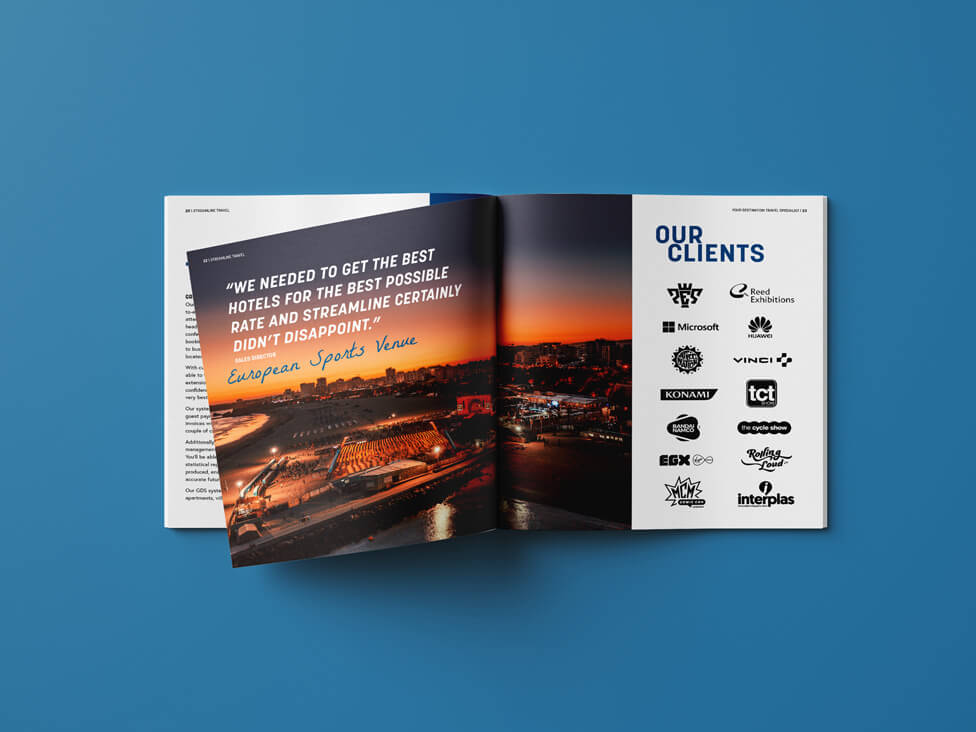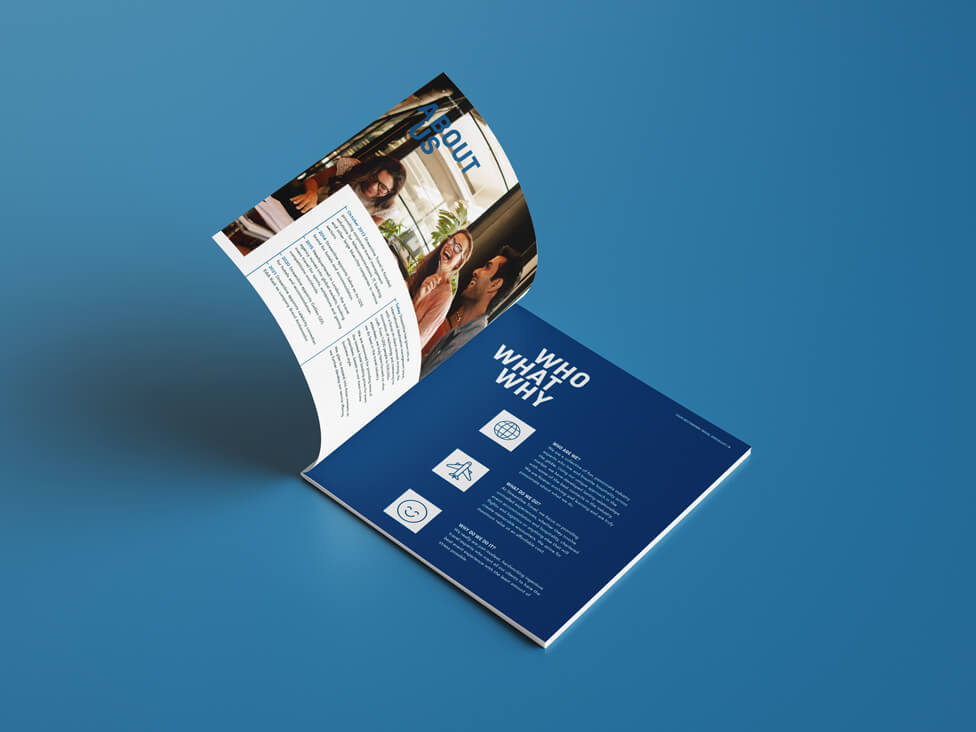 Thanks to clean page layouts the information can be easily absorbed, while dedicating individual pages to the various content sections stop them from competing with each other in the same space.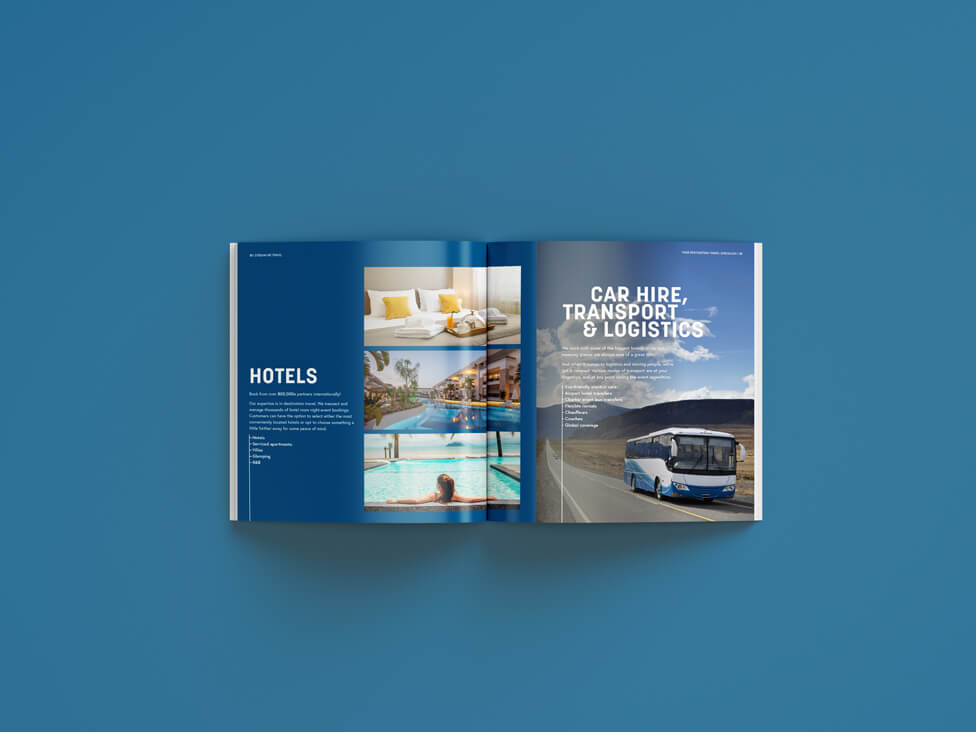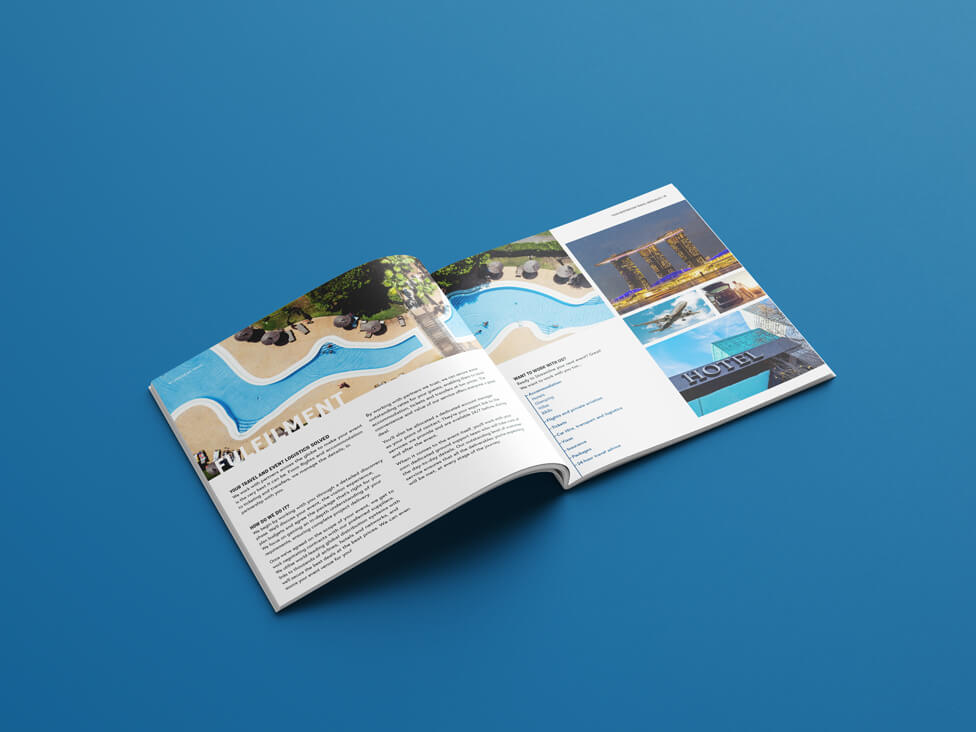 The company profile brochure was delivered as a digital asset and also as print-ready files.