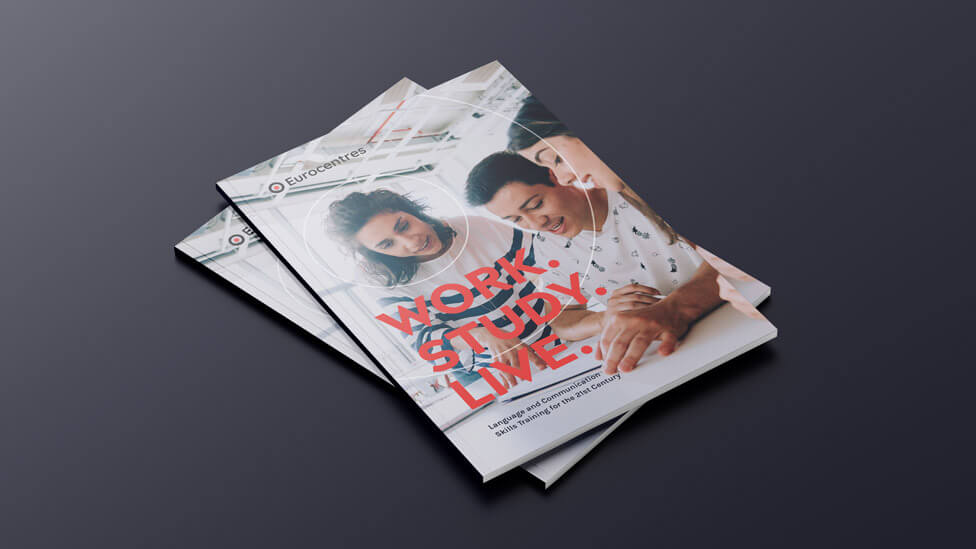 This course prospectus design helped our client appeal to students and professionals by presenting Eurocentres as an innovative, forward-looking and trustworthy organisation.
Background
Over the last 70 years, Eurocentres has made significant contributions to language teaching, remaining an internationally-recognised organisation dedicated to maintaining dialogue across cultures worldwide. Eurocentres helps students break down language barriers and communicate, collaborate and succeed. Our client offers innovative programmes which combine language with soft skills training across schools in the UK, Ireland, Canada, USA, Australia, South Africa, France and Malta.
Challenge
To completely overhaul the style of their prospectus, to rethink the flow of previous versions and to appeal to professionals as well as students. The new course prospectus design also had to help demonstrate that Eurocentres is an organisation students can trust to offer a life-changing experience.
Solution
The simple design, supported by a template that helped keep costs to a minimum, makes an immediate impact on the audience thanks to a variety of visual features and content presented in ways that maximise engagement page after page: infographics, maps, tables, magazine-style pieces, and more.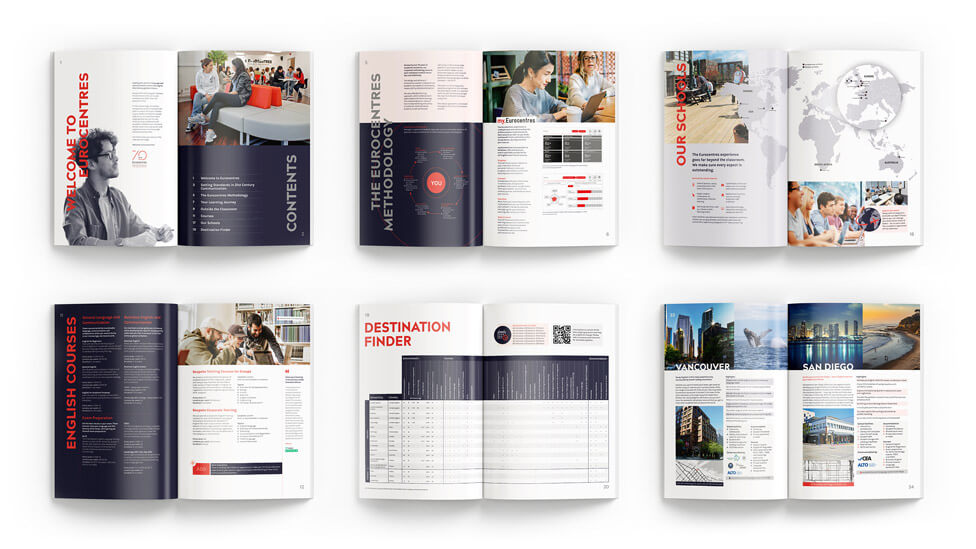 Carefully considered use of red and orange tones add a dash of energy to the prospectus.
We focused on presenting the information in a clear, concise and at the same time visually engaging way to appeal to the audience's aspirations and entice them to take action.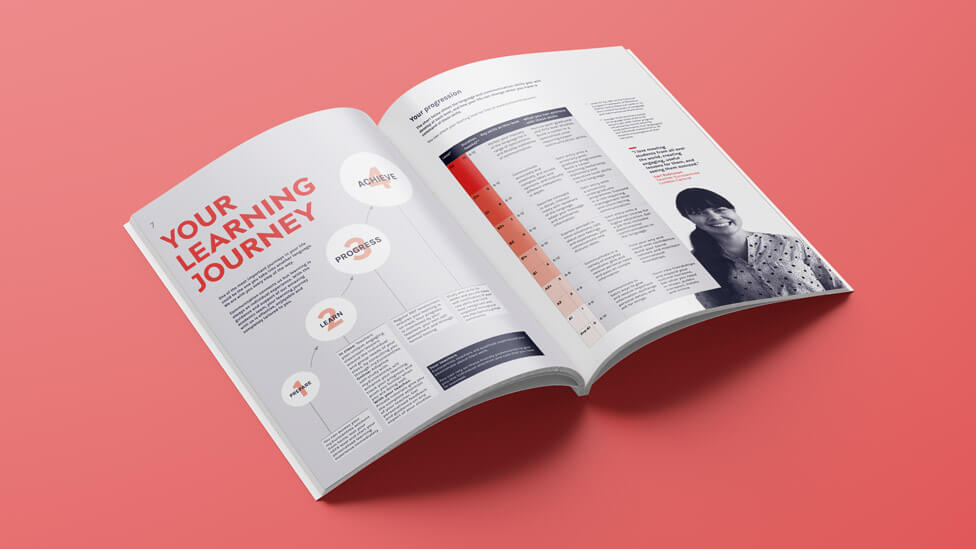 Applying a duotone effect to some of the images ensures they are not a distraction from other content on the page, while large vertical type immediately captures the reader's attention and nods at the scale of what can be achieved thanks to Eurocentres.
When choosing stock photography we made sure the style was natural and relaxed to provide a realistic reflection of Eurocentres students, adding to the credibility of the organisation.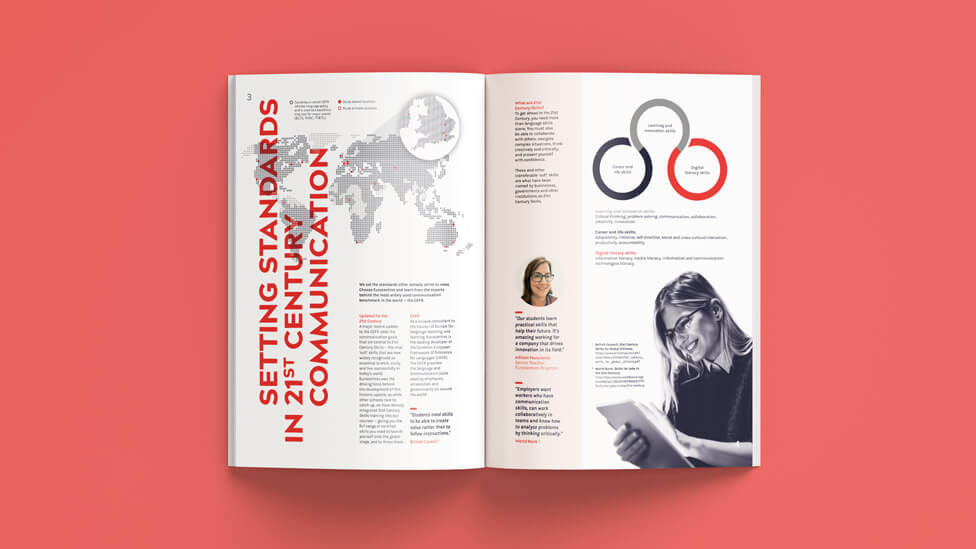 The prospectus goes beyond just presenting the variety of courses available and hooks audiences with image and copy content that highlights the lifestyle benefits offered by any of the Eurocentres locations.