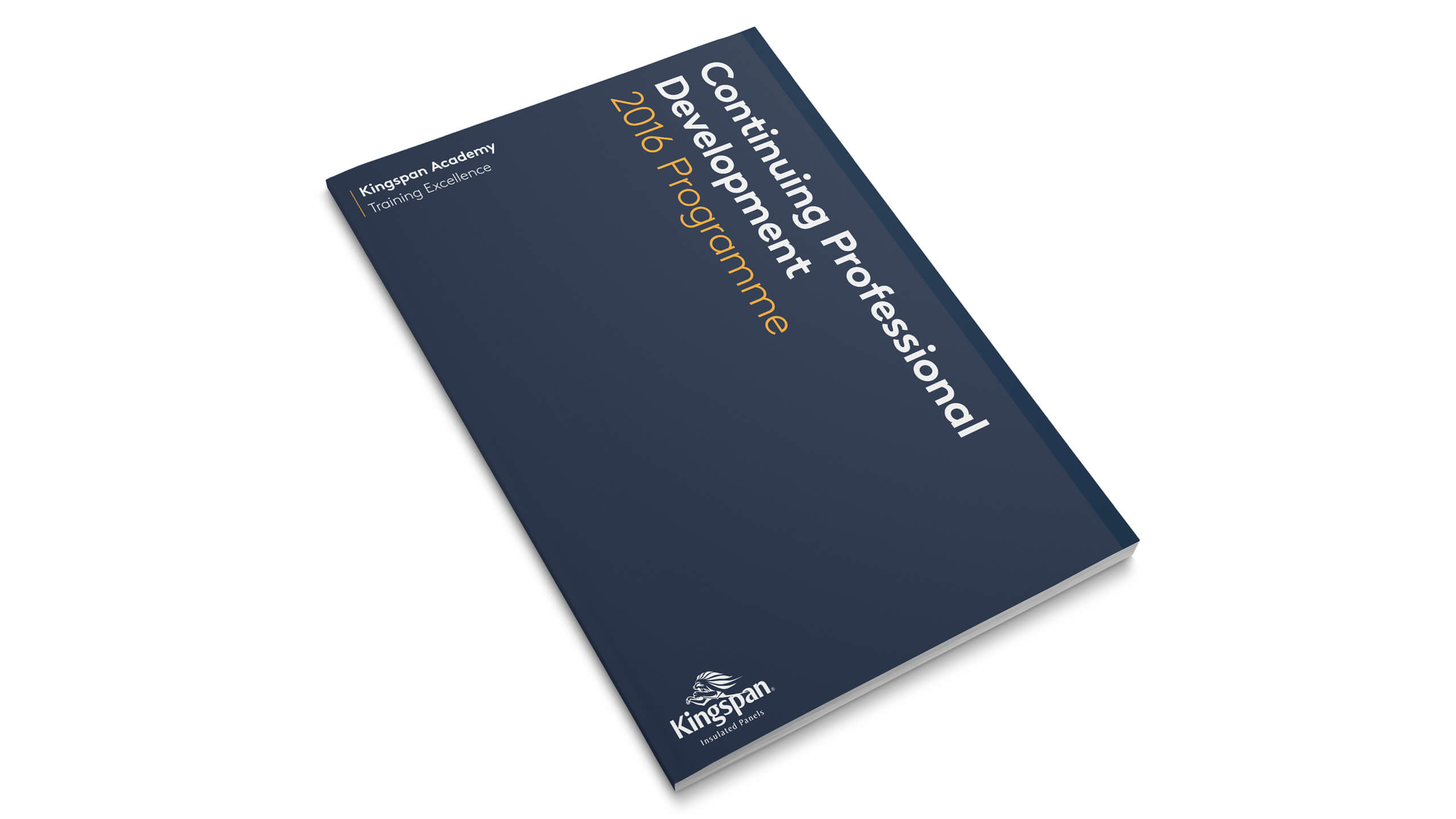 We developed a CPD prospectus design that highlights Kingspan's position as a leading innovator in the market and demonstrates their knowledge of high-efficiency building solutions.
Kingspan, a global leader in high-performance insulation and sustainable building solutions offers a wide range of continuing professional development (CPD) courses through the Kingspan Academy.
The eye-catching design showcases the wide range of training opportunities available to a target audience made up of architects, builders and installers, and makes it easy for individuals to identify the course that will help them increase their industry knowledge.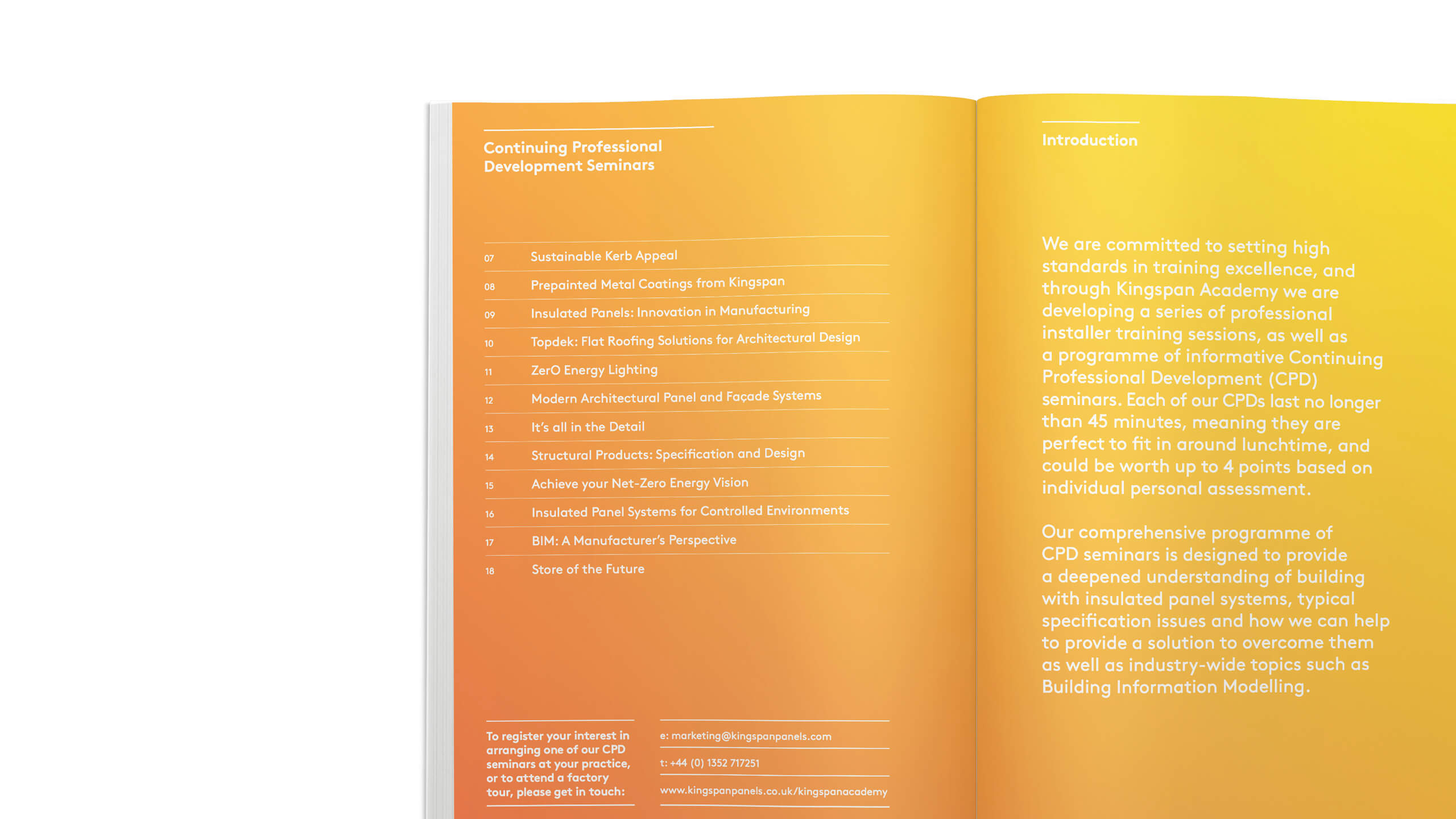 As the training materials are intended for use by a mixed target audience across a variety of products, we produced a CPD prospectus conceived as a universal tool for anyone in the company to use as a resource. Offering these courses positions the company as a leader in building design.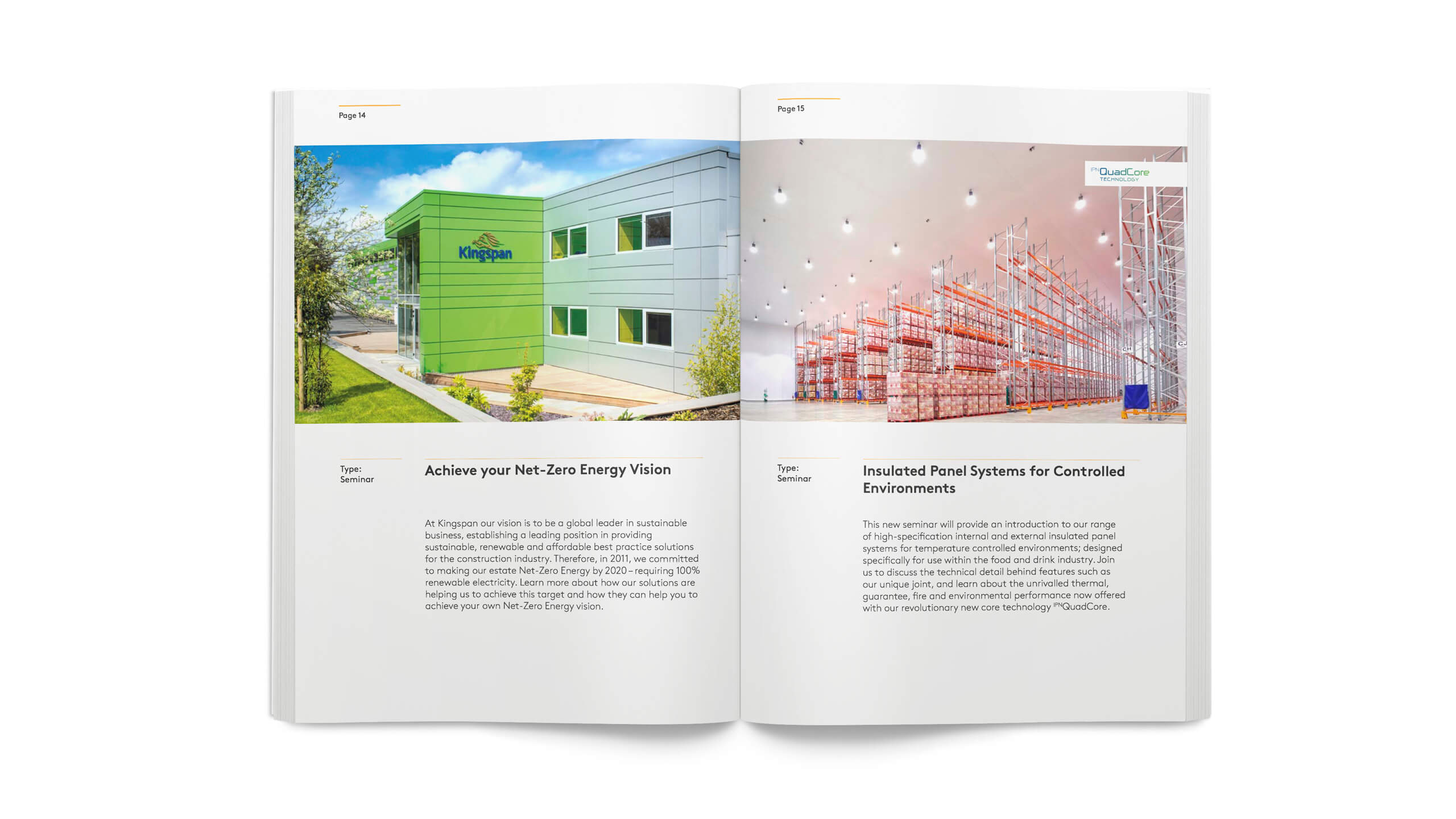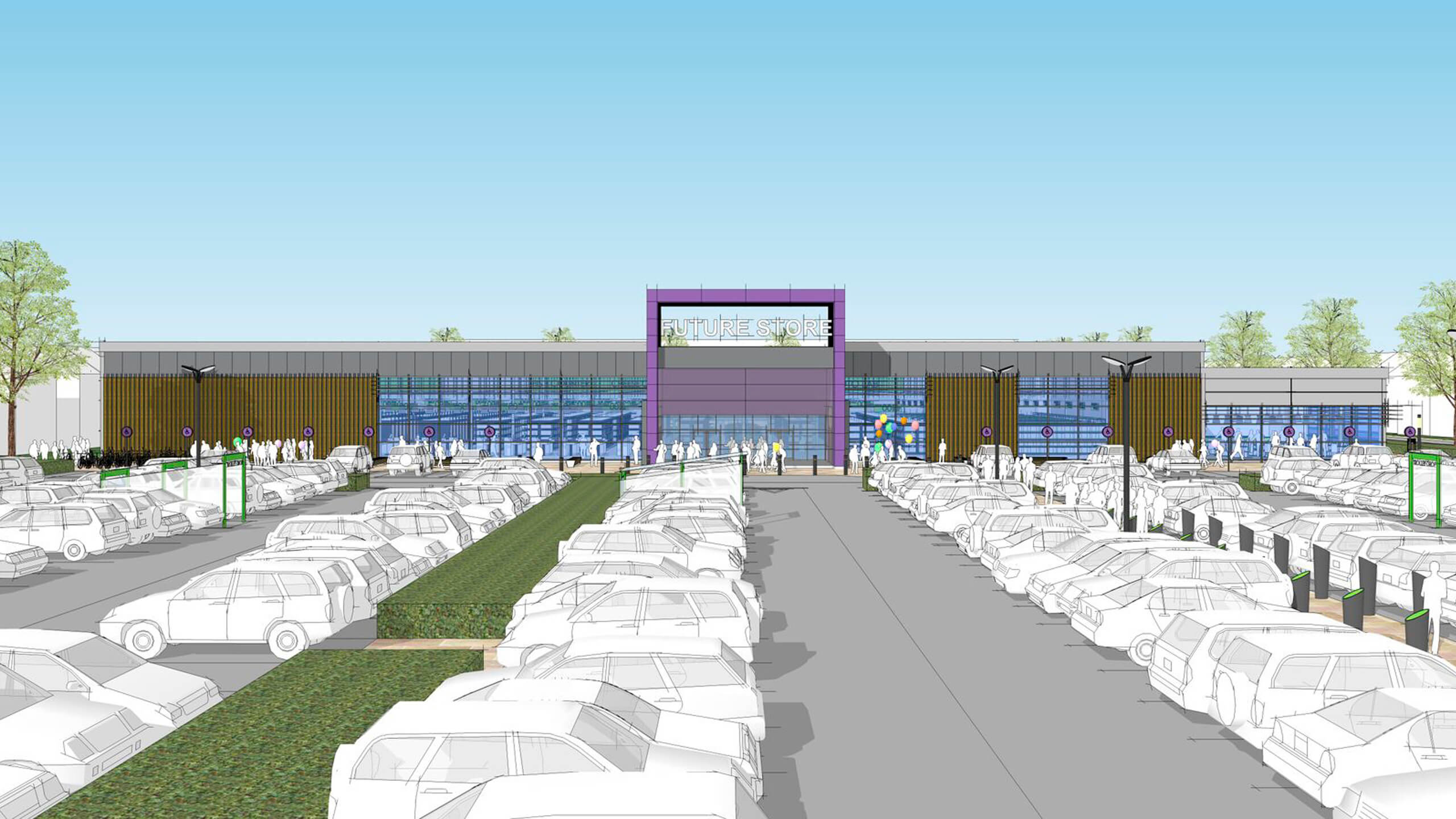 Our client had already been offering high quality training courses for a number of years, and a CPD prospectus allowed them to consolidate all of their options in one location. It also gave their sales teams an attractive leave behind with a long shelf life to include with their other sales collateral.
The CPD prospectus is the first of several materials to be created in Kingspan's new brand style – featuring a clean, photography-focused look with bold, innovative colours. The design helps make highly technical subjects interesting and engaging to a variety of audiences within the building industry.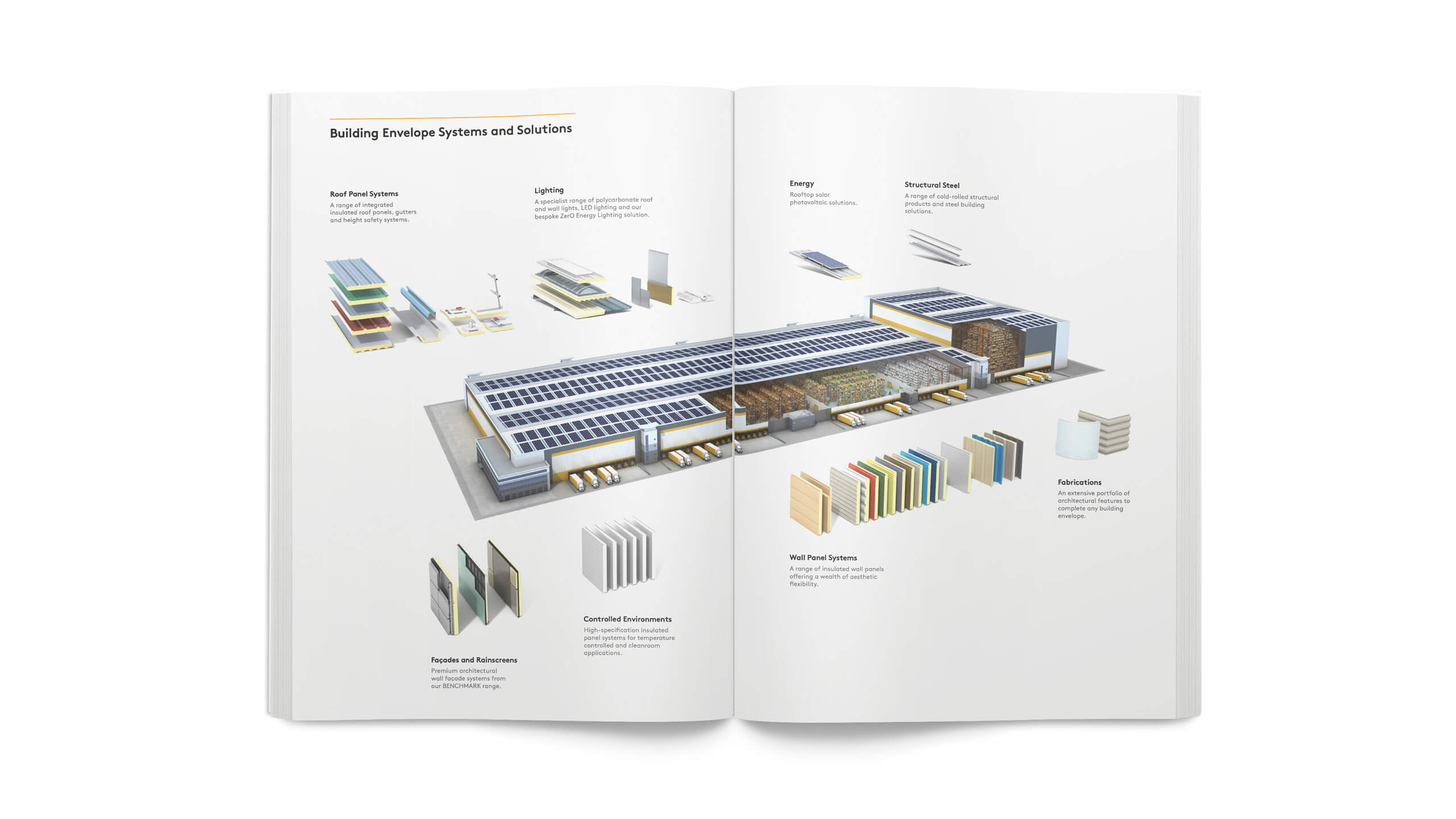 The premium design reinforces the idea of quality of our client's training academy, and it's felt even before the CPD prospectus is opened: we suggested soft touch laminate to create an immediate impression of differentiation and quality when readers picked up the piece.
Our client was very happy with the quality and finish of the final CPD prospectus design. It is widely used by sales teams worldwide and a digital version of the brochure will be made available online.