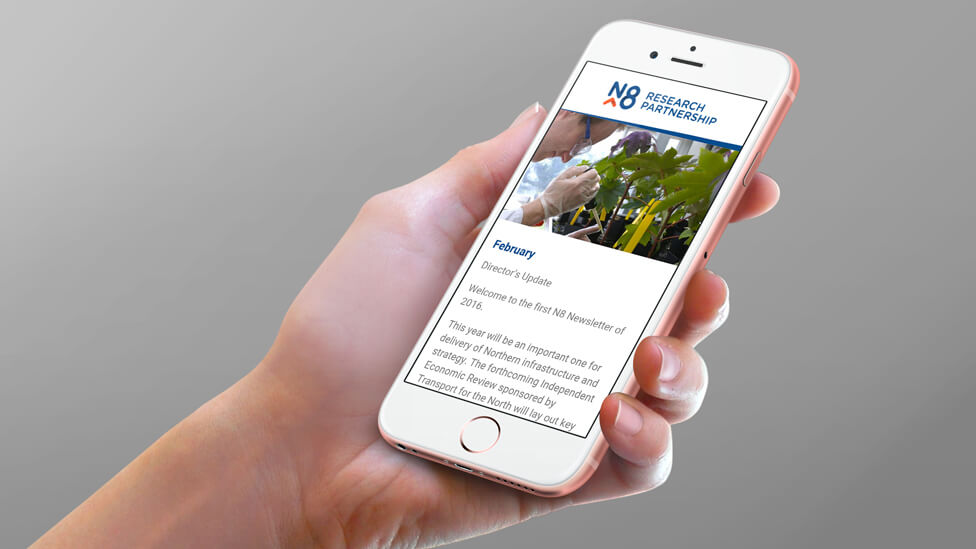 N8's digital newsletter played a major role in keeping subscribers updated with the latest research and initiatives to support their ambitious 4-year vision.
Background
The N8 Research Partnership is a collaboration of the Universities of Durham, Lancaster, Leeds, Liverpool, Manchester, Newcastle, Sheffield and York, the eight most research-intensive Universities in the North of England. The partnership drives collaboration between universities, industry and society with the aim of maximising the impact of this powerful research base. N8 also strives to promote collaboration, innovation, and drive economic growth.
Challenge
Having recently helped our client with the design and development of their new website, a vital element to help them realise their ambitious 4-year vision, N8 needed a digital newsletter that would keep subscribers updated about the organisation's latest initiatives and innovations.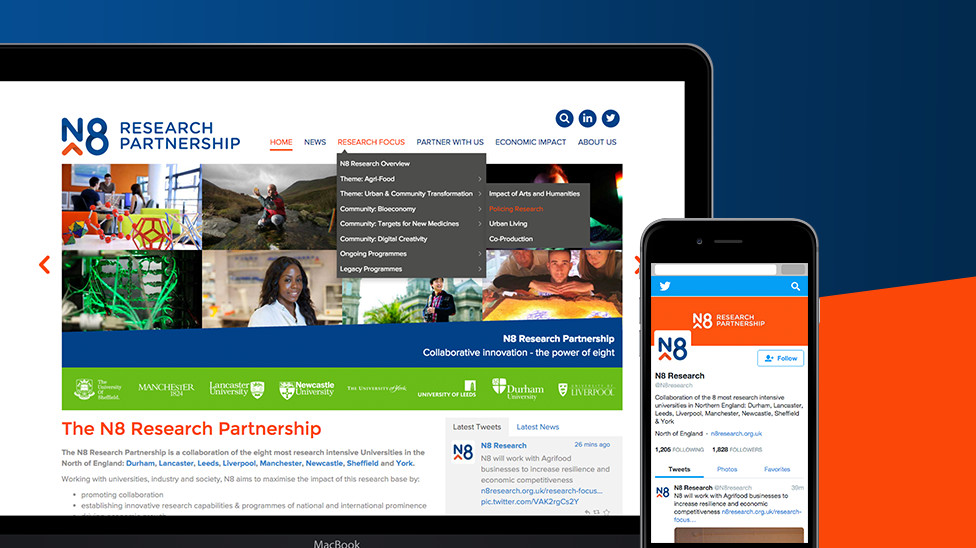 Solution
To ensure a consistent user journey, the digital newsletter seamlessly integrates with the new website from a design and functionality perspective.
We built it to be fully responsive as a significant percentage of subscribers view the digital communication from mobile devices (both iPhone and Android).

Anticipating that most of the openings would be on Microsoft Outlook, we kept the design clean and simple, while still incorporating some visual aspects of the website.
To ensure a smooth user journey for all audiences on all platforms, we built the digital newsletter to be responsive across the most popular email clients, and we incorporated it into Campaign Monitor to allow our client to make timely updates of both images and information quickly and easily.