With a design that encourages different teams to identify, this email newsletter helped engage employees to drive productivity.
Background
MedImmune, AstraZeneca's global research and development division, pioneers innovative healthcare solutions across key therapeutic areas. Their 2,500 employees focus on as many as 120 research projects, so a culture of fluid communication is essential for fostering collaboration.
Challenge
Keeping thousands of employees updated with the latest company developments can be a challenge. That's why an effective email newsletter can make the difference between demotivating staff, or inspiring a productive workforce. The newsletter format can help avoid duplication of communication and demonstrates that a company is committed to keeping employees informed, motivated and engaged.
Solution
For MedImmune, a timely email newsletter was the perfect complement for their global Great Place to Work initiative. The digital newsletter we created for the Global Engineering Division maximises simplicity in its design, helping to focus on the news and information featured.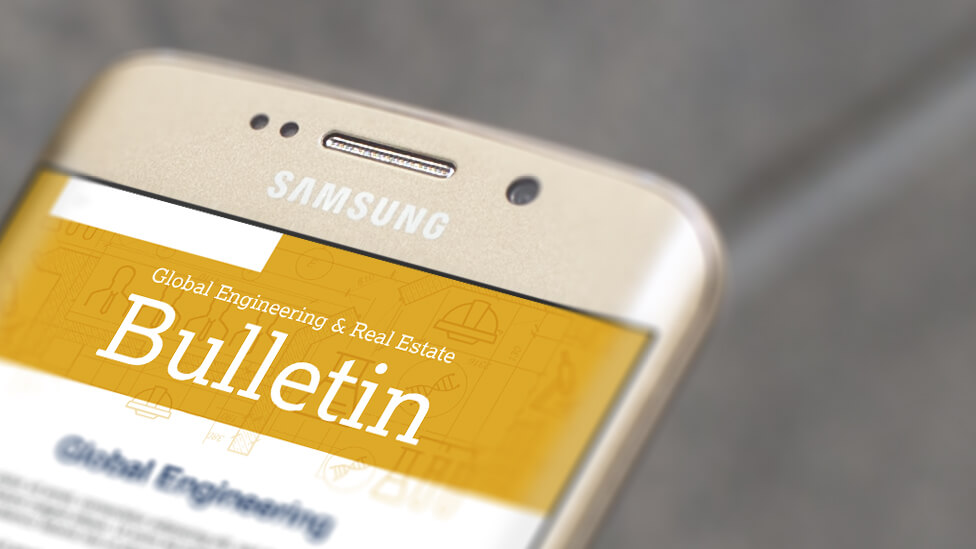 Using the company's colour palette, illustration style and brand guidelines, we created a series of easy to use templates for daily communications and important news bulletins, as well as monthly, quarterly and C-level executive updates.
A consistent engineering design theme runs across the templates, as can be seen in the use of a technical blueprint as a header.
The email newsletter also includes slight variations to help signpost content, ensuring each person feels like a part of the global family, but can easily identify the subject of the communication. Strategic use of colour gives each template its own unique identifier, and using header variations helps identify content for different teams. Examples of this include: illustrations of microscopes for lab employees, DNA-inspired graphic devices for the pharma group and hard hats to inspire the idea of employees working together.
The templates we created can be easily updated by MedImmune's team. Each template was built using HTML and Inline CSS to ensure compatibility with all of our client's systems, and the emails used one-column layouts to help keep a consistent display throughout multiple email clients.
Have a look at other examples of effective digital marketing.