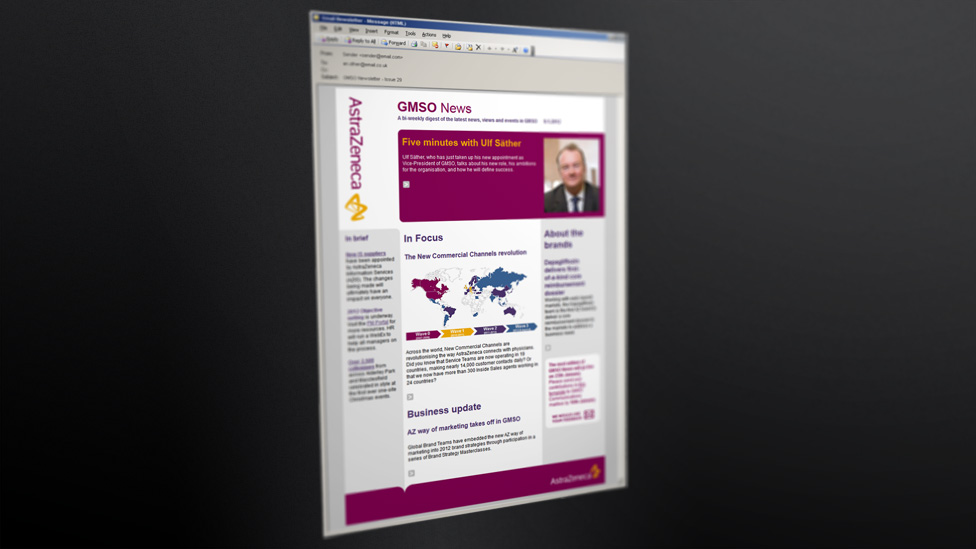 We designed an employee e-newsletter that played a major part in increased employee engagement levels.
Challenge
Used as a bi-weekly digest of the latest news, views and events in GMSO (Global Marketing and Sales Operation), AstraZeneca required a simple yet highly engaging e-newsletter design that would hook employees immediately.
Solution
We created an e-newsletter that relies on an extremely simple structure to ensure employees focus their attention on the content.
Split into four key sections, a dominant mulberry-coloured feature box at the top of the newsletter design carries the main story for that issue. A column on the left-hand side houses 'In Brief', a regular feature showing short stories with prominent links through to a larger article on our client's website.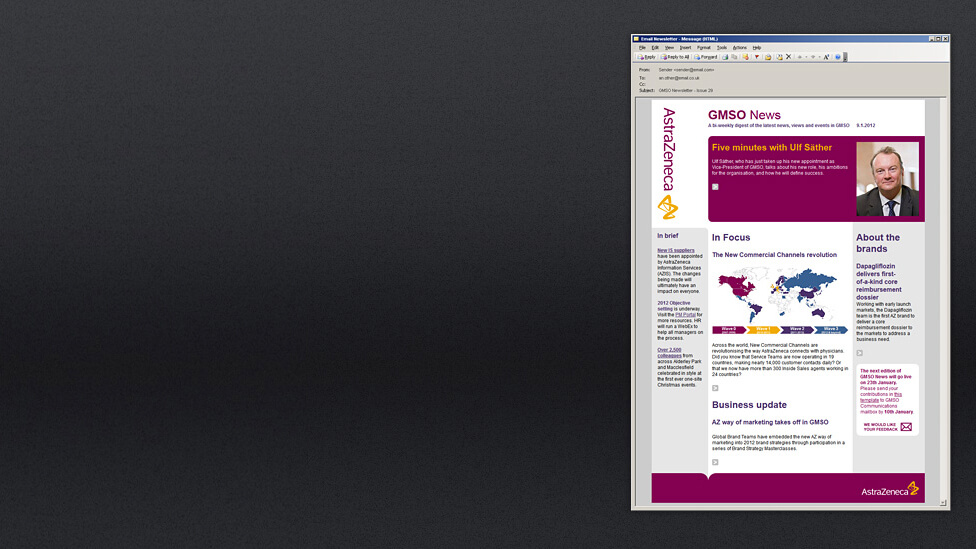 The centre panel is used for business-related news, with a format that allows for both images and written content, and which can hold multiple stories for maximum employee engagement. The right-hand section is used for different articles in every issue, with the feedback section remaining consistent throughout, encouraging employees to respond.
As part of this project, we're responsible for the initial employee e-newsletter design template, as well as compiling and building the newsletter for distribution every fortnight.
"Working with Parker Design is a real pleasure.

For them, nothing is too much trouble and 'going the extra mile' is part of the service.

The team are pro-active, provide creative solutions, do whatever is needed to meet tight deadlines and work within the agreed budget, to produce a quality product.

I would recommend Parker Design to anyone."