A strong employee engagement tool, this global employee onboarding pack successfully presents AstraZeneca as a Great Place to Work.
Challenge
To develop an appealing and engaging global onboarding pack taking into account the best way of delivering information to staff working remotely, in the office or the lab. The onboarding pack should serve as a starter or directional guide presenting the journey each new employee should expect when joining AstraZeneca, introducing new starters to the company values.
Solution
We delivered a global employee onboarding pack that acts as a strong employee engagement tool, successfully presenting AstraZeneca as a Great Place to Work.
Starting with an interactive pdf, once it had been reviewed and approved by our client, we moved on to the creation of a PowerPoint presentation for face to face scenarios, with less copy and the option to add speaker notes.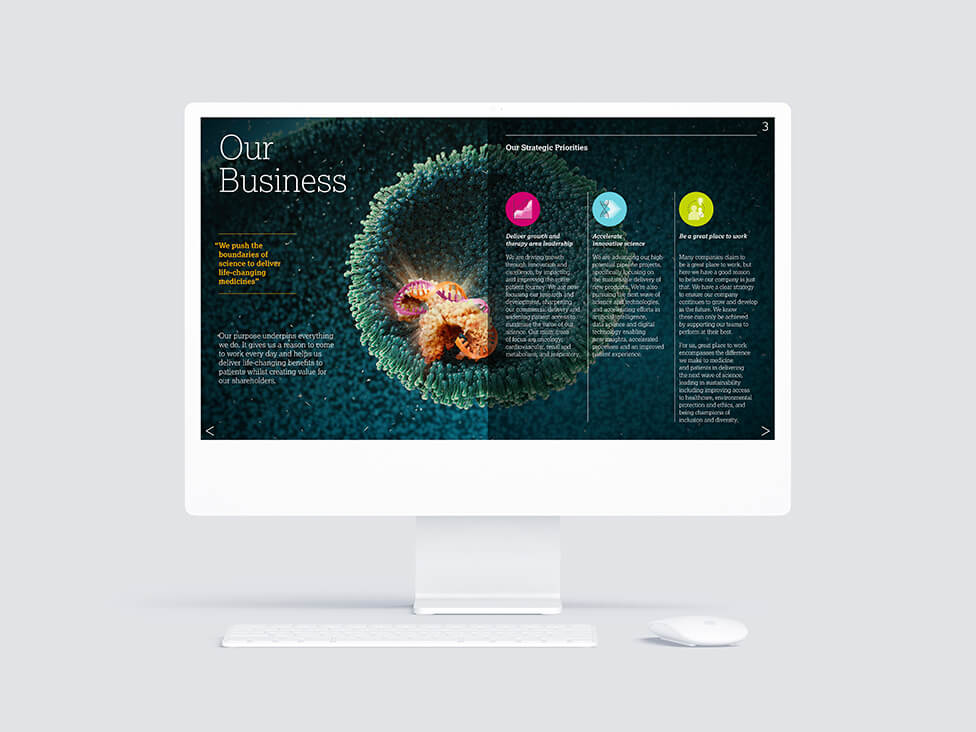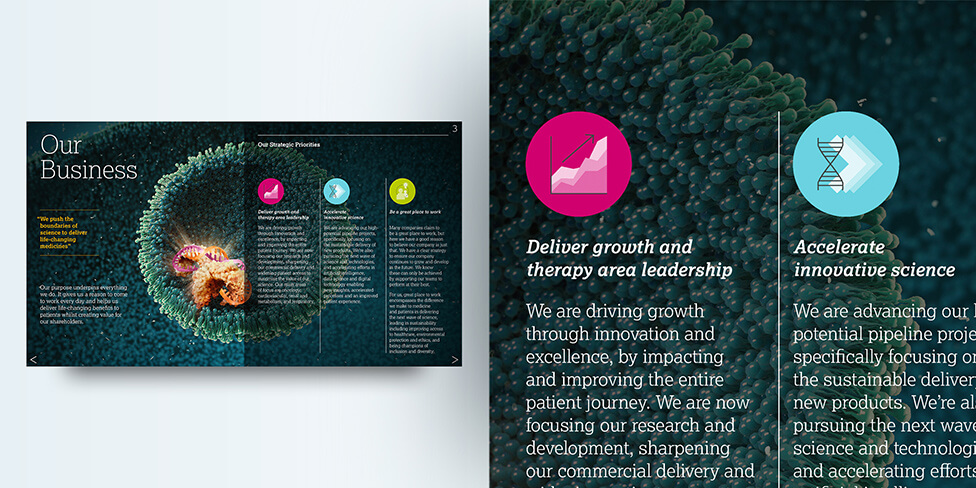 We also designed some templated slides to allow for easy updates consistent with the look and feel we had created.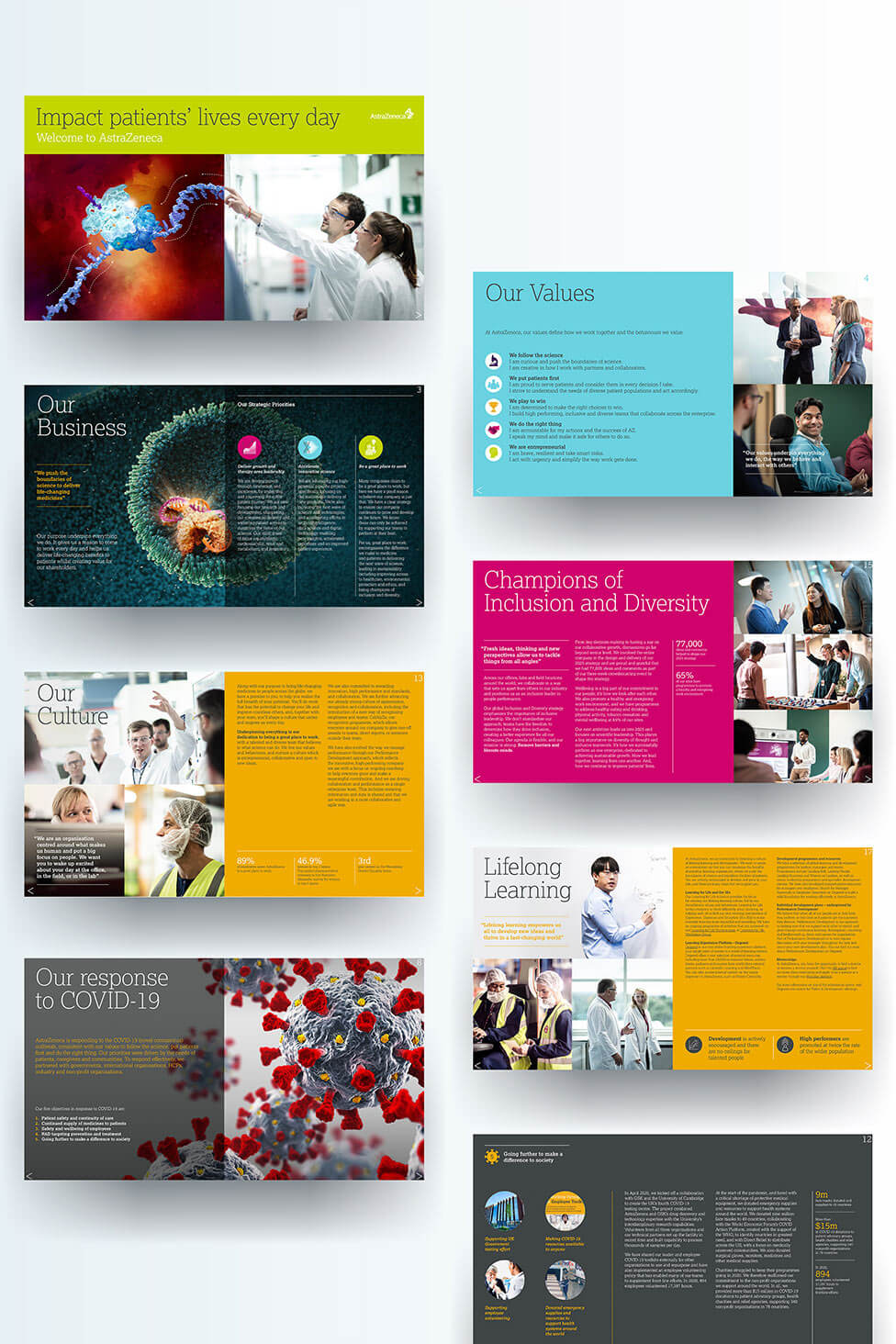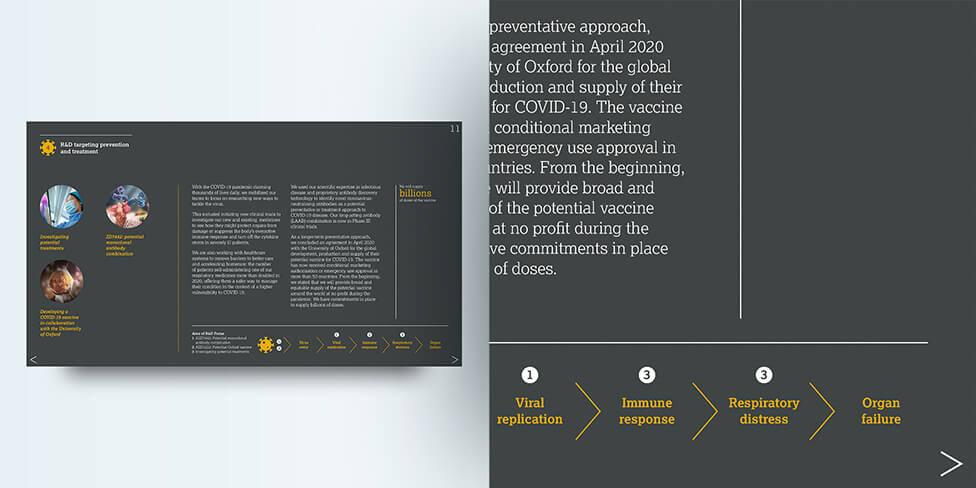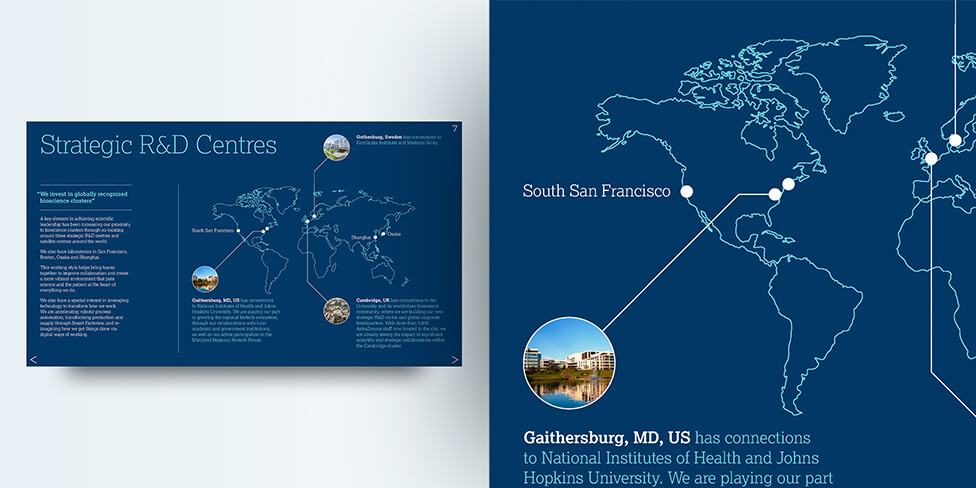 An infographic follows the same style, based on AstraZeneca's Great Place to Work visuals, with engaging photography and flat colour across different sections.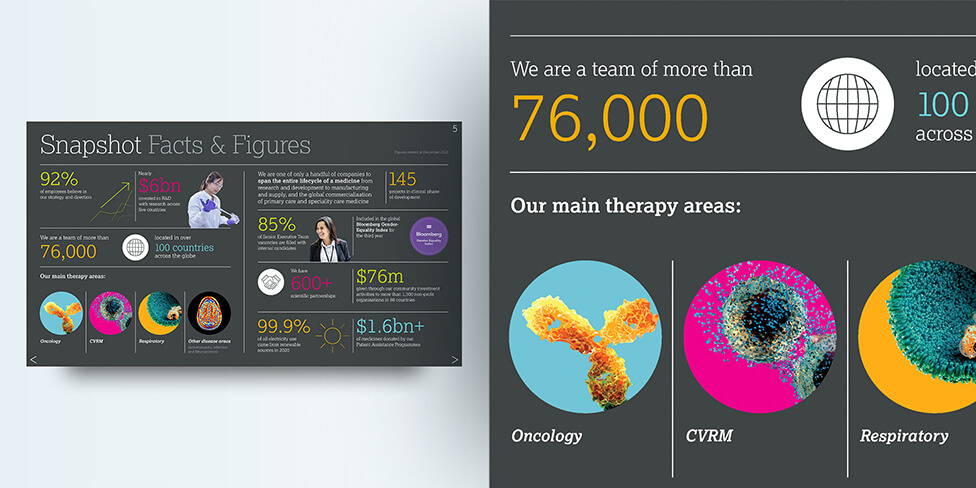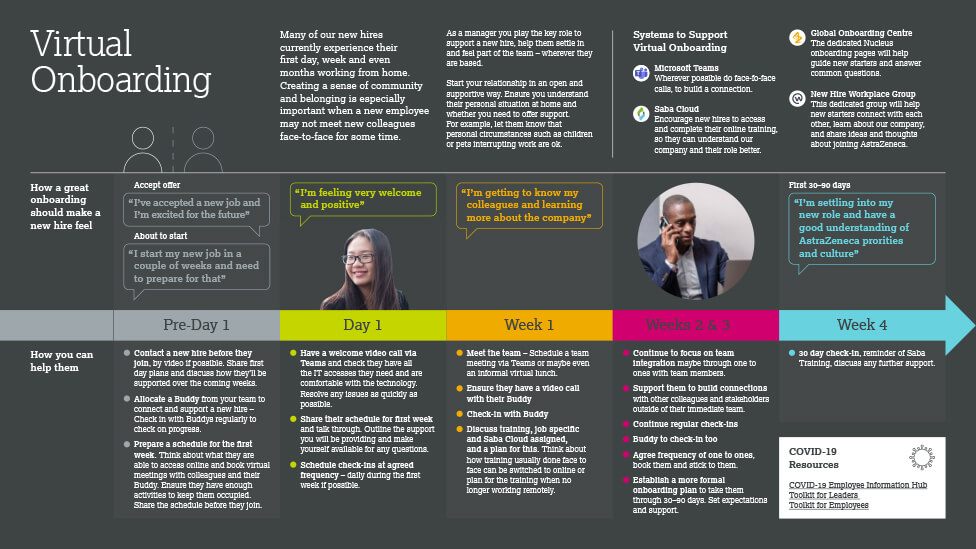 We managed the translation of the onboarding pack into 9 languages (French, Spanish, German, Italian, Swedish, Portuguese, Russian, Chinese, Japanese) and provided our client with fully artworked files ready to be shared with teams in the different locations.