An exhibition content hub that engages audiences in a busy hall and presents Sage as a thought leader focused on innovation.
Background
A content hub can be a great way of ensuring your message sticks in your target audience's mind for longer, and can ultimately contribute to an uplift in sales.
Whether the hub is used in the context of a presentation, a sales meeting or an exhibition to promote a product, the way you share information and advice can help present you as an innovator and thought leader.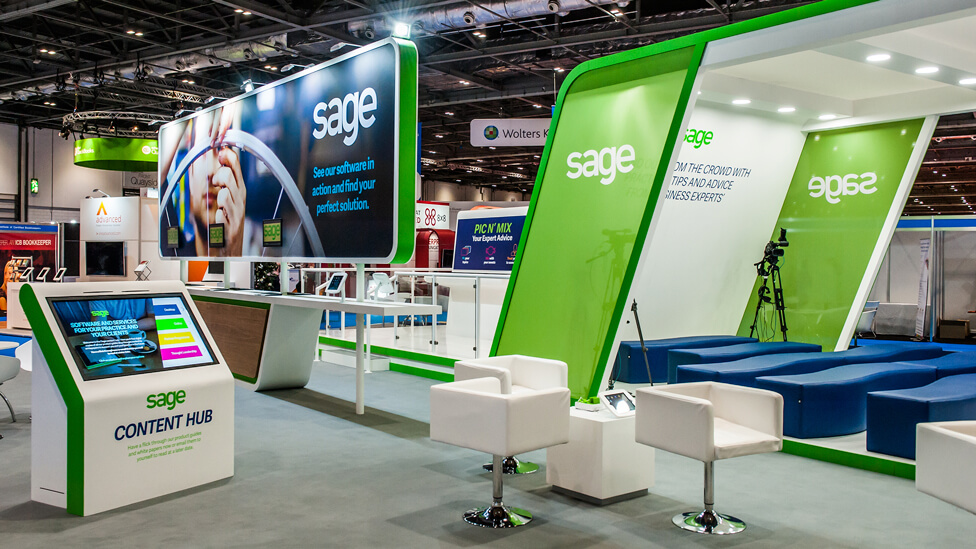 Challenge
There are many factors that contribute to the success of an exhibition stand. First, you need to attract visitors. Once you've captured their attention, the challenge is to ensure they stay, engage and interact. Last but not least, you need to ensure they take away a memory of the experience that stays with them forever.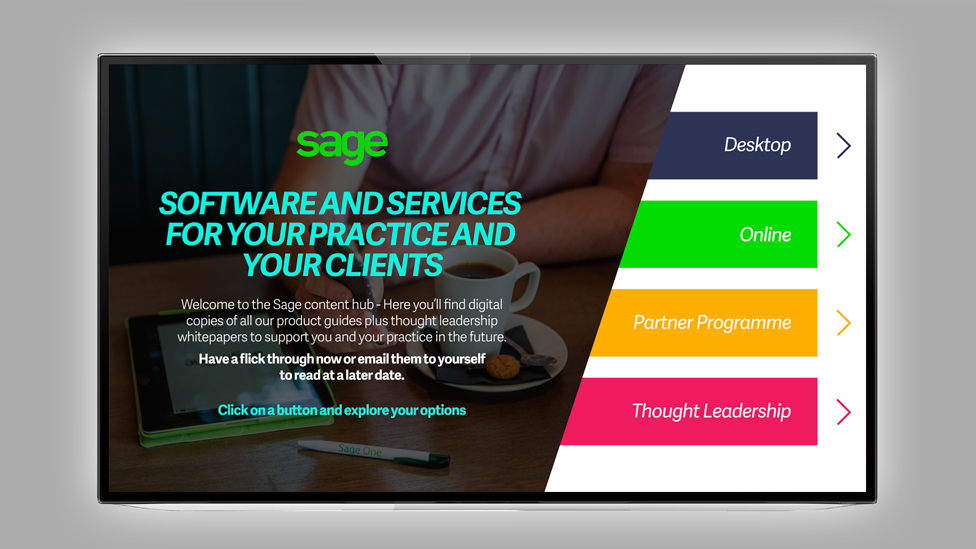 Solution
As part of the exhibition stand we designed for Sage, we included a sales content hub with a huge range of engaging materials.
The kiosk we custom built included a 50in touch screen that allowed visitors to view and browse through content we had programmed in. They could swipe, enlarge, move, drag and drop the content that matched their interests.
Thanks to the connectivity we built into the content hub, visitors were able to email themselves the insights they had collected and walk away with a fully tailored digital content pack.
The software also included data capture, allowing Sage to follow up with their audience after the event in a much more targeted way.
The exhibition content hub helped to further position Sage as a technology leader as well as allowing them to realise significant cost savings. It also reinforced their commitment to being a sustainable business as the stand was literature-free.
The inclusion of the hub also contributed to an overall better experience for visitors, who left the stand with information curated by themselves, all without having to carry any printed materials around the exhibition hall.