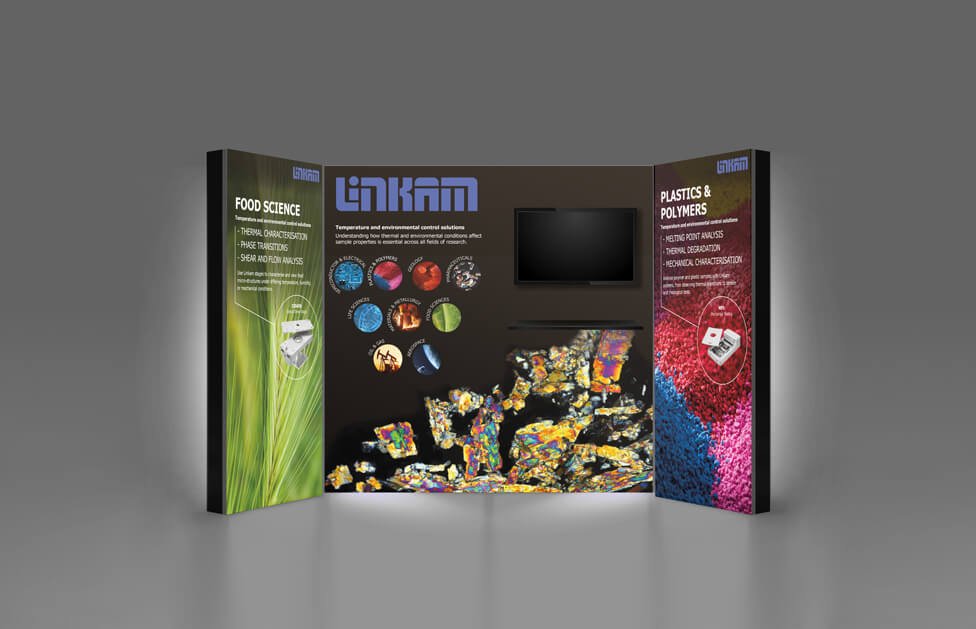 With this set of exhibition graphics, we delivered an impactful creative solution that relies on practicality and flexibility.
Background
Linkam design and manufacture temperature and environmental control devices for microscopes, spectrometers and more. Continually driven by innovation and new product development, Linkam work closely with scientists all over the world to create novel solutions that help advance scientific discovery.
Challenge
The main requirement within the exhibition graphics brief was flexibility: our client needed a practical and flexible solution that would allow them to customise and adapt their presence at a variety of trade shows and meetings.
Solution
Our creative solution relies on practicality that creates an impact, with a set of vibrant graphics that can be combined, interchanged or set aside for later use, depending on requirements.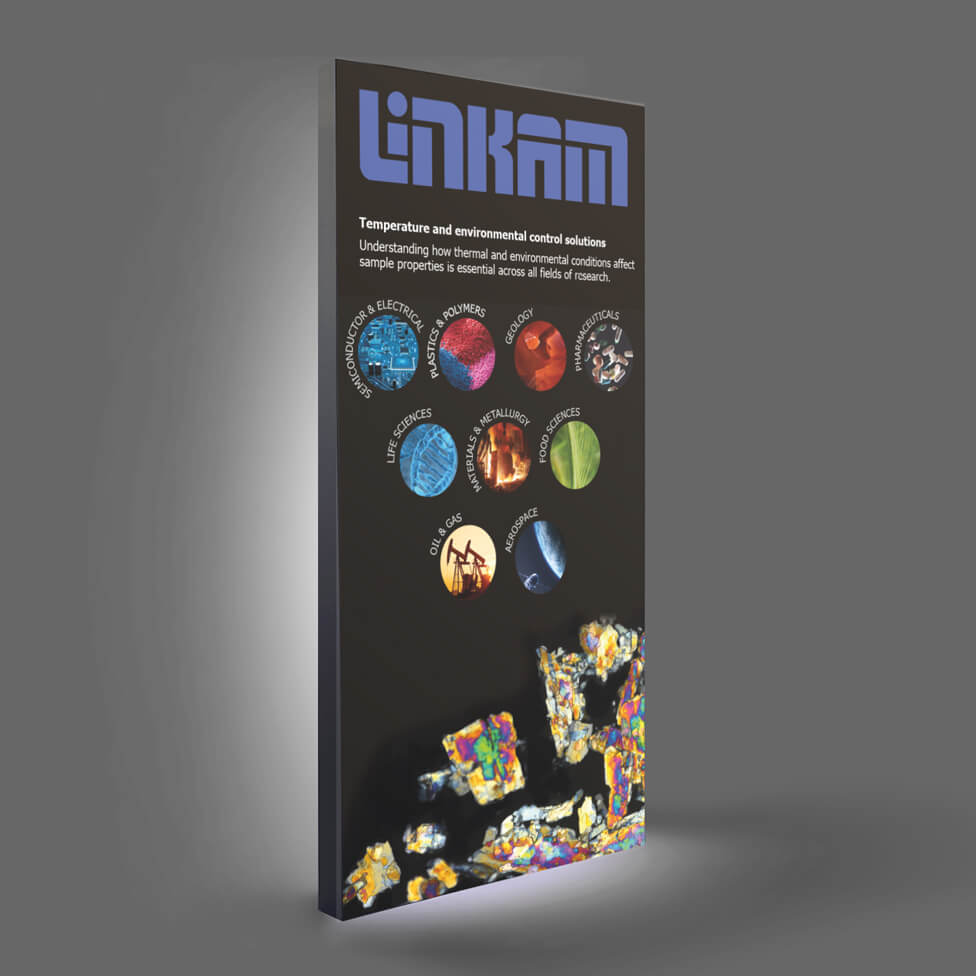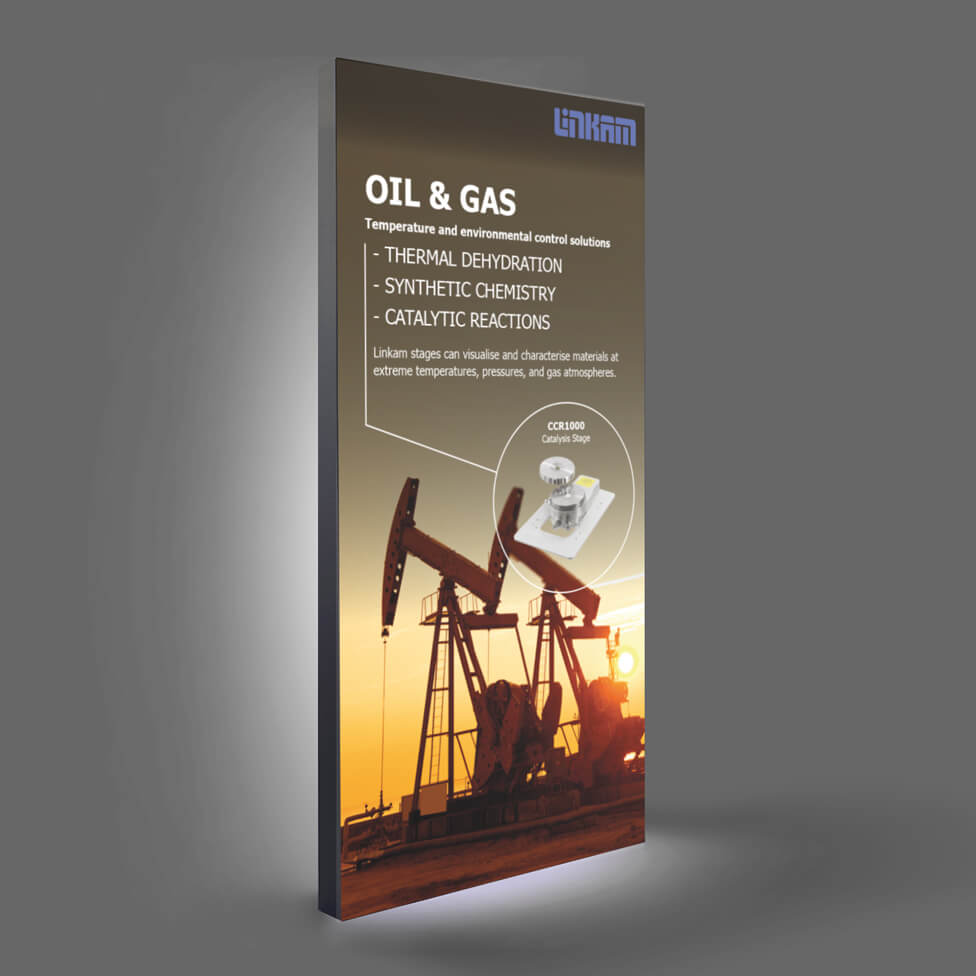 The set of exhibition graphics consists of lightbox units – aluminium frame with a flat illuminated graphic – and a variety of designs that include a generic corporate message and a series of application-specific panels promoting Linkam's different areas of expertise.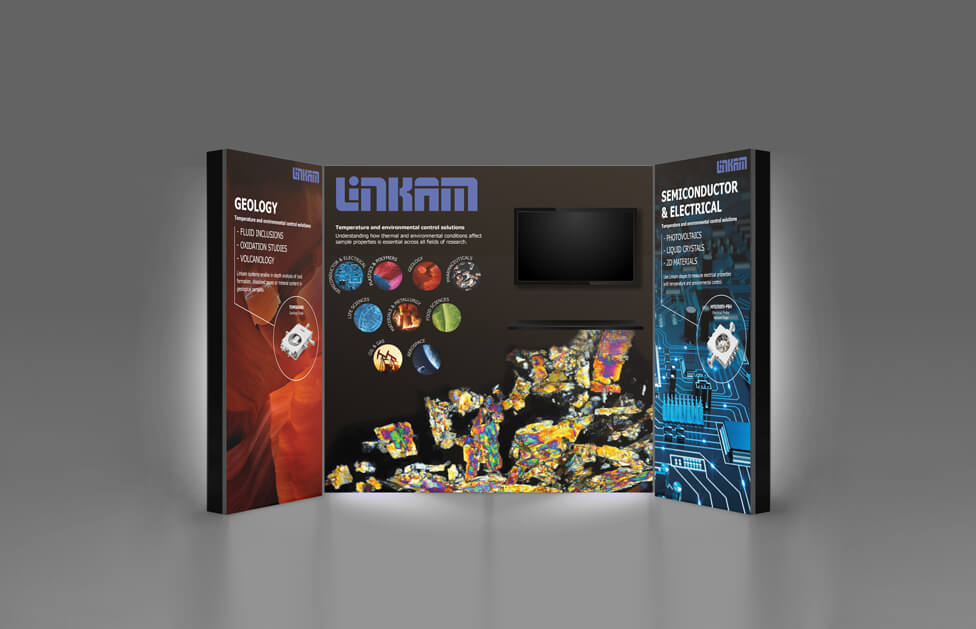 In the planning stages of the project, we considered the minimum number of panels that would tell a meaningful Linkam story, regardless of exhibition space available. To make the most of the available space on each panel (2m x 1m), we pared back the copy provided by our client to tell the corporate story without overwhelming the audience.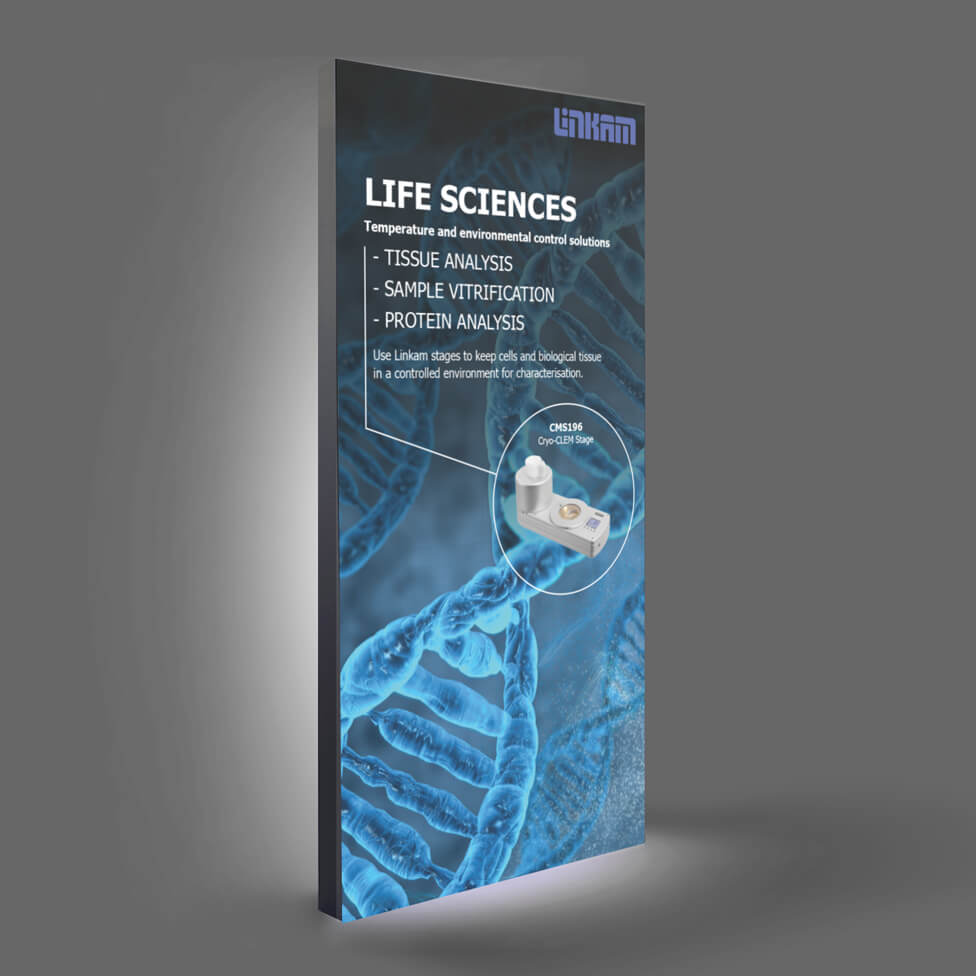 Images on the backlit panel are bright and vibrant, although not too complicated visually to avoid the messaging getting lost against a busy background, which we blurred to add a subtle focus, highlighting the product image.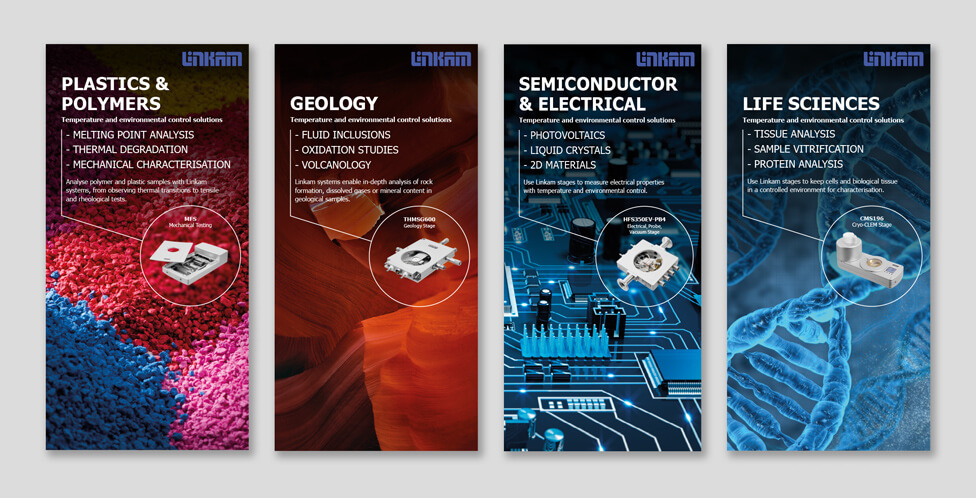 Taking into account that not all panels would be in use at the same time and that different unit combinations could be configured by swapping graphics as required, we added the corporate branding to each panel by including a graduated black section at the top for the Linkam logo to feature prominently.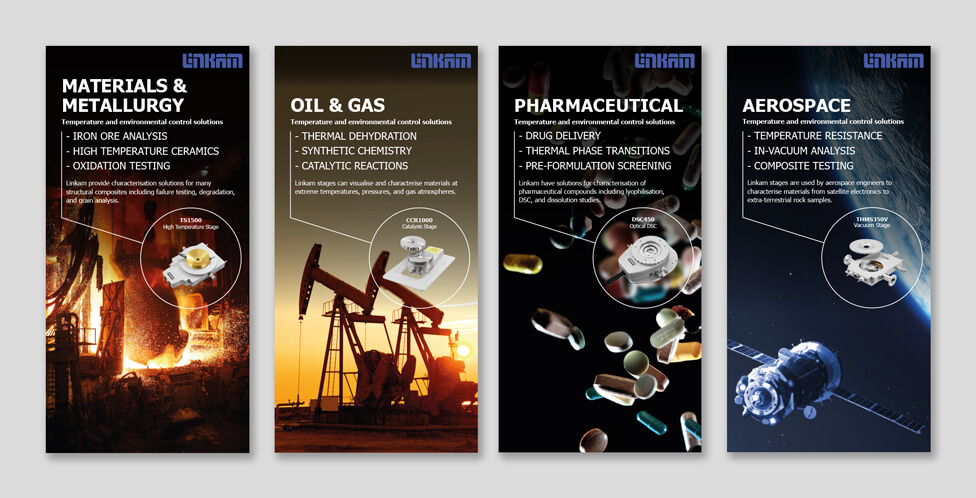 The richness of the dark tones guarantees that the panel stays opaque even when it's lit up from the inside.
Staying within the corporate guidelines, we extended the brand with the creation of a roundel device which would translate well in other collateral, establishing a finessed brand style.
Have a look at other exhibition design ideas.