Going beyond a design refresh, our strategy for these holiday brochures put travellers and our client's brand stories first.
Background
Travelopia offers the world's largest portfolio of specialist travel brands. A pioneer in the specialist travel sector, most of our client's brands are leaders in the industry. Travelopia is dedicated to offering the very best travel experiences, which are rooted in a seamless specialised customer journey and a sense of adventure and discovery, and have won our client the loyalty of their customers for decades, as well as regular praise from the industry.
Challenge
Travelopia was looking for a new design approach on holiday brochures across 4 of their leading brands, with 6 brochures in total, and one digital version:
Hayes & Jarvis – Worldwide, USA & Canada, and Far East
Italy by Citalia
Sovereign
Austravel
Our main focus was the brochures for the Hayes & Jarvis brand. The design in previous editions lacked a strong element of cohesion, so it was important that all three H&J brochures worked as a consistent set, as well as individually. The new brochure design would also need to communicate the essence of who Hayes & Jarvis are: a signature authority in specialised and personalised luxury experiences in more than 60 destinations worldwide.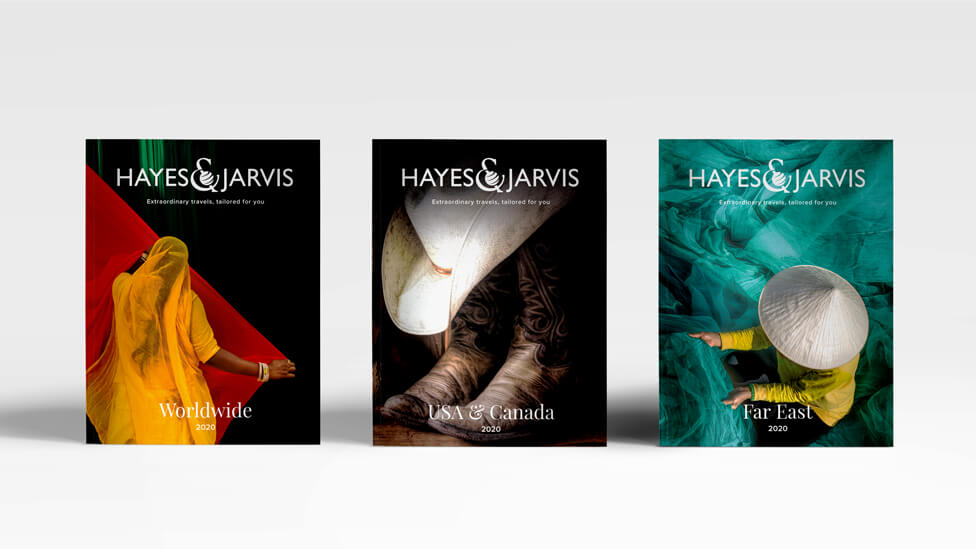 For the other three brochures (Italy by Citalia, Sovereign and Austravel), our brief was to refresh and redesign the materials, bringing them up to date with audience's expectations.
And all 6 brochures had to be redesigned and printed in just 12 weeks.
Solution
We approached the design from a user perspective, and took a strategic approach to tell the Hayes & Jarvis brand story through striking visuals and highly insightful and engaging content.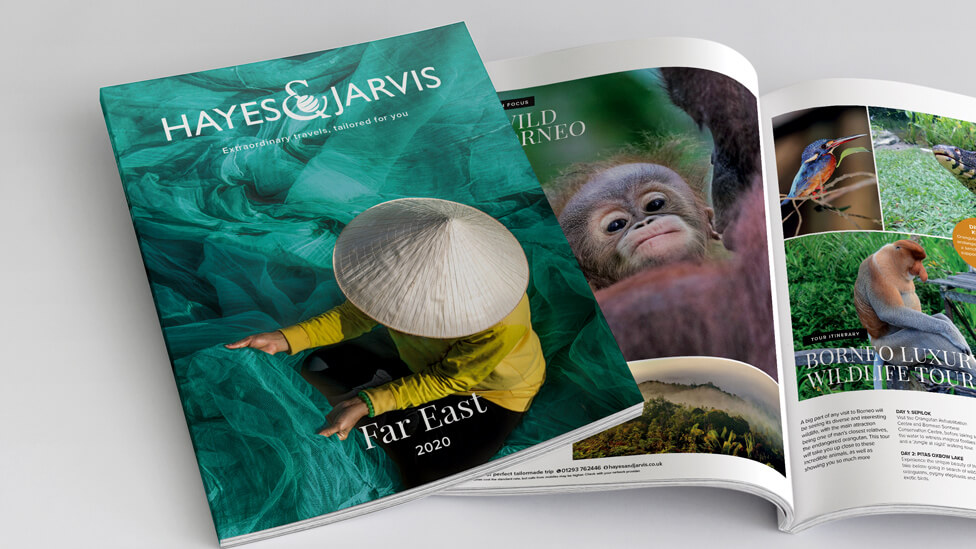 The new design is clean and clutter-free, with an air of timeless elegance coupled with life-changing adventure.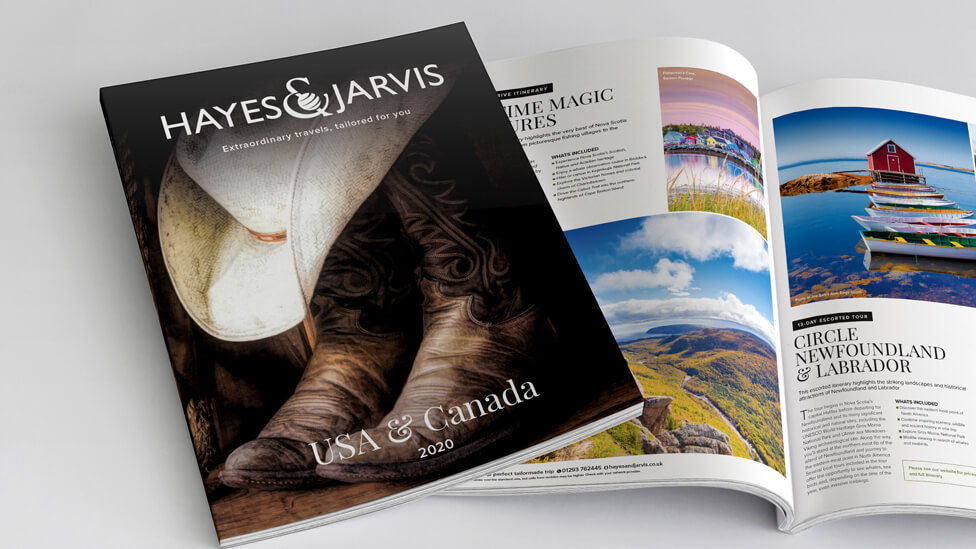 The photography we chose for the new covers focuses on small details that speak volumes of a unique travel experience, and go to the very core of what Hayes & Jarvis audiences expect: an unforgettable holiday personally tailored by experts.
Our aim with the highly visual and pared down approach was to encourage target customers to phone a Hayes & Jarvis Destination Specialist to find out more.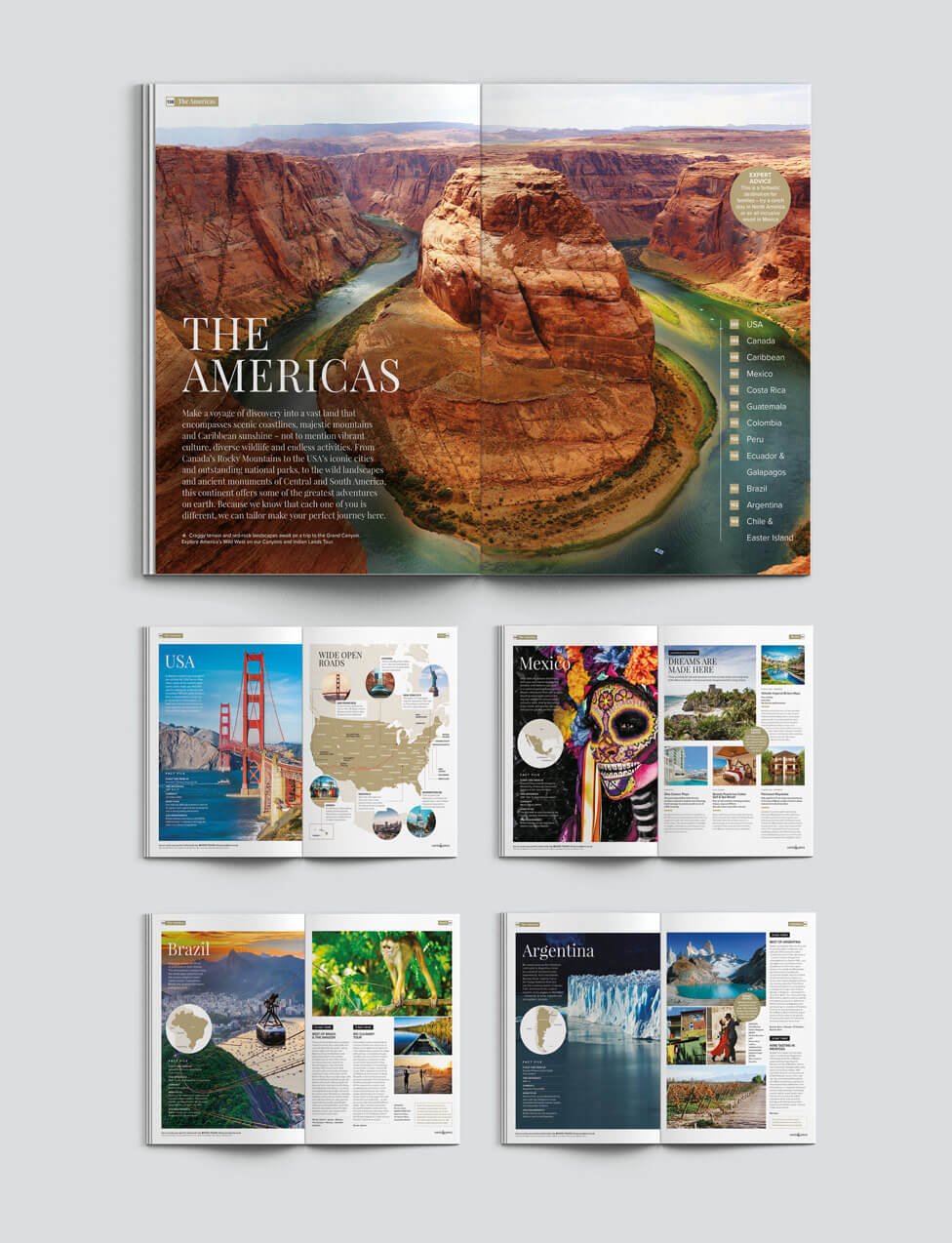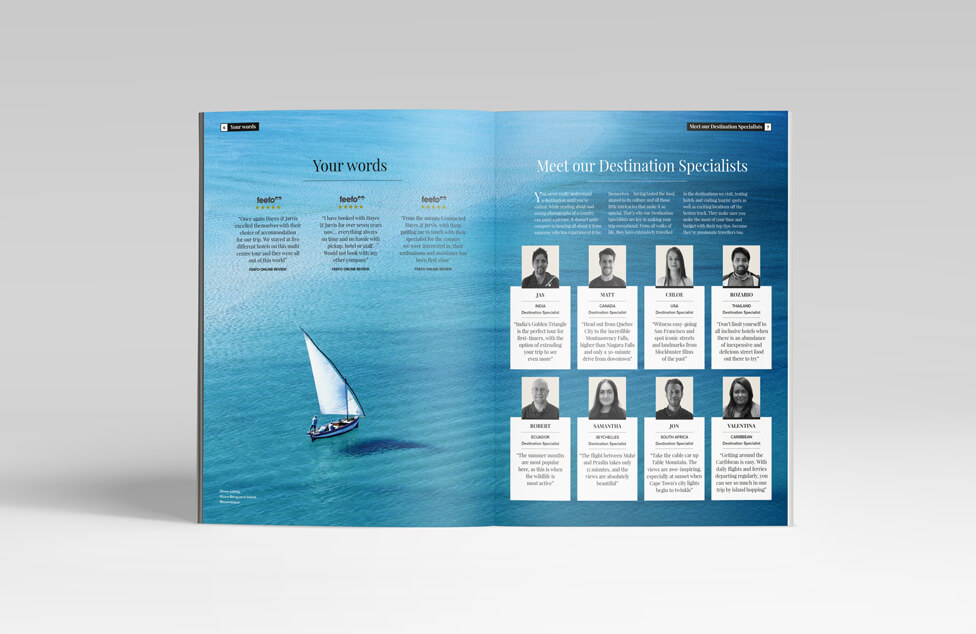 Our copywriters crafted compelling opening paragraphs for each section, with a focus on presenting each destination as an opportunity to enjoy the unforgettable experiences it offers.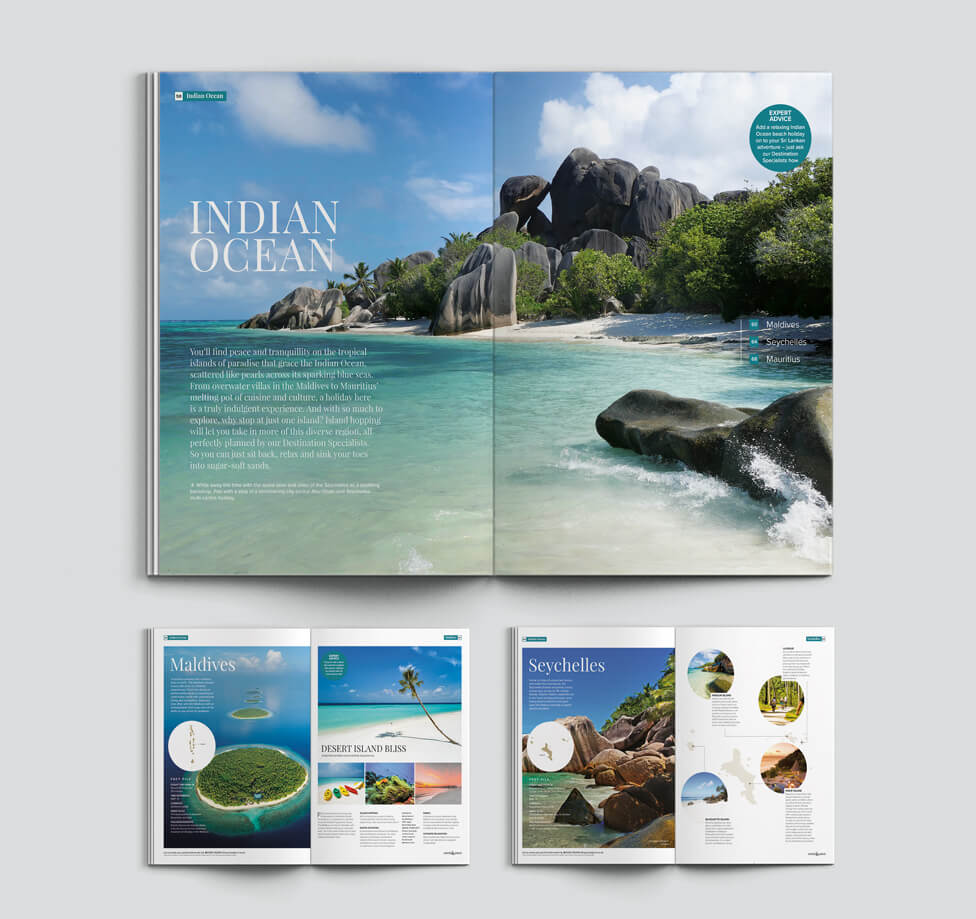 Whilst the overall look and feel is consistent, playing with different layouts helped us keep content varied and engaging.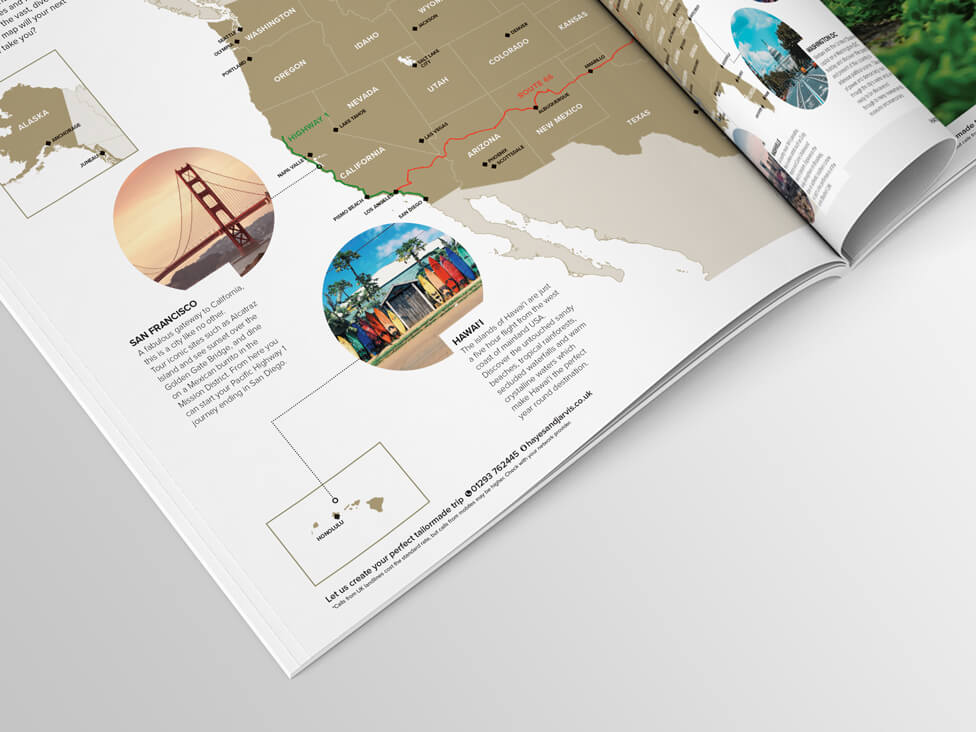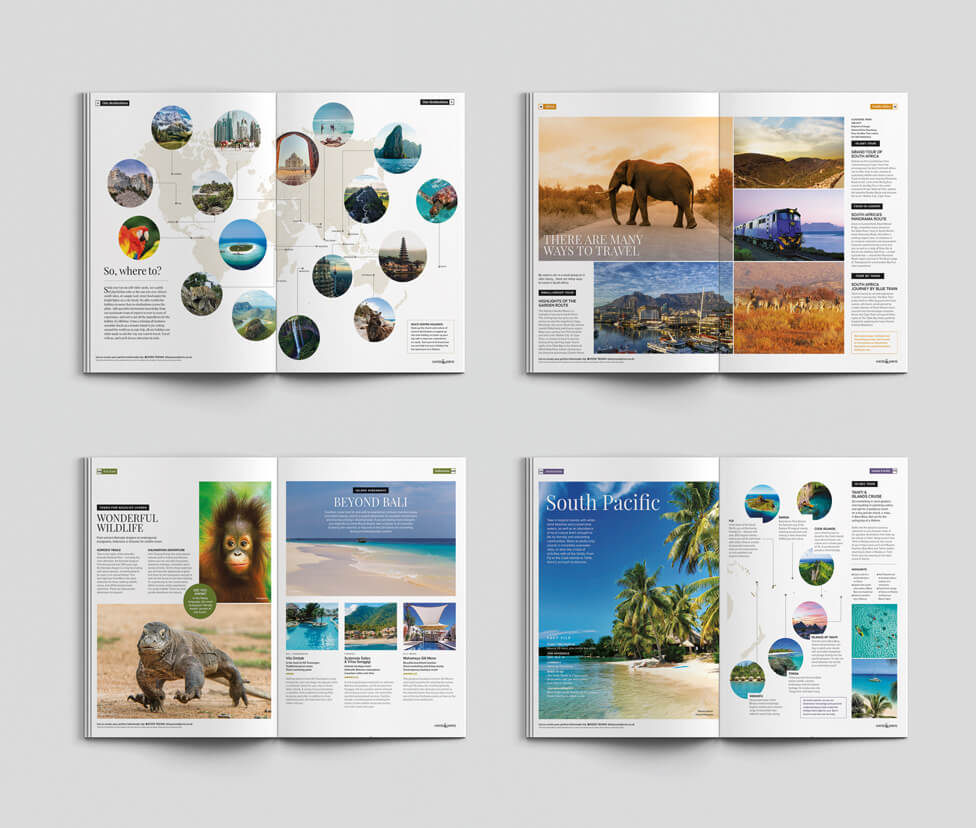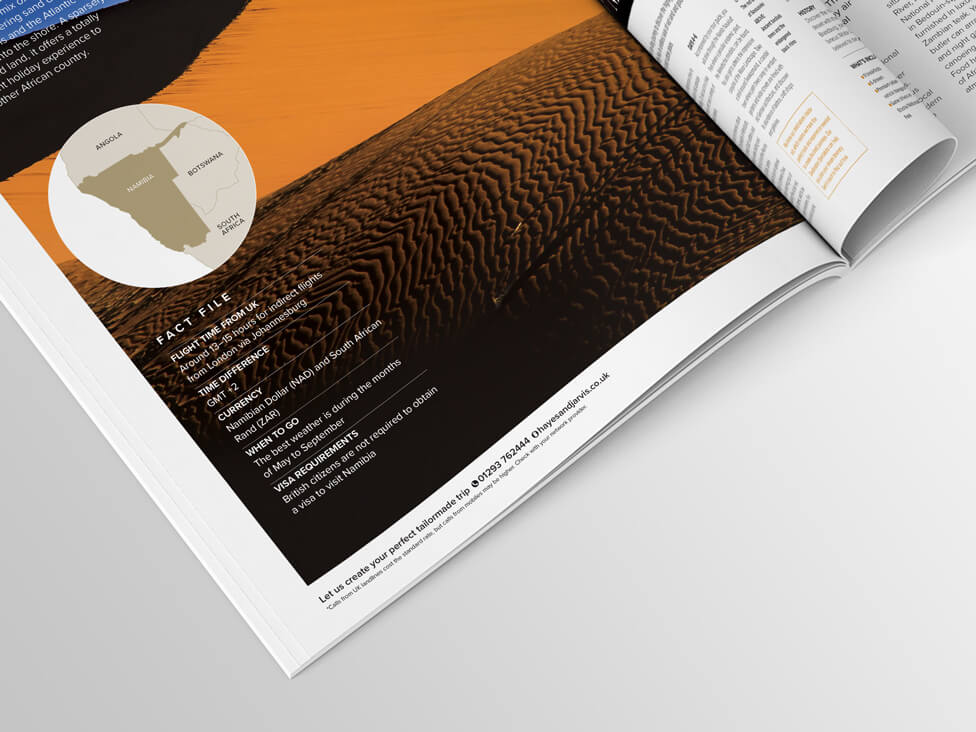 Striking double spreads help introduce the different regions, with the pages that follow filled with detailed information on the wide range of options available. The new design, with its focus on enticing visual and written content, successfully get across the richness and idiosyncrasies of the local cultures travellers will be able to experience.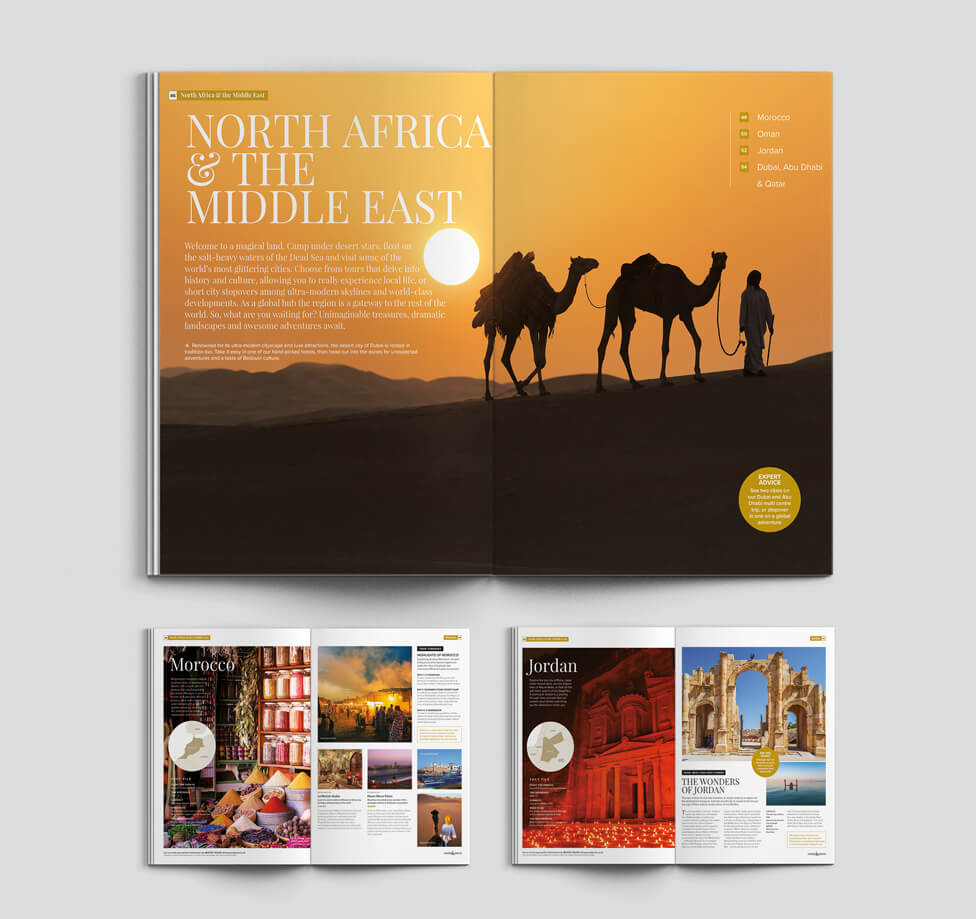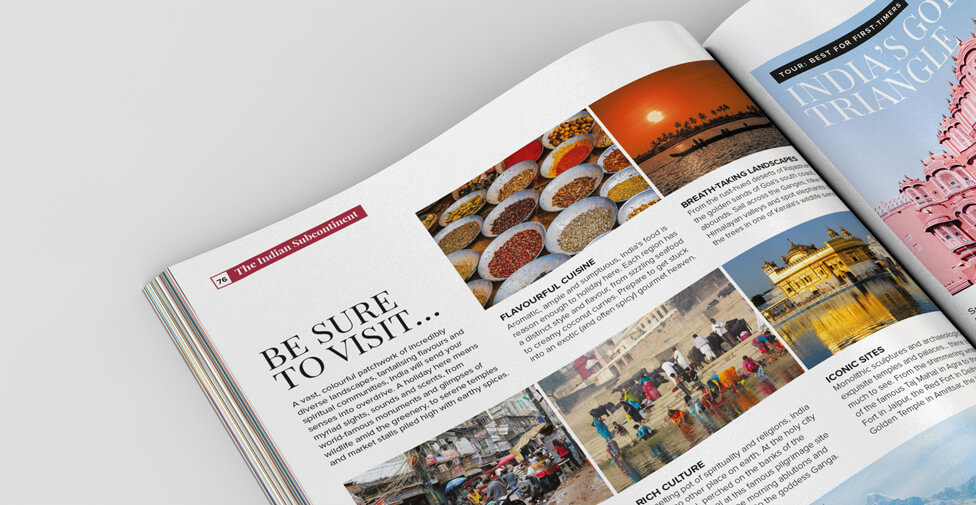 Some of the page layouts in the Hayes & Jarvis holiday brochures nod to a prestigious travel magazine, immediately engaging readers' imaginations and whetting their appetite.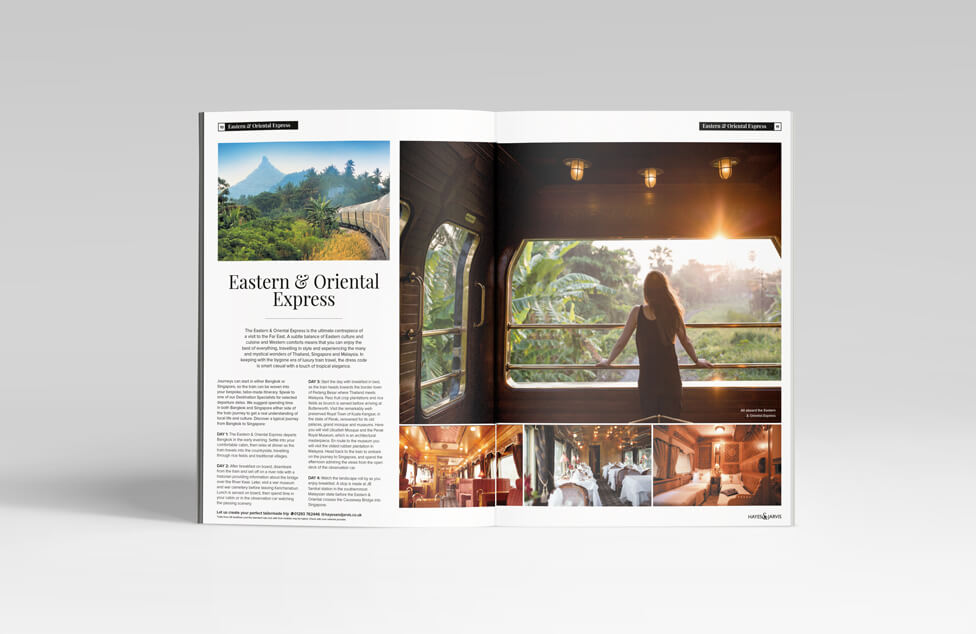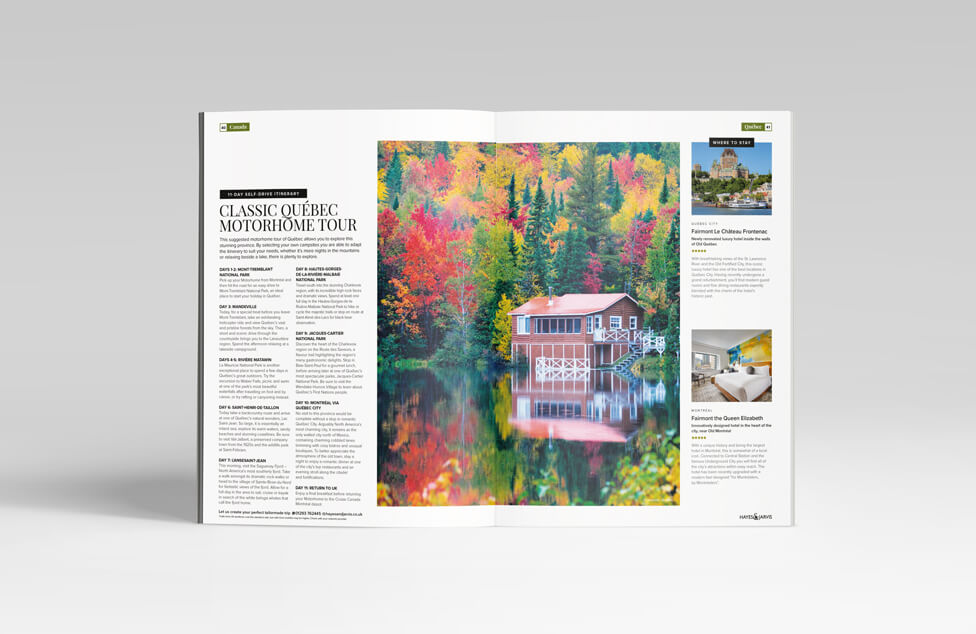 The design refresh we carried out on the Italy by Citalia, Sovereign and Austravel  brochures resulted in three strong pieces of sales collateral that demonstrate Travelopia's passion for travel from the cover.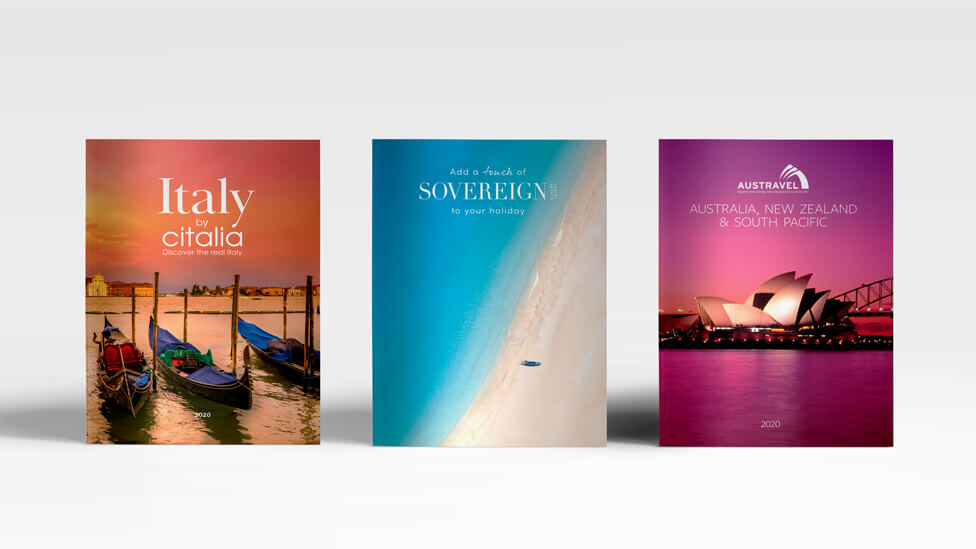 Layouts in Italy by Citalia are uncomplicated and invite readers to sit back and start discovering and exploring the real Italy.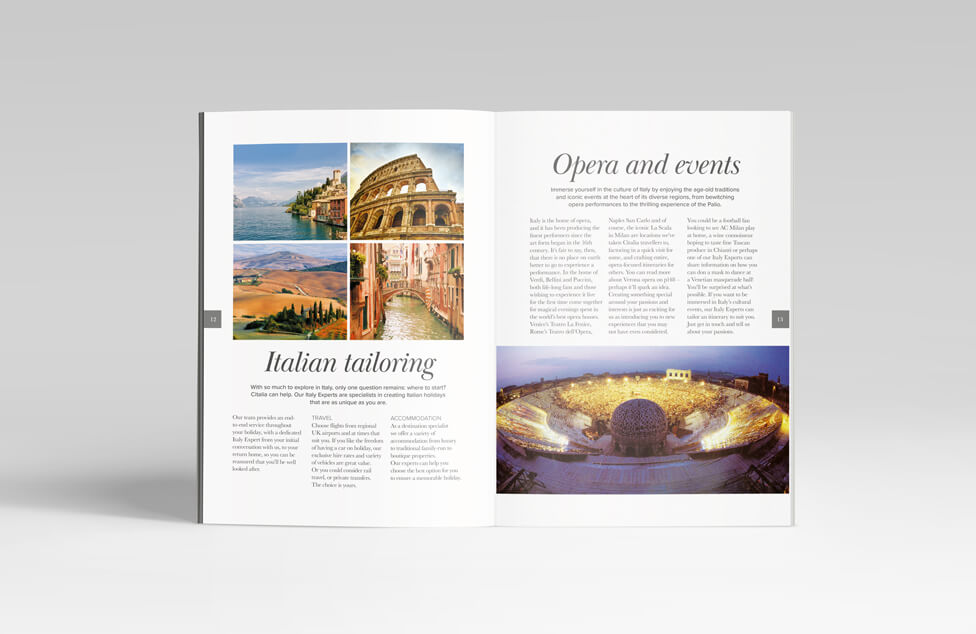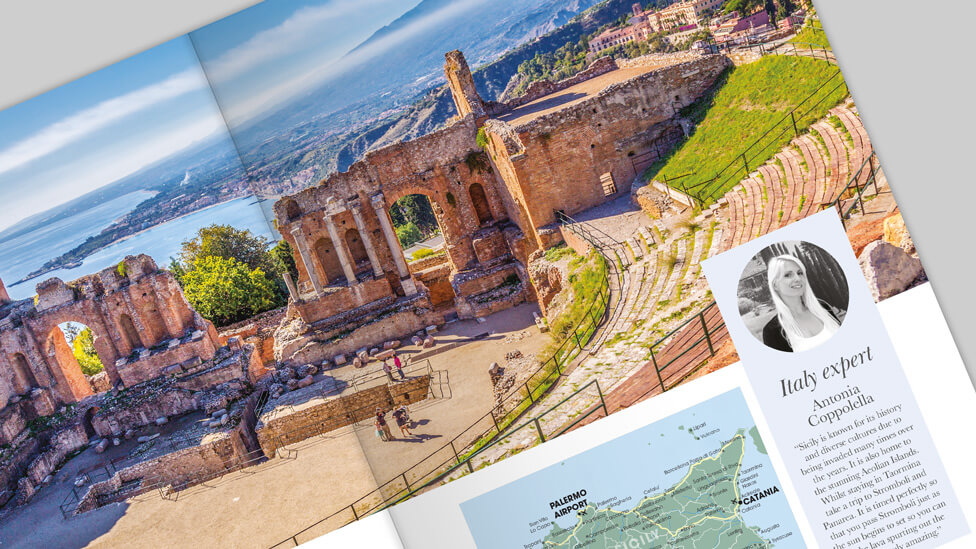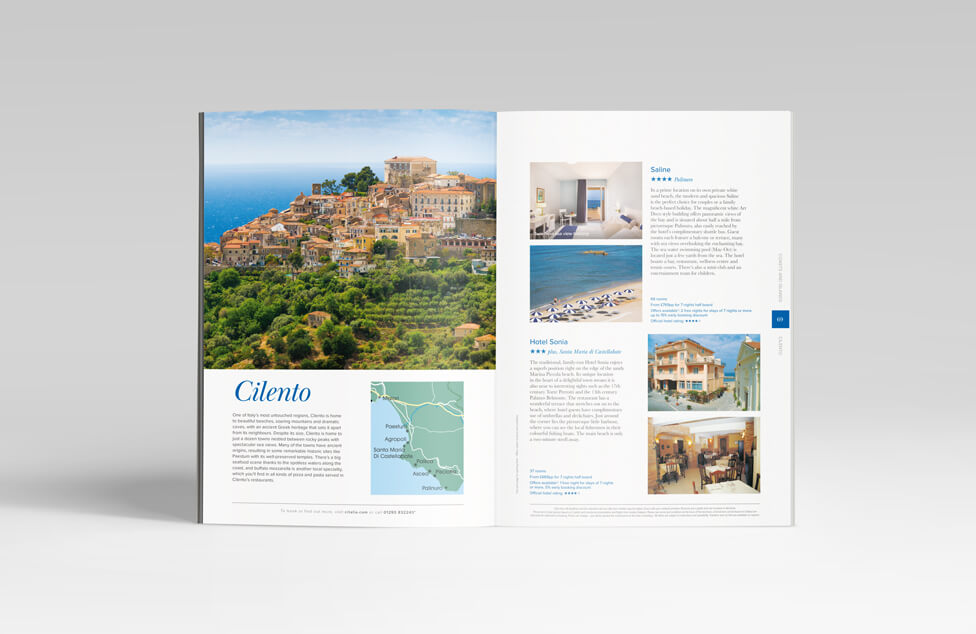 Design in the Austravel brochures relies heavily on stunning imagery and presenting our client as real experts who haven't just been there, they know there.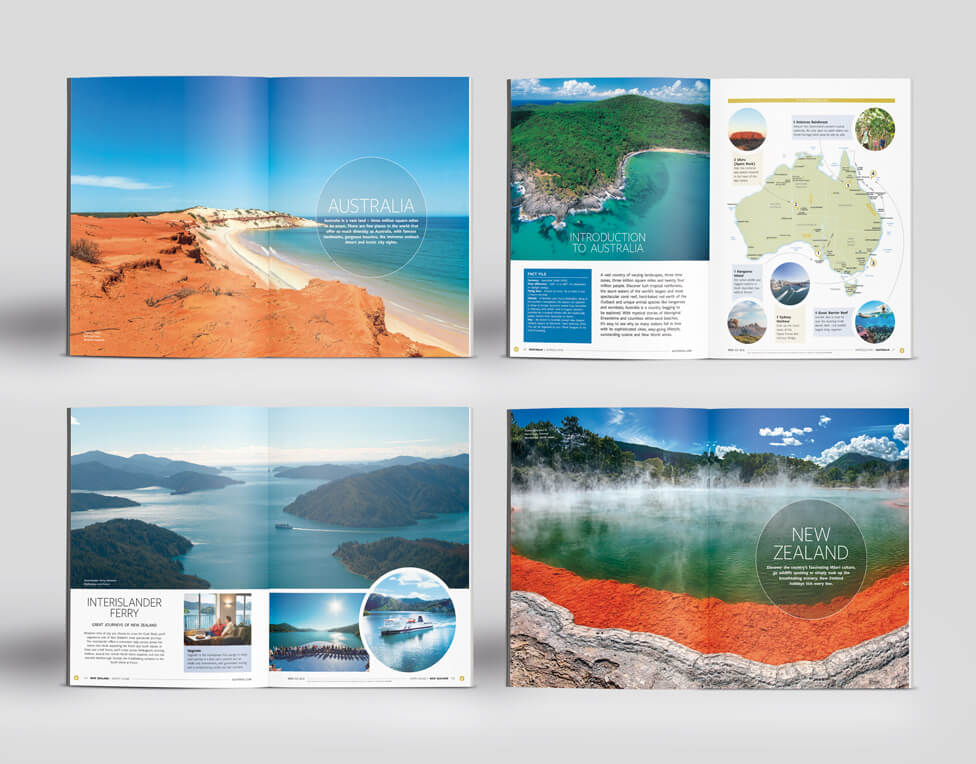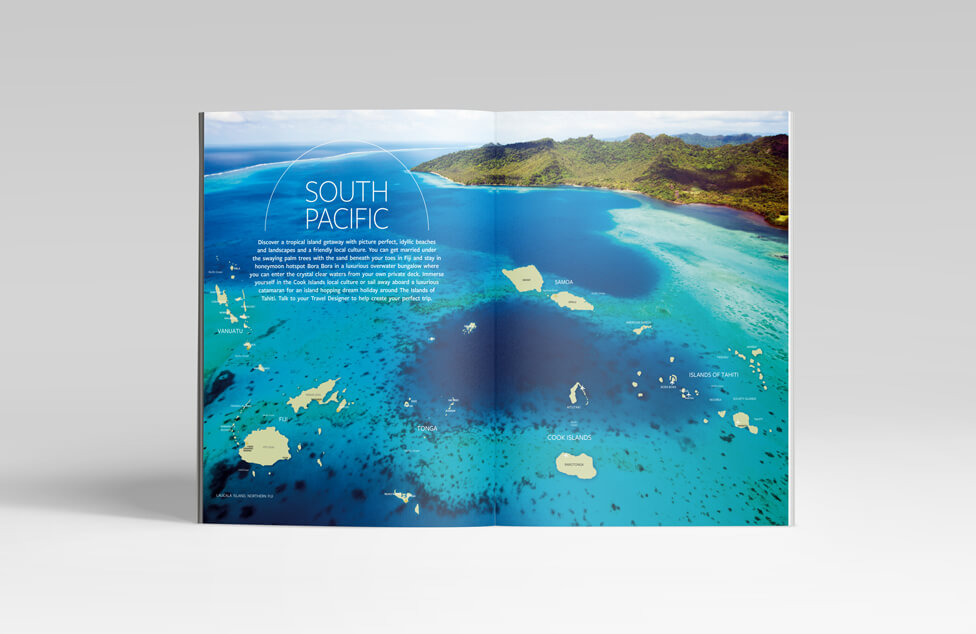 For the Sovereign brochures, we carried out a design refresh that highlights the indulgent, luxury getaways and personalised service offered by the brand. A clean look and feel, with a focus on dreamy photography of Sovereign's hotel partners, adds an air of premium exclusivity page after page.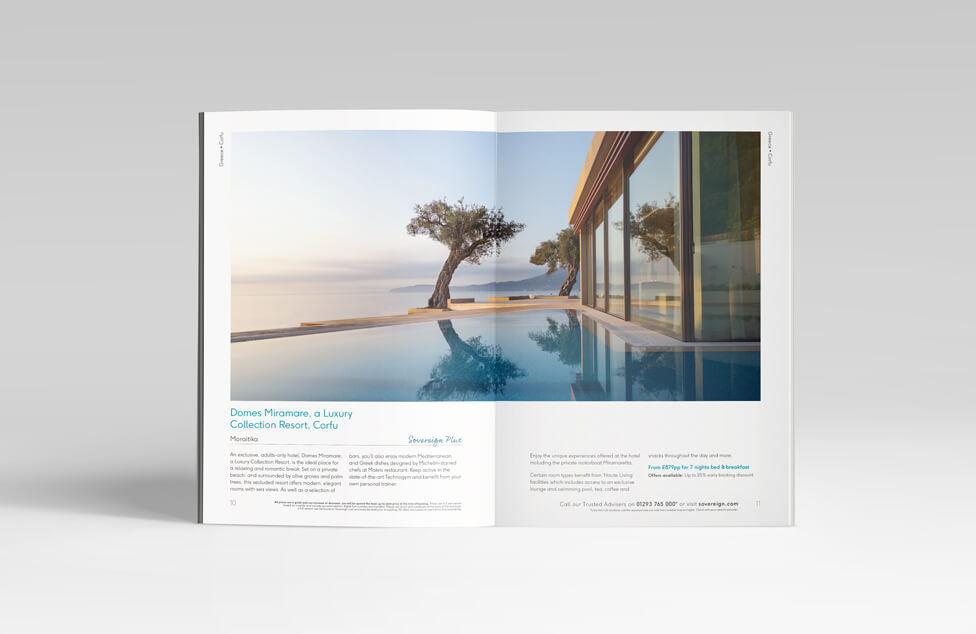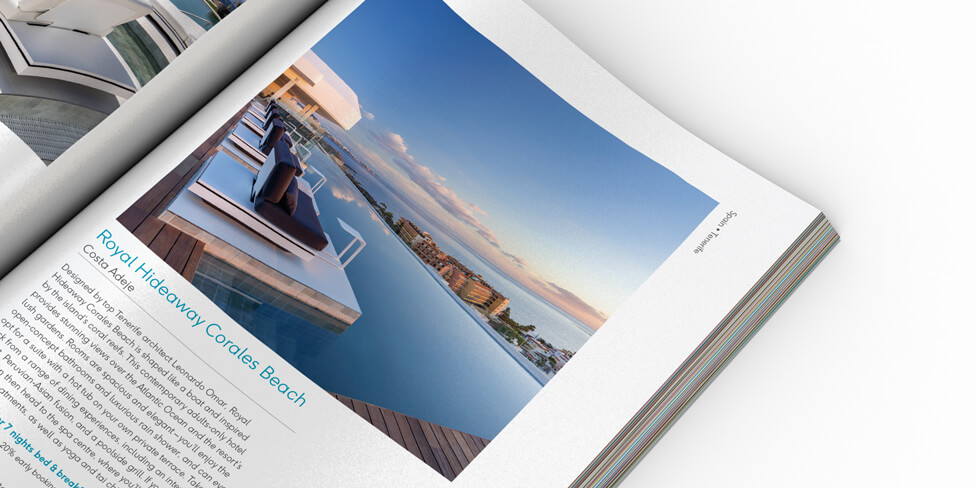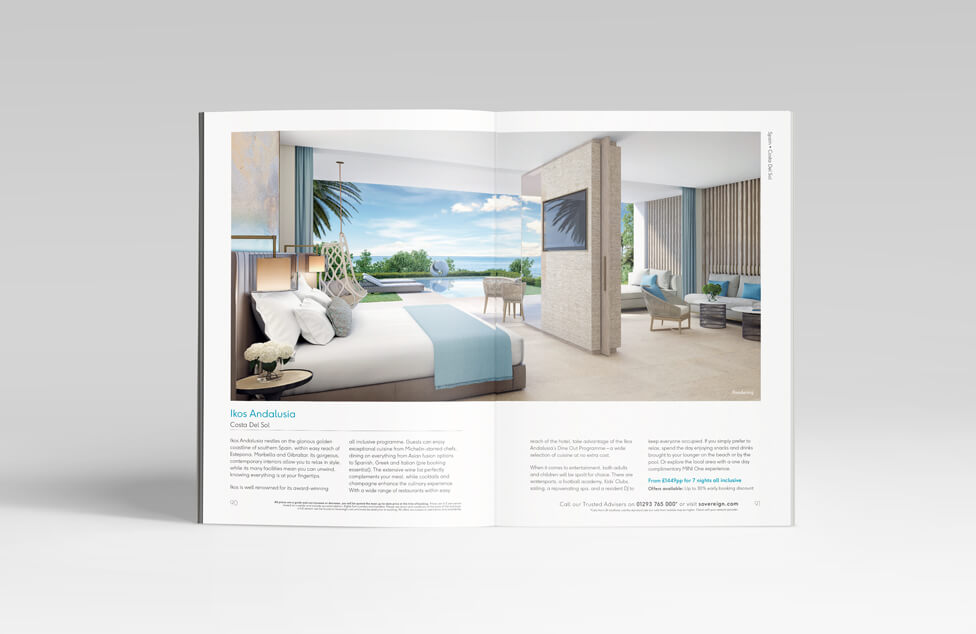 Testimonials from the Travelopia team speak for themselves…
"Thank you Parker. A big piece of work that ended in some pretty special brochures – something to be proud of!" – Brand and Acquisition, Travelopia

"12 weeks, 6 brochures, 4 brands. 1 massive achievement! To say I'm extremely proud is an understatement!" – Marketing Executive, Travelopia