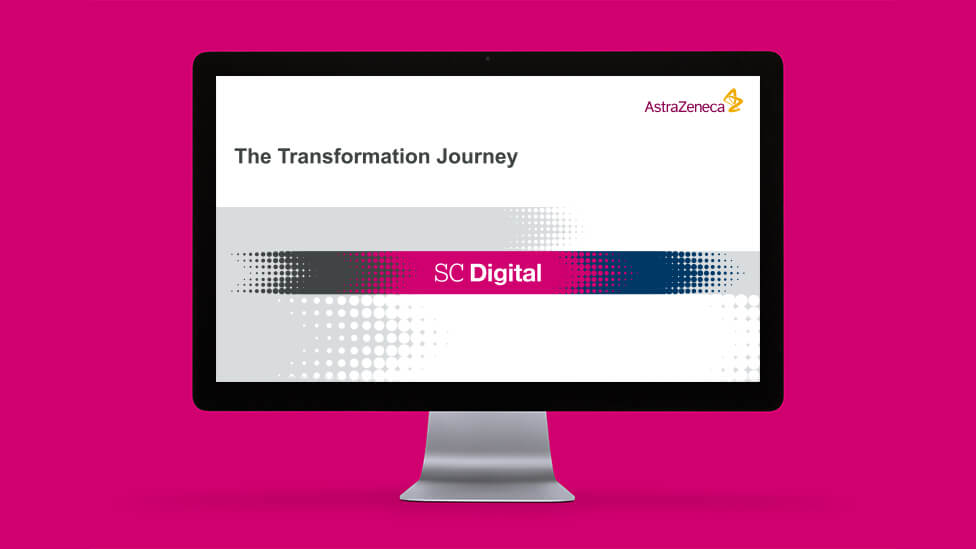 To communicate our client's efforts in the digitalisation of their supply chain, we produced a collection of assets for their internal awareness campaign that exude energy and movement to inspire audiences.
Background
"Think big, start small, scale fast" is the driving force behind AstraZeneca's Supply Chain Digitalisation programme. As a company always with an eye on the future, AstraZeneca is constantly making strides in the digital field. The company's Supply Chain function strives to be flexible and quickly adjust to the ever-changing demands of the Healthcare industry, with investment in digitalisation being key to enable future sustainable growth.
Challenge
We were approached by our client to help them generate awareness of their Supply Chain Digitalisation programme. The internal awareness campaign had to help employees understand what the programme entails and how it will impact employees. A key requirement in the brief was that the campaign and associated assets needed to inspire amongst the audience feelings of curiosity and excitement to entice them to buy in and find out more.
Solution
We produced a series of visually stimulating graphics for our client's intranet portal and internal social media platform, as well as branded PowerPoint and email templates and an animation* that injects energy from the start.
The animation serves as the launchpad for the programme, with its fast pace and focus on synchronicity reflecting the nature of the supply chain environment and the logistics behind it.
The animation and the rest of the campaign assets are led by a highly visual identifier that feels animated even when in static form.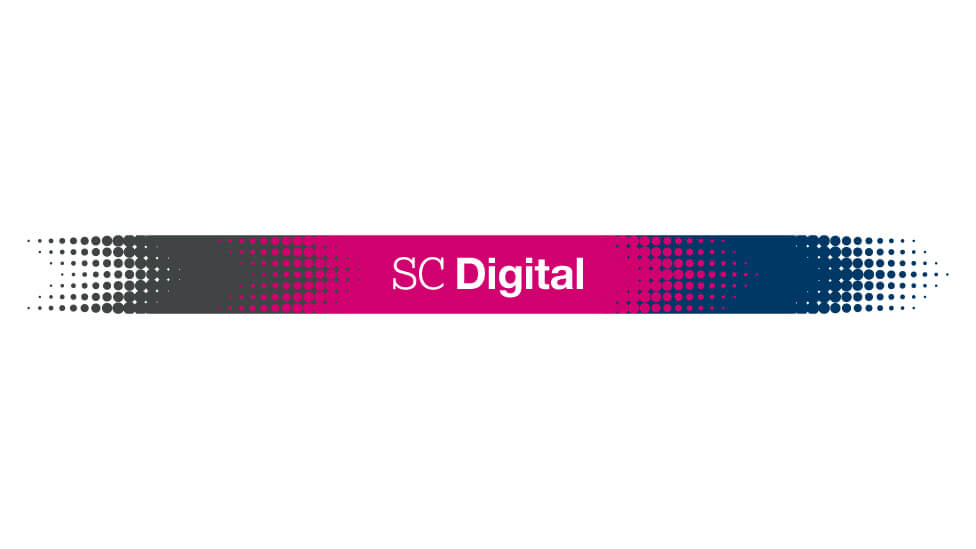 A fluid spectrum of dots coming together in constant motion then transform into something else.
Circle shapes become squares, and back to circles, helping transmit the concepts of flow and progression.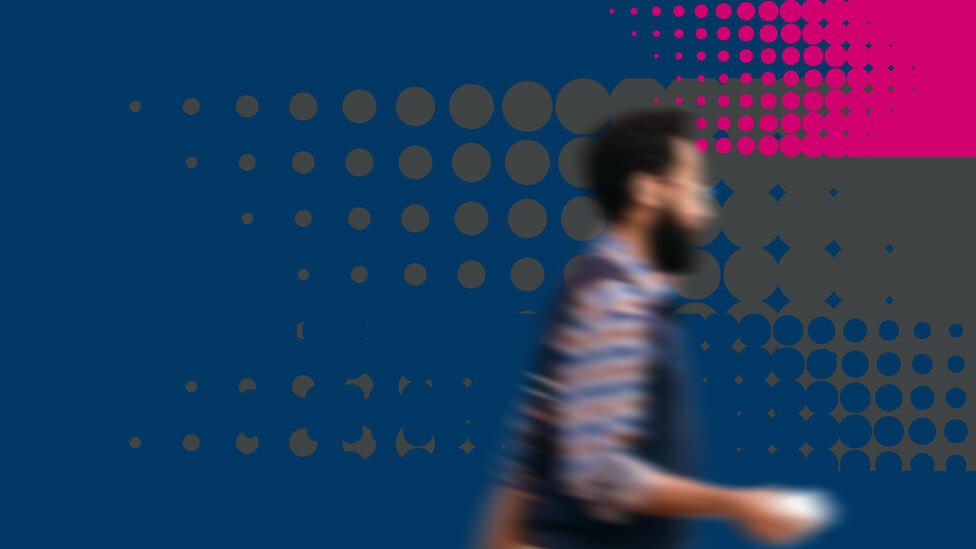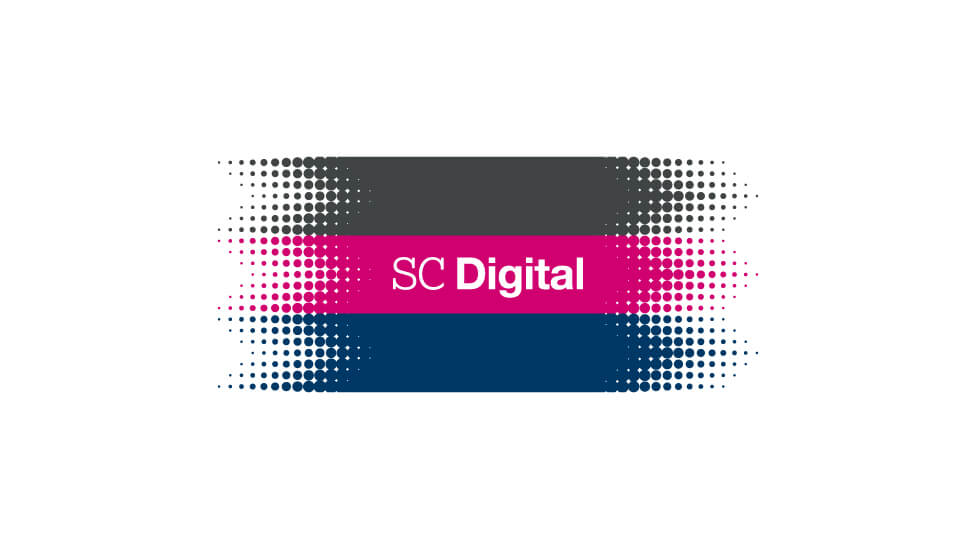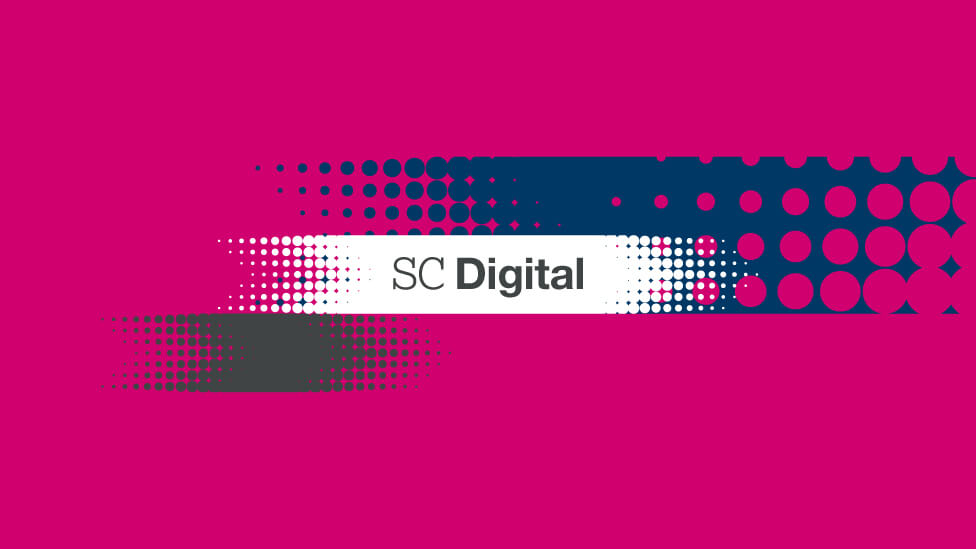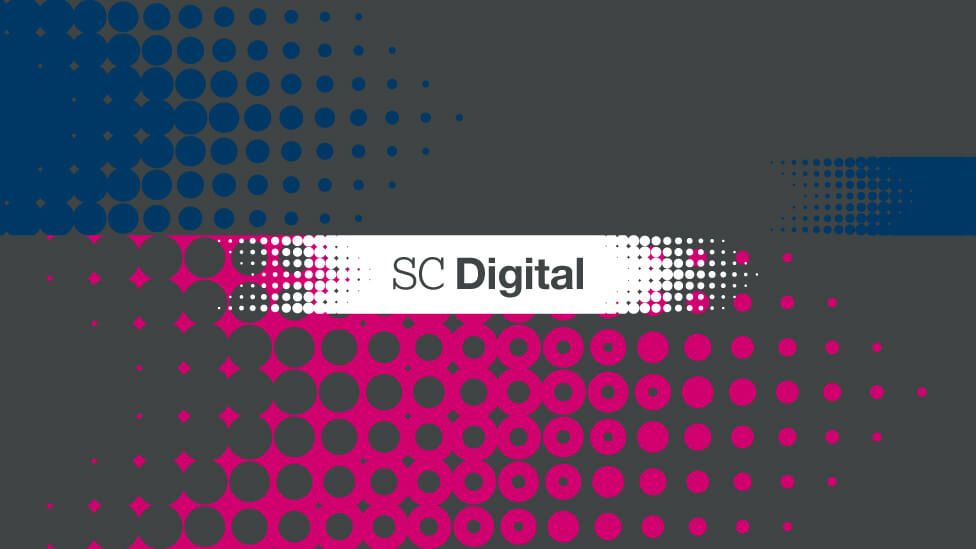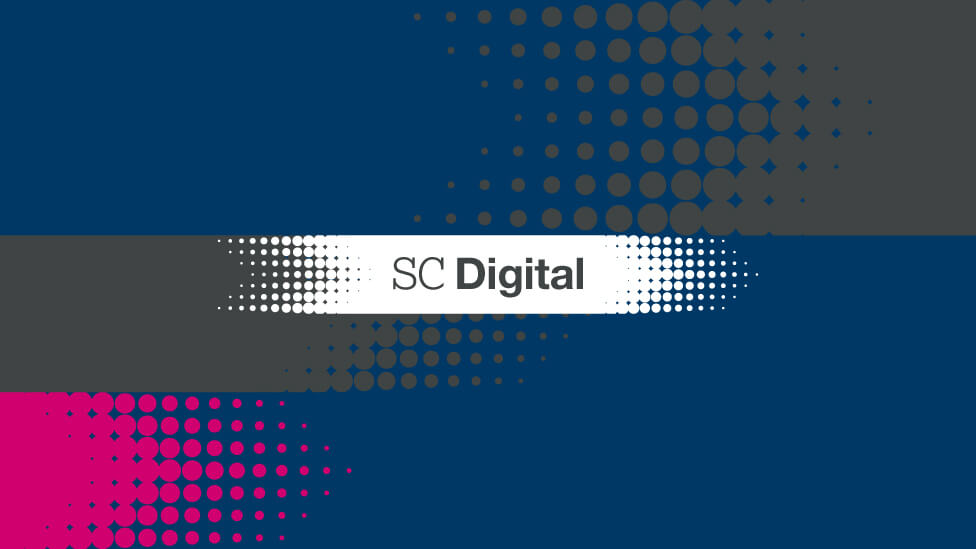 The internal awareness campaign assets also come to life with the inclusion of lifestyle shots from our client's image bank that make for engaging visuals to be used on AstraZeneca's internal online platforms.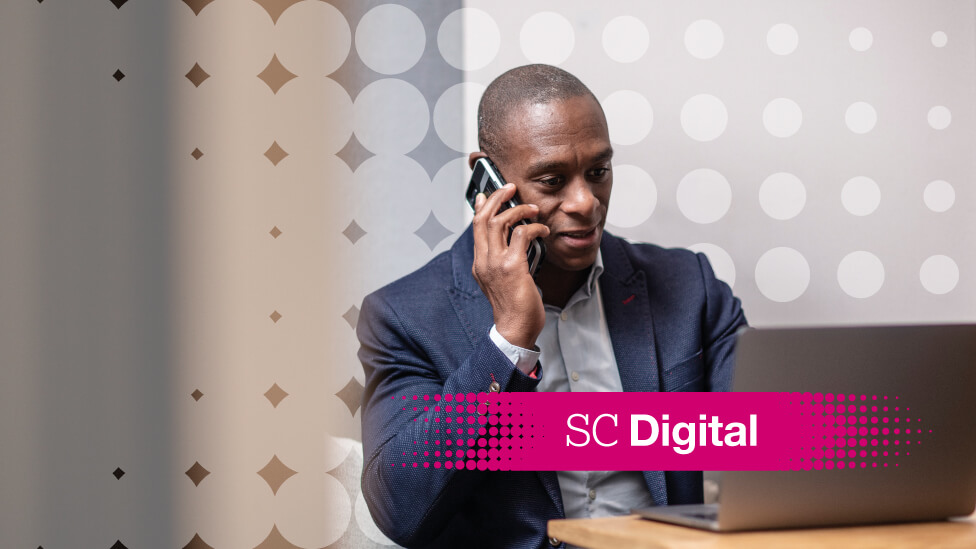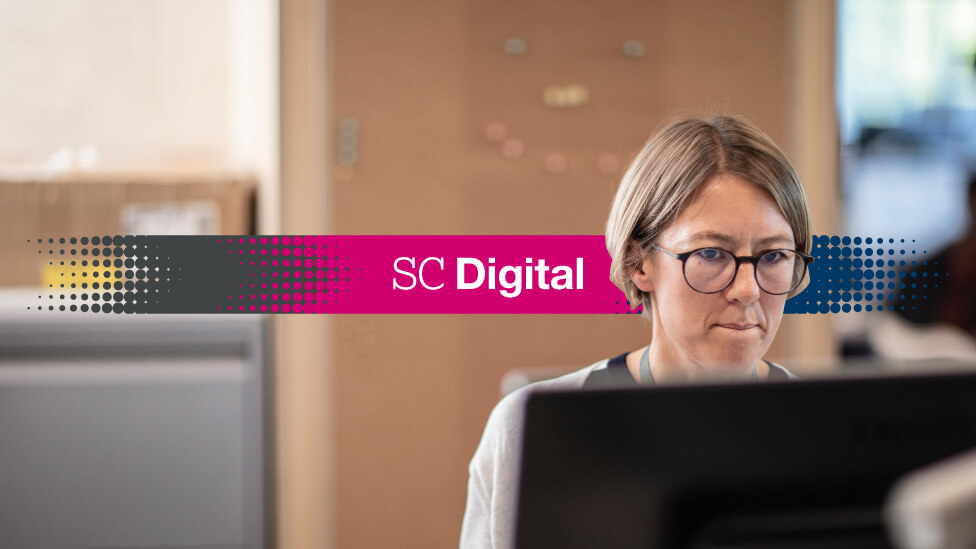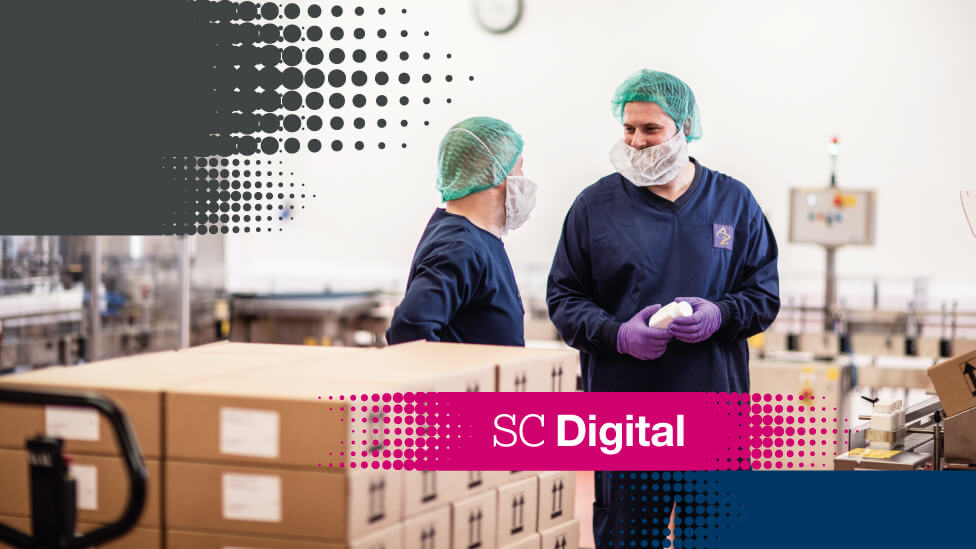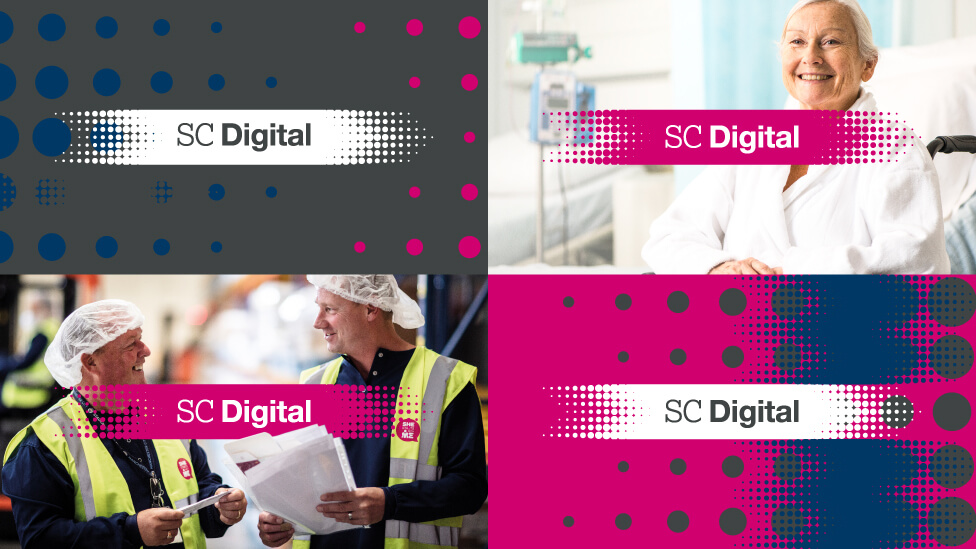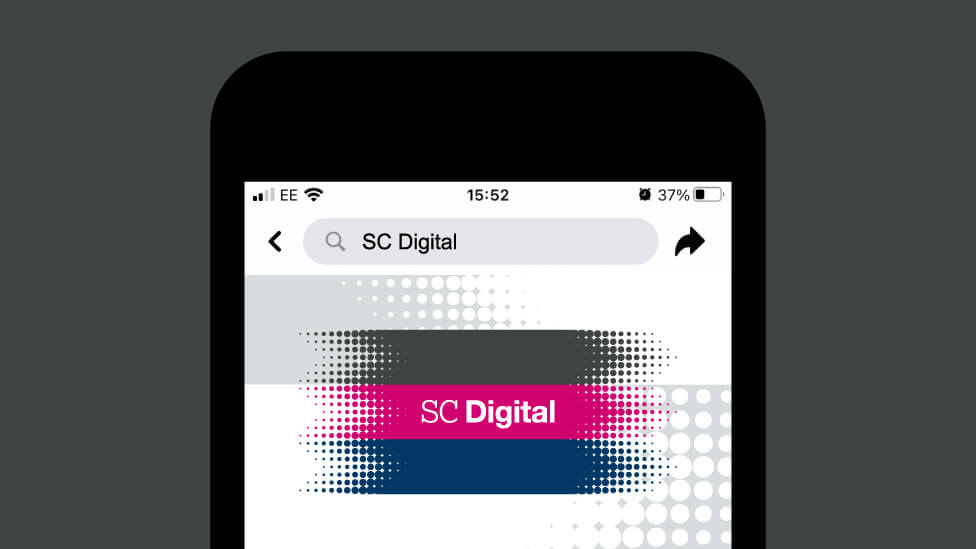 The email template we produced is simple from a design perspective to allow sender and recipients to focus on the message the email communicates.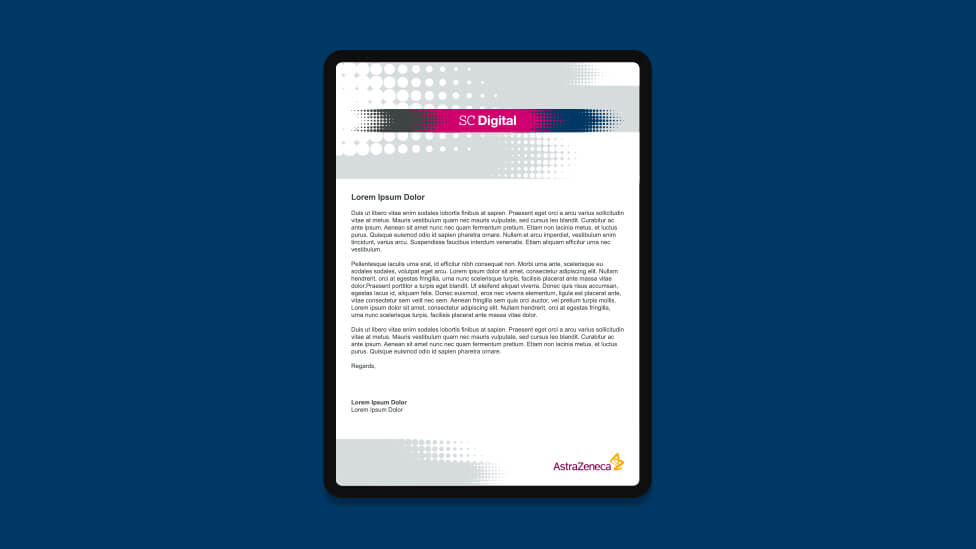 Focusing on the animation, we split it into two distinct sections. The first one acts as a presentation to introduce the Supply Chain Digitalisation programme, and it's filled with branded visuals that work in conjunction with the energy-filled music track to transmit the ideas of speed, energy and constant progress.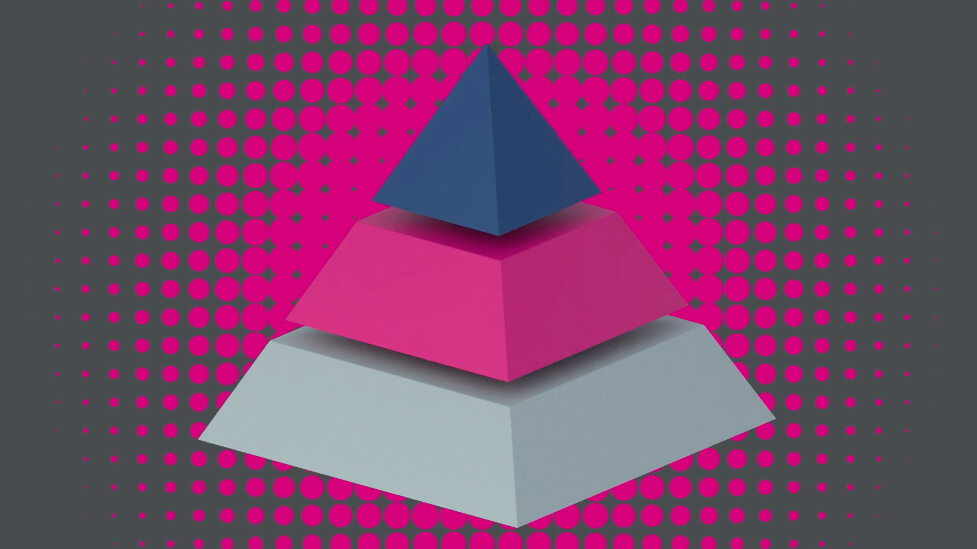 Adding motion effects and different scales to some of the fonts in the animation also help illustrate change and movement.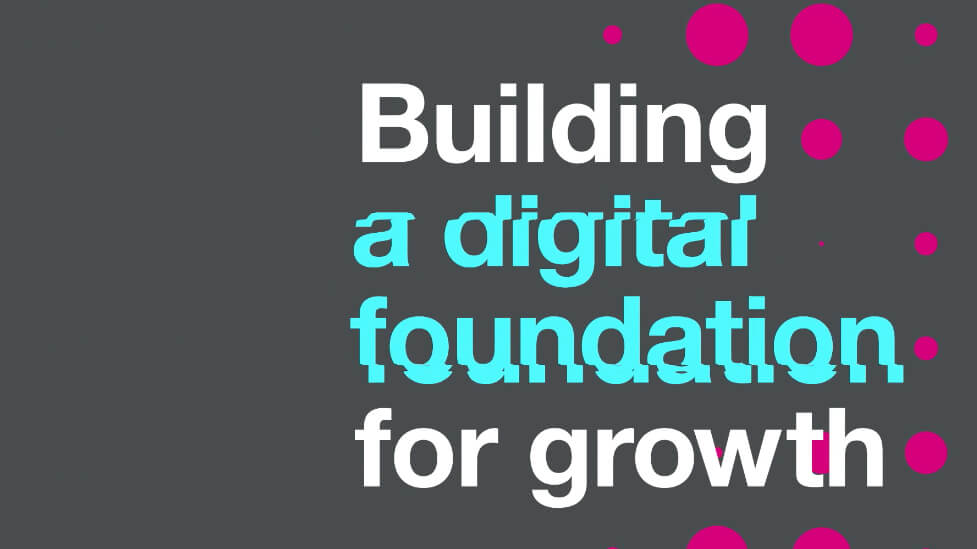 For the second half, we introduced character animation, which feels more personal not only because viewers may identify, but also because it feels more three-dimensional and almost realistic, with the "camera", the eye, panning across and focusing on different areas.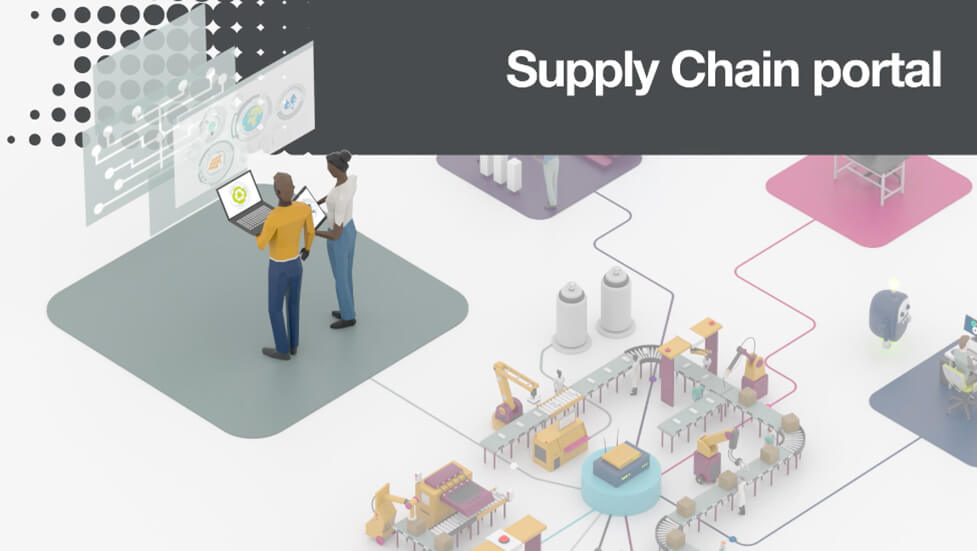 (*) – Here we show an edited version of the animation, for illustrative purposes.