A distinctive internal communications branding that conveys a sense of progression and perspective, energising Statoil's senior leaders to help them shape the company's future.
Background
Statoil, an international energy company with over 25,000 employees operating across more than 30 countries, has been committed to developing exceptional global leaders since their inception in 1972.
As the company adapts to increasingly challenging market conditions and looks to the future ahead, Statoil recognises that effective communications, and a powerful internal communications branding solution, are vital to increase employee engagement levels, and empower teams to help shape the future of energy.
A key element in the company's internal communications programme is Statoil's Leadership Academy.

The initiative allows our client to nurture top talent and emphasise the importance of personal commitment, teamwork, respect, desire to learn, self initiative, decision-making, responsibility and accountability. All essential elements to continue pushing the boundaries of technology and imagination, and deliver on the company's promise to solve the challenges faced by the oil and gas industry.

Challenge
Our client asked us to design a distinctive identity for their Leadership Academy. The new internal communications branding had to match their ambitions and help the company activate their culture of collaboration and change.
Solution
To represent a journey to a point in the future, we took inspiration from Statoil's existing brand guidelines: we multiplied and rotated our client's brand's 6-degree angle to create a ribbon device that conveys a sense of progression and perspective.
The new identity injects energy and movement to Statoil's internal quarterly newsletter – Leadership Perspectives – and frames content, helping the audience zero in on corporate messages.

The new internal communications branding was also applied to a variety of collateral, including Yammer postcards, where striking photography perfectly complements corporate messages devised to involve employees and reinforce Statoil's 'partnership' ethos.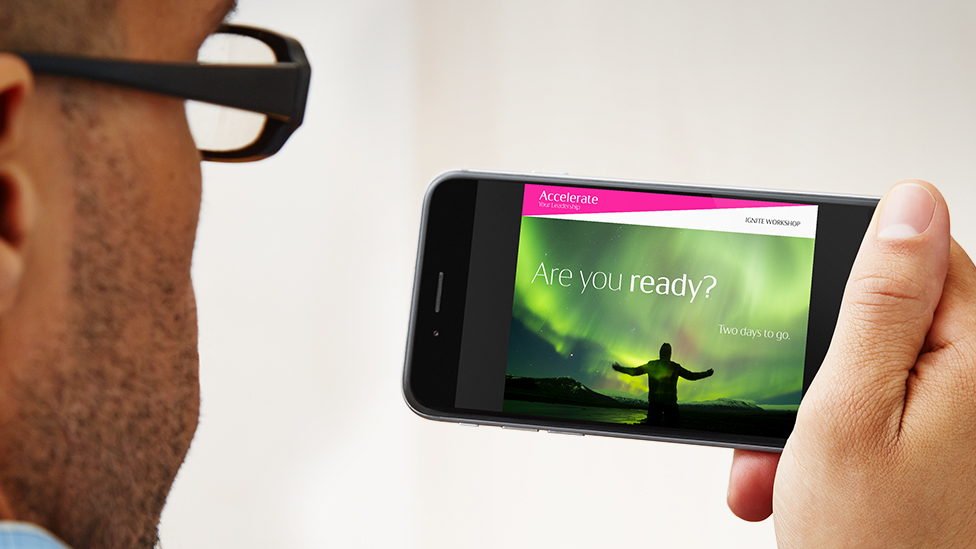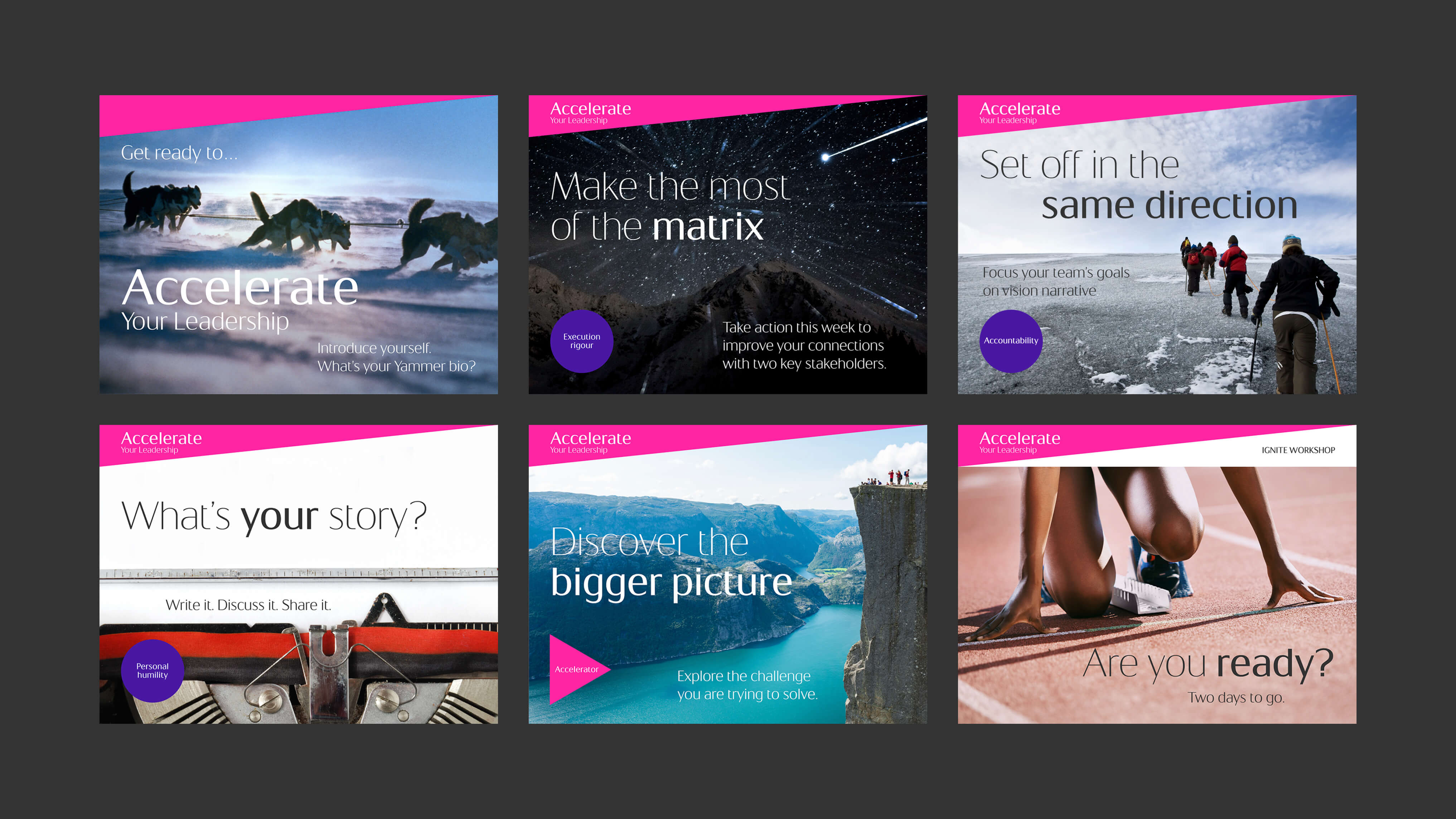 We also designed other internal collateral, including emails communications.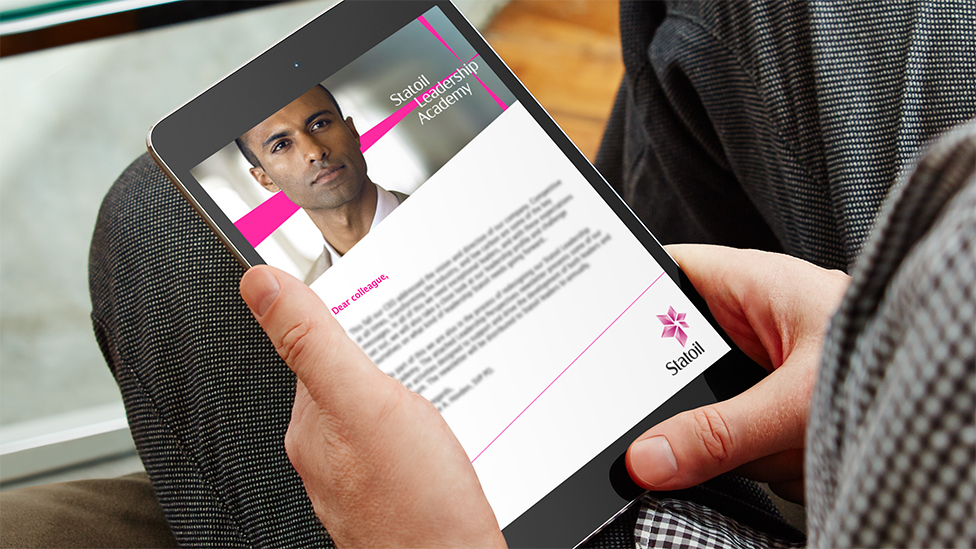 The internal communications branding project also included scope for the creation of a PowerPoint template.