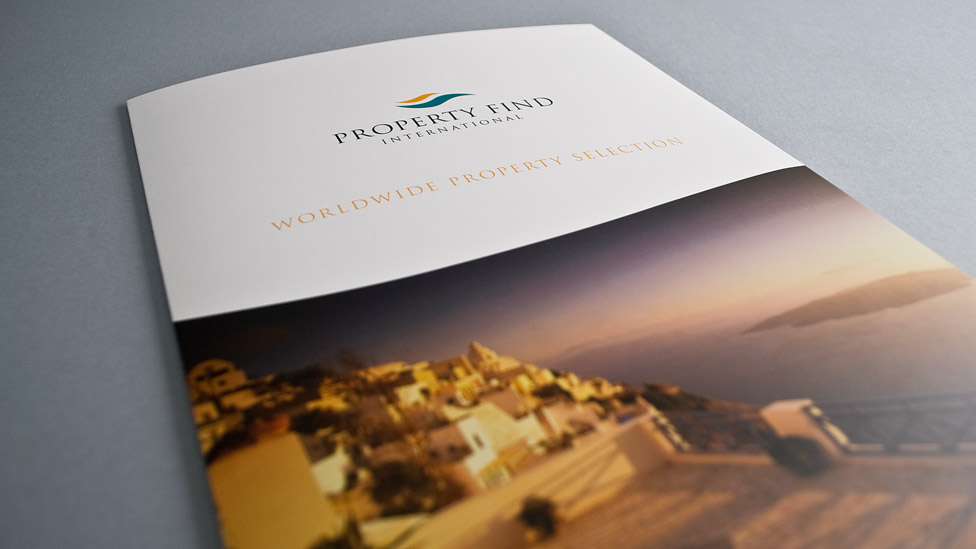 It was vital for a business dealing with significant investment from its customers that this international property brochure delivered a look which inspired trust, reassurance and credibility.
As a fledgling company run by a father and son team, Property Find International needed to get themselves noticed and appear to be much bigger than they were. The first job was to create a new brand for the company, which would give them the look of a much larger operation. We designed a new sophisticated logo, comprising of a classical serif typeface and elegant graphic evocative of a stylised waving flag.
The new logo then inspired the shape of the graphic running through the international property brochure design, with a strong sweeping band housing carefully selected photography, aimed at both business and leisure property investors. Picking up on the corporate colours from the new logo, the brochure was designed with a clean professional and yet warm and friendly look. Crisp, well laid out typography completed the look.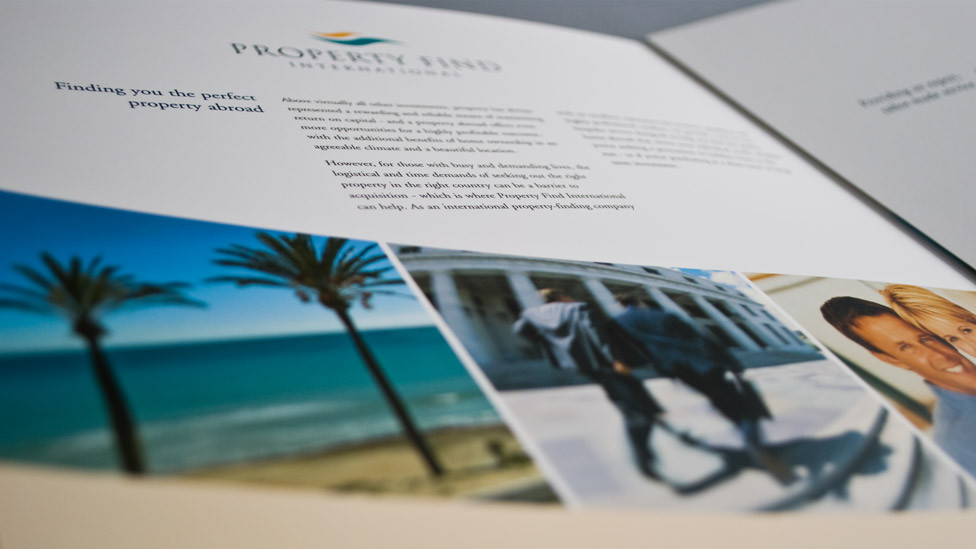 To allow the international property brochure to be as flexible as possible, the brochure copy was kept fairly generic and written in such a way so as not to date. On top of this we designed into the six page brochure a fold out pocket where more specific property detail sheets, itineraries or contracts could be inserted. The brochure was printed onto a crisp white silk stock and finished with a matt laminate, giving it a very upmarket feel.
Testament to the success of the design came with a phone call to Property Find International from a competitor company with over 100 staff, contacting them having received one of the new brochures. They expressed a strong desire to do business with them, but feared that Property Find International were probably too big for them and wouldn't be interested.