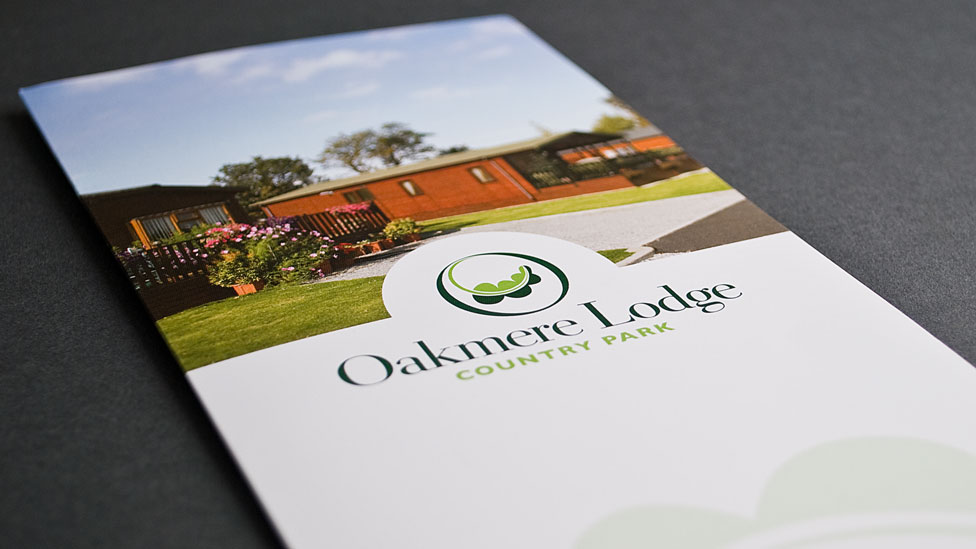 We helped our client engage with their target audience with leaflet graphic design that reflects the unique style of Oakmere Lodge.
Our approach to the Oakmere Lodge leaflet informs the audience of essential facts, and details the benefits of buying a property in the country park. The design reflects the contemporary style of the properties using a layout and written style that engages with the target audience. A sophisticated composition ensures the leaflet attracts the attention of a savvy audience and promotes the quality of the offering – spacious, stylish, well-designed lodges.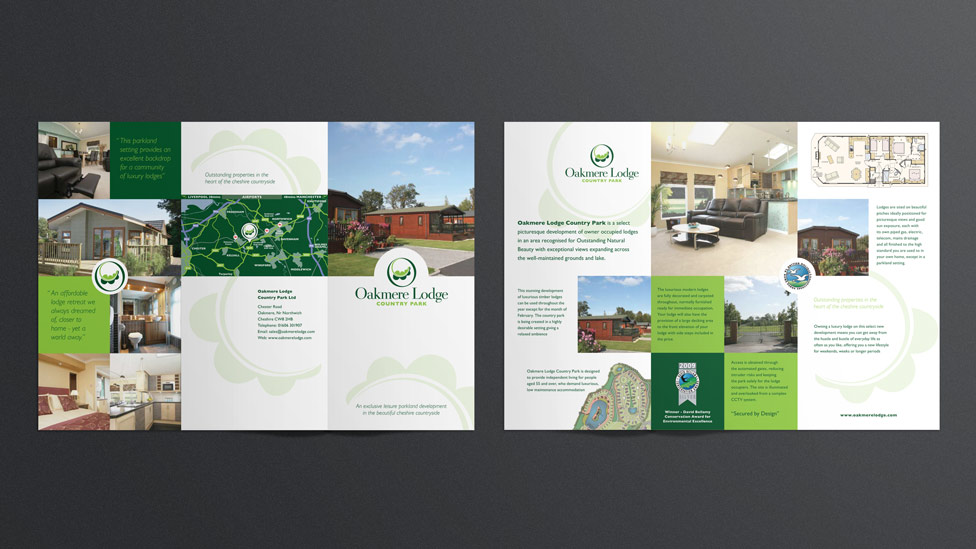 The leaflet graphic design style is consistent with the existing brand identity and uses beautiful professional photography taken at the park to encourage a call to action from the reader.
Punctuated with testimonials from customers to underpin the unique selling points, the rich, green colour scheme represents the lush nature of the park, and helps portray the character and beauty of the area.