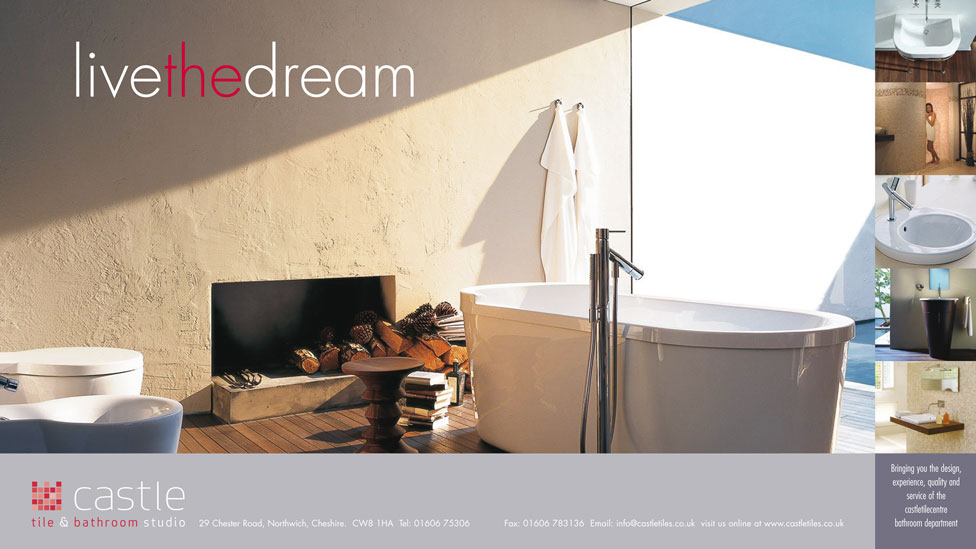 The designs for this lifestyle advertising project featured striking photography and provided audiences with inspiration.
Background
Situated in the heart of the Cheshire countryside, Castle Tile & Bathroom showcases the world's most desired brands within iconic and aspirational bathroom settings. From small and functional designs, to bathrooms that feel like premium and exclusive retreats, our client has a passion for perfection and total customer satisfaction.
Challenge
Having successfully developed Castle Tile & Bathroom's corporate brand style across the company's product brochure design as well as a suite of stationery, this time our brief was to create a series of lifestyle advertising designs for an ad campaign in the prestigious Cheshire Life magazine.
Solution
Using both single page and double page spread formats, we developed the stylish and established corporate brochure design into layouts suitable for the ad campaign. The lifestyle advertising designs featured striking photography, aimed to provide the target audience with inspiration and trigger the desired reaction. We chose a chic modern typeface which when combined with the clean and contemporary design style makes the adverts suitably reflect the ethos and product range of the business.
Have a look at other examples of striking and effective advertising campaigns.