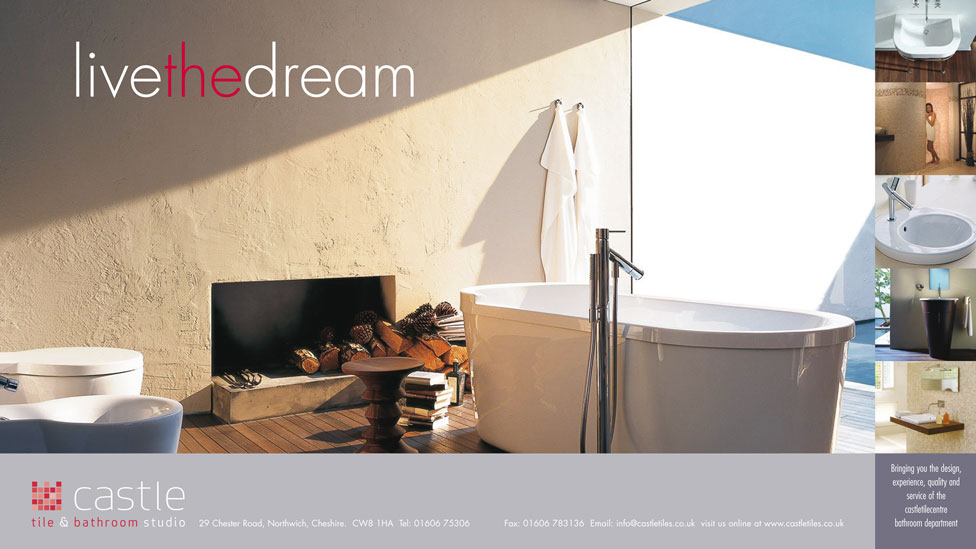 Challenge
Having successfully developed Castle Tile Centre's corporate brand style across their product brochure and stationery, we were asked to create a series of lifestyle advertising designs for a magazine campaign in Cheshire Life.
Solution
Using both single page and double page spread formats, we developed the stylish and established corporate brochure design into suitable layouts.
The designs for the lifestyle advertising featured striking photography, aimed to provide the target audience with inspiration and trigger the desired reaction.
Combined with the chic modern typeface and clean and contemporary design style, the adverts suitably reflect the ethos and product range of the business.