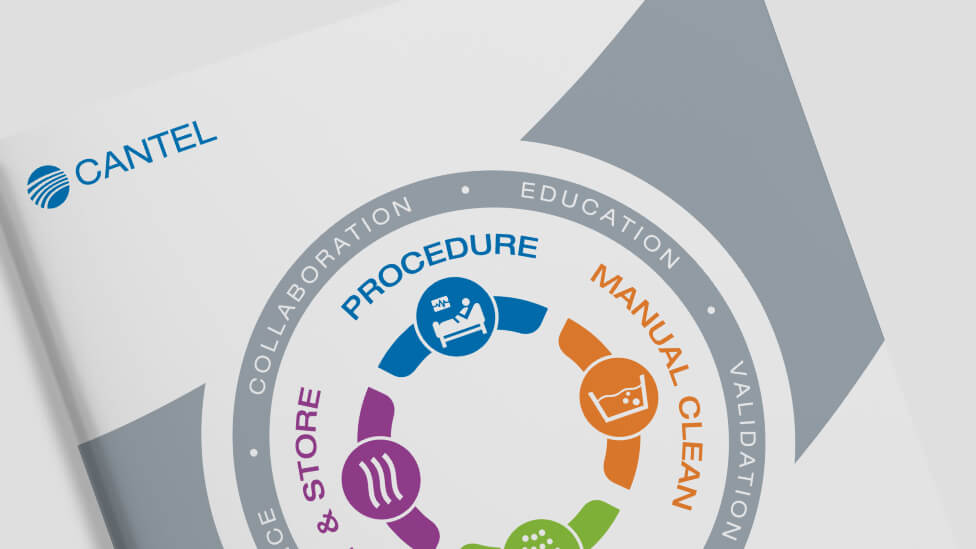 We created a simple yet powerful medical brochure that helped Cantel Medical in their efforts to generate incremental sales.
Background
Cantel Medical offers solutions in the fields of water purification and filtration, healthcare disposables and endoscopy. Having recently celebrated 20 years of global leadership in infection prevention, our client asked us to create a brochure to support sales teams as the company continues to set ambitious growth targets.
Challenge
The brochure, aimed at busy healthcare professionals, had to communicate the company's achievements to date, as well as the products and services it provides in a clear and concise manner in order to trigger an immediate reaction in the target audience.
Solution
The medical brochure we created conveys the concepts of protection, cleanliness and efficiency offered by Cantel's product portfolio and expertise, thanks to a beautifully clean design that guides readers through the content effortlessly.
"Thanks for your time on this, it looks great and you've been fab at

accommodating everything we asked for."

Marketing Manager, Cantel Medical (UK)
Inspired by our client's 'Circle of Protection' – a graphic that perfectly sums up products and services in a unique and effective way – we used the circle to evoke the seal of approval that our client delivers to the healthcare market.
We offset the overall clean design by introducing a grey 'swoosh' shape that adds movement and energy.
This visual device also provides an interesting way of dividing content inside the brochure, where we used it to cut across the page, compelling readers to focus on a photograph of a healthcare professional operating Cantel equipment.
Limiting the use of colour to headings and icons taken from the 'Circle of Protection' further reinforces the crisp modern feel of the brochure.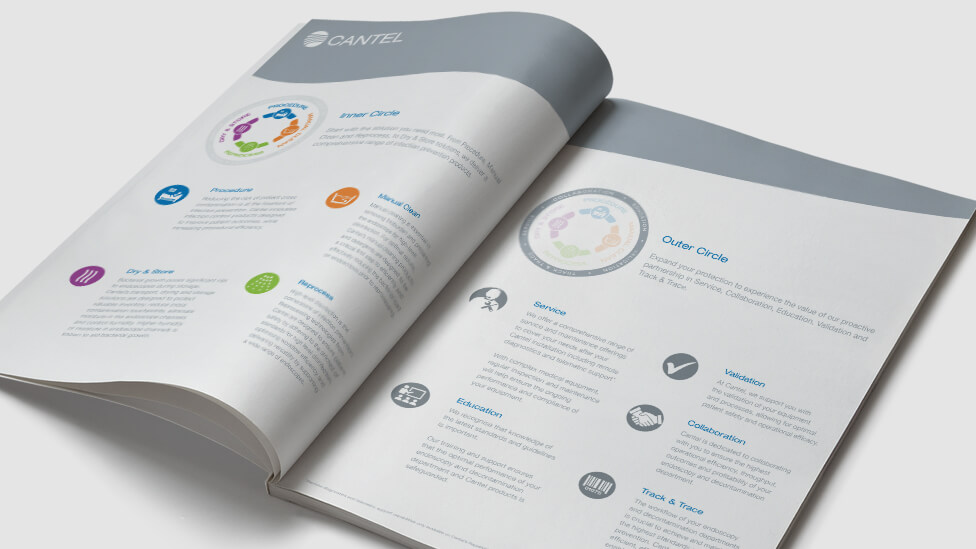 We also included a simple yet effective timeline detailing the company portfolio and historic milestones that have led to Cantel's success today.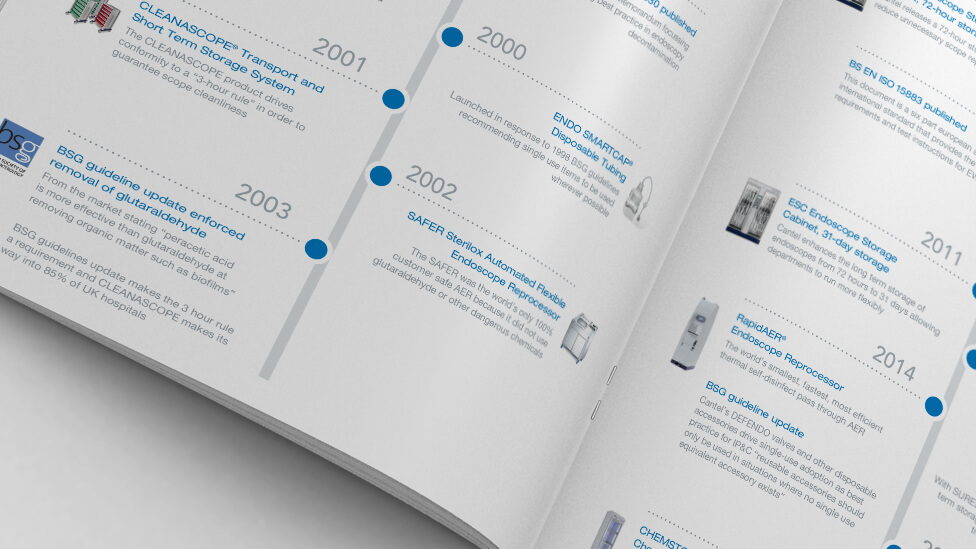 Have a look at other examples of effective brochure design.