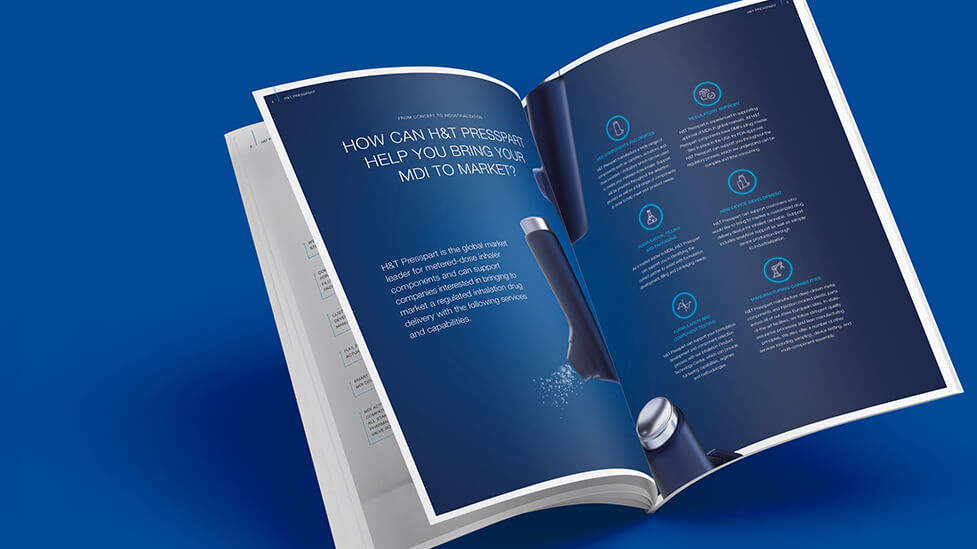 The clean and uncomplicated design of this product sales brochure leaves room to focus on the product and its key attributes.
Background
H&T Presspart manufactures high precision components for inhalation products, with the company's main focus being dry powder inhalers and metered-dose inhalers (MDIs). For the past 50 years, MDIs have helped treat conditions such as asthma and COPD. The devices are tried, tested and trusted for safe drug delivery, providing the exact amount of drug required – no more, no less.
Our client supplies components to 85% of the world's MDIs, in every continent, servicing from big pharmaceutical global corporations to smaller regional operations. H&T Presspart is already sharing their expertise and supplying components to customers in Canada and the US, as well as working on development initiatives in Australia and South America.
H&T Presspart goes beyond offering medical expertise and, complying with all national regulations, can help their customers bring new products to market, offering support to reach their goals, including laboratory, quality, regulatory and industrialisation support.
In recent years, interest in MDIs has increased in the medical cannabis market. CBD (Cannabidiol, the second most prevalent active ingredient in cannabis) was discovered back in 1940. As of 2019, clinical studies on CBD have revealed that it can play a key role in preventing the breakdown of a chemical in the brain that affects mental function, pain and mood, as well as helping reduce anxiety.
Challenge
To help our client generate awareness in the medical cannabis MDI market, our brief was to design a product sales brochure to showcase their medical and manufacturing expertise, as well as how H&T Presspart can help clients develop their own customised medicinal cannabis MDI. With one of the key elements of this exercise being customisation, we also had to produce a new product design to help illustrate H&T Presspart's offering.
Solution
Starting with the product design, after carrying out thorough market research and a full brand audit, we applied a series of features that would best promote the new customisable device.
Moving on to the brochure design, it's clean and uncomplicated, leaving room to focus on the product and its key attributes. Instead of producing a traditional medical brochure, we focused on the lifestyle benefits the use of a medicinal cannabis MDI can bring to patients, with photography that exudes positivity and hope.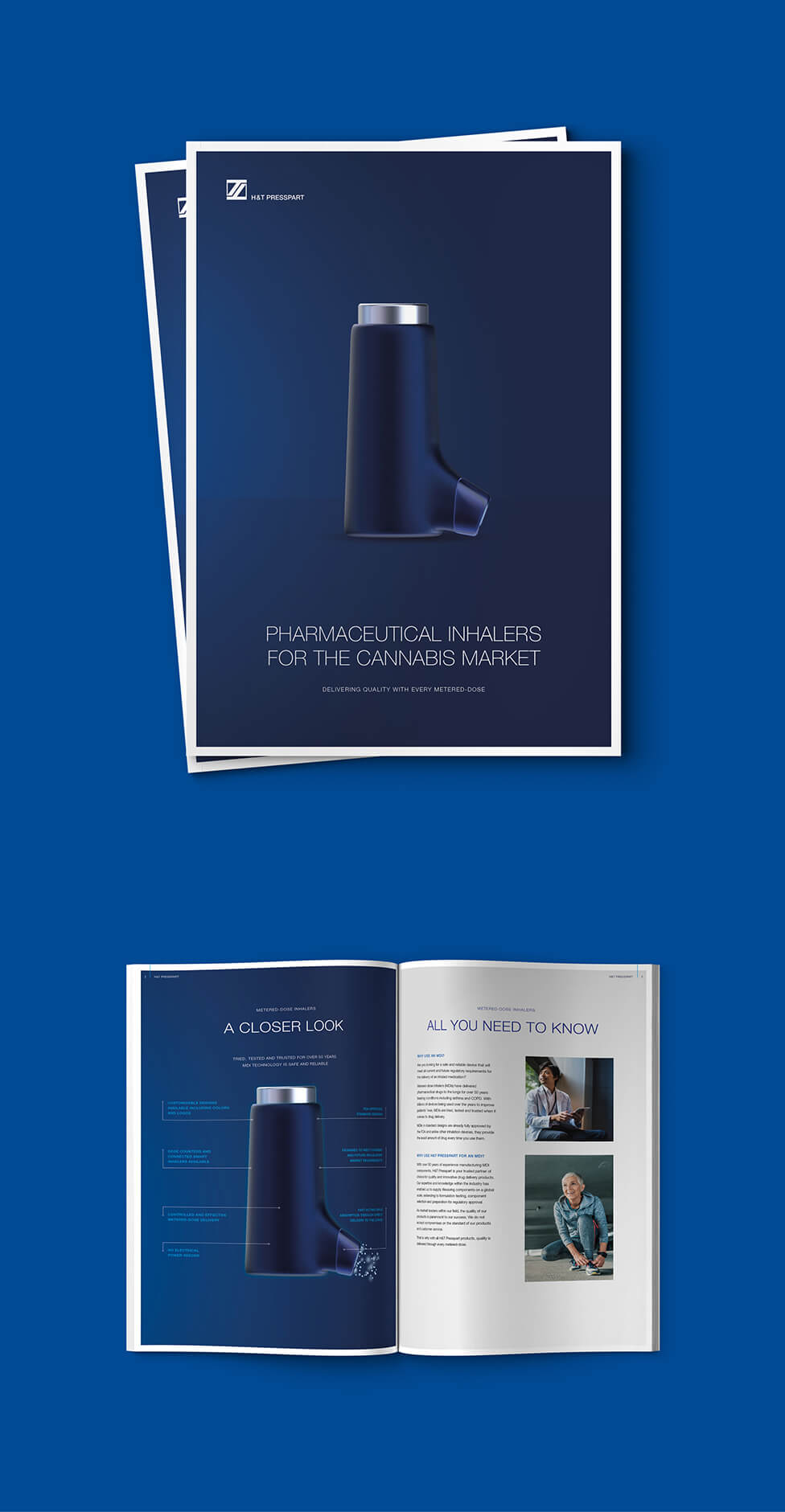 The stylish product renders and highly detailed illustrations we created for the product sales brochure contribute to highlighting H&T Presspart's leadership as a technical expert and industry innovator.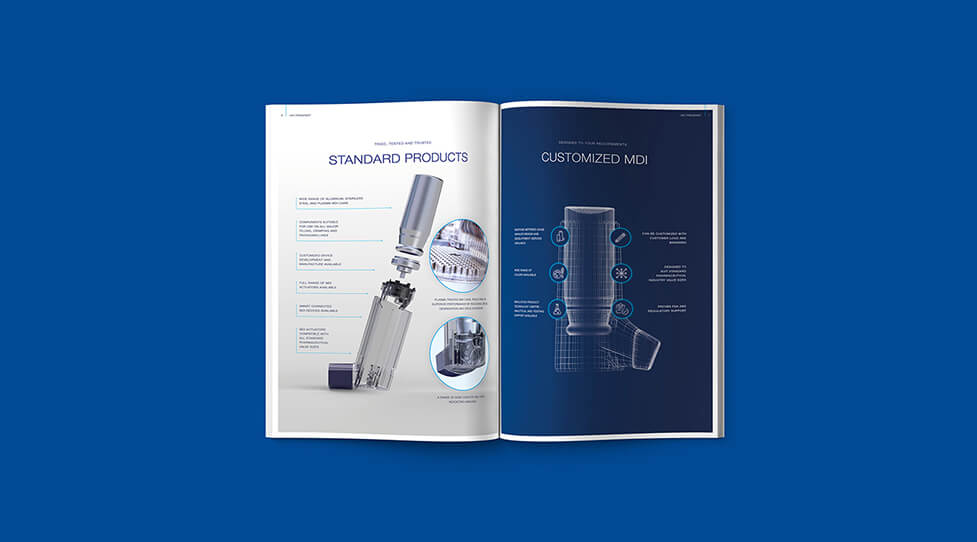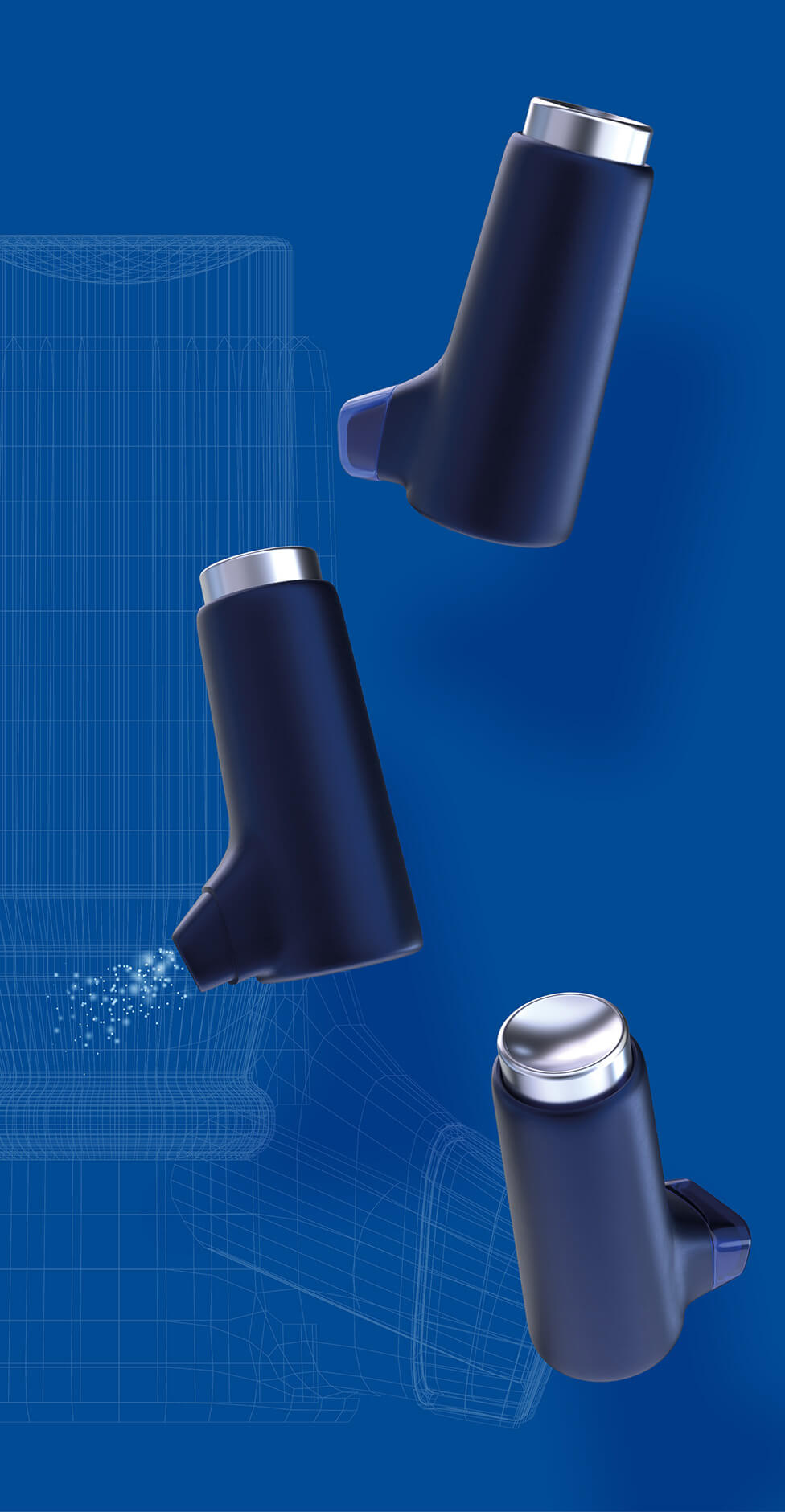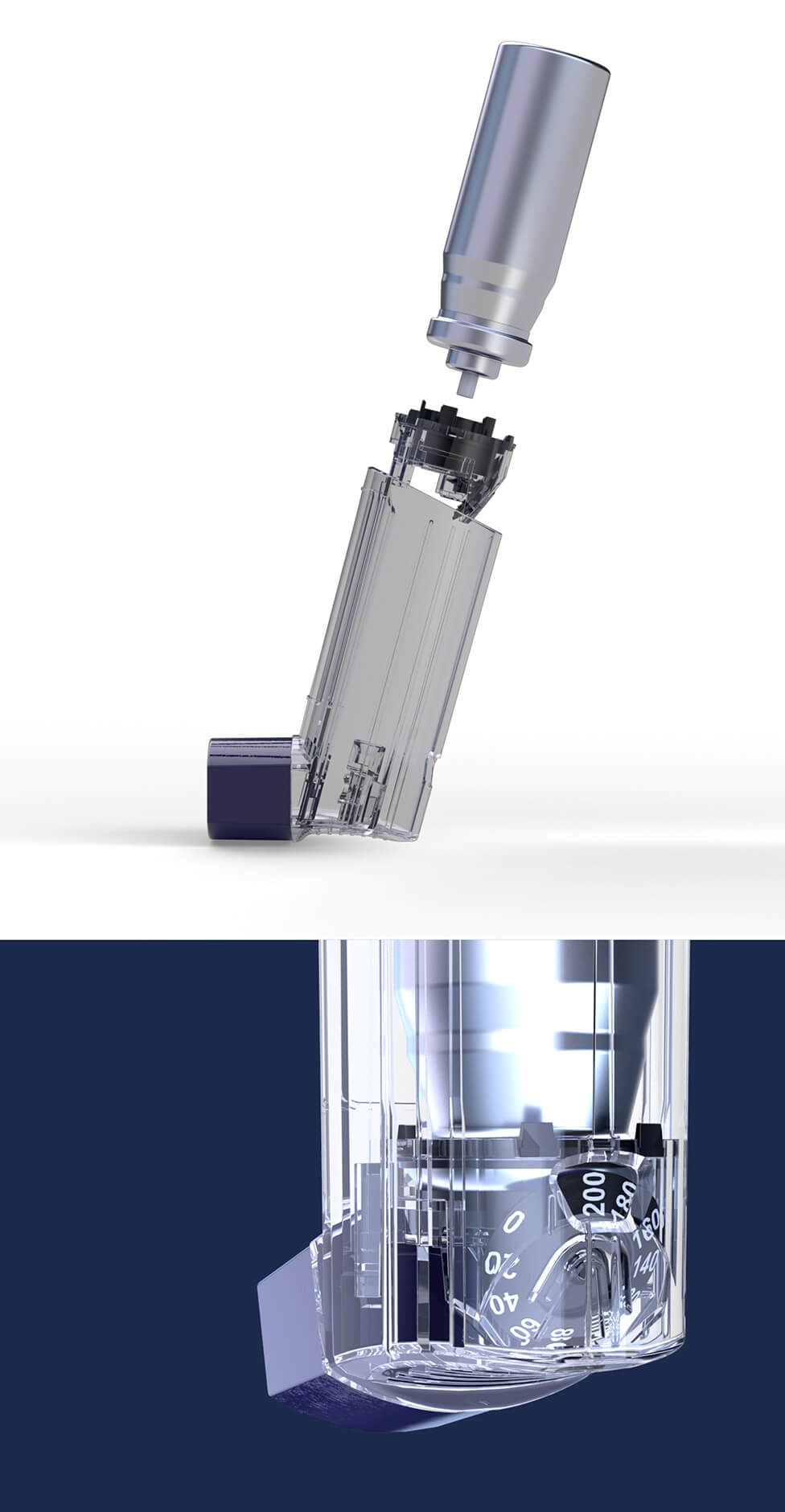 We created a unique set of icons and added a glow effect, adding to the premium look and feel of the sales brochure.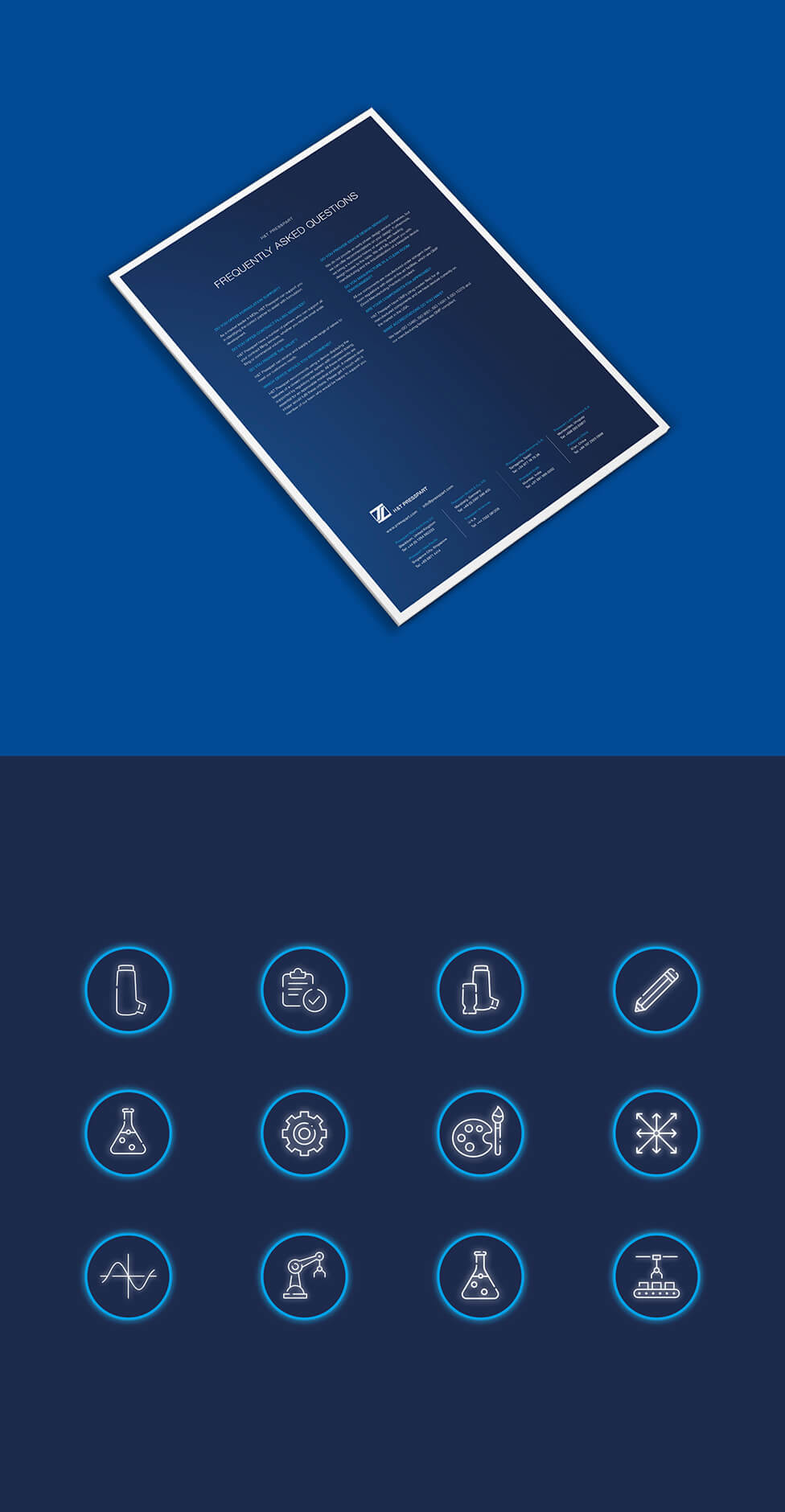 H&T Presspart's Marketing Manager commented: "Parker have done it again, the brochure looks great, thank you".