~ The animation included in this case study is a voiceover-free,
edited version of three separate animations we created for our client ~
Aimed at oncology nurses specialising in Neuroendocrine cancer, we created an engaging and informative training medical animation that succeeded at generating awareness of this rare and uncommon cancer and the treatments available.
Background
Present throughout the body, the role of neuroendocrine cells is to keep us well by monitoring what's happening within our bodies, and communicating with each other to release substances such as gut hormones and / or peptides to help our bodies function normally. These cells communicate with each other through a complex network called the Neuroendocrine System.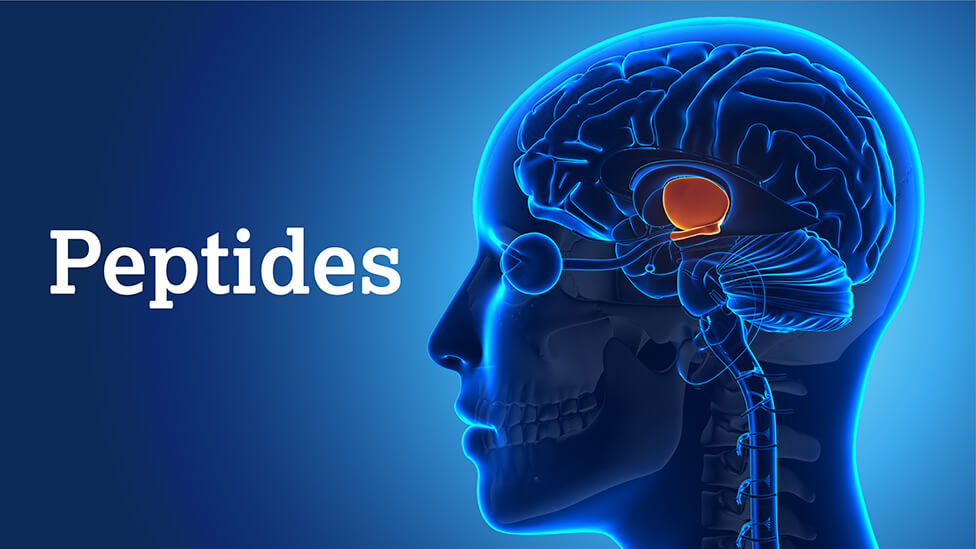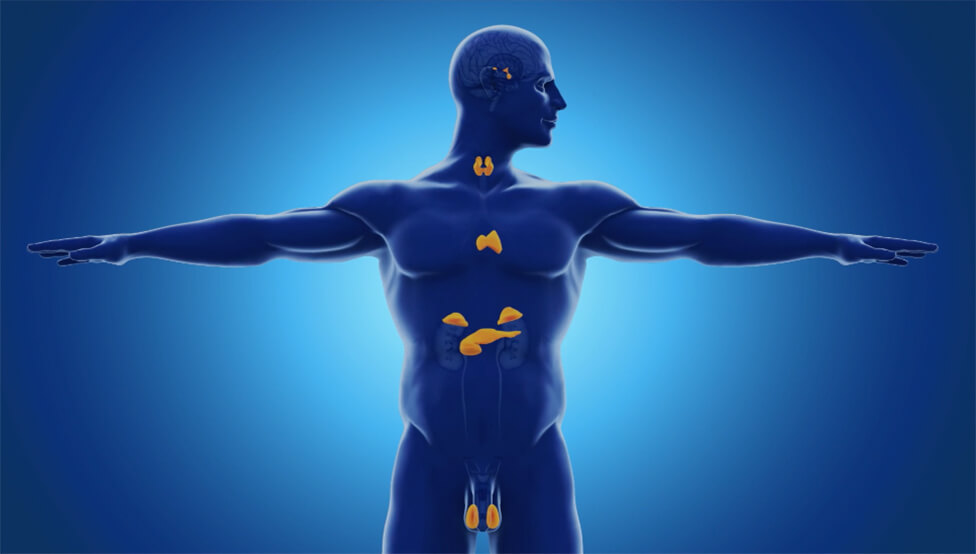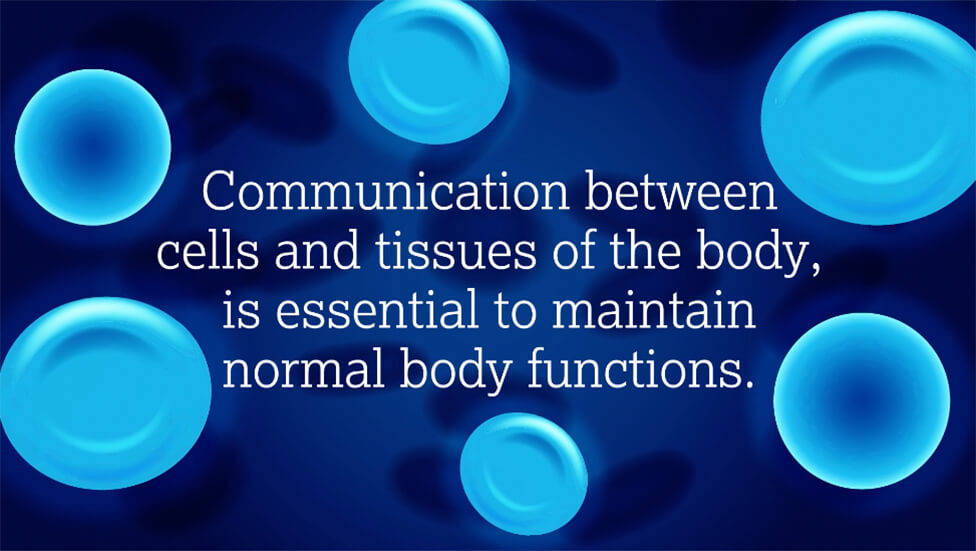 Cancer of the highly spread Neuroendocrine System is considered rare and uncommon, and can produce a wide variety of symptoms in patients, or in some cases, none at all; it depends on which neuroendocrine cells are affected and how abnormal they have become in terms of hormone / peptide production, size and position.
Neuroendocrine Cancer UK (NCUK) was born to support patients and their loved ones, and to increase awareness of this rare disease and reduce confusion around it. As this is a rare and uncommon cancer, and even the terminology used often differs amongst healthcare professionals, medical oncology support staff were finding themselves in situations where patients and their families had more in-depth knowledge of this type of cancer through their own personal research. With this in mind, our client had identified a need to restore faith in oncology nurses by launching its Nursing Academy, which aims to educate them on Neuroendocrine cancers and how treatment works.
Challenge
As part of the Nursing Academy's programme, our client asked us to produce a medical animation with added voiceover. With a very strict budget to adhere to, the animation would be used in webinar training courses, and our brief was to make it both informative and engaging, despite the highly specialised nature of the subject, to guarantee its success as a training tool.
Solution
Ensuring consistency with the Neuroendocrine Cancer UK brand, we created three animations* in total:
Endocrine and Neuroendocrine Systems
PRRT, Peptide Receptor Radionuclide Therapy
Advantages of PRRT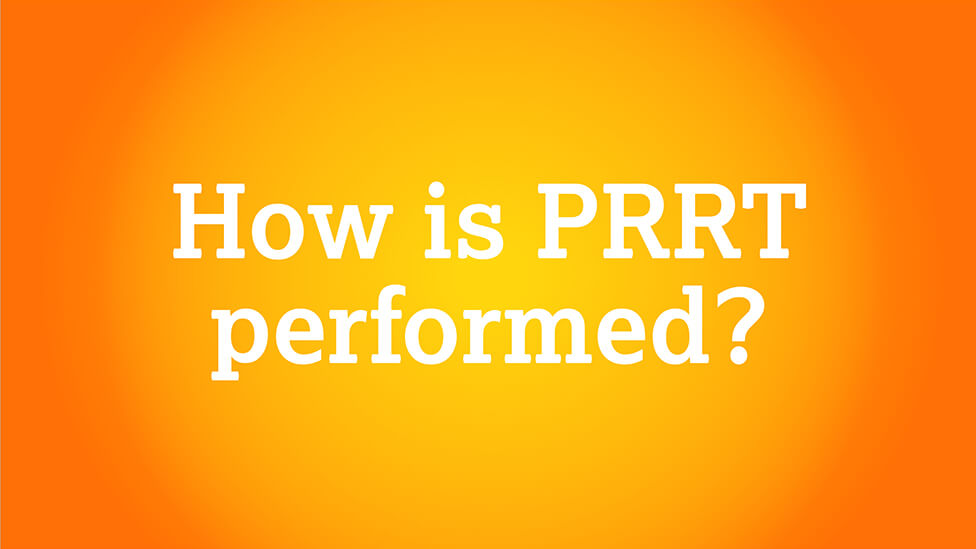 With a very complex script that couldn't be simplified or modified for the audience, to maximise understanding we filled the animation with a combination of detailed anatomical 3D models and explanatory captions that served as user-friendly visual aids for the terminology-intensive content.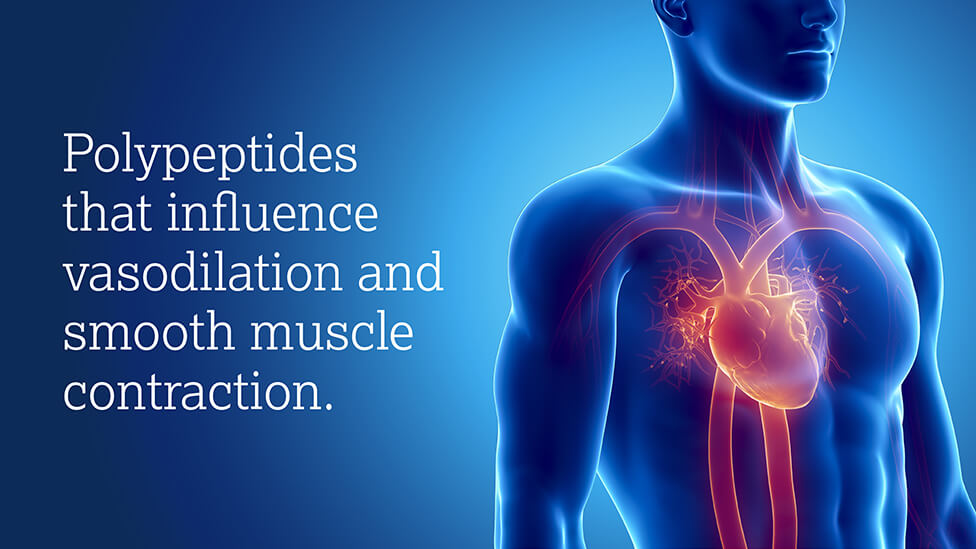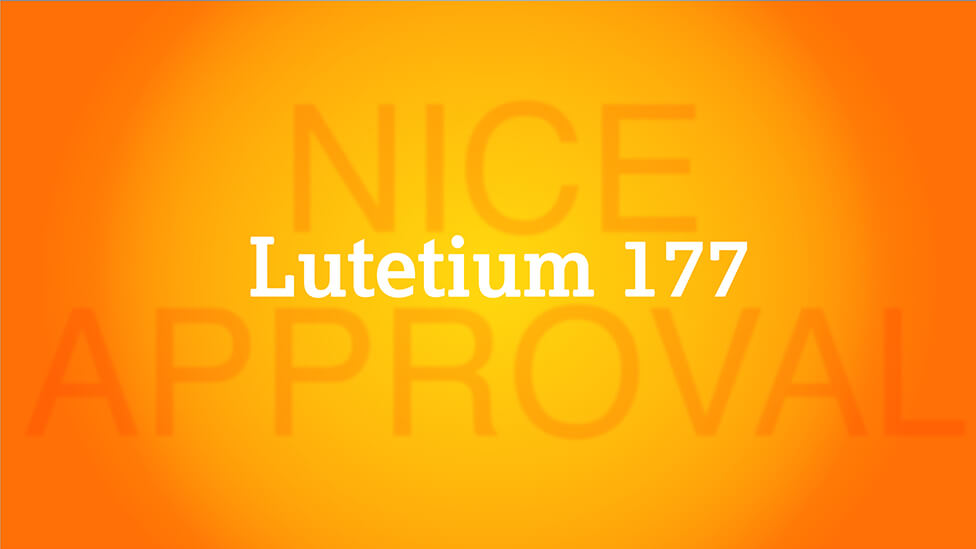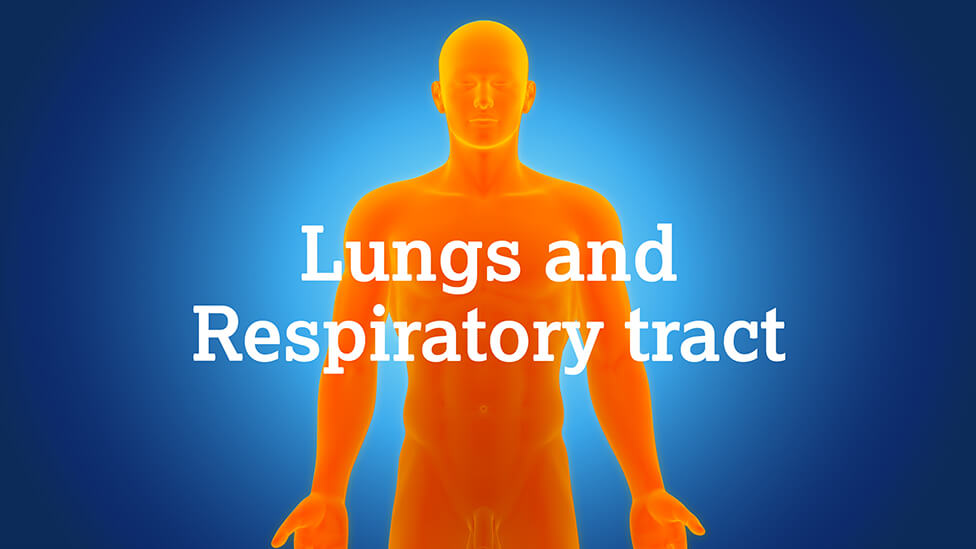 In the last few years, treatment for Neuroendocrine cancers has been benefitting from precision medicine, where oncology professionals move away from a 'one size fits all' approach to instead focus on a personalised treatment based on variations in genetics, lifestyles and environments. Simple yet impactful iconography and illustration helped us visually communicate this approach within the animation.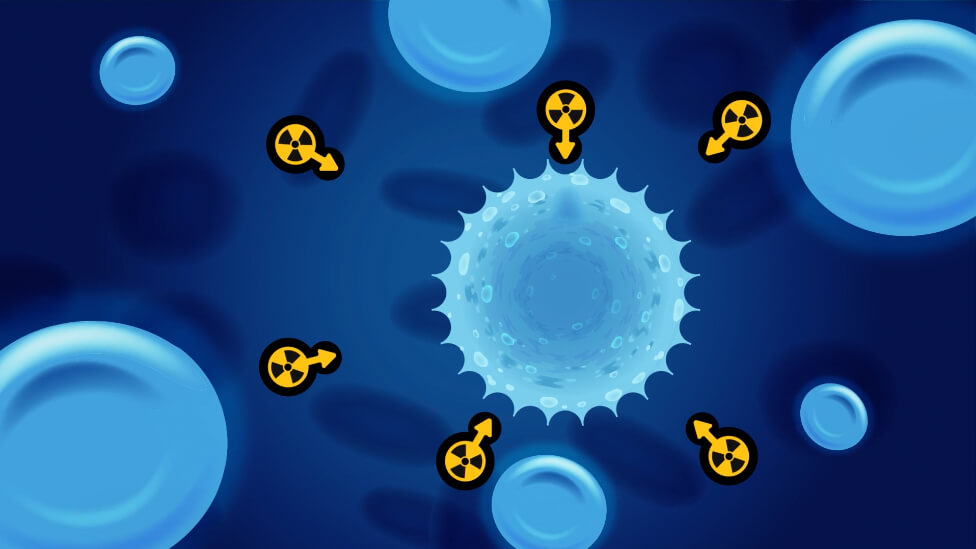 Above, the nuclear treatment locks on to the cancer cell and destroys it.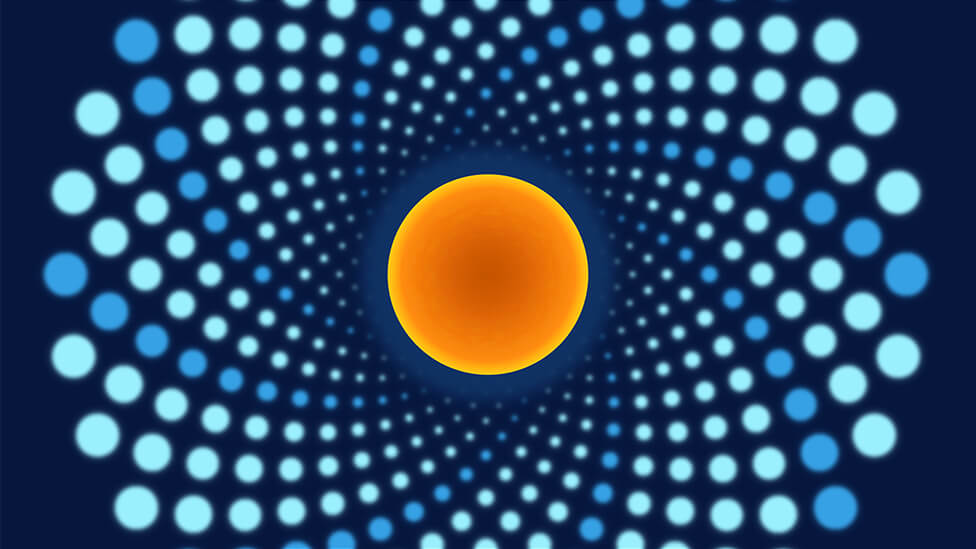 Colour helps punctuate the story, whereas the use of layering and lighting effects add energy and movement to the medical animation.
The success of this animation demonstrates how we took on a very complex medical treatment carried out through precision medicine and created a simple yet highly effective graphical approach to tell the story.
"Thank you so much for all the work you've done on these animations.

They really will provide important knowledge to those who care for patients with Neuroendocrine cancer,

and I sincerely thank you for completing the job to such a high standard."

CEO & Co-Founder, Neuroendocrine Cancer UK (NCUK)

(*) – An edited version of all three animations has been provided here for illustrative purposes