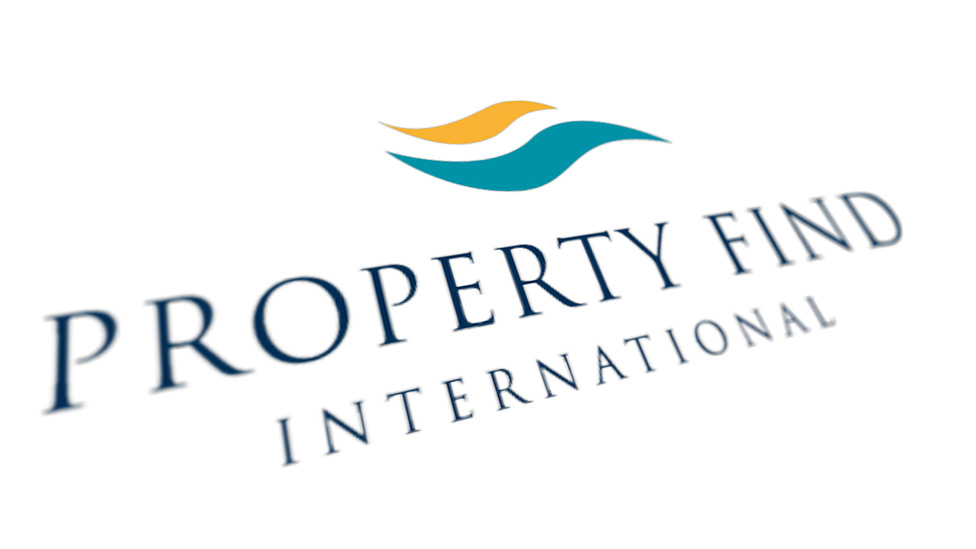 Property Find International asked us to design a new business logo for their exciting venture.
Background
Previously operating as a low key but successful UK mortgage brokerage working from home, the entrepreneurial duo identified a significant business opportunity servicing UK residents looking to invest in property in Europe.
Challenge
Realising that the new start-up company needed a new business logo which made them appear to be a much bigger player than they were, they enlisted our help.
Solution
We designed a range of initial concepts, exploring different typographic styles, colour-ways and graphical elements. The decision was almost immediate and unanimous – the classic serif typeface set with wide kerning to give it authority and poise, set off with the stylised fluttering flag graphic, created a new business logo with the feel of a much larger, established multinational organisation.
Over the years we have helped clients

of all shapes and sizes attract audiences

through striking and effective logo design.

Have a look here to find out more.
Testament to the success of the new logo design came a few months later, when a much larger international property agent contacted Property Find International expressing an interest in joining forces with them, but fearing that they would be too small for Property Find International to be interested – evidence of the power of a great brand.