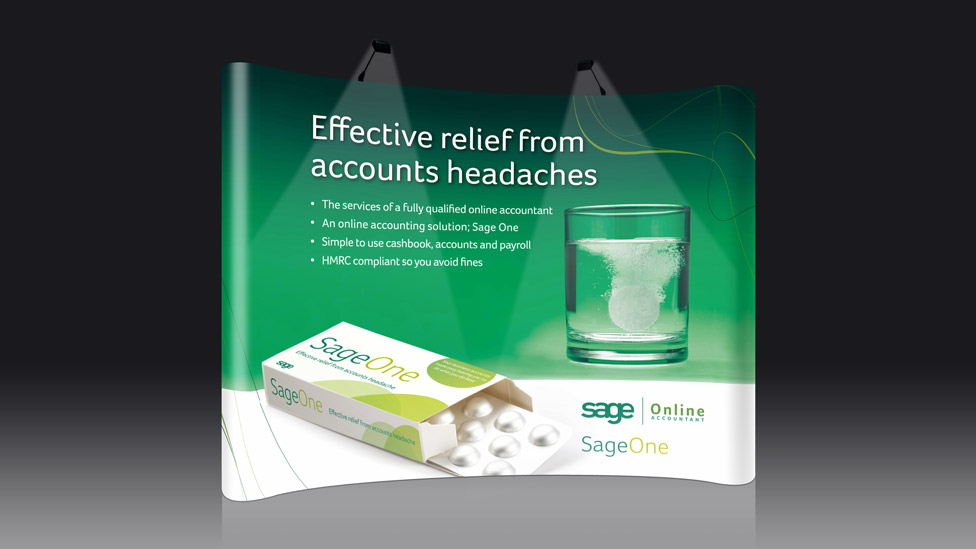 This striking pop up system was designed to support a wider marketing campaign to raise awareness of SageOne – the company's new online accounting product.
The creative concept behind the campaign revolved around the notion that SageOne can provide effective relief from accounts headaches. In an industry which is renowned for being slightly deadpan, Sage often use a personable approach to their marketing and sales collateral, adding personality to their brand and better connecting with customers.
The pop up system consists of an interlocking framework of lightweight rods, making it incredibly flexible and perfect for transporting between shows and offices. The graphics are printed on a durable material and lights are optional to use along the top of the framework to highlight areas of the pop up system.