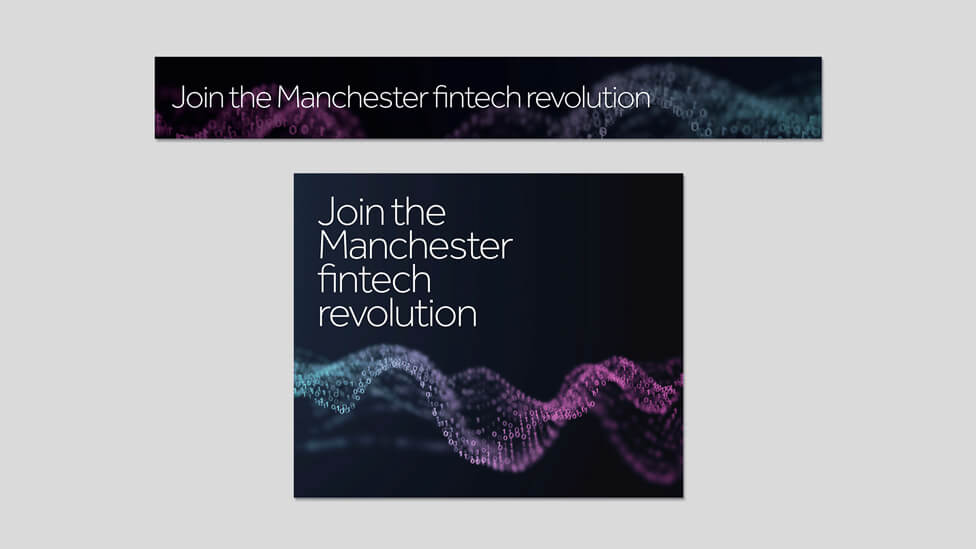 The design and build of these recruitment web banners focuses on conversion, with copy that hooks viewers in straight away, prominent CTAs and minimum rotations.
Background
Established in 1965 as one of the UK's first two business schools, Alliance Manchester Business School is part of the prestigious University of Manchester, and the largest campus-based business and management school in the whole of the UK.
Ranked second in the country for research power, our client's influential research impacts all areas of business and management. One of the key focus areas for our client is the rise of fintech in the last few years: according to the latest UK Fintech State of the Nation report, $3.3 billion was invested in UK fintech in 2018 and the number of firms in the sector is predicted to double to more than 32,000 by 2030.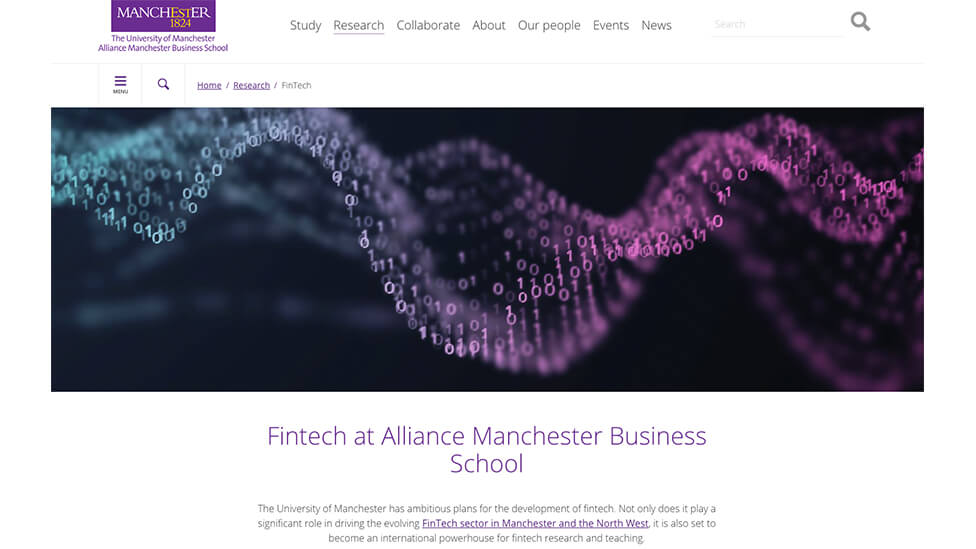 In the midst of this Fintech Revolution, the University of Manchester recently received a transformative £2.5million donation from Greensill, a leading British fintech company, to boost the region's capacity and capability in Financial Technology. The aim of the funding was to provide our client with the tools and resources to drive the fintech agenda in the region, with a new Chair in fintech as well as other academic posts and PhD scholarships over a five-year period. The donation will also enable the collaboration of academics from across the University to promote multidisciplinary research and support student entrepreneurship in fintech and other related fields.
Challenge
Part of our client's fintech agenda was to attract top candidates to the newly created posts with an ambitious digital campaign, so we were asked to create a set of recruitment web banners to attract the best talent to the School.
Solution
We created two design styles: one nods at the technology that's fuelling this new way of providing financial services, with the second design style focusing on people, the ambitious top candidates the campaign aims to attract.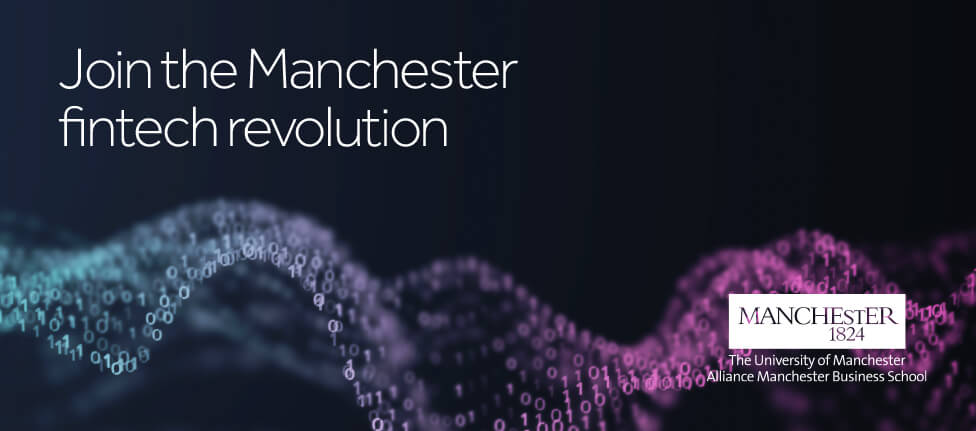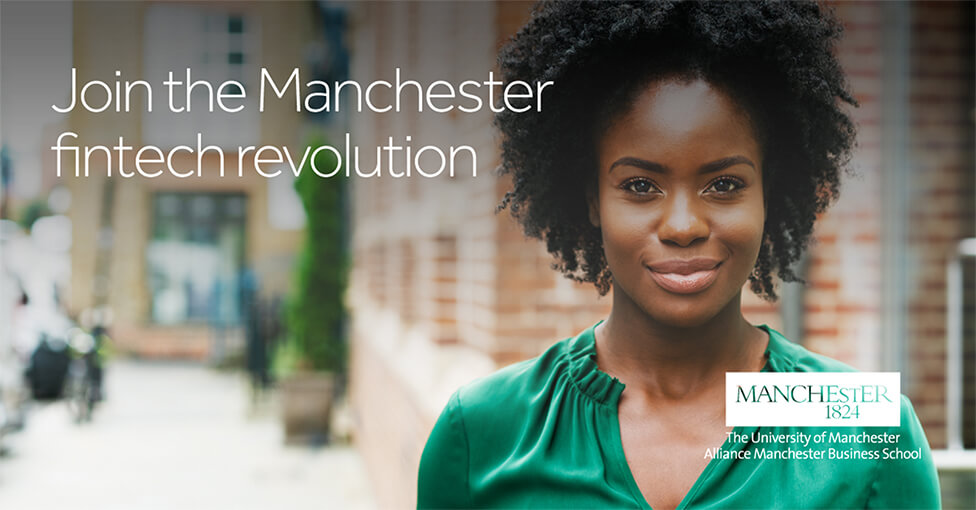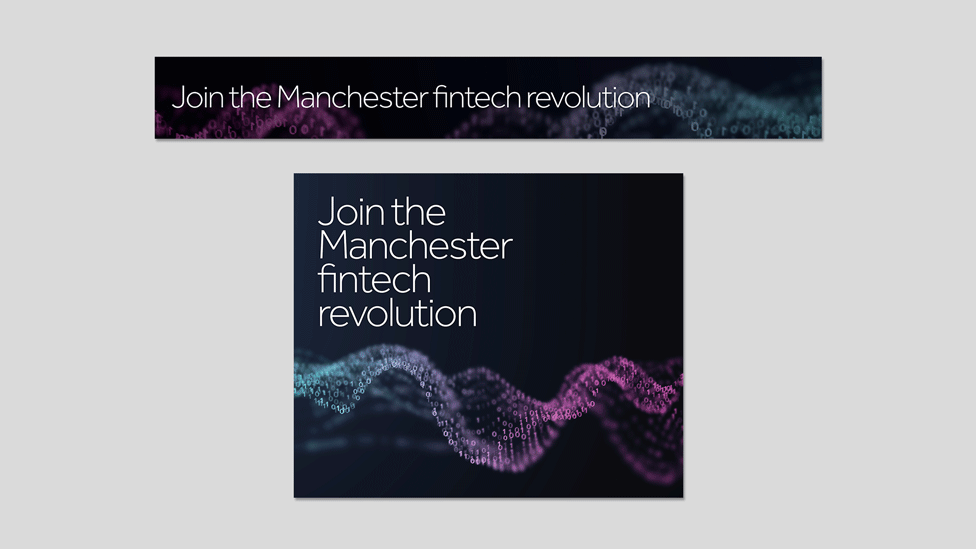 The design as well as the build of the web banners is focused on conversion, with copy that hooks viewers in straight away, prominent CTAs and minimum rotations that loop at just the right speed to ensure the promotional message doesn't get lost.
The photography style is fresh and at the same time professional, with images full of confidence and optimism, and a shooting style aimed at avoiding distractions to focus on the person looking directly at the camera, or our target audience.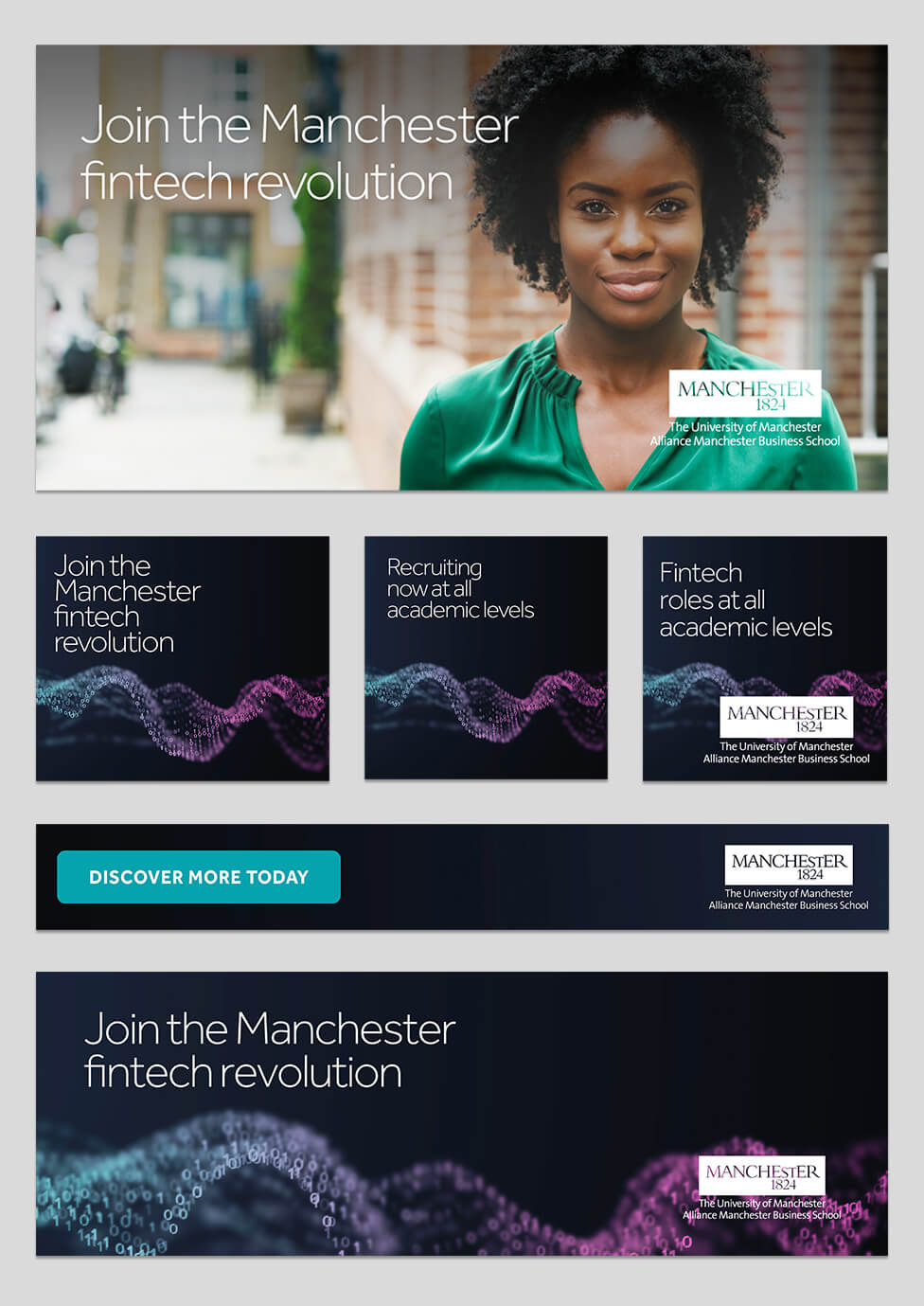 We produced the web banners in a variety of sizes, including MPU and leaderboard, as well as social media assets and animated MP4 files for placement on a wide range of key industry sites.